A Baby Elephant Had To Be Rescued From A Concrete Storm Drain
Officials aren't quite sure how it got down there.
This baby elephant had to be rescued from a storm drain in Sri Lanka over the weekend, and officials aren't sure how it got there.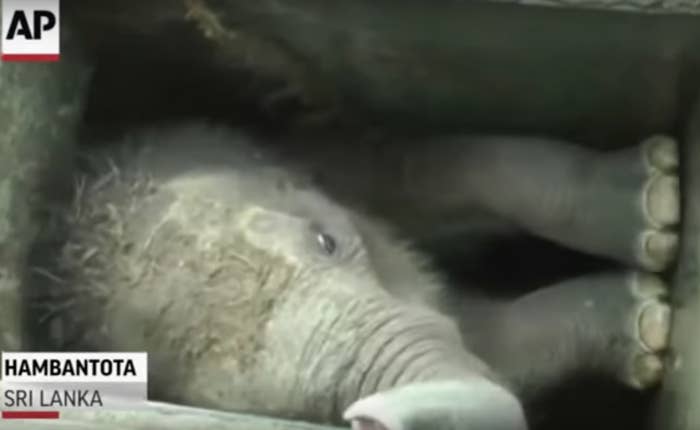 To reach the elephant, local officials in the port town of Hambantota on Sunday had to break open the concrete drain.
Several men then used ropes to hoist the baby elephant out of the narrow opening.
Elephants are common on the streets of Hambantota, where they roam freely among residents — except when they get lodged in a storm drain.