A Rare White Lion Was Born In Omaha And Attention Must Be Paid
The rare cub was born Nov. 21 along with a brother and sister at Henry Doorly Zoo and Aquarium. Each of them are a little over 4 pounds.
This little guy apparently benefits from a rare recessive gene from both his parents, Ahadi and Mr. Big.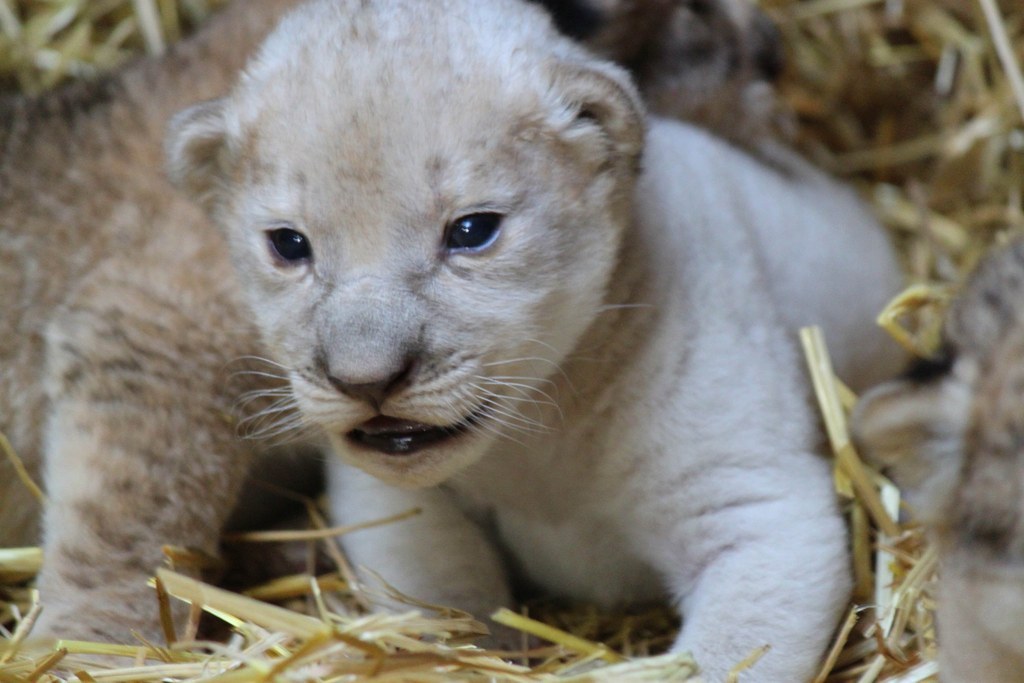 Zoo keepers are closely monitoring him and his two siblings to make sure all is well, particularly since they are the first litter for their 6-year-old mother. And so far, zoo officials say Ahadi is providing "good maternal care."
As for the cubs, the zoo says they are nursing and appear to be healthy.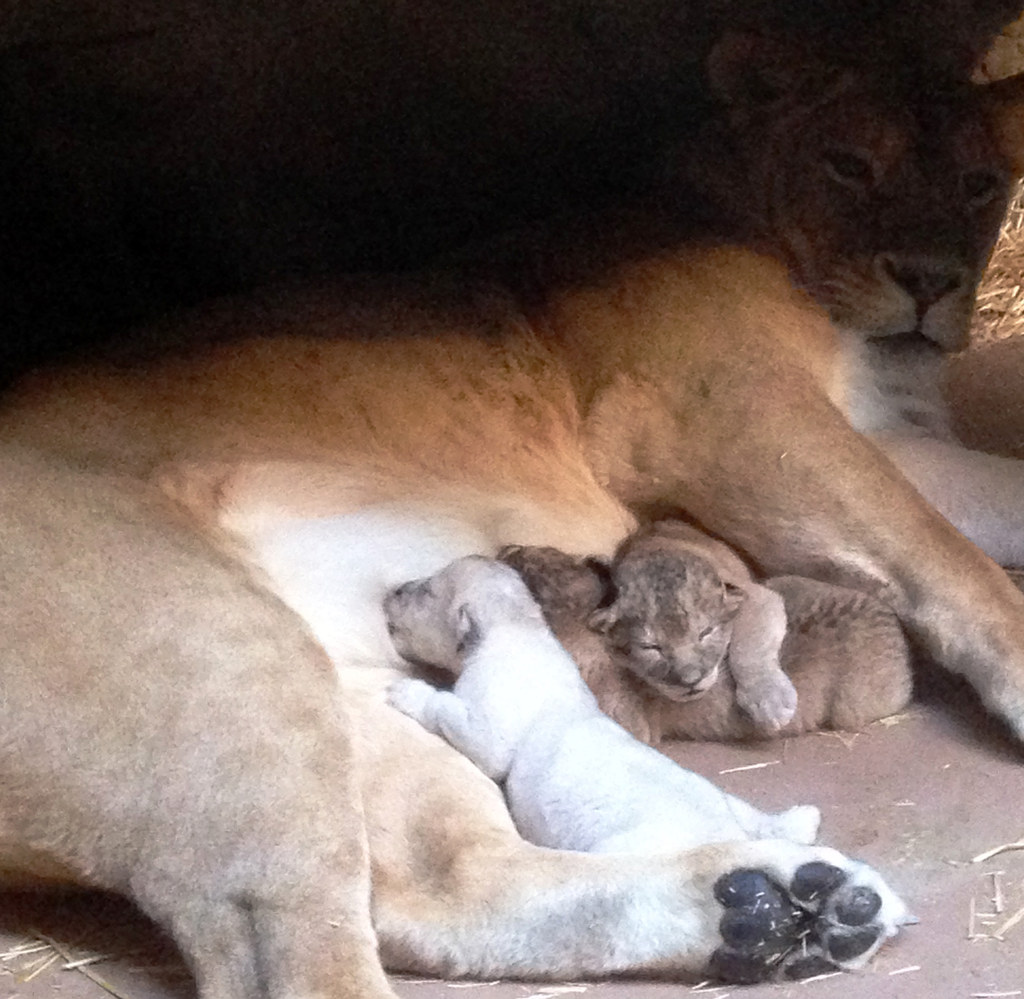 Here's the whole brood. They've only recently opened their eyes.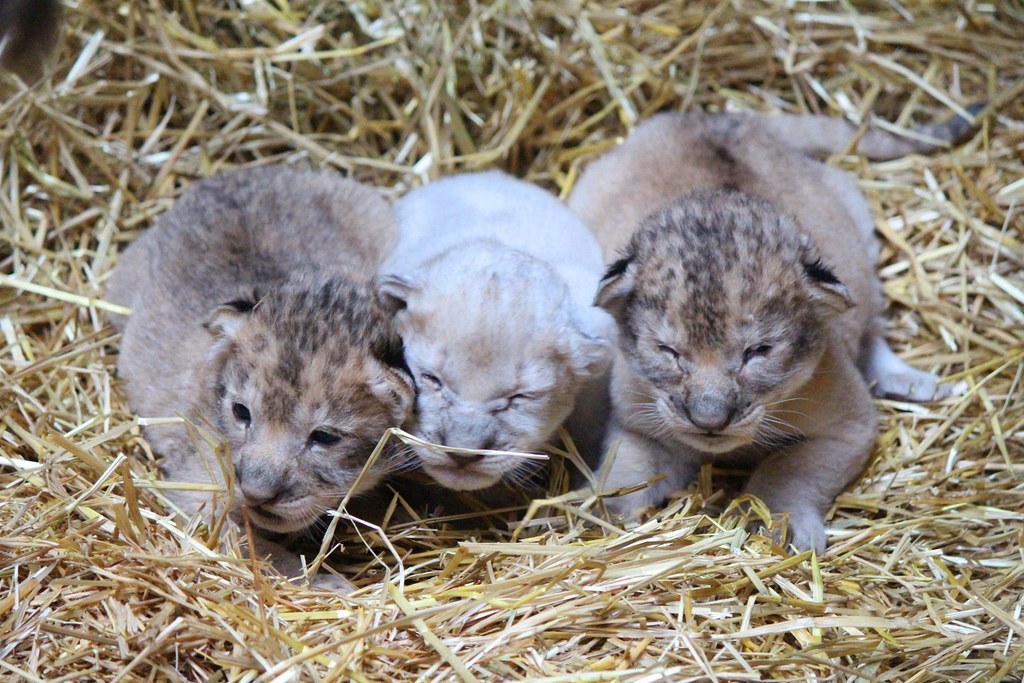 They've also started to explore their new world.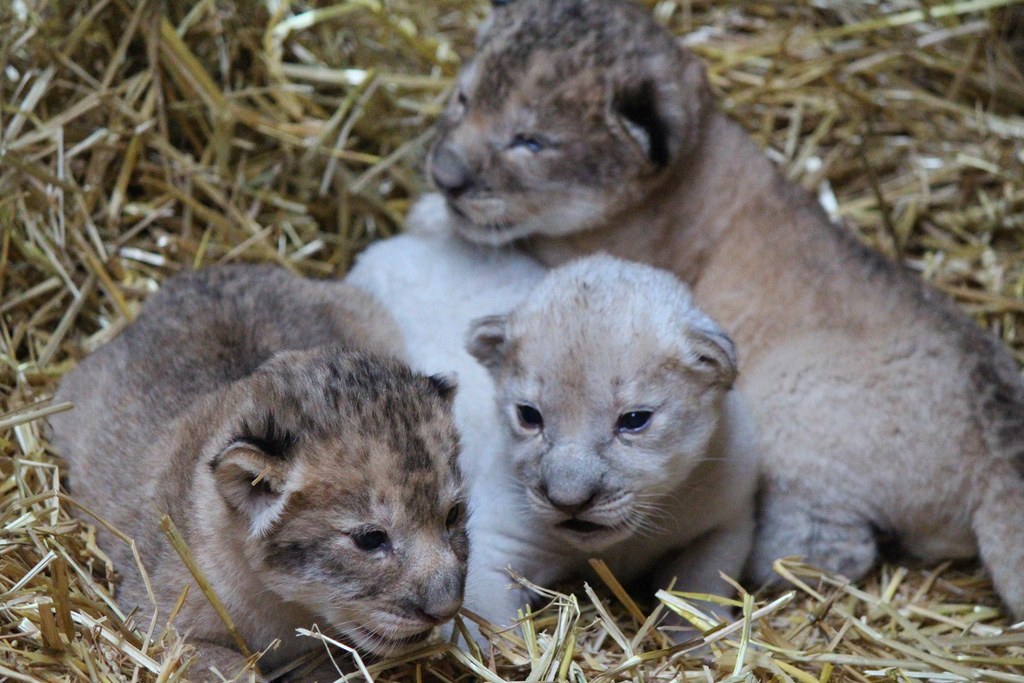 And establish a pecking order.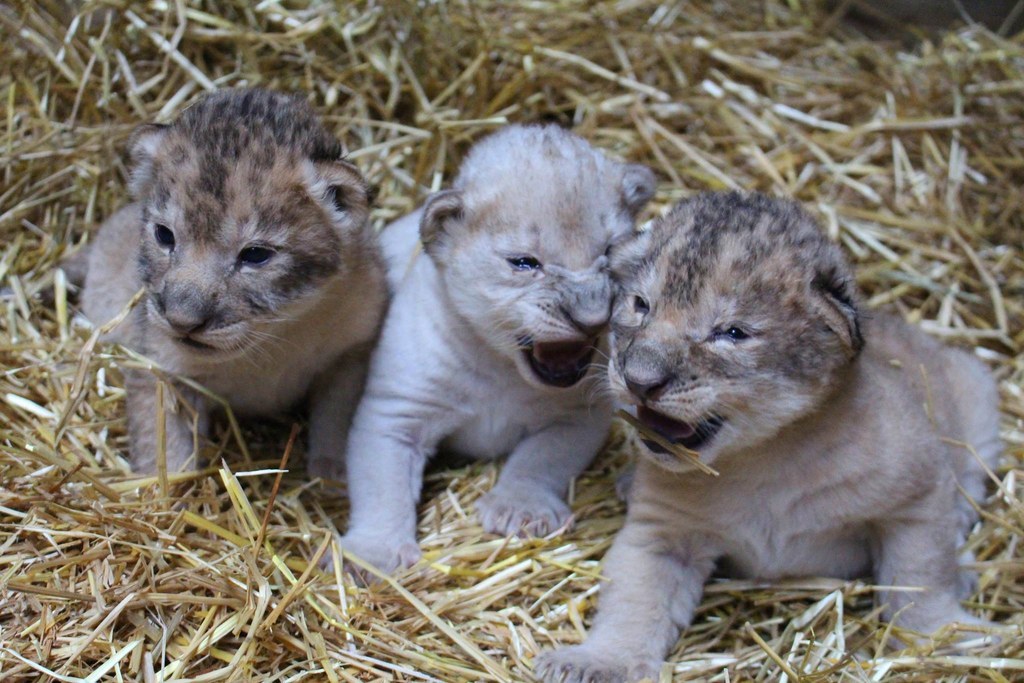 And one day, young lion, you too may give a roar to allegiance.
Via giphy.com
That's the idea.