Hunter Kills Deer With 8-Point Antlers That Turns Out To Be A Doe
What.
Here's Wayne Douville of Green Bay, Wisconsin, posing with an 8-point prize he bagged on Monday during Deer Hunt 2016 in Oconto County.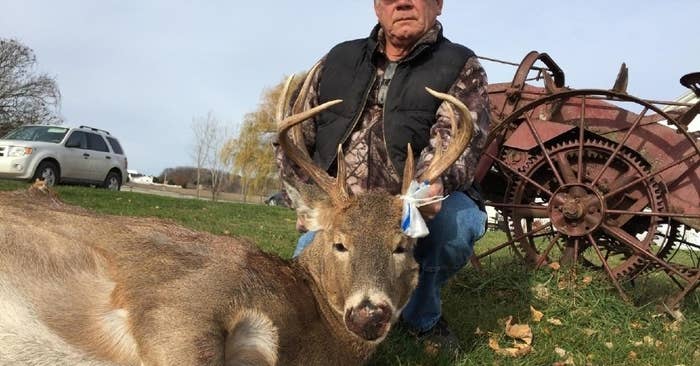 "At 4:40, this buck stepped out, and I could see his antlers right away, and the body size, I knew who he was," Douville told Fox affiliate WLUK-TV.
After Douville took down the deer, he and friend Mel Buckmaster (yes, Buckmaster) hung it up to start dressing the carcass. And that's when they discovered, THE DEER WAS A DOE.
"My reaction was 'Yeah, right.' Then we went and looked at it. It's definitely a doe," Buckmaster told WLUK-TV.
Turns out, the doe likely had a higher testosterone level, a condition that might occur in one in 100,000 deer, said Jeff Pritzl, district wildlife supervisor for the state Department of Natural Resources.