A Baby Killer Whale Was Born At SeaWorld San Diego
The calf, which weighs up to 350 pounds, was born at 12:34 p.m. Tuesday, at Shamu Stadium, SeaWorld announced. After a 17-month pregnancy, the mother, Kalia, gave birth after 2 hours and 15 minutes of labor.
Updated — 5:36 p.m. ET, Dec. 3, 2014
Its delivery marks the seventh killer whale birth at the park, and increases the size of SeaWorld's overall orca family to 31, with 11 located in San Diego.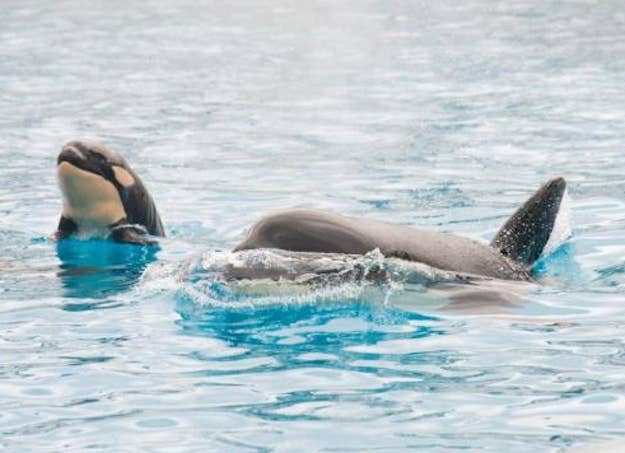 This is Kalia's first birth.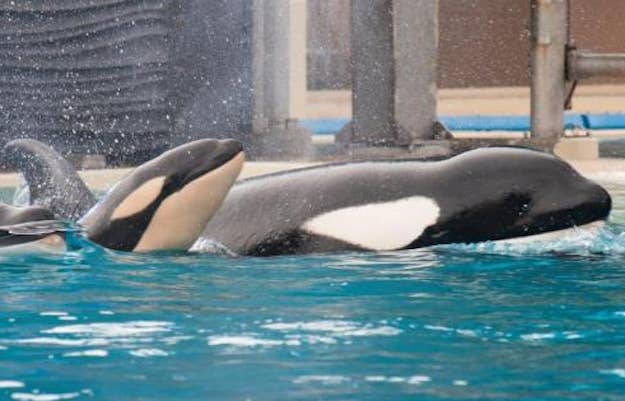 The calf's birth provided some good news for a company that has taken a beating recently.
SeaWorld Entertainment recently announced a disappointing third quarter, with revenues and attendance in decline amid continued public fallout over the hit documentary Blackfish, which includes accusations of animal cruelty and endangerment of trainers.
Attendance fell by 500,000 to 8.4 million in the third quarter compared to the same period last year, pushing revenues down 8% to $496 million, the company reported.
The People for Ethical Treatment of Animals used the birth to also slam SeaWorld's record regarding orcas.
In a statement to BuzzFeed News on Wednesday, Delcianna Winders, deputy general counsel for the PETA Foundation, noted the deaths of 10 calves and 10 mothers in calling for the Kalia and her newborn to be rehabilitated and released to a seaside sanctuary.
She also decried forcing mother and calf into a lifetime of "circus-style shows."
"Being born into slavery is unacceptable in this day and age," Winders said.
David Koontz, communications director for SeaWorld, called PETA's statement "ironic" given the organization's own record of putting dogs and cats down at some shelters it operates.
Meanwhile, Koontz added, "killer whales at SeaWorld, including the beautiful calf born at our park yesterday, are thriving."
For now, SeaWorld plans to keep close watch on the new baby.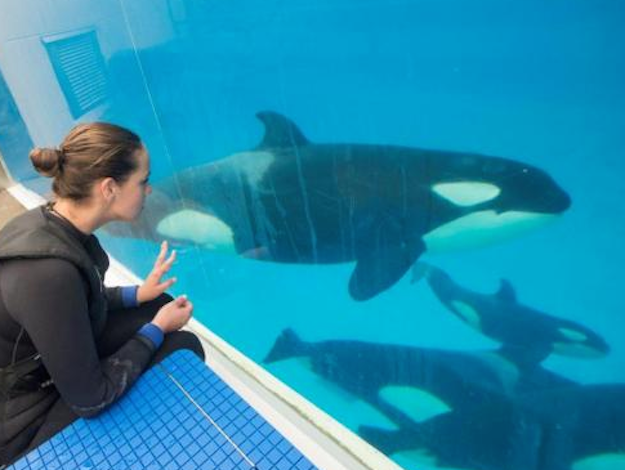 Watch the moment of birth here!