500 Elephants Are Being Moved By Crane And You Need To See This
Moving the African elephants to a larger preserve is being called "one of the biggest events ever" to happen to Malawi's park system.
Wildlife officials in Malawi have launched a massive effort to tranquilize and move 500 elephants to a larger preserve.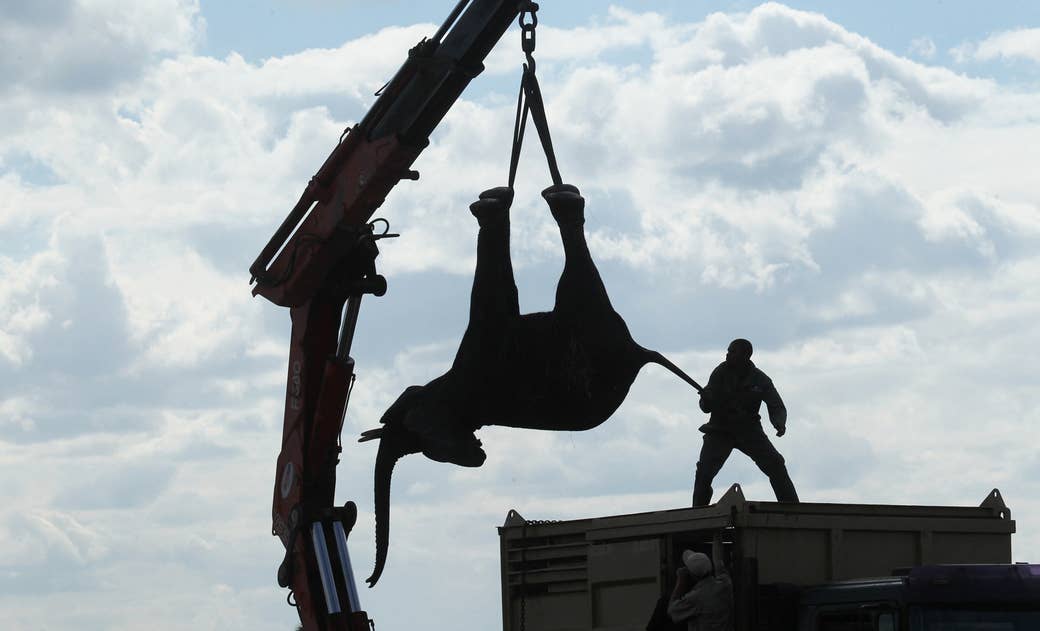 The African elephants are being tranquilized by dart from helicopters at Liwonde National Park, which is home to 800 threatened elephants — Malawi's largest population of the animals.
The tranquilized elephants are then loaded by crane onto trucks before being hauled 185 miles away to to Nkhotakota Wildlife Reserve, according to organizers of the $1.6 million project.

Moving the multi-ton elephants is a delicate process that will take several phases, organizers say.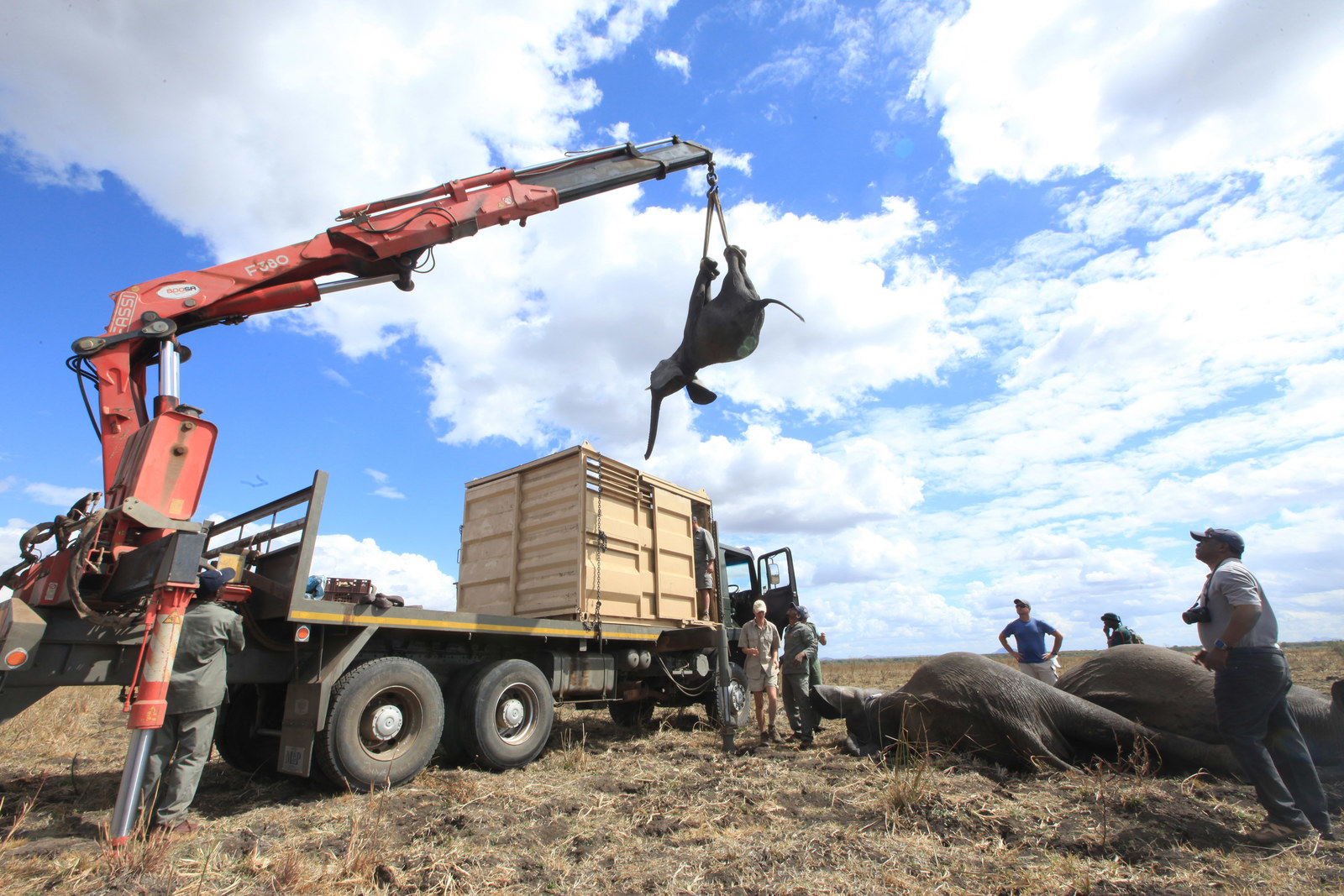 African Parks, which manages all three Malawian reserves, is moving 500 elephants over this month and August, and again next year when the large transport vehicles can maneuver across the rugged terrain during the dry winter, the Associated Press reported.

The so-called "surplus" elephants from the Liwonde and Majete parks will backfill the population at Nkhotakota, where poachers have practically wiped them out.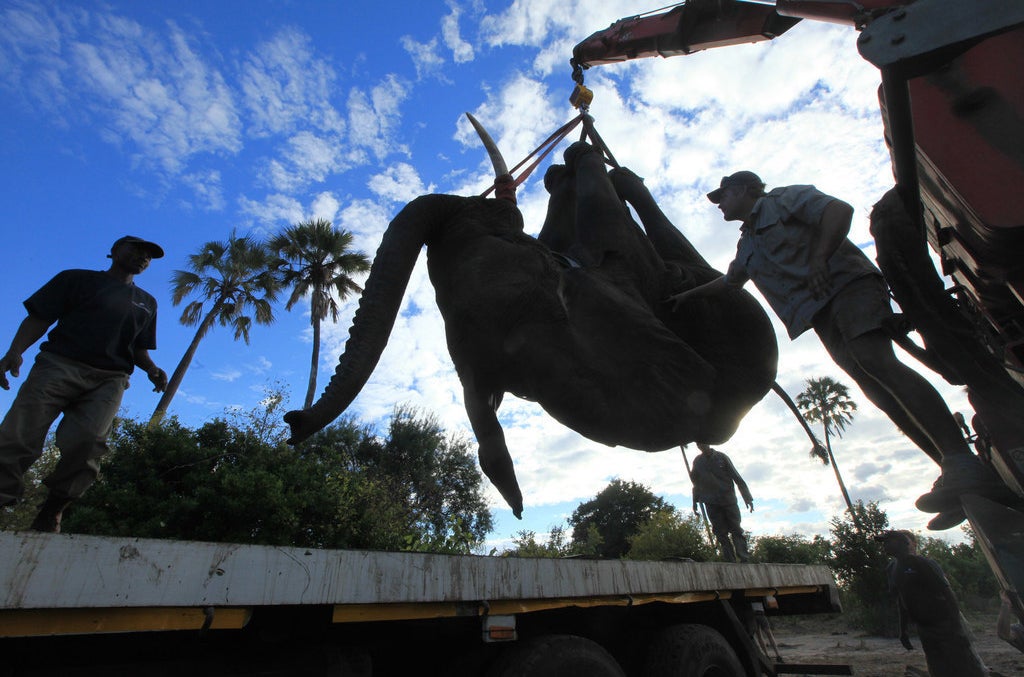 Conservationists are racing to use "human-induced migration" as part of an effort to protect the threatened elephant population of Africa, where poaching and human encroachment on the continent have had severe impacts.
According to World Wildlife Fund estimates, there just 470,000 of the elephants left in the wild, down from several million last century.

Conservationists traveled with the elephants to monitor their breathing during the long trek. None were reported injured during the initial phase.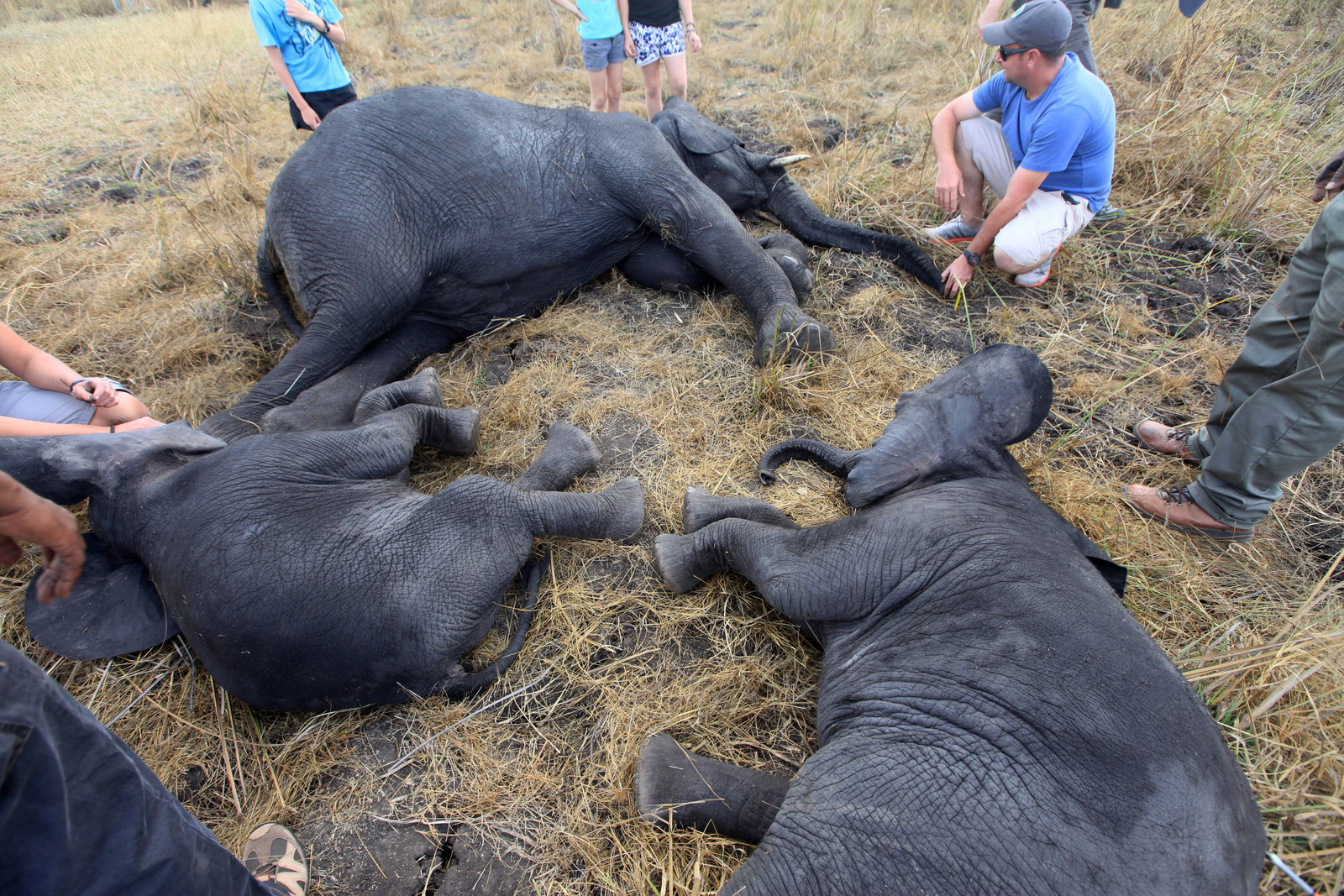 The new elephant population will be first introduced to a 16,000-hectare sanctuary (about 39,500 acres) at Nkhotakota before being released over time into the larger reserve. Organizers have plans to relocate another 1,500 animals from a variety of species to also help repopulate reserves.

Welcome to your new home!