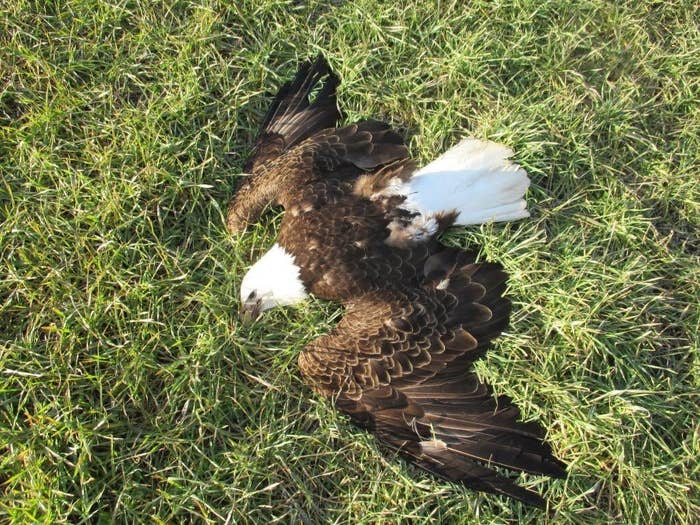 Federal wildlife officials investigating 13 bald eagles which were found dead in Maryland in February have said humans may have killed them.
After a necropsy of the birds, the U.S. Fish and Wildlife Service released a statement which said they did not show any outward signs of trauma, and didn't succumb to disease or another natural cause, CNN reported Friday.
"Our investigation is now focused on human causes and bringing to justice the person(s) responsible for the death of these eagles," the service said in a statement.
They added the investigation is ongoing, and a $25,000 reward was being offered for information leading to the arrest and conviction of suspects.
The deaths of the eagles, which are no longer listed as endangered but are still protected by federal law, represented one of the largest known die-offs of the species in U.S. history.
Federal officials were dispatched to investigate at a farm near the 3,800-acre Idylwild Natural Area where the carcasses were found on Feb. 20. A man scouring the area for deer antlers came across some of the birds, prompting a call to the Maryland Natural Resources Police (NRP), which launched a wider search and discovered more carcasses.
At the time, NRP spokeswoman Candy Thomson told NBC News that one explanation could be that the eagles consumed carcasses that contained rodenticide — a poison used to kills rodents but that can easily move up the food chain and affect predators.
"What happens is that when farms have rodent problems, landowners will put out poison to control it, and the eagles will eat the poisoned animals," Thomson said.
Investigators reportedly interviewed the farm's owner, Bob Edgell, and nearby neighbors.
In an interview with the local ABC affiliate, Edgell said he had not laid down any poison on his property.
"I have no explanation for it," he said.
Meanwhile, a consortium of groups that include the Humane Society of the United States, the Humane Society Wildlife Land Trust, the Phoenix Wildlife Center Inc., and federal authorities were offering a combined $10,000 reward leading to a conviction if it's determined that a crime was committed.
The public was urged to call the U.S. Fish and Wildlife Service in Cambridge at (410) 228-2476 with tips.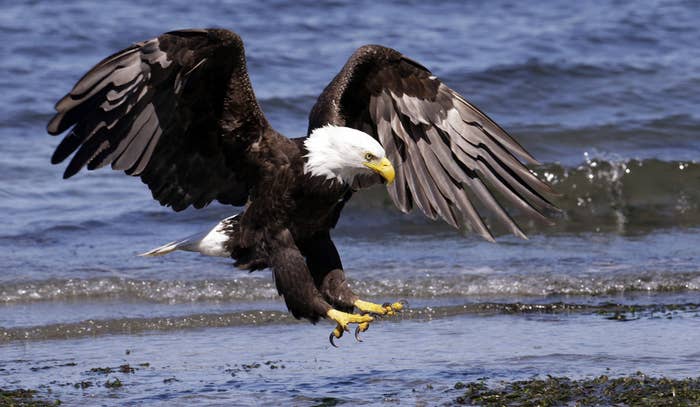 Bald eagles — America's avian symbol — were on the brink of extinction 40 years ago due in large part to habitat destruction, illegal shooting, and food contamination as a consequence of the insecticide DDT.
But in the decades since being listed on the Endangered Species Act and a ban on DDT, the birds were able to rebound. In 2007, the Fish and Wildlife Service removed the bald eagle from the list of threatened and endangered species.
Based on recent estimates, there are at least 9,789 nesting pairs of bald eagles in the contiguous United States, according to the wildlife service.