The Secret Service Director Sent A Sarcastic Message To John Kelly On His Chief Of Staff Appointment
"Congratulations, I think."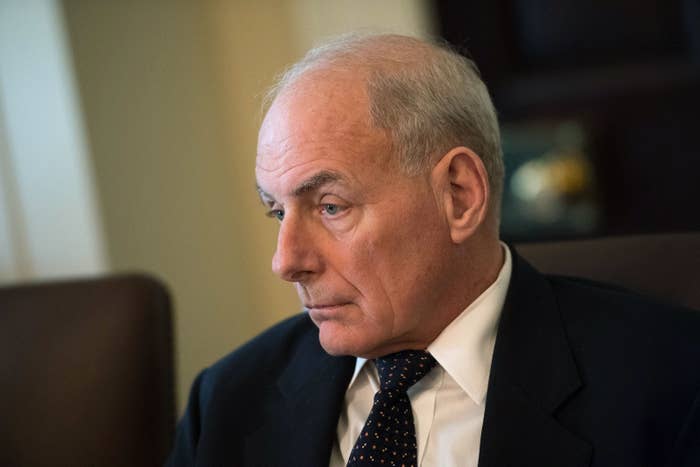 On July 28, 2017, John Kelly was tapped as White House chief of staff.
That evening, the director of the Secret Service sent Kelly a congratulatory email with a flash of sarcasm.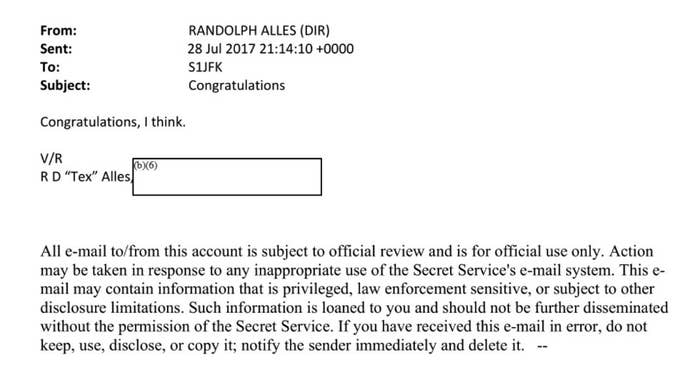 "Congratulations, I think," wrote retired Marine Corps General Randolph "Tex" Alles.
The email from the man who leads the agency charged with protecting the president was obtained by BuzzFeed News in response to a Freedom of Information Act lawsuit, revealing his thoughts on Kelly's appointment.
At the time, the White House was contending with a staff shakeup that saw the departure of chief of staff Reince Priebus, press secretary Sean Spicer's abrupt resignation, and combative hedge fund executive Anthony Scaramucci hired as communications director.
In a statement, the Secret Service said Alles served in the Marine Corps with Kelly and they "developed professional respect for one another as well as a friendship."
"As any person who has ever been selected to serve and command in challenging positions understand — congratulations are in order — those who convey the message often acknowledge the magnitude and difficulty of the new assignment and therefore extend a caveat."
Jason Leopold is a senior investigative reporter for BuzzFeed News and is based in Los Angeles. He is a 2018 Pulitzer finalist for international reporting, recipient of the IRE 2016 FOI award and a 2016 Newseum Institute National Freedom of Information Hall of Fame inductee.

Contact Jason Leopold at jason.leopold@buzzfeed.com.

Got a confidential tip? Submit it here.