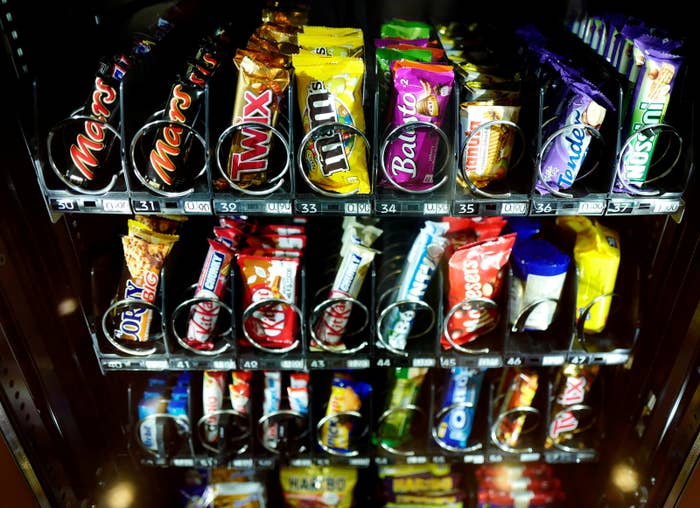 Several CIA contractors were kicked out of the agency for stealing more than $3,000 in snacks from vending machines, according to official documents newly obtained by BuzzFeed News.
The thefts took place starting in the fall of 2012 and continued through March 2013, according to a declassified Office of Inspector General report from October 2013. The report is one of hundreds only recently released to BuzzFeed News through a Freedom Of Information Act lawsuit filed in 2015.
The "theft scheme" involved unplugging a cable connecting the machines to an electronic payment system called FreedomPay, and then using "unfunded FreedomPay cards" to buy the snacks at no cost.
After being informed of the thefts, the OIG installed "surveillance cameras at several key vending locations where a high occurrence of thefts were taking place," according to the report.
"Video footage recovered from the surveillance cameras captured numerous perpetrators engaged in the FreedomPay theft scheme, all of whom were readily identifiable as Agency contract personnel," the report states.
Investigators pinpointed one unidentified contract employee as having masterminded the scheme thanks to "his knowledge of computer networks." The employee admitted to successfully testing the vending hack, before sharing the technique with several colleagues.
An unidentified number of other contract employees, one of whom was caught on camera, were identified as suspects. They quickly admitted to the thefts. All then surrendered their CIA badges, were escorted from the building by security, and were fired by their respective contract employers.
The workers were estimated to have stolen $3,314.40 worth of goods from the vending machines.
The OIG referred the matter to the US Attorney's office for Eastern District of Virginia for prosecution, but the Department of Justice declined to press charges.