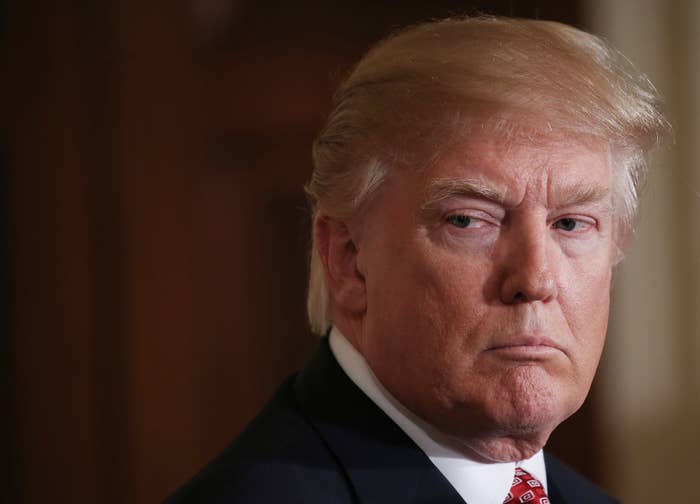 US intelligence has confirmed several details in the explosive dossier about President Donald Trump's alleged ties to Russia, two American intelligence officials told BuzzFeed News on Friday.
CNN initially reported late Friday afternoon that parts of the 35-page dossier, which Trump has dismissed entirely as "fake news," stood up under further investigation from US intelligence and law enforcement. But CNN said it has not confirmed whether any of the confirmed details relate to Trump. The CNN report also indicated that the intercepted calls that led to the confirmation were solely between foreign nationals and picked up during routine intelligence-gathering.
An intelligence source told BuzzFeed News that CNN's reporting was accurate, saying the details that have been confirmed "are not the salacious allegations" of a sexual encounter in a Moscow hotel "but more about Trump's relationship with Russia." He declined to provide more details about the nature of that relationship, calling it "closely held."
Additionally, the source said, some of the other confirmed details amount to things "no one will care about," such as gossip among Russians who dislike Hillary Clinton.
A second US intelligence official working with federal law enforcement told BuzzFeed News, "Over the past two weeks we've determined some portions [of the dossier] are credible." The source said the determination was made after "multiple analysts" reviewed intercepted communications between Russian officials. He would not disclose the sections of the document that have been confirmed but, like the other intelligence source, said it was a small portion and was not the sensational details.
BuzzFeed News first published the full dossier, compiled by British former intelligence operative Christopher Steele, in January, following a CNN report that a summary of it had been prepared for then-President Barack Obama and President-elect Trump. While the dossier contained clear errors, the file had made its way throughout the upper echelons of Washington and had been circulating widely among journalists, lawmakers, and law enforcement officials for weeks before its full release.
The report's details alleged compromising materials gathered against Trump, including during a trip to Russia in 2013. It also details alleged contacts with Trump's campaign advisers, including Carter Page and Paul Manafort, who served as national chairman of Trump's campaign from last April until August.

"This is more fake news," White House press secretary Sean Spicer told CNN about its latest reporting. "It is about time CNN focused on the success the president has had bringing back jobs, protecting the nation, and strengthening relationships with Japan and other nations. The president won the election because of his vision and message for the nation."

The White House did not immediately respond to BuzzFeed News' request for comment.