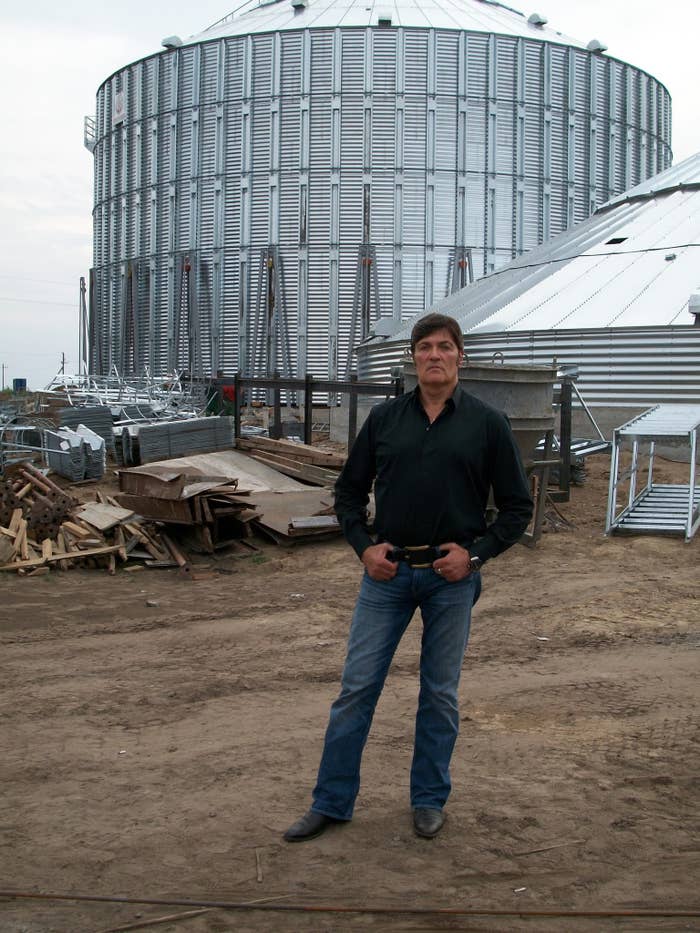 Over the weekend, a member of Ukraine's parliament made an explosive claim on Facebook:
His "partner, teacher, mentor and friend" — Alex Oronov, a 68-year-old Ukrainian-American related by marriage to President Donald Trump's personal attorney — had died "at the hands of American journalists." Because of Oronov's role in a secret peace plan for Ukraine, the lawmaker said, they had subjected him to "thousands of calls, harassment on the streets, email queries, calls to friends, relatives and acquaintances."
"Beasts and scum beware!!!" he warned the tormentors. "I will fight!!!"
Oronov's funeral was Saturday in New York City.
Word of his death sparked wild rumors on the internet that a "Trump-Russia conspirator," as one put it, had died under suspicious circumstances. Observers counted him as the eighth person connected to Trump and Putin who has died mysteriously since Election Day.
Bryan Cohen, Oronov's son-in-law and the brother of Michael Cohen, Trump's lawyer, told BuzzFeed News that speculation about the death is "total bullshit." Oronov died of a prolonged illness, Cohen said, after three months at Memorial Sloan Kettering Cancer Center in New York City. (Citing medical privacy laws, hospital officials would not comment.)
"My father-in-law passed away after battling a disease," Cohen said. He declined to identify the disease, saying he wanted to protect his family's privacy. "The circumstances are not unnatural. If push came to shove, I can prove everything I am saying. It can be verified."
Michael Cohen did not return multiple phone calls seeking comment.
The author of the Facebook post was the pro-Kremlin Ukrainian MP Andrii V. Artemenko, one of the key figures in a report two weeks ago by the New York Times about a secret "peace plan" for Ukraine and Russia. According to that report, Artemenko developed the plan, which Cohen presented to Michael Flynn, Trump's national security adviser at the time. Artemenko's social media posting credited Oronov with having made the initial introductions.
Bryan Cohen told BuzzFeed News that was false: Oronov had spoken with Artemenko only "three or four times in his life" and played no role in the supposed peace plan.
Oronov's connection to the Cohen brothers extends beyond marriage. A company he owns, Grain Alliance, grows corn, soybeans, and wheat on 100,000 acres of farmland in his native Ukraine. The company does significant business with Ukrethanol, a company registered in New York to Bryan Cohen. In its most recent corporate filing, Ukrethanol listed its address at the Manhattan office of Phillips Nizer, the law firm where both Cohen brothers previously worked.
Following the disclosure of the peace plan, Ukraine accused Artemenko of "subversive acts," according to a public statement by the country's prosecutor general. Artemenko did not respond to requests for comment.
Some commentators have drawn a link between Oronov and the president by noting that Oronov owns property in Trump Hollywood, a condo tower in South Florida. But the Trump Organization has no connection to sales in that development, which merely leases the Trump name.
Bryan Cohen, who is married to Oronov's daughter, sought to distance his family from the controversy. "I am not a public person," he said. "The fact that my brother worked for Donald J. Trump is between my brother and Donald. I don't work for the Trump organization and I am not my brother. My brother chose the business he's in."
CORRECTION
Alex Oronov died at the age of 68. An earlier version of this article said he was 67.