Good news for Tom Hanks fans: the beloved actor, producer, and director can now add the title of "author" to his resume.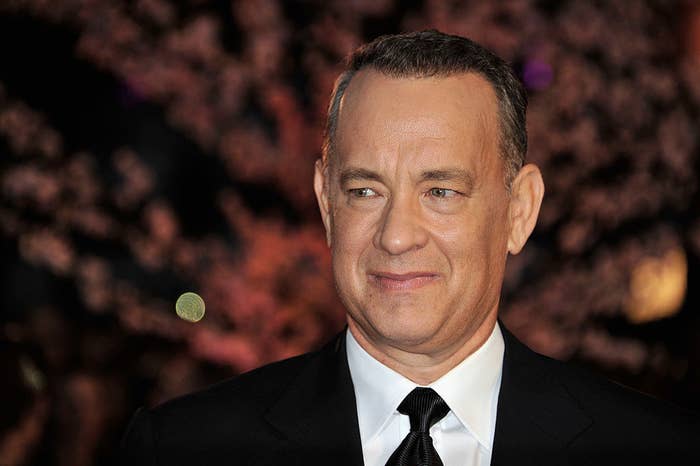 Hanks' first book, a short story collection called Uncommon Type, will be published by Knopf (an imprint of Penguin Random House) in October 2017.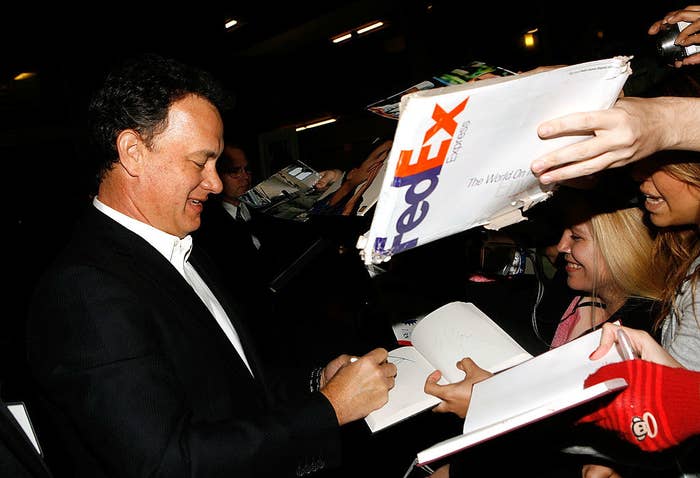 The 17 stories in Uncommon Type each involve a different typewriter, which is very fitting as Hanks has a passion for collecting them (and even created a typewriter app). Here's the description from Knopf:
UNCOMMON TYPE contains seventeen stories, each in some way involving a different typewriter (Hanks is an avid collector of vintage typewriters and owns over one hundred of them). The stories feature an immigrant arriving in New York City after his family and life have been torn apart by his country's civil war; a man who bowls a perfect game (and then another, and another), becoming ESPN's newest celebrity; an eccentric billionaire and his faithful executive assistant on the hunt for something larger in America; and the junket life of an actor.
And here's the book cover: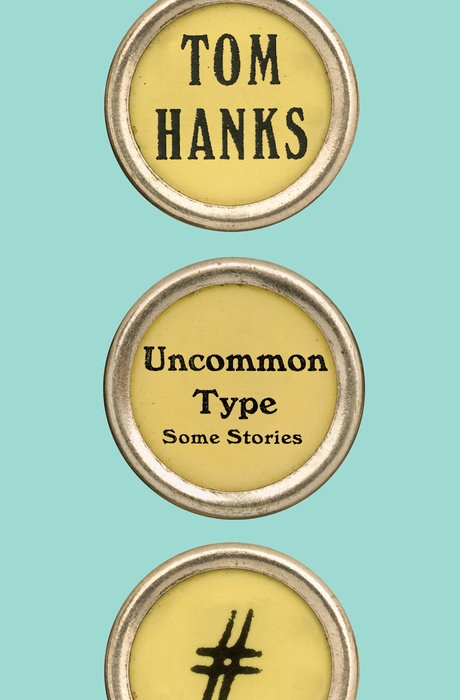 Hanks started writing Uncommon Type in 2015 despite a hectic schedule.
"In the two years of working on the stories," said Hanks in a statement. "I made movies in New York, Berlin, Budapest, and Atlanta and wrote in all of them. I wrote in hotels during press tours. I wrote on vacation. I wrote on planes, at home, and in the office. When I could actually make a schedule, and keep to it, I wrote in the mornings from nine to one."