This is John McIntyre, an adjunct professor at Loyola University Maryland.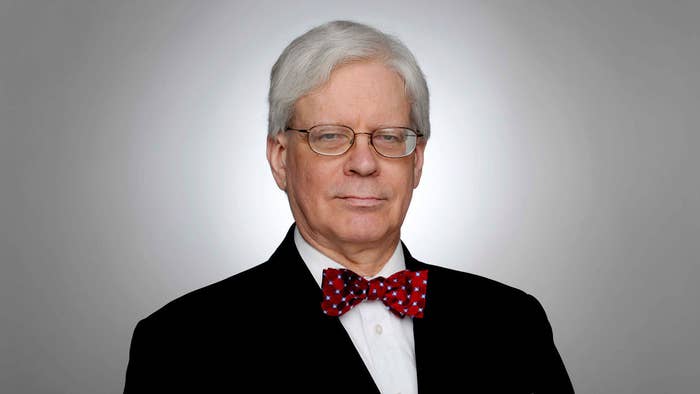 He recently went viral for a video (that now has 1.8 million views) on The Baltimore Sun's Facebook page. In it, he gives a "trigger warning" to new students of his editing class.
In addition to teaching at the university, McIntyre also serves as the night content production editor for the Baltimore Sun.
"I have been giving a trigger warning on the first day of class every semester. This is it: This is going to be a difficult class," McIntyre says in the video.
He goes on to warn that his course is "unrelievedly, thoroughly, appallingly dull."
McIntyre also shares some of his previous students' negative reviews, including the fact that "in 21 years in teaching this class, on ratemyprofessors.com, my hotness quotient remains zero."
Reactions to the video have been mixed, with some people taking issue with McIntyre's usage of the term "trigger warning."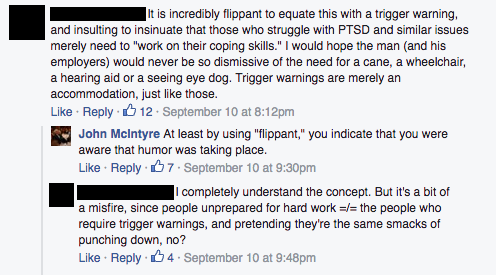 Some others, however, found the video funny.

"My manner and my sense of humor may not be to your taste," McIntyre warned in the video.
McIntyre told BuzzFeed that his inspiration for the video was the recitation of the prison rules in Cool Hand Luke. He has also since responded to the criticism of his usage of "trigger warning" in a piece for The Baltimore Sun.
"Obviously, given how widespread sexual abuse and exposure to physical violence are in our culture, it is incumbent on all who teach to be sensitive to the difficulties students may have in dealing with sensitive material," he writes.
"But it is also obvious, or perhaps should be, that the requirement of trigger warnings and safe spaces is ripe for abuse. ... It is not hard to imagine how trigger-warning and safe-spaces policies could be exploited to stifle anything that conflicts with a student's preconceived beliefs and attitudes, leaving the faculty on the defensive and the university hobbled in the free exchange of ideas."