While some attendees at the Republican National Convention in Cleveland want to "Make America Great Again," librarian Jonathan Harris wants to make America read again.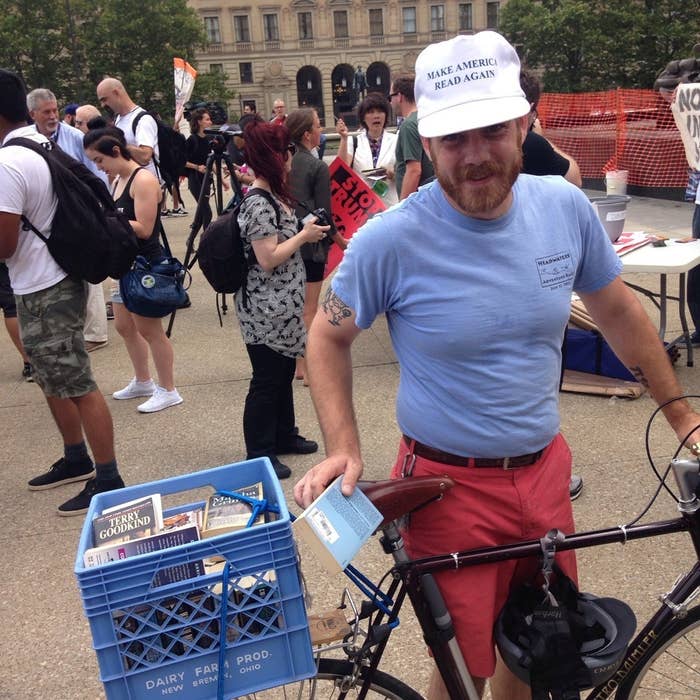 Harris, a branch manager for Portage County District Library, has been handing out books to protestors and RNC attendees alike since Monday. He is doing so not to support any candidate, but to promote the importance of public funding for libraries (and literacy, of course).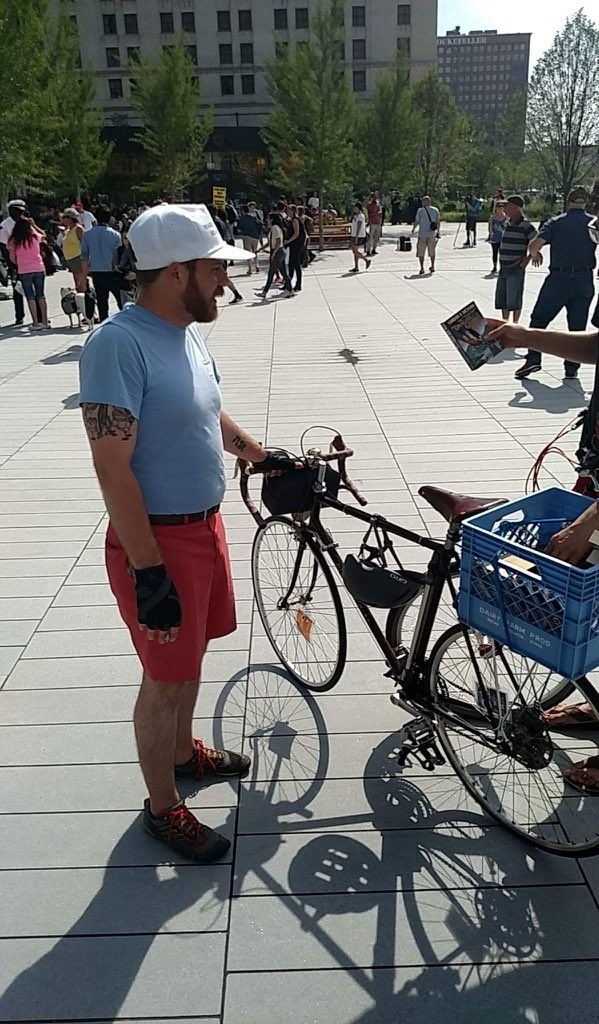 Harris told BuzzFeed about how he came up with the idea:
It started with seeing a post about The Strand selling the Make America Read Again hat, but the going downtown and handing out books part was something that only got planned in the last week or two. Part of it may have been reading that the city of Cleveland would allow anyone to "distribute literature." I started around noon on Monday and should be there Tuesday and Wednesday.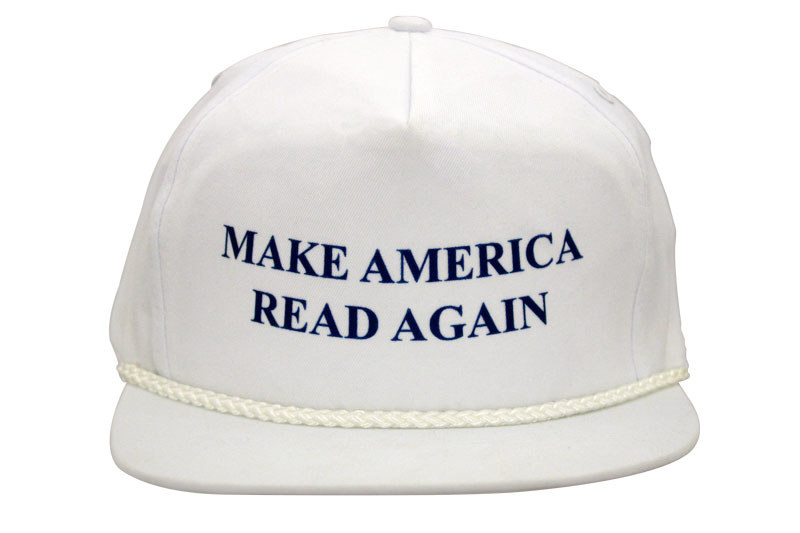 All the books given out are "donations, overstock from the library's volunteer group," and Harris says that so far the response has been "overwhelmingly positive."
I've handed out books to a pretty varied crowd, from SDS, to a delegate from Texas, and to a few RTA employees taking a lunch break. Nobody, even here, is going to make a point of hating reading or libraries. I've tried to make my pitch for what we do and how vital public funding for libraries is. The Tea Party crowd can say they love libraries, but they need to put their tax dollars where their mouths are. While I've gone into ballpark-hotdog vendor mode in trying to move the books, I've attempted to keep the noise down when there are folks on stage, so that probably helped a bit.

And I can't stress this enough, I'm on vacation right now. All views or opinions I have are my own and should not, in any way, be considered as the views or opinions of my employer. No taxpayer money was spent to provide the books I'm handing out.
Well, you know what they say — having fun isn't hard when you have a library card.