Amid the mounting sexual assault allegations against Hollywood producer Harvey Weinstein, publishing house Hachette Book Group announced on Thursday it had terminated the Weinstein Books division.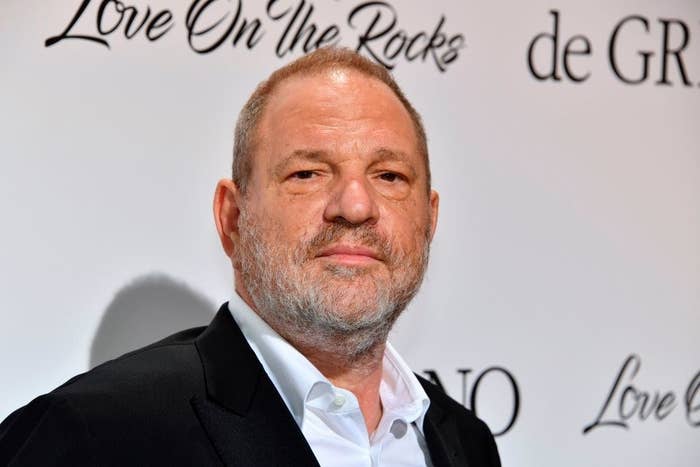 The decision to shutter the Weinstein Books imprint, effective immediately, was announced in a memo to staff provided to BuzzFeed News:
Hachette Book Group has terminated the Weinstein Books imprint, effective immediately (Perseus Books has had a co-publishing agreement with The Weinstein Company, under which we published around ten new books a year). Going forward, titles currently under the Weinstein Books imprint will be published by our Hachette Books imprint, and the Weinstein Books imprint team will join Hachette Books.
The ending of the publishing giant's partnership with the Weinstein Company comes after stories in the New York Times and The New Yorker unearthed a flood of allegations of sexual assault and impropriety against the power producer.
On Saturday, MSNBC news anchor Mika Brzezinski had threatened to pull her three-book deal from Weinstein Books and Hachette unless Weinstein resigned. (He was later removed by the company's board of directors.)
At that time, Hachette released a statement saying that it would "honor its contracts with writers who have come to us via Weinstein Books" and that it would "consider all of our options going forward, keeping support for our authors foremost."
"I want more," Brzezinski said on her Morning Joe show Monday. "I want to know that this company does not embrace sexual abusers, sexual harassers. And I want to have a conversation with them before I move forward, because this is step one."
Hachette acquired Weinstein Books in 2016 when it purchased Perseus Book Group. The books currently published under Weinstein Books, as well its staff, will move to the Hachette Books imprint. (The Weinstein Books backlist will also be rebranded as part of Hachette Books, according to Publishers Lunch.)
Per Publishers Lunch:
HBG owns and controls outright all of the approximately 75 Weinstein Books imprint titles published by Perseus since the beginning of the co-publishing agreement, which dates to December 1, 2009. At the time of the co-publishing agreement, HBG took over distribution of approximately 50 books already acquired by The Weinstein Company (those books are not owned by HBG). Over time, the Weinstein Books imprint backlist will be branded with the Hachette Books name.
"This came as a real surprise to us," a Hachette spokesperson told BuzzFeed News when asked if it had been aware of the rumors and allegations against Weinstein at the time of the partnership deal or in the time since.