On Thursday afternoon, #RuinABookTitleInOneLetter started trending on Twitter. The hashtag challenged people to change one letter in the title of a famous book to completely change its perceived meaning.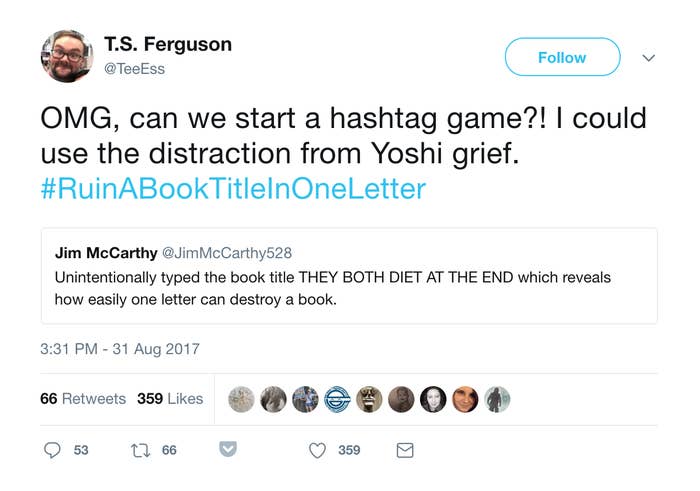 At first, people made general jokes about classic books.
But things quickly turned political as many began using the hashtag to make jokes about President Trump.
Some people also took the opportunity to make jokes about other political figures, like Steve Bannon.
Ann Coulter.