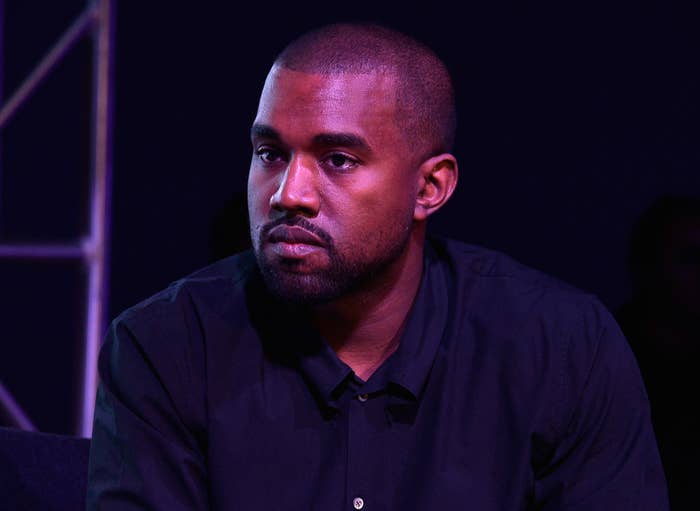 In an interview published in the Hollywood Reporter last Friday, hip-hop icon Kanye West revealed he was working on writing a philosophy book called Break the Simulation on photography and history.
I'm writing a philosophy book right now called Break the Simulation. And I've got this philosophy — or let's say it's just a concept because sometimes philosophy sounds too heavy-handed. I've got a concept about photographs, and I'm on the fence about photographs — about human beings being obsessed with photographs — because it takes you out of the now and transports you into the past or transports you into the future. It can be used to document, but a lot of times it overtakes [people]. People dwell too much in the memories.
Well, on Wednesday morning, West tweeted that he was writing said book in real time on his Twitter:
(He also seems to be editing the "book" in real time.)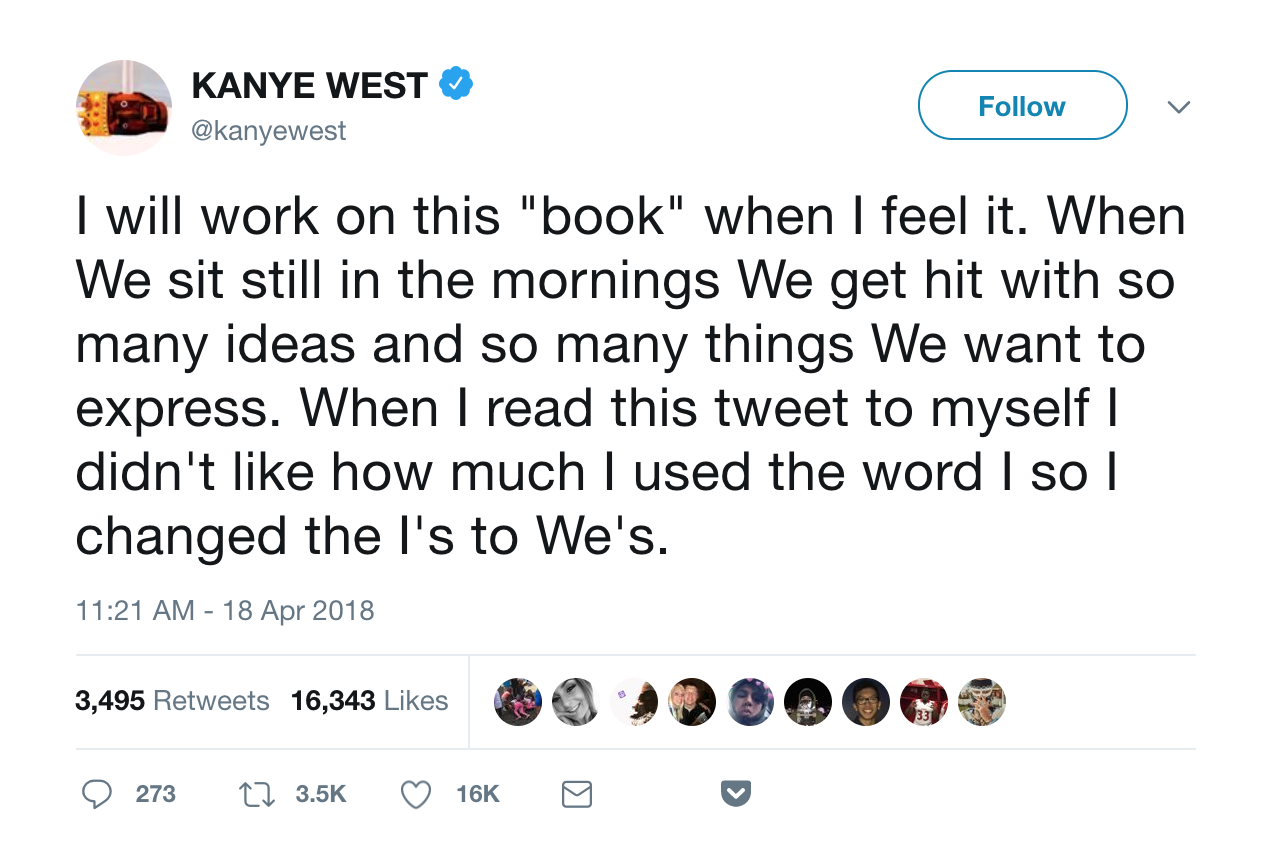 West shared his musings on life: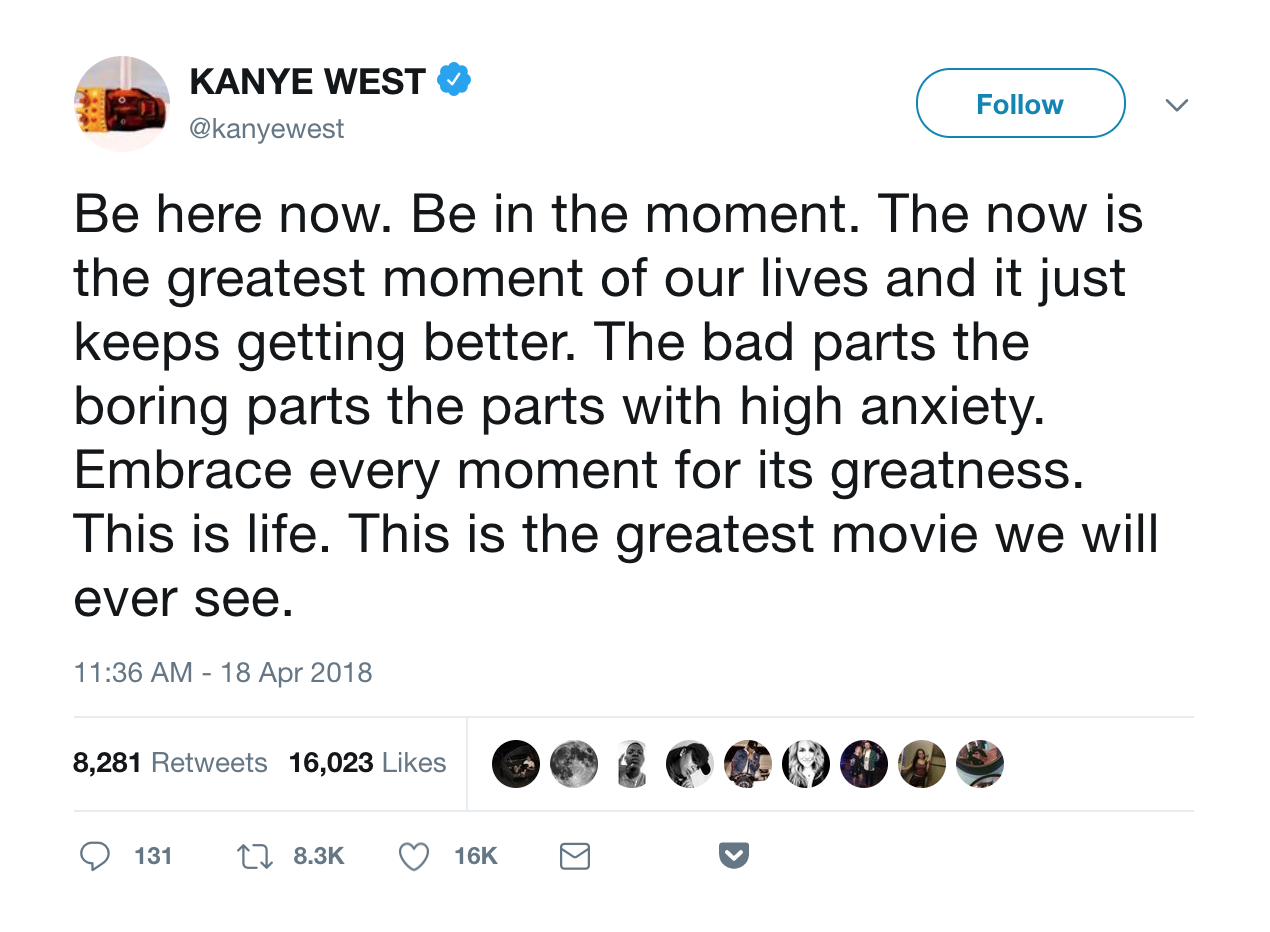 On love and time and money: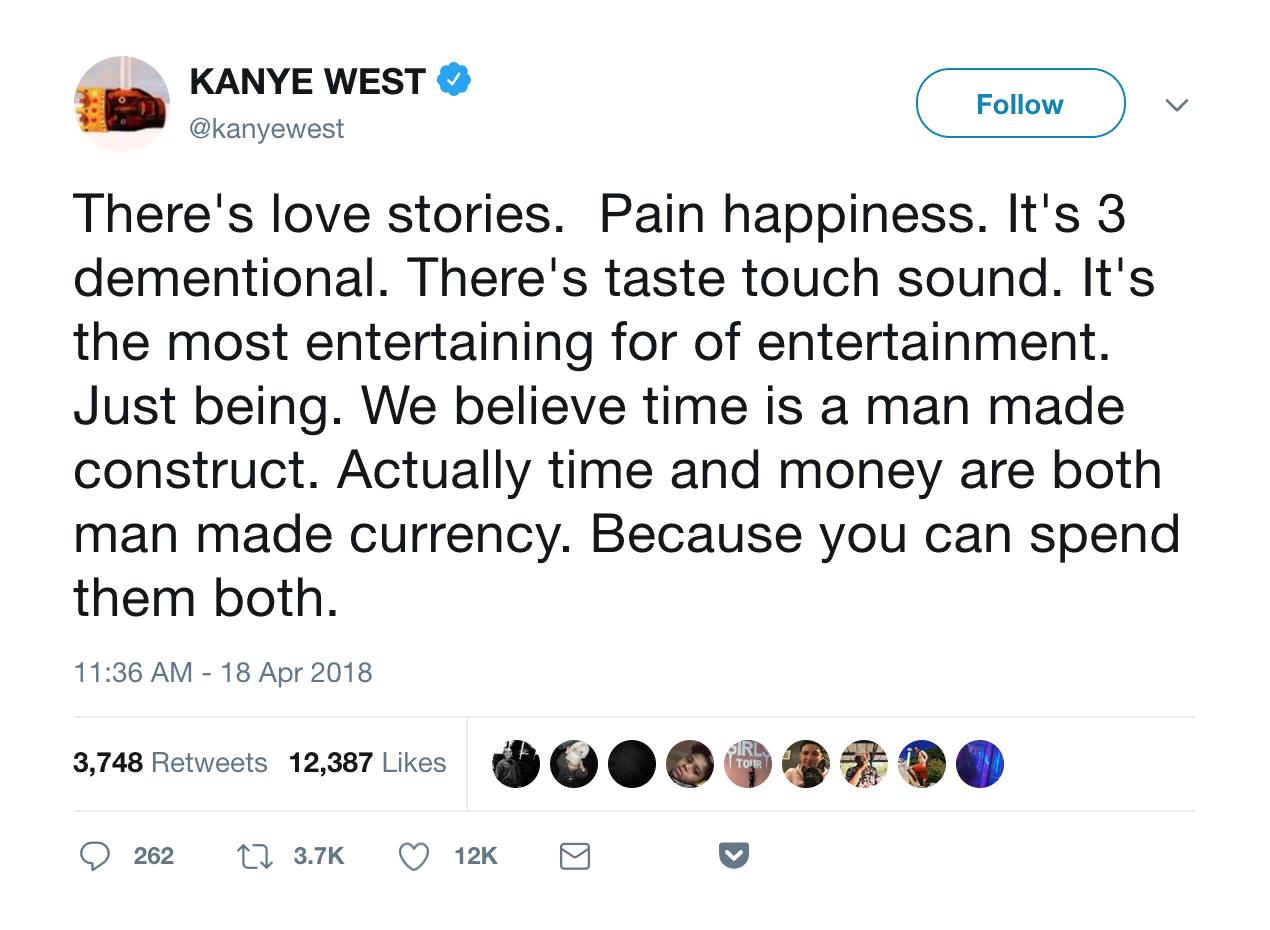 His thoughts on competition:
On individuality: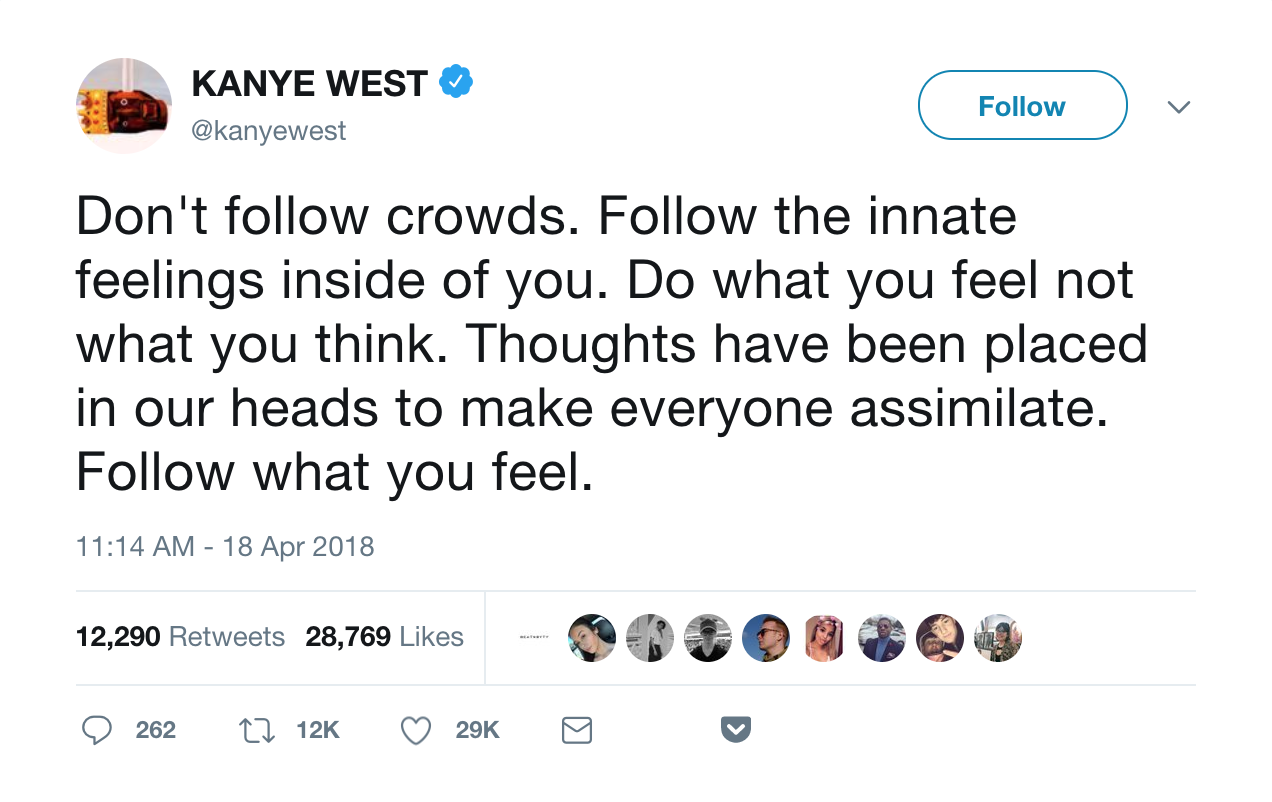 And on society, parenting, and "acting":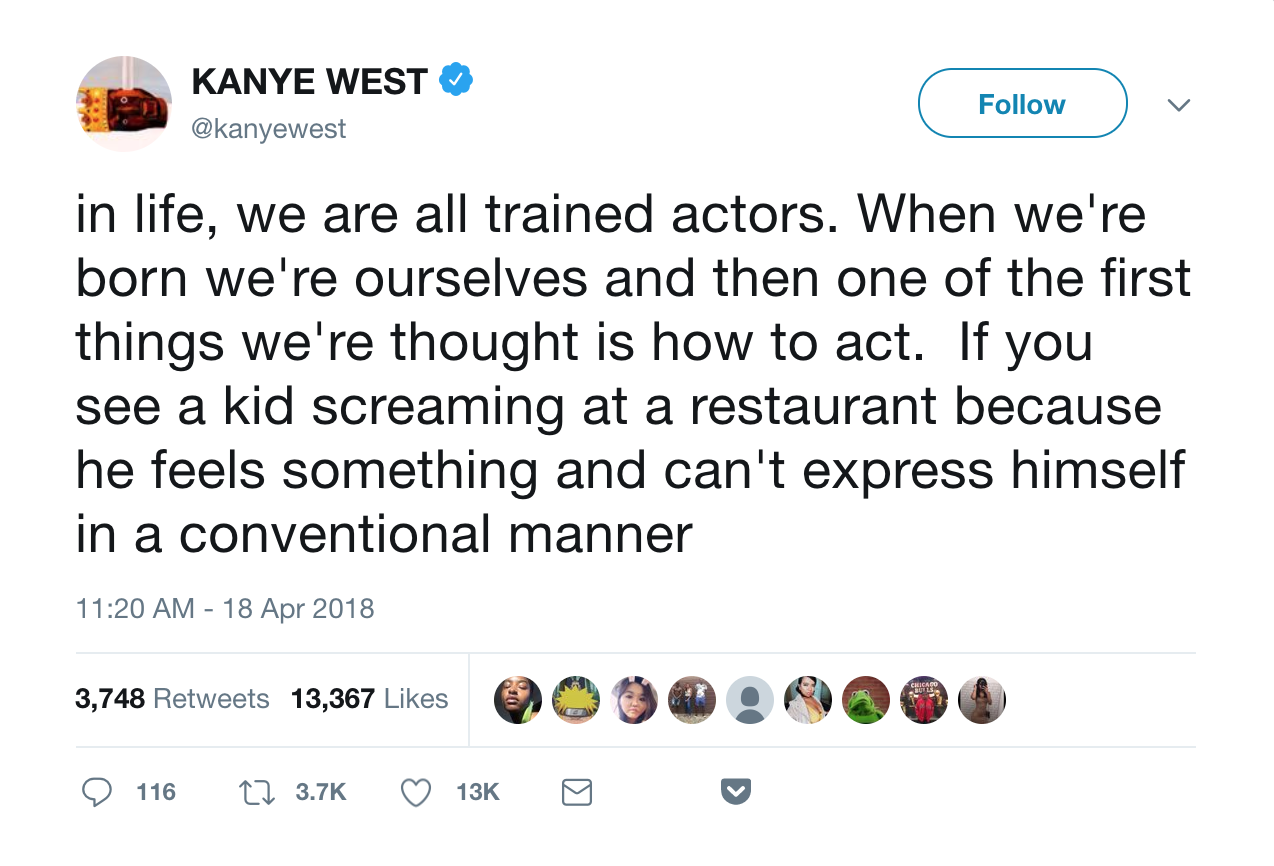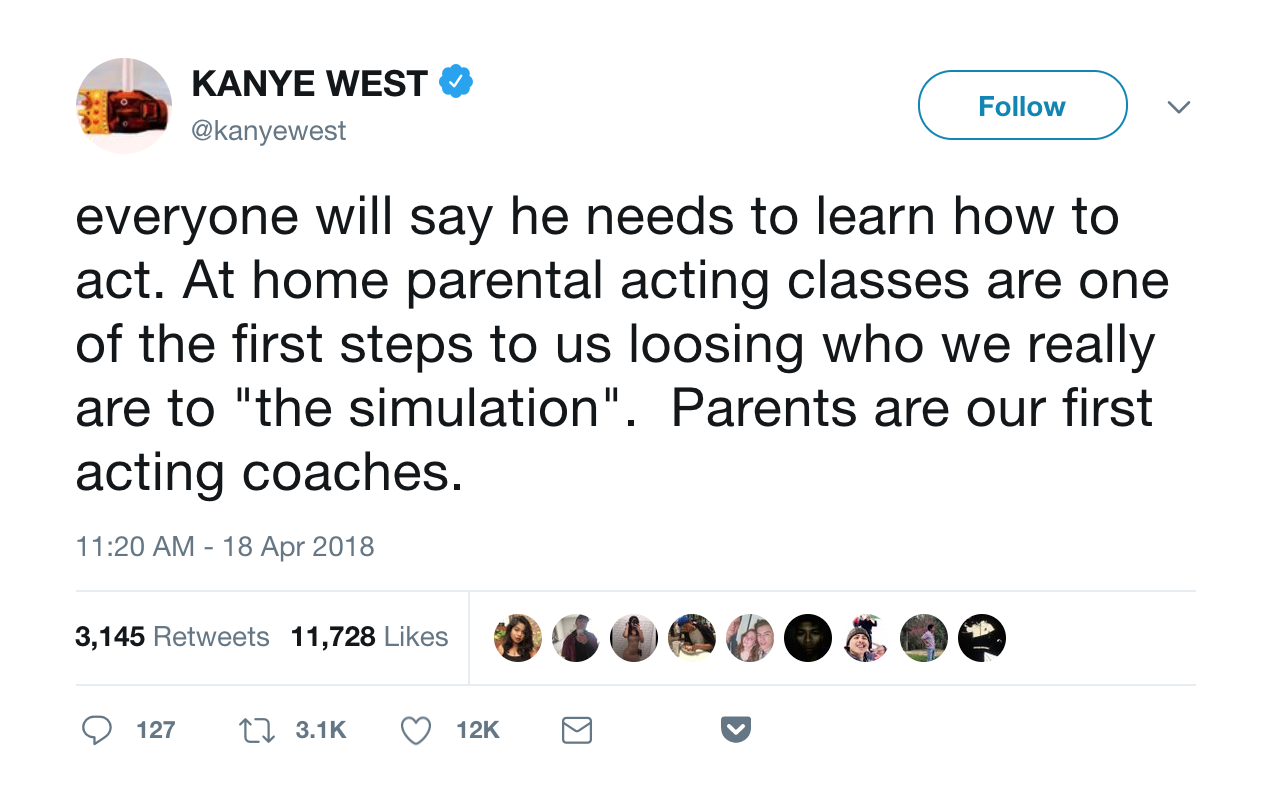 Some people on Twitter were confused.
While others were pretty jazzed about it.
Meanwhile, some of West's fans just wanted a new album instead. ¯\_(ツ)_/¯
What will Kanye ever think up next?