Here's How Writers Are Reacting To Milo Yiannopoulous's Book Being Canceled
Yiannopoulous's publisher, Simon & Schuster, canceled his book deal after he was accused of defending pedophilia.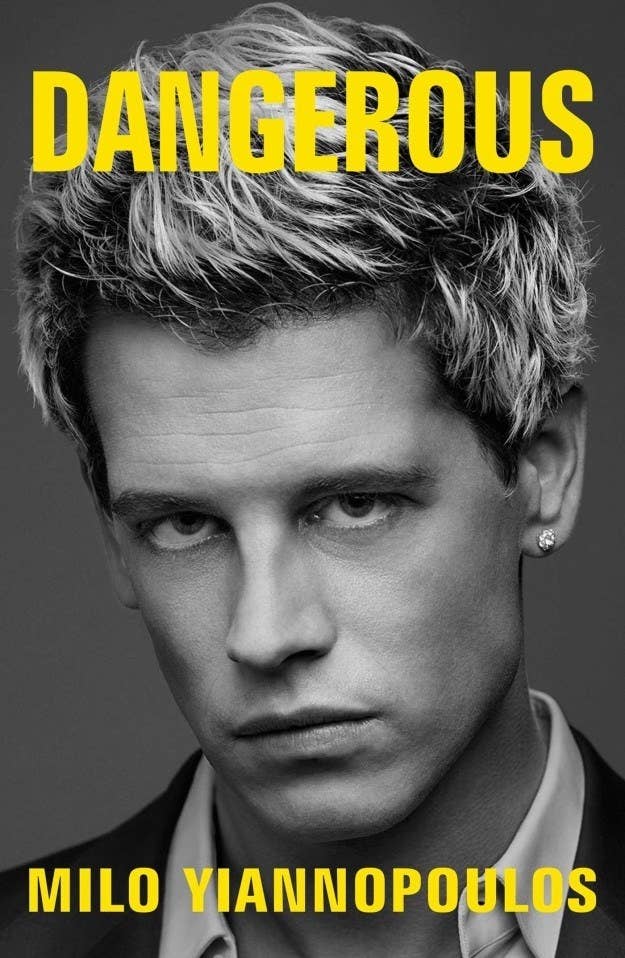 Alexander Chee responded to Gay's statement suggesting that the person at Simon & Schuster who had changed the release date of Yiannopoulous's book to be the same day as Gay's should step down.
Maureen Johnson retweeted the news with a celebratory confetti emoji.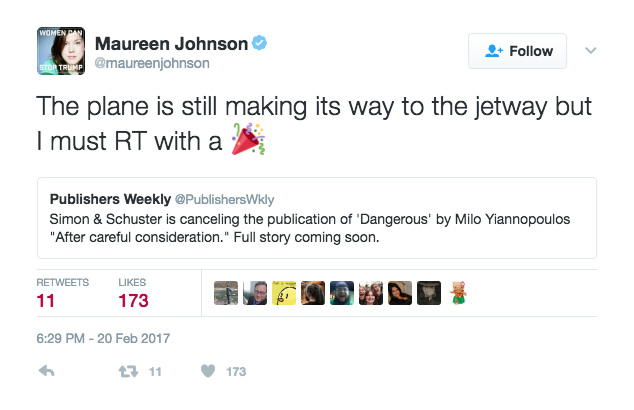 Mat Johnson pointed out that Simon & Schuster had drawn the line only at pedophilia and not white supremacy.
Saeed Jones mentioned how Milo had been trolling his Facebook page about the book deal.
Jen Ashley Wright made a joke about Milo being called a provocateur in headlines about the news.
Jason O. Gilbert also made a joke about Simon & Schuster's decision to cancel the book.
Mark Harris called it "the shit hitting the fan."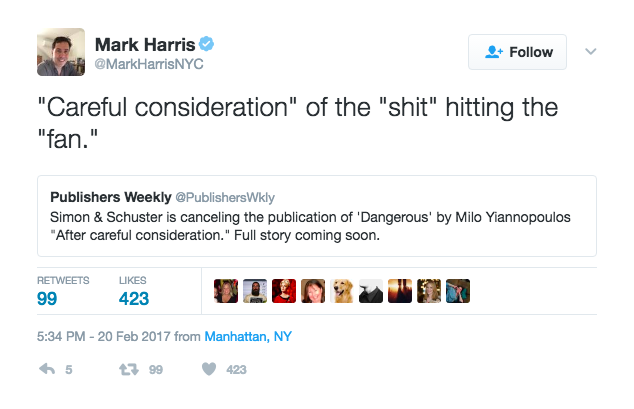 Rigoberto González said Simon & Schuster shouldn't get a gold star for its "disingenuous posturing."
And when Russell Blackford suggested Simon & Schuster's decision was anti-free-speech, he received hundreds of replies criticizing his tweet.