On Tuesday, Twitter announced it was rolling out its new 280-character limit to all users, after testing the feature with select accounts in September. Some people — in particular, writers — had some pretty strong feelings about it:
J.K. Rowling thought the change undermined the point of Twitter.
And also agreed with Rowling.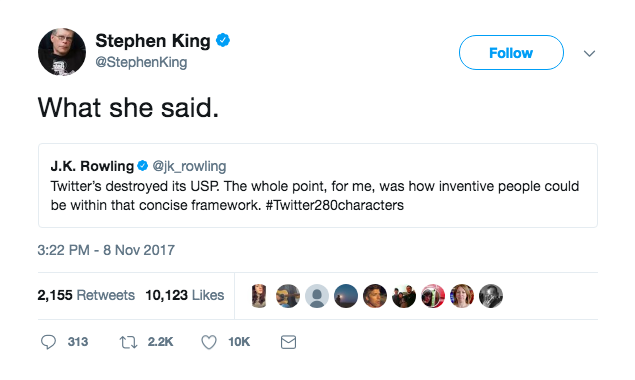 Joyce Carol Oates retweeted another writer's poem about how tweets have now lost their "certain charm and sweetness."
Rainbow Rowell was "genuinely distressed" about the change.
Meanwhile, Maureen Johnson said she still had the 140 character limit.
John Green, however, thanked Twitter and said he'd probably use the extra characters "extremely unwisely."
As will we all, probably.