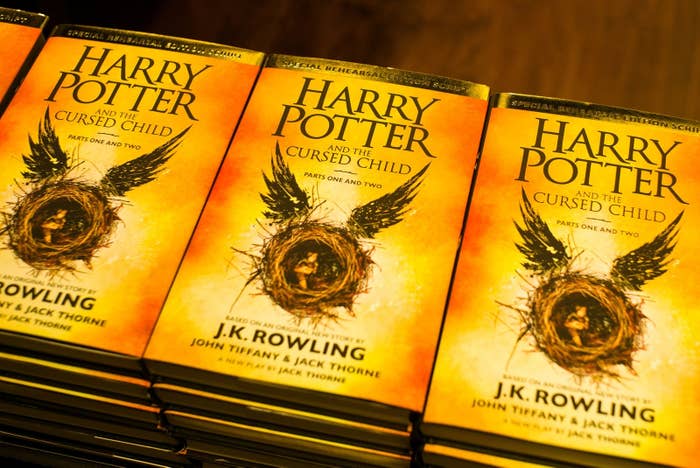 Fans around the world could barely contain their excitement for the Sunday, July 31, release of Harry Potter and the Cursed Child — but it appears that some people who preordered the script book on Amazon were left disappointed when their shipments were delayed.
Customers have taken to the shipping giant's social media pages and Twitter to express their outrage — with one person saying Amazon "dropped the wand":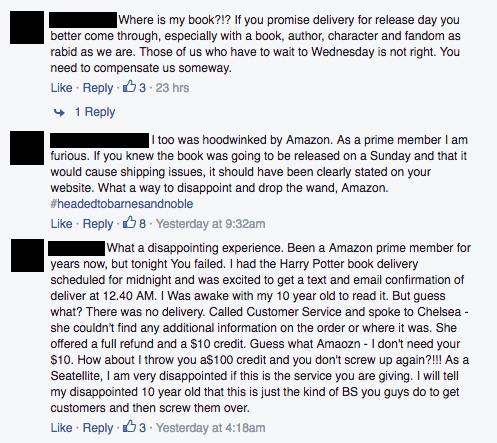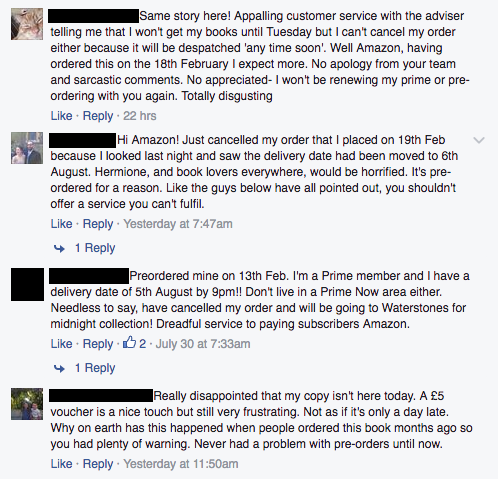 Some have even canceled their orders, instead deciding to buy the book the old-fashioned way: in a bookstore.


Amazon has replied to some of the Facebook comments, saying that release date delivery was not available for Cursed Child because it came out on a Sunday.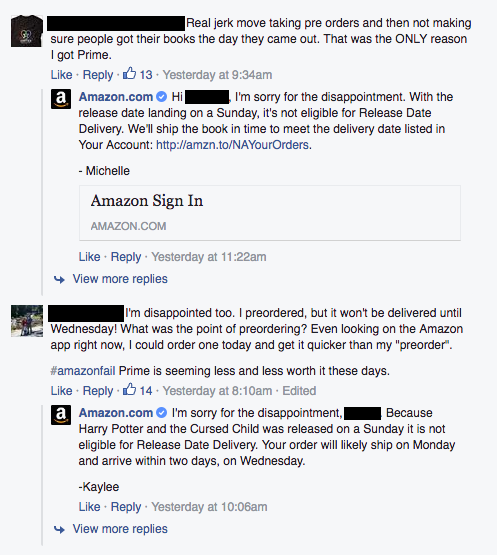 Meanwhile, on Amazon's UK page, the delay was blamed on "unforeseen circumstances."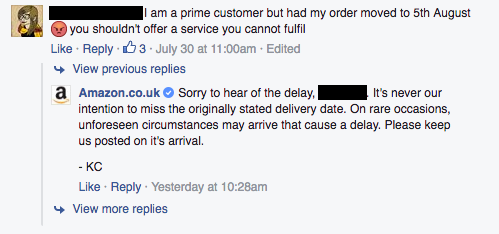 Anne W., one of the Facebook commenters who preordered the book about a month ago, told BuzzFeed about her frustrating experience:
At the time I ordered, it said it would ship on the 29th and arrive on the 31st. I found out it wouldn't arrive until Wednesday.

When I called Amazon, the woman told me the reason it didn't ship for release day delivery was because it was a Sunday release. I was not allowed to cancel my order because it was already processing and was offered either $5 or one extra month of Prime free, neither of which made me happy.

I feel like Amazon promised what they couldn't or wouldn't deliver. They knew in February, when they started taking pre-orders that the book was a Sunday release. They had plenty of time to figure out how to get books to us. Amazon failed, and what's really bad is they failed an entire fandom of voracious readers.
Here is Amazon's full comment to BuzzFeed News:
In support of the highly anticipated release of the eighth Harry Potter story, Harry Potter and the Cursed Child, Amazon was delighted to offer customers several options to receive the book, including: downloading the Kindle version, Prime Now midnight delivery (offered in more than 25 metropolitan areas in the U.S.), Treasure Truck midnight pick up, pre-ordering from Amazon.com, and going to Amazon Books.