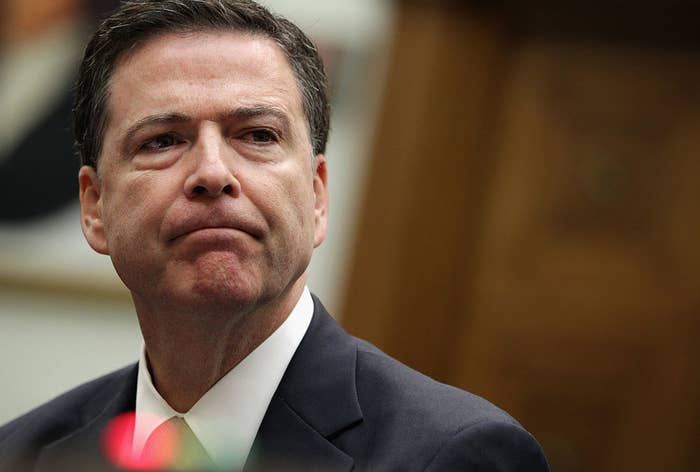 Former FBI director James Comey (who was fired by President Trump in May) is writing a book about "what good, ethical leadership looks like and how it drives sound decisions." The currently untitled book will be published in spring 2018 by Flatiron Books, a division of Macmillan.
Flatiron's president and publisher Bob Miller said in a press release on Wednesday that the book will give readers an insider look into recent political history, and will contain "yet-unheard" anecdotes from Comey's career.
Using examples from some of the highest-stakes situations in the past two decades of American government, Comey will share yet-unheard anecdotes from his long and distinguished career.

Of the acquisition, Bob Miller says: "Throughout his career, James Comey has had to face one difficult decision after another as he has served the leaders of our country. His book promises to take us inside those extraordinary moments in our history, showing us how these leaders have behaved under pressure. By doing so, Director Comey will give us unprecedented entry into the corridors of power, and a remarkable lesson in leadership itself."
Several publishers bid for the book and three officials with knowledge of the negotiations said the auction topped $2 million. The officials asked not to be identified because were not authorized to discuss the book.
BuzzFeed News has reached out to Flatiron Books for comment.