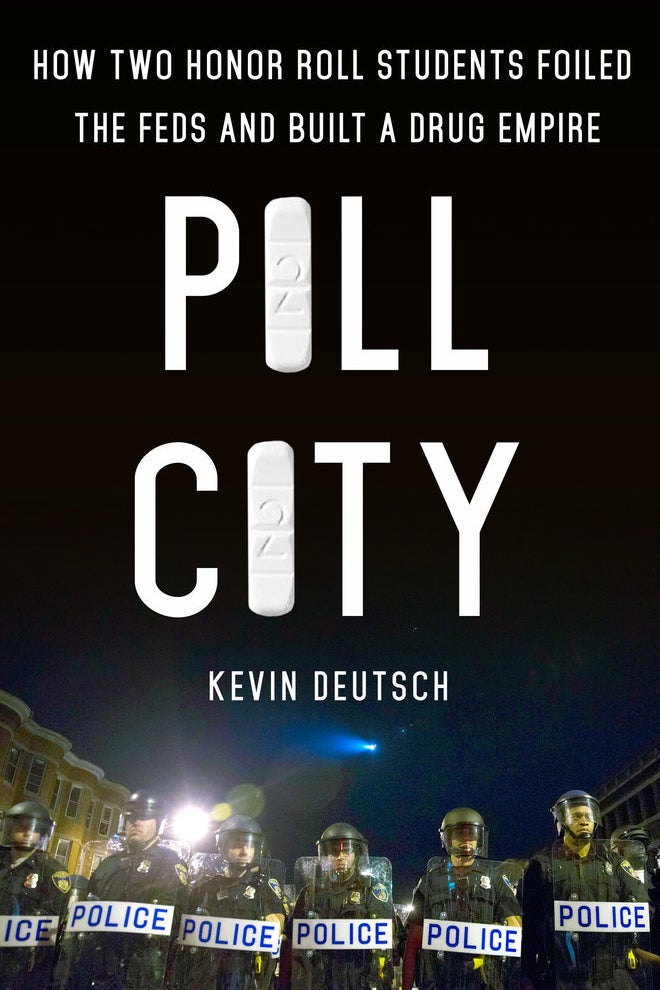 Multiple US news outlets are reviewing articles written by crime reporter Kevin Deutsch after the Baltimore Sun challenged claims made in his book, Pill City, about the theft of opiates from pharmacies during the Baltimore riots following the death of Freddie Gray in 2015.
In Pill City, Deutsch claims that two honor roll, tech-savvy teenagers orchestrated the pharmacy lootings, developed an encrypted drug delivery app, and worked with Baltimore gang members, which led to hundreds of overdose deaths and an increase in drug-related violence in both Baltimore and around the country.
Baltimore police, however, told the Sun they have found no evidence that corroborates Deutsch's story in their investigations. The DEA and health officials in Baltimore who Deutsch claims investigated the heist also said they have not seen any evidence supporting Deutsch's story, the Sun reported. When asked by the newspaper to provide information to support his claims, Deutsch replied, "That's not my job to do."
Deutsch insists the book is a true story based on "thorough and exhaustive" reporting that "ruffled the feathers of just about everyone involved." He suggested the reason other reporters have not been able to verify his sources is because he changed or obscured details to protect the identities of his sources.
Deutsch also claims that government officials at the DEA and the Baltimore Police Department were infuriated by the book "and wanted the drug looting story to 'go away'" and therefore were working with local media to discredit his work. "After years of hearing cops, politicians, public relations professionals, and others complain about the press banding together to attack them, I can finally sympathize," Deutsch wrote. Deutsch also said he has received threats from Baltimore gang members for reporting the story, as well as angry calls from law enforcement officials for not sharing the book's information with their agencies.
In response to concerns about the accuracy of the book, Newsday published an editor's note stating that the paper is reviewing Deutsch's work for the newspaper from 2012 to 2016. The New York Times also published a note stating that it had reviewed an article by Deutsch on drug overdoses in Long Island and was unable to verify two of his sources.
"Mr. Deutsch maintains that the interviews and the descriptions are accurate," the Times said. "But he has not been able to put The Times in contact with either source, or to provide any further material to corroborate the account. At this point, editors have concluded that The Times cannot vouch for the accuracy of those sources."
The New York Daily News has decided to review all 572 stories Deutsch wrote for the paper from 2011 to 2012 and Newsweek is also reviewing three of Deutsch's articles, iMediaEthics reported. iMediaEthics has reported finding multiple discrepancies with sources in Deutsch's past work for these outlets.
Deutsch responded to the reviews in an op-ed for The Observer, saying the Baltimore Sun had mischaracterized his book and that the New York Times's editors' note was an attempt to "tarnish [his] reputation."
"There's not a shred of evidence to suggest I made up sources," he said, "but by ignoring exculpatory evidence, misconstruing facts and making the most of implication and innuendo, dishonest reporters have drummed up some good copy at my expense."
Justin Fenton, who reported the Baltimore Sun story on Pill City's factual inconsistencies, has since pointed out on Twitter that an account defending Pill City appears to have been recently created only for that purpose, and that Deutsch's Wikipedia page has been repeatedly edited by its creator to remove "inaccurate descriptions."
Pill City's publisher, St. Martin's Press, told BuzzFeed News that "St. Martin's Press has nothing further to state beyond what we have already said in support of Kevin Deutsch and his book." The publisher previously stated to the Baltimore Sun that it "stands by the book as a work of nonfiction and we stand by Kevin Deutsch's reporting."
"The book was legally vetted before publication," St. Martin's Press said. "In this case, we have every reason to believe, and no reason to doubt, the author's veracity and the accuracy of his book."