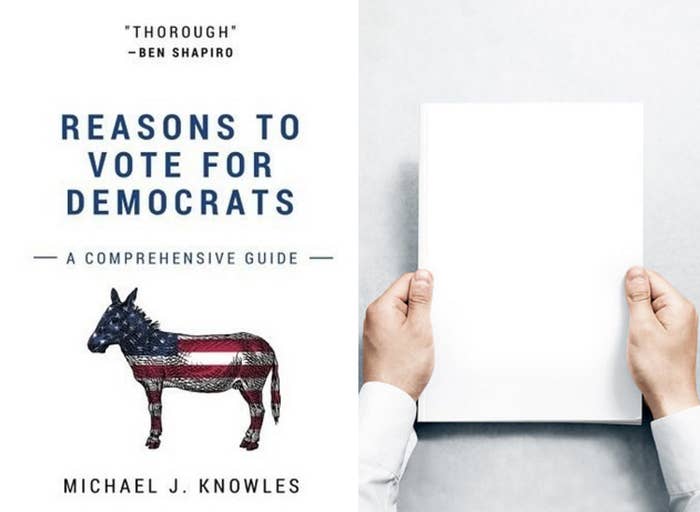 As of Friday morning, AP reported that the current top selling book on Amazon — Reasons to Vote for Democrats: A Comprehensive Guide — is actually filled with 266 blank pages. Amazon's best-seller list is updated hourly.
The book's Amazon page describes it as the "most exhaustively researched and coherently argued Democrat Party apologia to date" and a "political treatise sure to stand the test of time."
Self-published in early February by Michael J. Knowles, managing editor of conservative news website The Daily Wire, the book contains no words other than its table of contents, chapter titles, and bibliography.
Knowles told Fox News on Thursday that he "went through an exhaustive study process" in researching the book.
"It took a very long time to research this book," Knowles said Thursday. "I've been observing the Democratic Party for at least 10 years now and when I observed their record and reasons to vote for them – on reasons of economics or foreign policy or homeland security or civil rights and so on – I realized it was probably best to just leave all the pages blank."
The Amazon reviews of Reasons to Vote for Democrats are similarly humorous. "If Democrats copied and pasted the contents of this book into their national platform they could become unstoppable," one reviewer wrote.