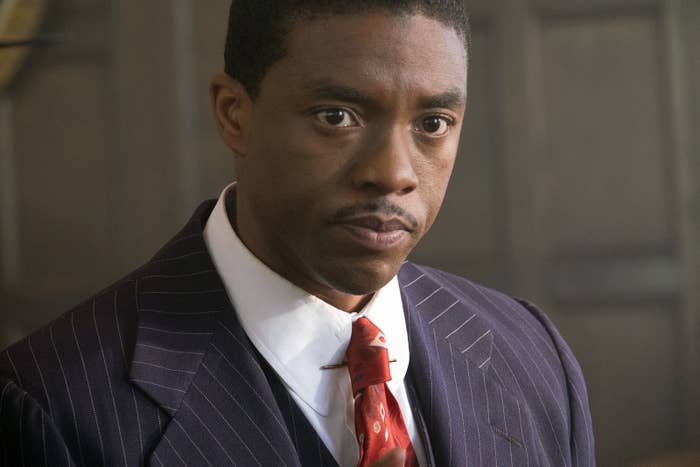 Director Reginald Hudlin's new movie Marshall focuses on Thurgood Marshall (Chadwick Boseman) long before he became the first black Supreme Court justice; instead, the film revolves around a single client Marshall worked to free while he served as a lawyer combatting injustice for the NAACP.
Toward the end of the film, Marshall is assigned to defend a 14-year-old boy accused of killing a cop in Mississippi. At the train station he's greeted by three people: the boy's parents and their attorney, civil rights icon Z. Alexander Looby.
For a long time, Hudlin struggled with who to cast in those roles. Then he had the idea to ask Sybrina Fulton and Tracy Martin, Trayvon Martin's parents, to play the roles of two parents desperate to keep their son safe. Trayvon Martin, an unarmed 17-year-old boy, was shot and killed by George Zimmerman in February 2012. The incident gained national attention and, following Zimmerman's acquittal in 2013, the Black Lives Matter movement was formed to call out and fight back against racial injustice.
Working alongside Trayvon Martin's parents was an experience Boseman said he will remember for the rest of his life. "Watching them go through a day on set, watching them play a mother and father whose son is in trouble with the law and needing Thurgood Marshall to save their son, and watching them go through the process of an actor of internalizing that when their son has been killed in what is similar to a police brutality incident. Because you gotta remember that he was actually not a policeman. Their son was killed by a wannabe cop. To have them go through that process and see them deal with those issues, I mean, it was humbling for me. It was ghostly," Boseman told BuzzFeed News.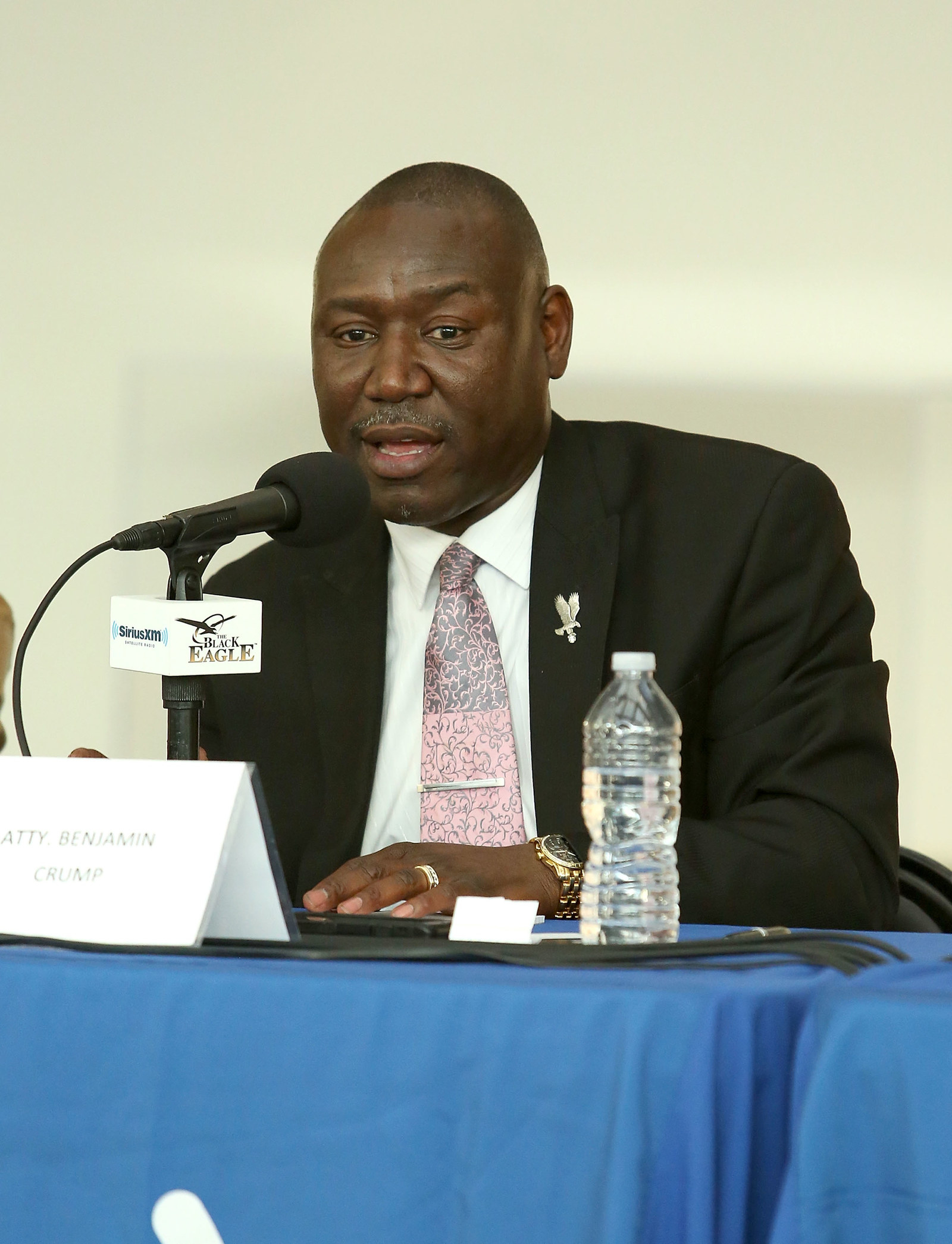 "Just to watch their courage and being able to actually process that as actors. Whoever pulls it out and recognizes it, I think they'll get a sense of that feeling, but for me, it's something you're going to remember for the rest of [your] life."

As for the role of Looby, Hudlin's inspired casting continued as he hired Benjamin Crump, an attorney who represented Trayvon Martin's family as well as Michael Brown's family. "He actually saved Thurgood Marshall's life one night when he was about to be lynched," Boseman said of Looby. "The parallels of who they're playing and who they are is sort of amazing."
However, including Sybrina Fulton, Tracy Martin, and Benjamin Crump in the film is far more than stunt casting. As Marshall costar Josh Gad noted, their involvement serves to underscore that the fight Thurgood Marshall began more than 80 years ago persists to this day. "There's something so symbolically beautiful about distilling the message that the fight continues," he told BuzzFeed News. "It is a very powerful image when you see it because it comes loaded with a context that you as a modern audience have. It really was a very inspired idea ... there's a message behind it that I think is really important."