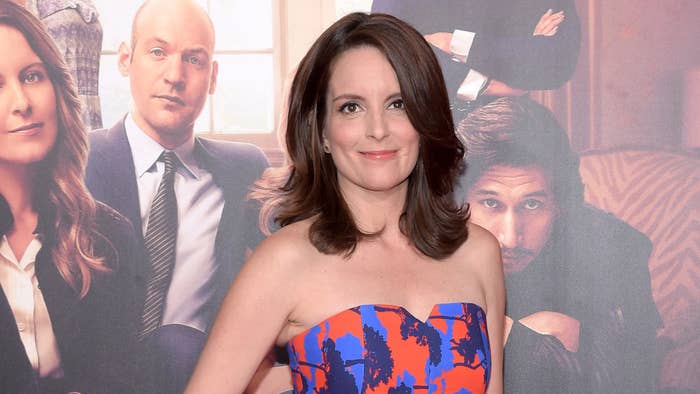 Following a terrorist attack on Paris' satirical newspaper Charlie Hebdo that has left a dozen people dead so far — including four of France's most popular cartoonists — and 11 more injured, Emmy Award–winning writer and actor Tina Fey was asked about the enduring importance of free speech.
"Obviously, that news is terrible and tragic and upsetting," Fey — who created 30 Rock and the upcoming Netflix comedy Unbreakable Kimmy Schmidt — said, speaking at the Television Critics Association winter press tour in Pasadena, California, today. "You look at that and you look at the controversy surrounding The Interview, it makes you think about how important free speech is and how it absolutely must be defended. [We] cannot back down on free speech in any way. We all have to stand firm on the issue of free speech."
30 Rock routinely satirized the media, political figures — including Kim Jong-il (who was played on-screen by Margaret Cho) — and stories in news, though the NBC comedy was not a lightning rod for controversy on par with Charlie Hebdo or The Interview, which was blamed by hackers "Guardians of Peace" as the reason behind the recent hacking of Sony Pictures.
"I think the closest we ever got to that was doing Weekend Update [on Saturday Night Live], which was a long time ago," Fey said. "But even that was a different era, because in a social media era where you make a joke on American TV and it can go worldwide, it's a different environment."
"But we're Americans," she continued, "and even if it's dumb jokes in The Interview, we have the right to make them."