The TV Academy Confused RuPaul With Another Black Man On Twitter
"Sashay away with this nonsense."
While live-tweeting the Emmys red carpet arrivals, the Television Academy's official account confused Emmy-winning reality show host RuPaul with Emmy-winning musical director Rickey Minor.
Naturally people noticed.
The Academy soon deleted the tweet and corrected their mistake.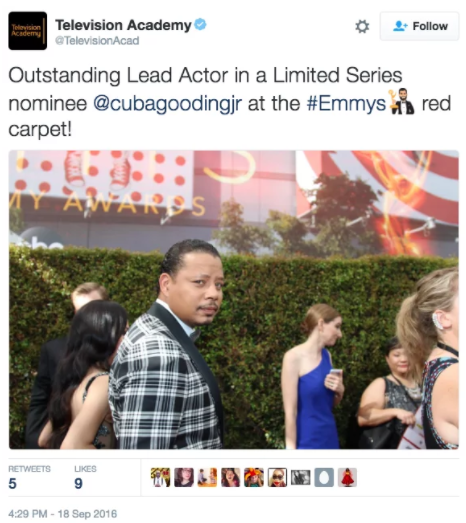 👀 👀 👀 👀 👀 👀 👀 👀 👀 👀 👀 👀 👀 👀 👀 👀 👀 👀 👀 👀 👀 👀 👀 👀 👀 👀 👀 👀 👀