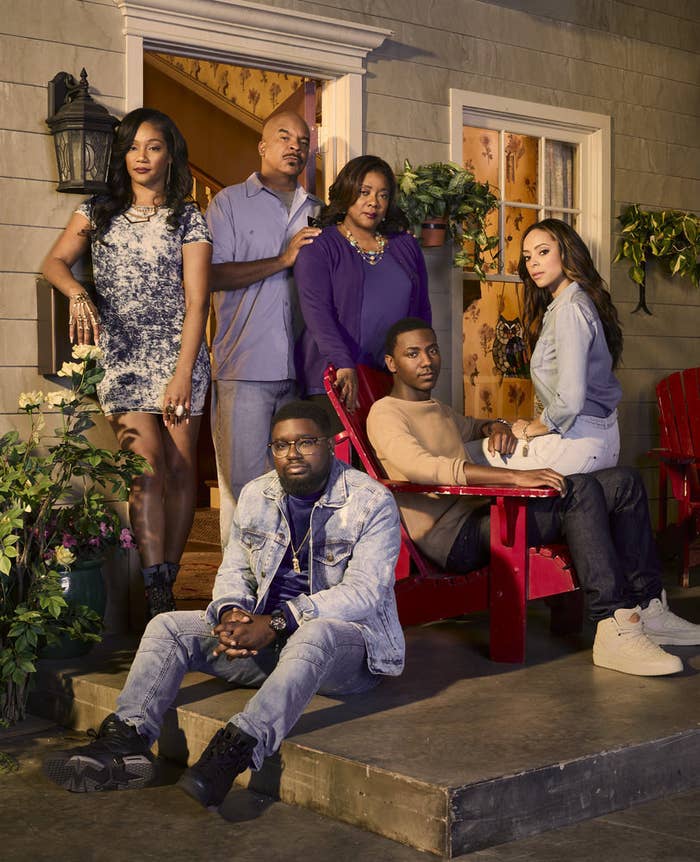 After three seasons, NBC's The Carmichael Show, a comedy built around Jerrod Carmichael, has been canceled after the stand-up comedian announced he's leaving.
"For three seasons (okay 2.5), I got to make a show that I love with my friends. It's something I've wanted to do since I was 13. Now, I'm excited to go make other things that I love. Thank you to every person who worked on or watched The Carmichael Show," he said in a statement to Deadline.

In light of Carmichael's exit, NBC and 20th Century Fox, which produces the show, have confirmed it's been canceled. "We are enormously proud of The Carmichael Show and Jerrod's talent and vision to do a classic family sitcom that also taps into issues and relevant stories from the real world," Bob Greenblatt, chairman of NBC Entertainment, and Jennifer Salke, president of NBC Entertainment, said in a joint statement. "We thank and salute the cast, crew, and producers — and especially Jerrod — for three critically-acclaimed seasons."

20th Century Fox TV presidents Jonnie Davis and Howard Kurtzman said in a joint statement: "The Carmichael Show was such a wonderful show that we choose to focus today not on its loss but on the three incredible seasons we had the pleasure to produce. We are thankful to the brilliant Jerrod Carmichael and his talented cast, and to showrunner Danielle Sanchez-Witzel, our fantastic writers and devoted production team. It's a rarity that a comedy series tackles the social and political issues of the day in such a clever and hilariously funny way. This show was special, and we will miss it."

The news comes weeks after Carmichael took NBC to task for pulling an episode about a mass shooting that was set to air the same day as the Alexandria shooting. "I understand a corporation making that decision, but really, to me, what it says is that you don't think America is smart enough to handle real dialogue and something that reflects real family conversations and something that feels honest and true and still respects the victims," he said on Netflix's Chelsea. "To pull that is just criminal. It seems to do a disservice to the viewer, it does a disservice to you, it does a disservice to all of us."
Season 3 of The Carmichael Show is currently airing on NBC and the series finale is set to air in August.