The names Eric Garner and Freddie Gray have become synonymous with the United States' endemic issues with police brutality and racial injustice. Footage of Garner's and Gray's deaths at the hands of police officers was captured by bystanders — the former in 2014, the latter in 2015 — and spread quickly around the globe, becoming a call to arms for the Black Lives Matter movement.
And while Garner's and Gray's names are now emblematic, very few people have heard of Ramsey Orta and Kevin Moore, the men who captured Garner's and Gray's deaths on camera.
Now, with her documentary Copwatch, journalist and filmmaker Camilla Hall is shining a light on Orta, Moore, and the team of like-minded citizen activists who make up WeCopwatch, a grassroots organization that films on-duty police officers in the hopes of deterring future police brutality–related deaths.
Hall had been researching police brutality for a different documentary when she discovered that both Orta and Moore had been arrested shortly after their videos went viral. Orta was arrested several times following Garner's death and is currently incarcerated after taking a plea deal related to drug and gun charges; Moore was arrested less than one month after Gray's death while filming a protest for WeCopwatch. He was later released. Both men claim their arrests were retaliation for the videos they recorded.
"I thought, Well, what's going on here? Why is nobody asking these questions? Because this is a story that needs to be told," Hall told BuzzFeed News.
But telling that story wasn't easy. Orta's lawyers quickly — and repeatedly — declined Hall's requests for interviews. Eventually, she discovered that Orta had begun to work with WeCopwatch and a colleague put her in touch with Jacob Crawford, the organization's cofounder. "Jacob, as much as he doesn't show that prominently in the documentary, behind the scenes, he's doing so much to actually create a platform for other people," Hall said. "He's somebody who has really taught a lot of the guys the importance of how to store video, saving it, backing it up — not just filming. It's all the boring stuff of backing it up, putting it somewhere secure, and dealing with the judicial system when necessary and helping people to navigate that."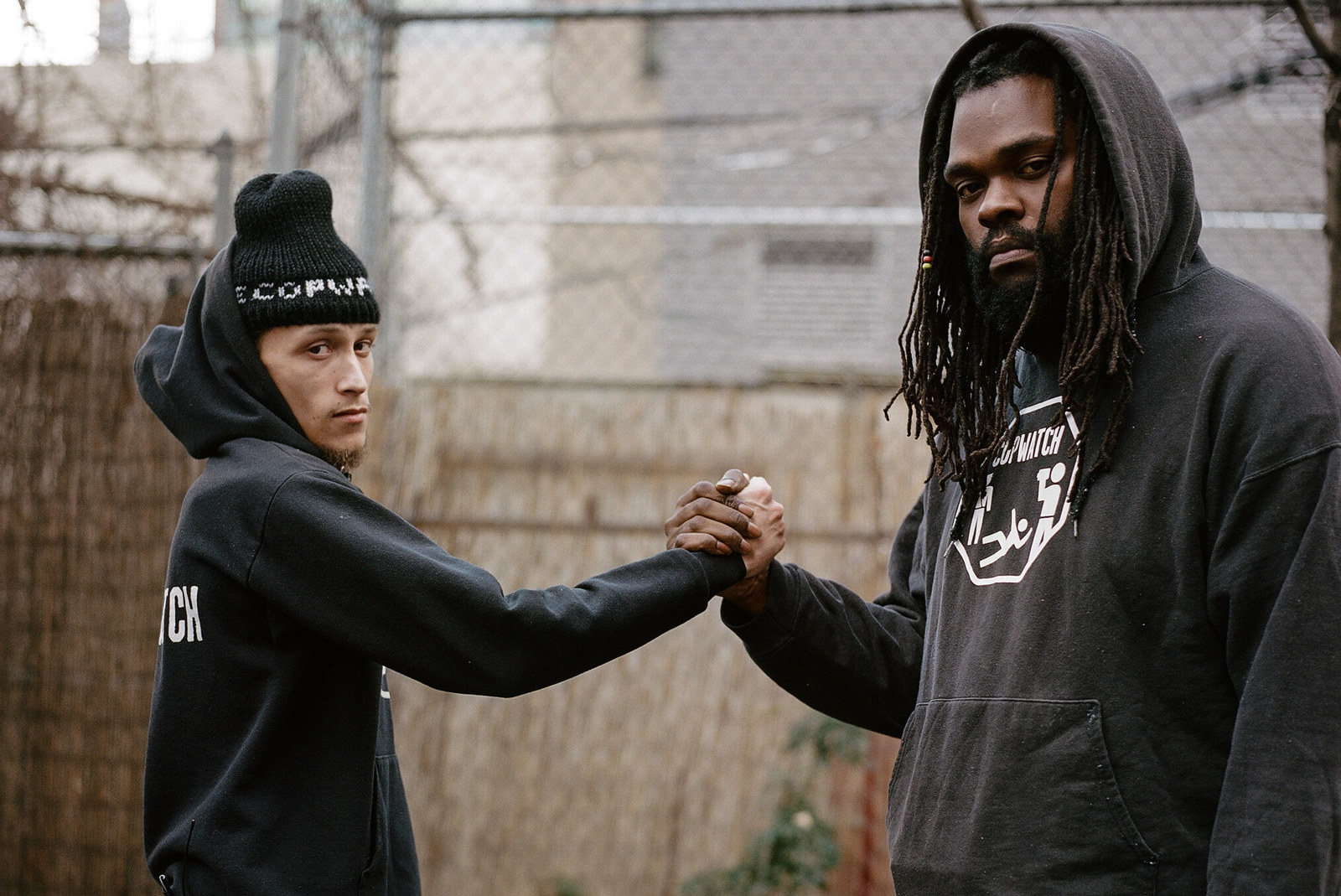 With Crawford's blessing, Hall and her team embedded with WeCopwatch for nearly a year, following Orta, Moore, and their colleagues as they policed the police from fall 2015 to October 2016. "There was a lot of nervousness around opening up, around letting people in because they have experienced surveillance and we had to be there to gain that trust," Hall said. "It was actually very important to the subjects of the documentary that we understood what it was like and we actually went through the paces with them … to show that we were willing to be in the trenches with them, that we weren't going to just fly in and stay in a fancy hotel and dip in and out of their lives; there was very much a need to connect personally to be able to tell this story."
That meant Hall and her team were also on the front lines of WeCopwatch's fight; often filming the confrontations police officers had with Orta and Moore. "It definitely changed my view personally," she said. "I come from the UK where officers are not armed to the same degree; we also don't have the same levels of gun violence. That's very alien to me and quite terrifying to experience, to be honest. It's hard to show in the film the level of sacrifice these guys have made. It's almost to the detriment of themselves; they do kind of tend to drop everything for somebody else. It's incredibly inspiring to see people who are willing to do that."
Hall hopes watching Orta, Moore, and the team in action will inspire others to follow their lead. "If you see an incident with the police, take out your camera," she said. "You have the ability to document what's going on and you have the chance to, perhaps, be supporting somebody who may not be of the same privilege as you. It could be anyone who is going through that experience but you have the choice to stand there and to witness it and to provide support."
Hall described her documentary as "simply just a plea for humanity." "A plea to look out for each other; to look out for your neighbor. To not walk by when something terrible is happening to somebody else and taking that active decision to look out for one another," she continued. "I think it's just something we've lost to some degree. These have to be active decisions. Even if we change the way one person behaves, that's something to celebrate at this point."
CORRECTION
Freddie Gray's name was misspelled in an earlier version of this article.