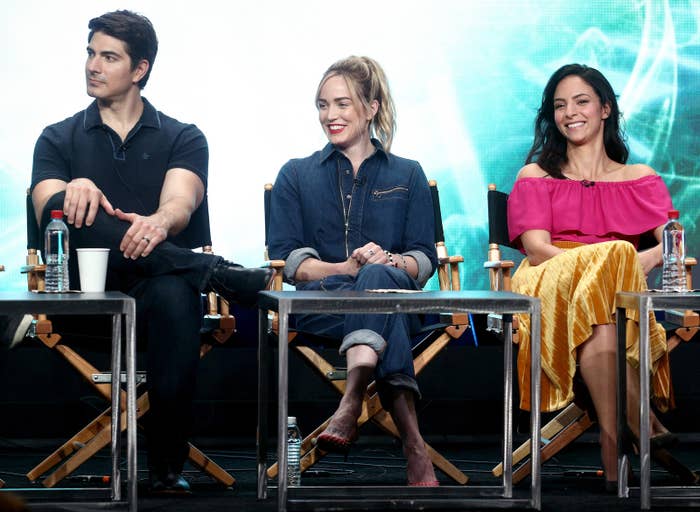 BEVERLY HILLS — DC's Legends of Tomorrow has added a new character for Season 3: Zari, a Muslim-American hacktivist from the year 2042, played by Iranian-American actor Tala Ashe.
The show's executive producers, Phil Klemmer and Marc Guggenheim, created the character, in part, as a response to the anti-Muslim rhetoric that permeated Donald Trump's presidential campaign and his first six months in office, they revealed at the Television Critics Association summer press tour on Wednesday.
"A lot of my work as an artist has been about representing not only Muslim characters, but immigrant characters or third culture kids in an accurate, nuanced way," Ashe told BuzzFeed News after the Legends panel at TCA. "I'm definitely looking to further do that on this show. I think it's very powerful to see yourself expressed in media and speaking specifically to the Muslim-American thing. Because of the climate of our world and what's going on, I think the depictions primarily in media and of course in the news have been overwhelmingly negative about Muslims and Muslim-Americans. So I think it's even more essential."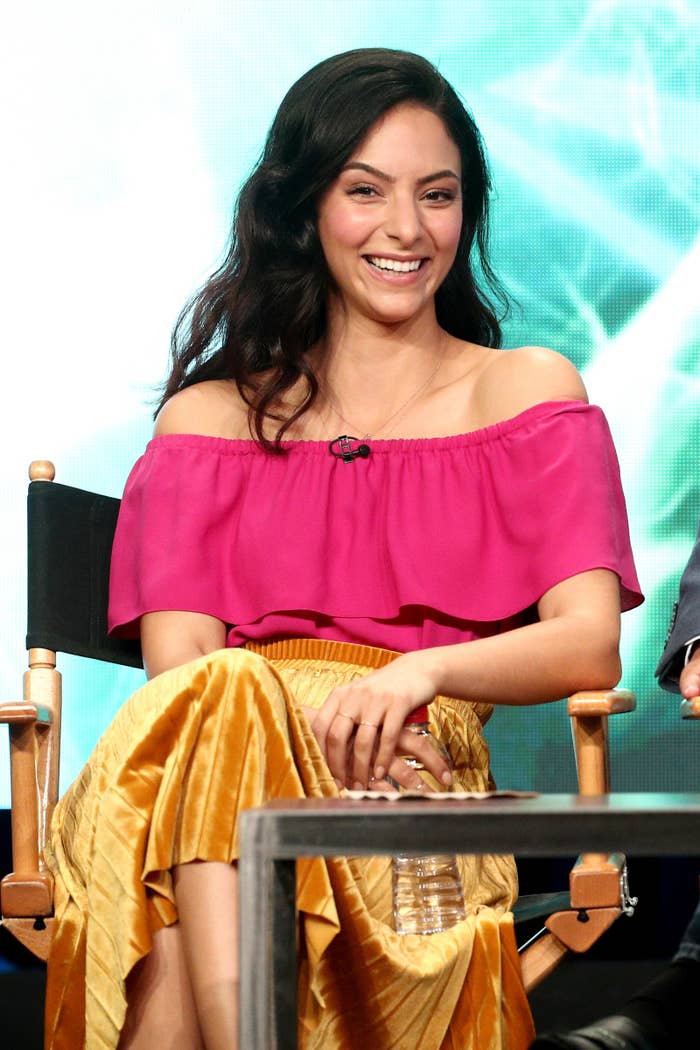 Ashe, who grew up in Ohio and studied acting in Boston and London, understands how important it is to see yourself and your experiences reflected on screen. "Representation is a really powerful thing," she told reporters. "I know that when I was growing up, when I watched television, I didn't see anyone who looked like me. It broadens your perspective and I think what's so lovely about the show is the Legends are this tapestry that reflects the America of today."
Ashe and Guggenheim both pointed out that being a Muslim-American isn't Zari's defining characteristic, just as being bisexual isn't the defining characteristic of Sara Lance (Caity Lotz). "I think it's important to say what [Zari] is in the same way we say Caity's character is bisexual," Ashe said. "And if that comes up in a storyline, we address it. If it doesn't, it's not sort of the thing on my forehead all the time. I think that's really smart and it hasn't been done as often as I wish it would be done. ... She's just as American as she is Muslim."
Ashe noted there have been many Muslim characters on television and in film. But, she said, "I haven't encountered many like this who are being represented as like, this is just another person who is part of the tapestry of America. That I love."