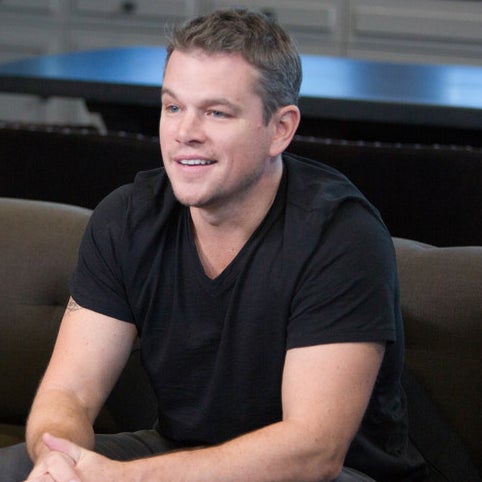 Matt Damon has issued a statement apologizing for his comments in Sunday's season premiere of HBO's Project Greenlight. The actor came under fire after his comments about the need to hire a person of color to direct a film with a potentially sensitive race issue at its core.
While debating the choice of directors laid before them, the film's executive producer Effie Brown suggested that a person of color might have a more thoughtful approach to the handling of certain characters. "I would want to urge people to think about whoever this director is, the way they're going to treat the character of Harmony," she said. "Her being a prostitute, the only black person being a hooker who gets hit by her white pimp."
That's when Damon interjected with, "When we're talking about diversity you do it in the casting of the film, not in the casting of the show." Damon's comments took Brown — and viewers — aback, and ignited a firestorm of criticism online, prompting this statement provided to BuzzFeed News:
"I believe deeply that there need to be more diverse filmmakers making movies. I love making movies. It's what I have chosen to do with my life and I want every young person watching Project Greenlight to believe that filmmaking is a viable form of creative expression for them too. My comments were part of a much broader conversation about diversity in Hollywood and the fundamental nature of Project Greenlight which did not make the show. I am sorry that they offended some people, but, at the very least, I am happy that they started a conversation about diversity in Hollywood. That is an ongoing conversation that we all should be having."