On Friday night, Sasha Velour beat Trinity Taylor, Shea Coulee, and Peppermint to be crowned America's Next Drag Super Star during the RuPaul's Drag Race Season 9 finale.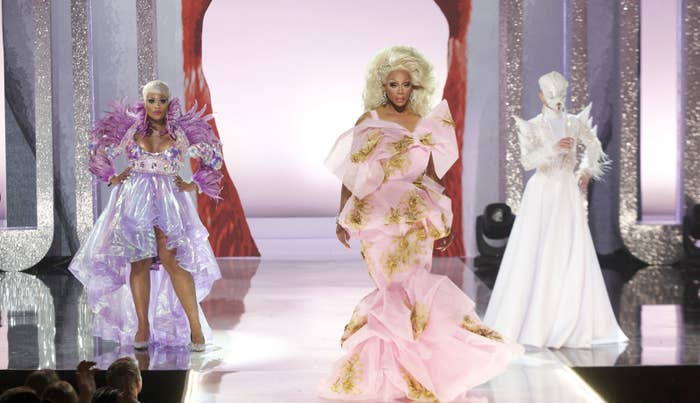 She claimed the title thanks to a pair of soon-to-be iconic lip sync performances: first, a rose petal-infused rendition of Whitney Houston's "So Emotional"...
Then she unmasked during a powerful interpretation of "It's Not Right But It's Okay," again, by Madame Houston.
Thanks to a new Drag Race finale format where a spinning wheel decided who would lip sync which songs, there was a chance Sasha could have been asked to perform "Stronger" by Britney Spears instead of "So Emotional" — a possibility, she revealed on Instagram, she was also ready for.
"I had scissors strapped to my thigh and I was going to cut the wig until I was bald — to be stronger as a bald queen at the end," Sasha said on BuzzFeed's The Library, a RuPaul's Drag Race podcast.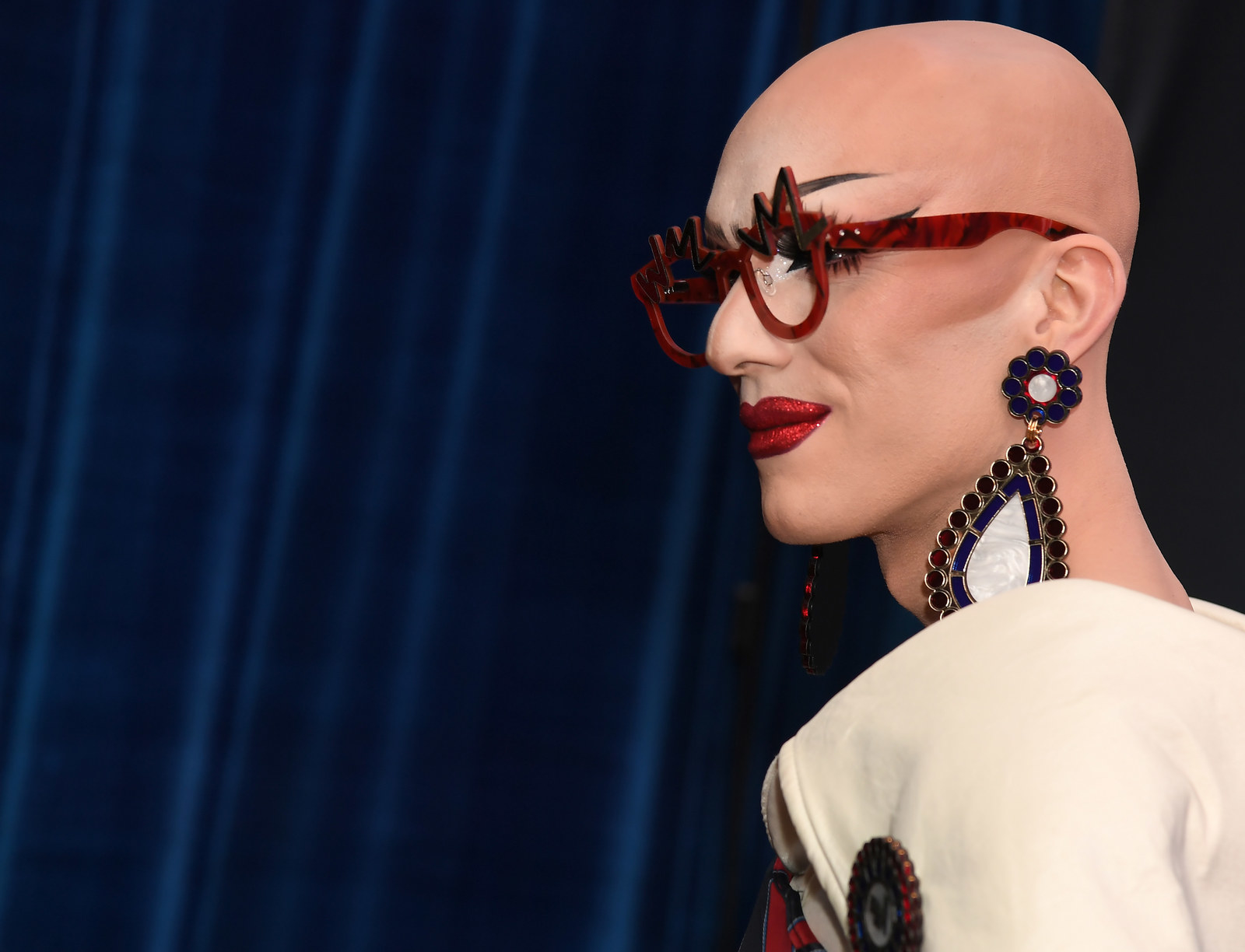 There's no doubt it would have been memorable, but Peppermint, who actually got to perform "Stronger" in the finale, beyond slayed with her dress reveal and de-wigging.