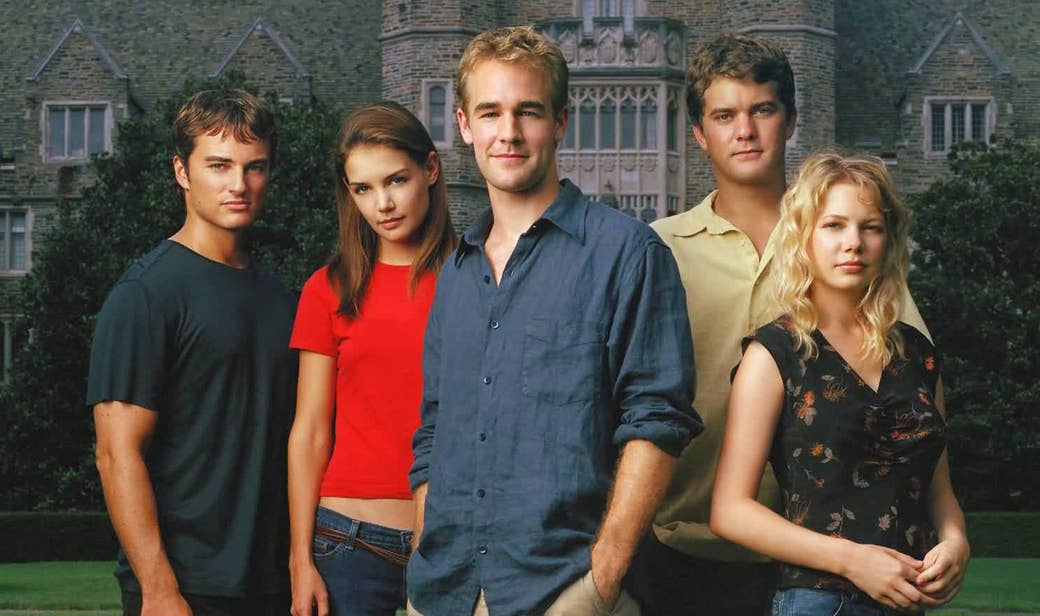 AUSTIN, Texas — In 2003, after six seasons of back-and-forth, Joey Potter (Katie Holmes) finally chose Pacey Witter (Josh Jackson) over her longtime neighbor and best friend Dawson Leery (James Van Der Beek) in the Dawson's Creek two-part series finale, titled "All Good Things..." and "...Must Come to An End."
But at the ATX Television Festival's Dawson's Creek Writers Room Reunion panel on Saturday, June 6, it was revealed that was not the initial plan.
"Originally, when Kevin [Williamson] and I started talking, it was pretty clear to both of us it would probably be she and Dawson," executive producer Paul Stupin said. "So, the first half of that two-hour [finale], Kevin wrote with the understanding and the awareness that it was going to be, ultimately, those two people who ended up together on our show. But halfway through, Kevin calls me and says, 'You know what? I changed my mind.'"
"I will tell you, it was hard. When I said, 'Yes, I'm gonna do it,' Dawson was the obvious answer," said Williamson, who co-wrote the finale with Maggie Friedman. "And then the more I thought about it and the more I was into writing the first hour ... I just kept going, I don't know. This isn't what the show set up to be. Maybe that's where it started, but it evolved and the show has turned into something else.'"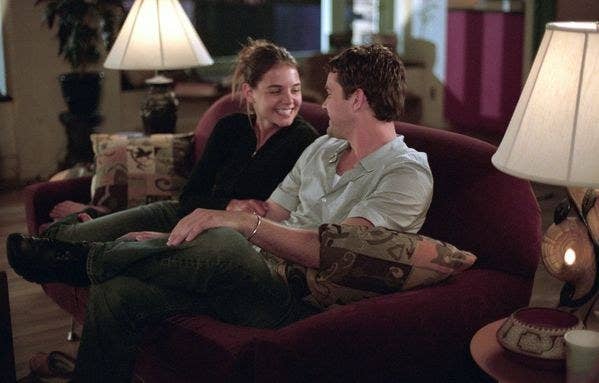 Williamson continued, "I always wanted the show to sort of be surprising and I also wanted it to be honest and young and I also wanted to say something about soul mates. And what I believe soul mates can be… You know, we find our soul mates in our best friends, we find our soul mates in our partners… It's not always romantic… In some ways, Pacey and Joey are soul mates, I think Dawson and Joey are soul mates, I think Pacey and Dawson are soul mates. It's a triangle. That's the show."
While Williamson has never regretted having Joey end up with Pacey, he did add, "My mother hated me. She took it to her grave, hating me for that choice."
Another oft-discussed moment from the finale was the death of Jen Lindley (Michelle Williams) — but according to Williamson, her passing was the direct pay-off of six years of storytelling.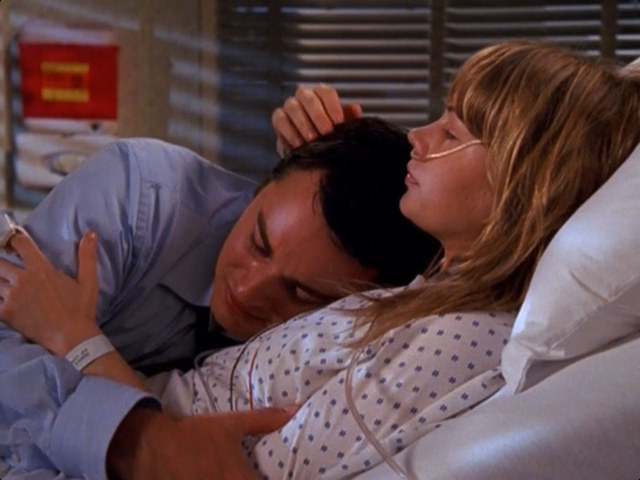 "I wanted them to really, truly come of age and that's why I made the decision also that we should kill Jen," he said. "Here's why: Because they had dealt with, in 127 episodes, every issue under the sun: the death of a parent, all of these things, but they hadn't dealt with the death of someone in their circle… And that's one way of coming of age, and this was a coming of age story. So, what would it be like in a world where they lost when of their own? And I wanted to deal with that, I wanted to see what that would look like… When you realize life is so precious, you start to truly make decisions. You start thinking realistically and that is what it forced [Joey] to do: make a decision."