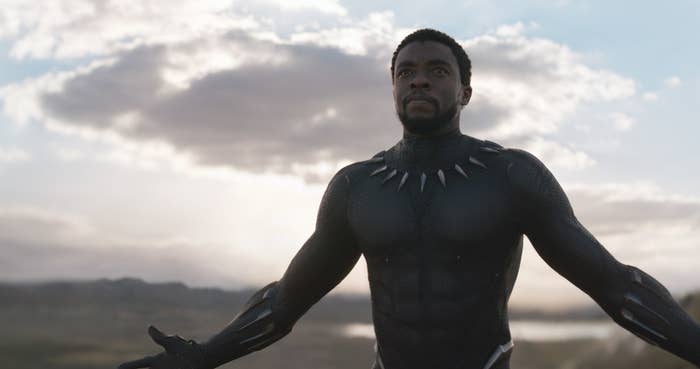 As excited as he is to see Black Panther, the film's costar Sterling K. Brown is even more elated that his sons will get to see a black superhero on the big screen because when he was a child, that concept was inconceivable.
"I get a chance to take my little boys to go see Black Panther, which is…that's magical," Brown told BuzzFeed News while promoting his new movie Marshall, which — like Black Panther — stars Chadwick Boseman in the titular role. "It's something that I could not have conceived of necessarily when I was a child. I conceived of Christopher Reeve and Michael Keaton — and I loved them and I enjoyed them, but to see somebody who looks like me and my son gets a chance to see them…that's dope."
While Brown said he hopes the film's crossover appeal will result in young white kids dressed as Black Panther for Halloween, Boseman said he's already seen how widespread the character's popularity is.
"I've seen little white kids dressed up as T'Challa," he told BuzzFeed News. "I've seen pictures and I've seen it in person. You know, I've seen, like, family members' kids, friends' kids. They show up on Halloween and they're the Panther and they understand that I'm the Panther, and they want to show me. People call me and say, 'We wanted to buy him Spider-Man, but he kept saying Black Panther.'"
Watch Boseman explain why those young fans have made the appearance of his Black Panther toys even more important.
CORRECTION
A previous version of this story misspelled T'Challa.