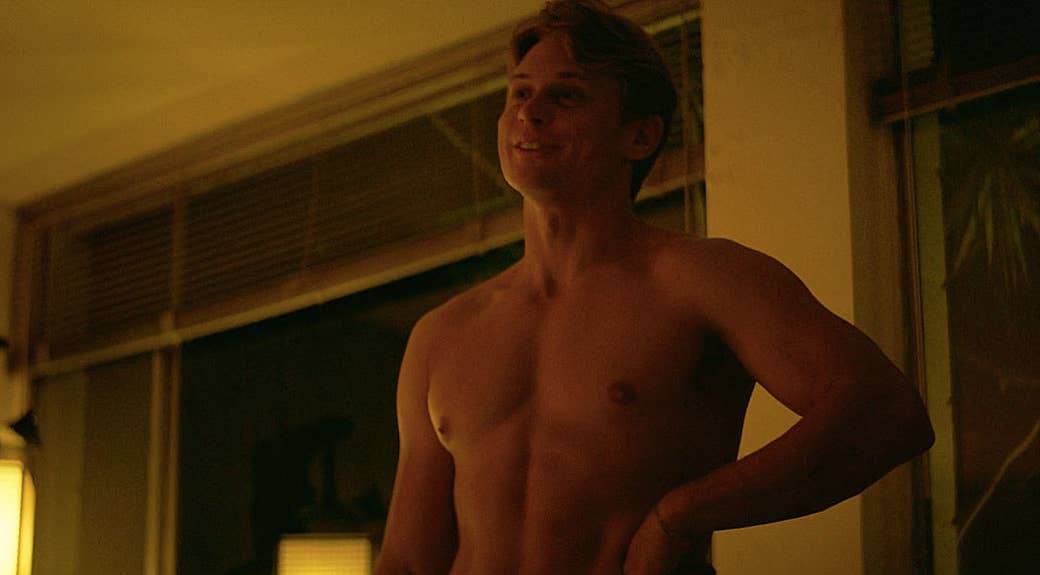 "Last night so many people were like, 'You're such a good douchebag!'" actor Billy Magnussen told BuzzFeed News the morning after the premiere of his new film, Ingrid Goes West. When the movie made its award-winning debut at the Sundance Film Festival seven months ago, he got similar feedback. "Someone was like, 'You play a cunt really well!'"
It's not the first time Magnussen has received feedback in the "I love to hate you" variety. He got his start playing Casey Hughes — the beloved "bad boy womanizer," as Magnussen put it — on As the World Turns; he recently made the notorious himbo, Kato Kaelin, a fan favorite on FX's American Crime Story: The People v. OJ Simpson; and he hilariously and arrogantly sang about the "Agony" of privilege in a standout scene in Disney's Into the Woods.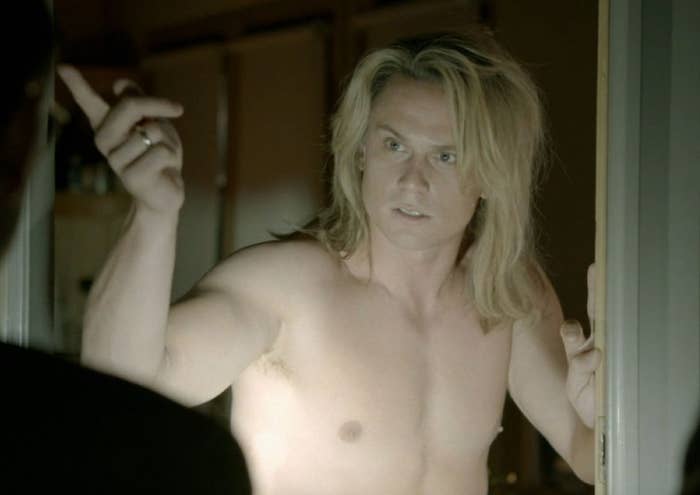 "People see me and they stereotype me in a certain way. Like a pretty, dumb boy; a piece of ass," Magnussen said over lunch at the Beverly Hilton, reluctantly owning up to the reality of being an attractive white male actor in his early thirties trying to make a name for himself in Hollywood. While his perfectly tousled blonde hair, strong jawline, and seemingly always-visible six-pack make him resemble every jock you hated in high school, Magnussen seems almost embarrassed when any of those physical attributes are explicitly brought up. He would rather talk about philosophy, art, or the shock of finding himself at a table read for Into the Woods alongside the likes of Meryl Streep, Christine Baranski, Tracey Ullman, Emily Blunt, and Anna Kendrick. "I'm like, what the fuck am I doing here?" he remembered. "I've been so fucking lucky, man. I'm aware of that."
Looking the way he does while lacking an omnipresent ego is what has made audiences find Magnussen so appealing. It also works at restaurants. During lunch, when he passed on an order of bread, the waitress said, with a wink and zero hesitation, "Mmm, that's why you're looking so good."
But things have slowly started to change for Magnussen since his Tony-nominated performance in 2012's Vanya and Sonia and Masha and Spike as Spike, Masha's (Sigourney Weaver) dim-witted — and unfaithful — boy toy who spends most of the play in short-shorts. "The recognition from the Broadway play I did really put me out there a little more," he said. "After the Tony nomination I was taken a little more seriously."
His turn as Spike was followed by a string of similar gigs that have had Magnussen on the arms of strong women; he cozied up to Jane Krakowski in Unbreakable Kimmy Schmidt and Kate McKinnon in Friends From College, and will do the same with Sharon Horgan in the upcoming movie Game Night. So, Magnussen recognized, "I'm not at a point where I can pick a job, but I can choose what I audition for and what I chase."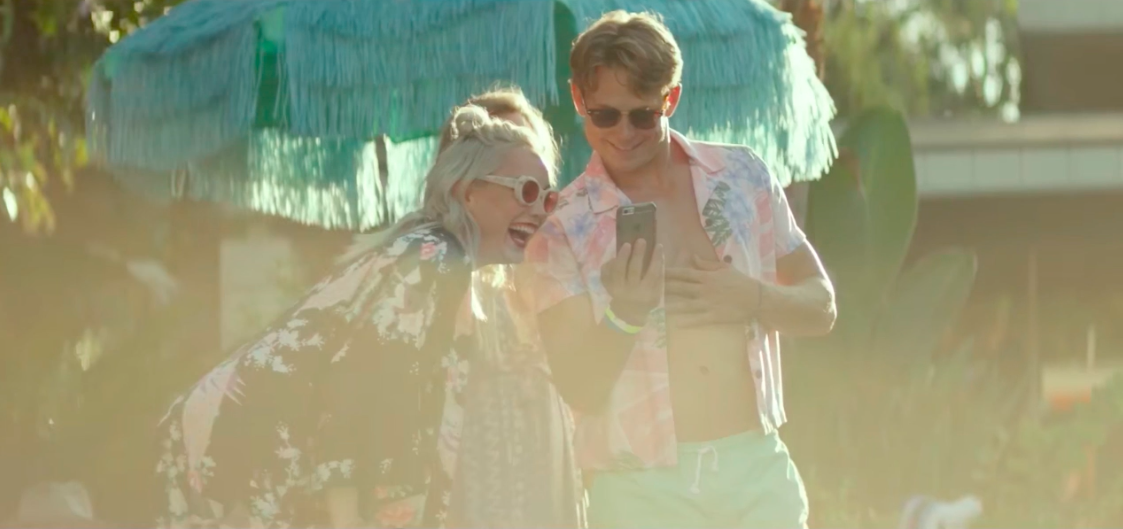 Ingrid Goes West was one of those projects Magnussen felt the urge to go after. Yes, there are elements of his character, Nicky, that play into what's repeatedly been asked of him before — no shirt, check; douchebag, check. Nicky is the brother of Taylor (Elizabeth Olsen), a woman with a gorgeous Instagram profile who the unhinged Ingrid (Aubrey Plaza) becomes obsessed with and befriends. Nicky is immediately wary of Ingrid and his suspicions are confirmed in the film's most tense scene, in which a shirtless Nicky plows through a pile of cocaine while blackmailing Ingrid with the contents of her iPhone.
Magnussen said what he connected with in Ingrid Goes West was the message behind Matt Spicer and David Branson Smith's screenplay. He relished the opportunity to hold a selfie-turned iPhone up to society's social media habits. "Social media is a beautiful tool to actually get information across vast distances, but there's also a dark side to it," Magnussen said. "Politicians get elected by saying shit on Twitter that is fake and false and bullshit. … It's a scary platform that can cause chaos. Orson Welles did War of the Worlds a long time ago over the radio and Twitter is almost like that now weirdly, where people hear these false narratives and believe them. That's the society we live in now. There is a scary world out there. I think Matt and Dave really put it together beautifully."
Much like his Tony-nominated role in Vanya and Sonia and Masha and Spike, Magnussen's performance in Ingrid Goes West has the potential to elevate him out of the douchey arm-candy repertoire. But if it doesn't, Magnussen will be equally content. "I'll be in space and do the same thing: Space boy toy!" he suggested with genuine glee. "I think you should set a goal and desire to go in a certain direction, but life isn't that way, man. … The better thing is just to experience this career the way it comes to me and enjoy it." ●