Fox Cancels "American Idol"
Season 15, which will air in 2016, will be the last for Fox's once-mighty reality competition series.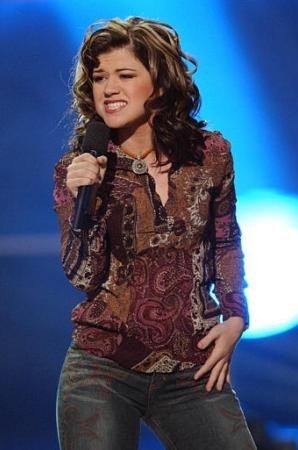 American Idol, one of the most popular reality shows of all time, will come to an end in 2016, Fox announced today.
"It was not an easy decision," Gary Newman, chairman and CEO of the Fox Television Group, said during a conference call with reporters. "Idol has been such a vital part of Fox for its run. We spent a lot of time talking to producers about its future and we all arrived to the conclusion it was time to bring the show to an end. But we wanted to to it in a celebratory way."
The 15th and final season — which Newman described as "a true season-long celebration" — will feature Jennifer Lopez, Keith Urban, and Harry Connick Jr. as judges. Ryan Seacrest, who's been hosting since Season 1 (when he shared the position with Brian Dunkleman), will once again serve as host.
The announcement doesn't come as much of a shock considering ratings for the show — which now, in its 14th season, only airs once a week — have been in steep decline for quite some time.
The Season 13 finale drew 10.1 million viewers; nothing to sneeze at, but when compared with the 38 million who tuned in for the Season 2 finale in 2003, it's a pretty bleak picture.
The show's initial popularity led to a slew of similar programs — like  CBS's Rock Star, NBC's The Voice, ABC's Rising Star, Fox's The X Factor, and USA's Nashville Star — that oversaturated the marketplace. The rise of the internet also made Idol increasingly unnecessary as people like Justin Bieber rose to the top after being discovered on YouTube.
Additionally, the ever-rotating roster of judges (Ellen DeGeneres, Jennifer Lopez, Steven Tyler, Mariah Carey, Nicki Minaj, Keith Urban, and Harry Connick Jr. have all held seats on the panel over the last five years) might have initially brought in viewers — like those curious to see how Carey and Minaj would interact in 2013 — but no permutation could replicate the magic held by the original dais, comprised of Simon Cowell, Paula Abdul, and Randy Jackson, from the show's launch in 2002 until 2009, when Abdul left. Cowell followed in 2010 and Jackson stepped down as a judge in 2013.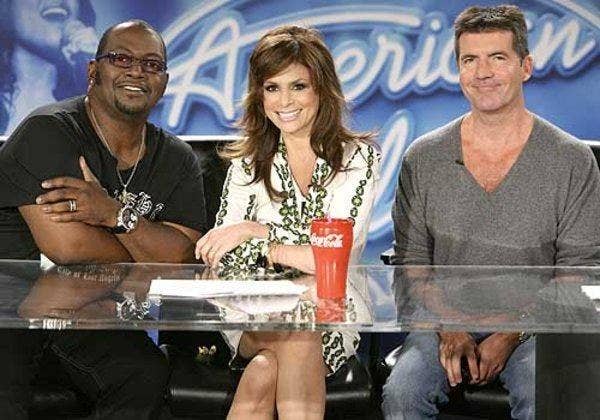 In its heyday, American Idol was an institution, galvanizing the country into voting (and voting and voting) for their favorite singer, some of whom went on to have incredibly successful careers. Inaugural winner Kelly Clarkson just released her seventh album, which debuted at No. 1 on the Billboard 200 album chart; Season 3 contestant Jennifer Hudson won an Oscar for Best Supporting Actress in 2007; Season 4 winner Carrie Underwood has taken home seven Grammys; Season 5 contestant Chris Daughtry had the fastest selling debut rock album in Soundscan history; Season 5 runner-up Katharine McPhee starred on NBC's Smash and can currently be seen on CBS's Scorpion; and Season 8 runner-up Adam Lambert saw his sophomore album, Trespassing, debut at No. 1 on the Billboard 200 album chart.
While Idol alumni have become forces in music, film, and television, it's been a long time since the show has truly launched a megastar.
Still, in its 15-year run, Idol gave us Kelly Clarkson and Ruuuuuuben Studdard, it made us fear the Group Round of Hollywood Week, it showcased Fantasia Barrino's "Summertime" and Carrie Underwood's "Alone," it had the world screaming "Soul Patrol," it staged Kris Allen's remix of Kanye West's "Heartless," it saw J.Lo getting her groove on to Haley Reinhart, and — of course — it allowed Mariah Carey to drop that perfectly Mariah glitter bomb.
Simply put, American Idol changed television, it changed America, and it changed the lives of every single person who ever stepped on that stage. Well, except maybe Dunkleman.