Get ready to run amok, because the Disney Channel is officially working on a new Hocus Pocus movie!
BuzzFeed News has confirmed that Scarlett Lacey (The Royals) and executive producer David Kirschner, a producer on the original movie, are in the early stages of developing a Disney Channel original film that is described as a "new incarnation" of the autumnal essential.

Originally released in 1993, Hocus Pocus has taken on a life of its own in recent years.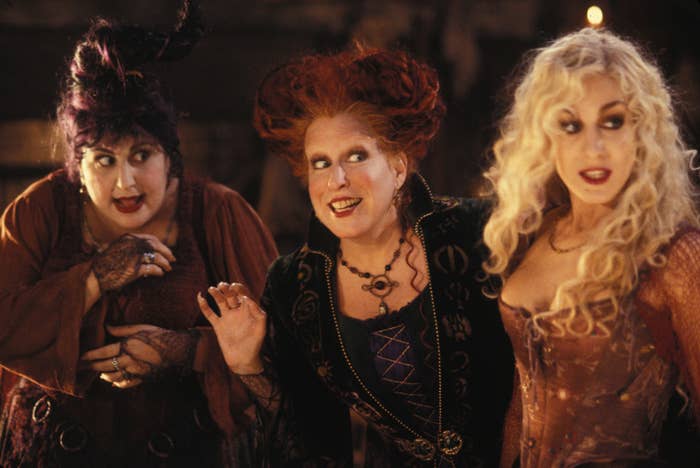 Freeform routinely runs the movie for 24 hours straight over Halloween, the Sanderson sisters have become a go-to group costume, and an unauthorized musical adaptation of the film was recently performed in Los Angeles.

After noting the newfound fan fervor, Bette Midler began championing a sequel in 2014.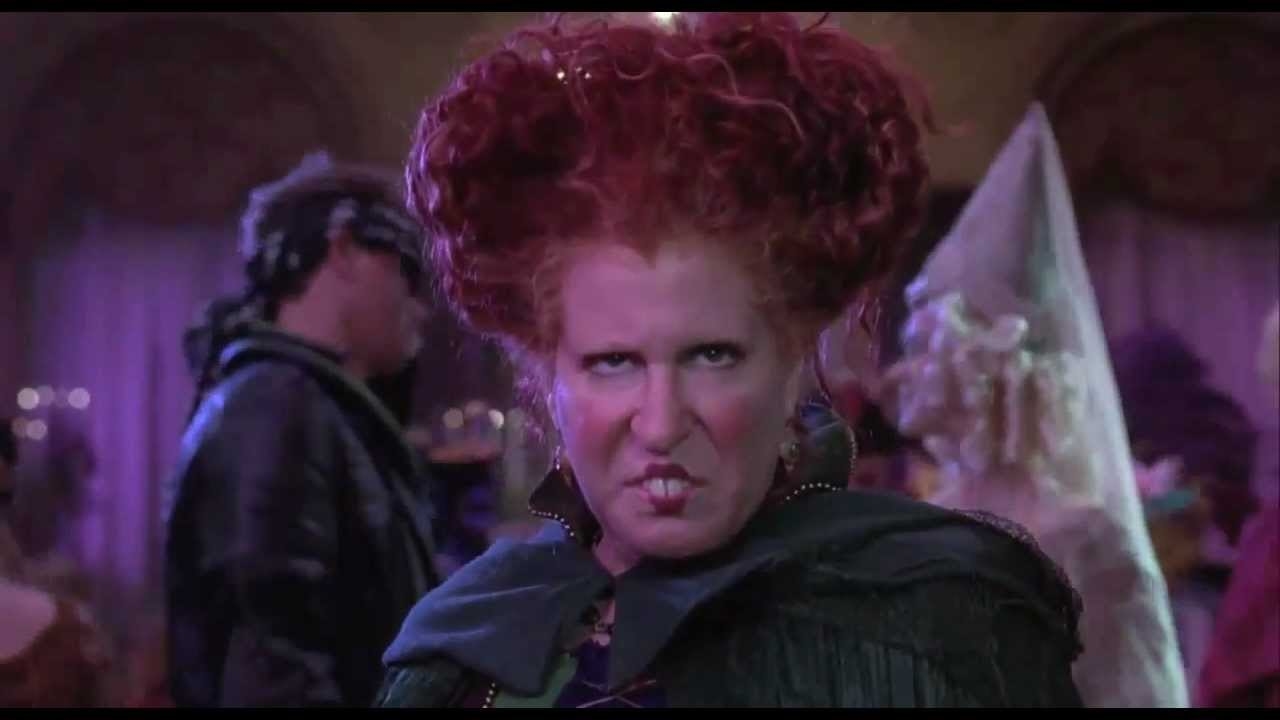 During a Reddit AMA that year, she wrote, "Inundate the Disney company because I have canvassed the girls and they are willing to do it, but we have no say in it, so if you want a HOCUS POCUS 2, ask the Walt Disney company. You have been SO adorable. This has been most enlightening. SISTAHS!"

Following her lead, Kathy Najimi and Sarah Jessica Parker both told BuzzFeed News they would absolutely return for a sequel.
"The outpouring of love from Hocus-ites has been astounding. The creativity of their Sanderson sisters costumes, posters, artwork, t-shirts, statues, TV stills, photos, compliments and line quotes have blown up social media and I want them to know ... We see and appreciate it all. When a film is being shot, you never quite know the impact.. If it'll be a hit or a miss, and..with this one ... we hear y'all loud and clear," Najimi wrote in an email to BuzzFeed News at the time.

Of course, there are still many unknowns about the next Hocus Pocus movie.
Like, will the original trio be involved and when it will come out? Obviously, it will be released Halloween-adjacent, but what year? However, given the level of enthusiasm fans have shown for the original, odds are in their favor for the perfect follow-up film.