Former Secretary of State Madeleine Albright came into BuzzFeed News' offices on Friday to talk about the ongoing refugee crisis alongside International Rescue Committee CEO David Miliband.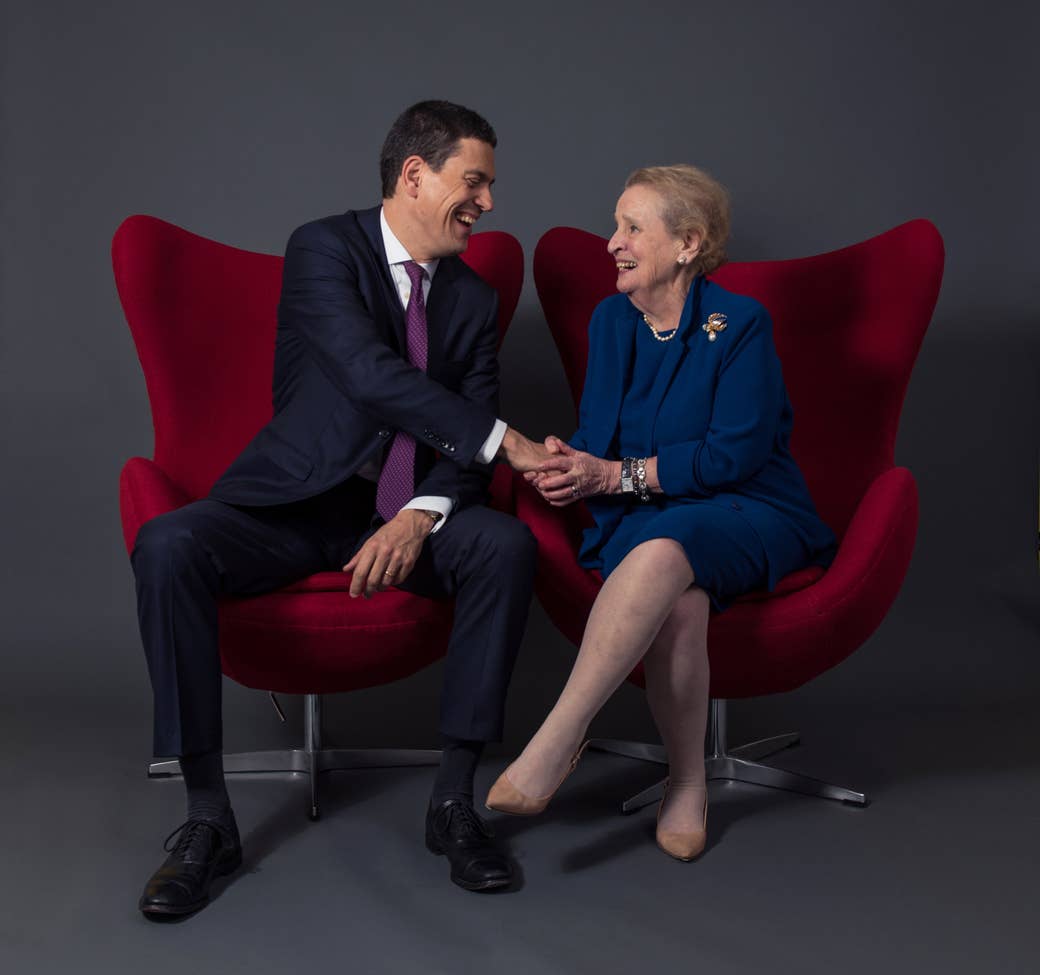 While they were here, though, we definitely made sure to ask them some ~important~ questions and to write down the first thing that popped into their heads. Miliband went second.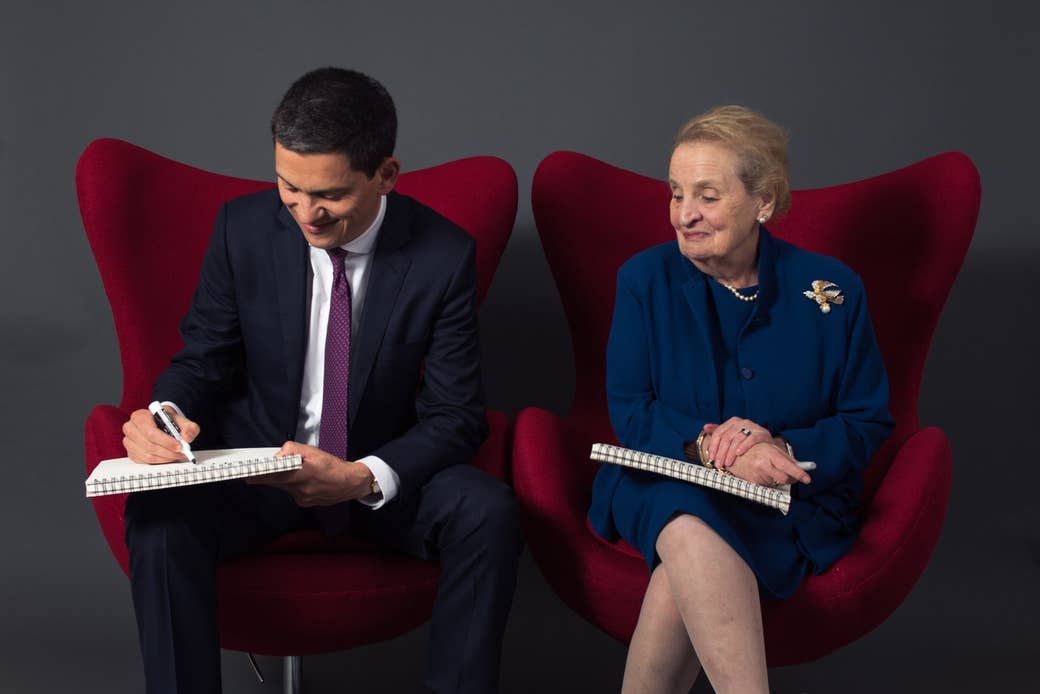 "What's the first thing that comes to mind when you hear...?"
"Refugees."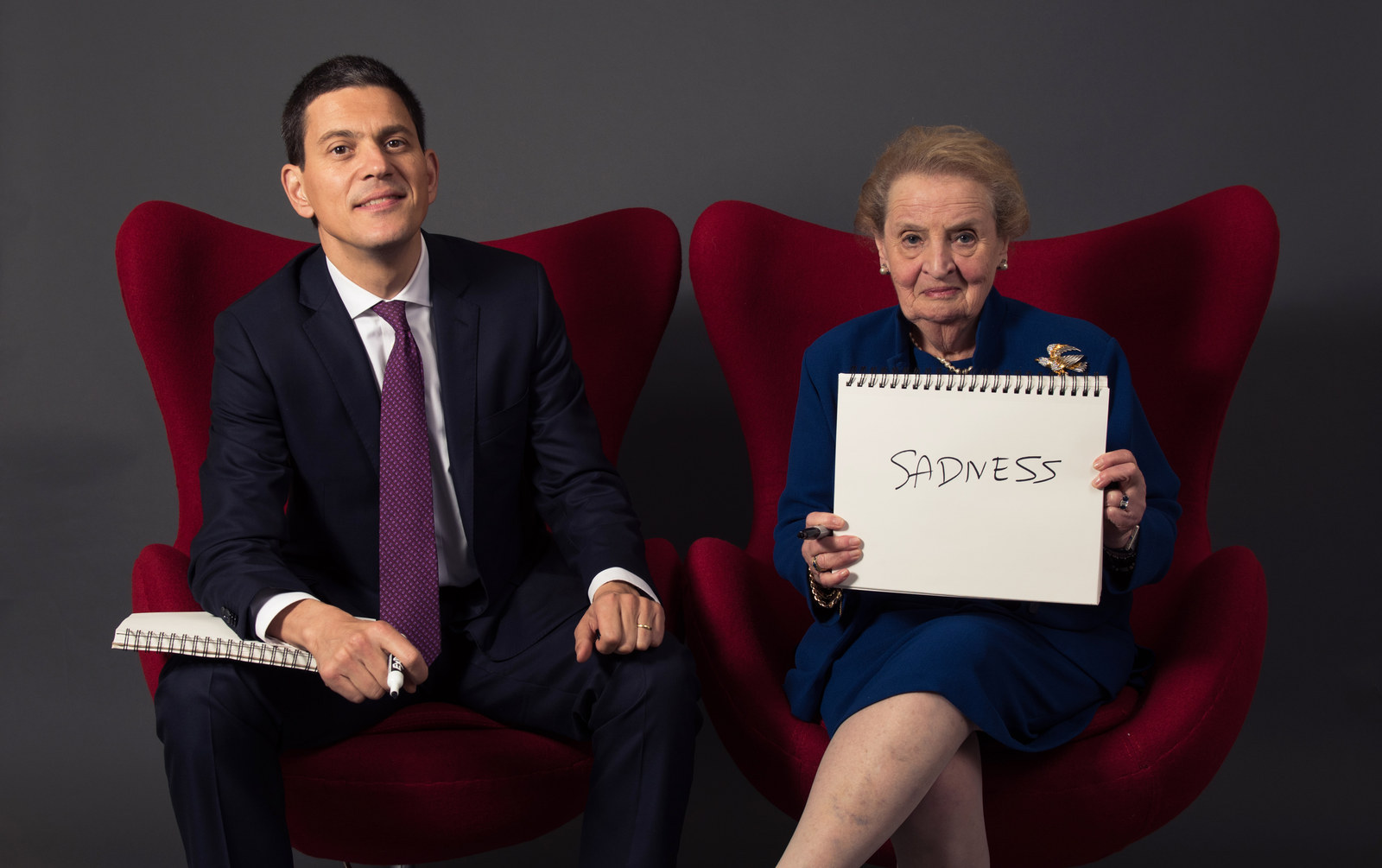 "Hillary."
"Washington, D.C."
"Donald."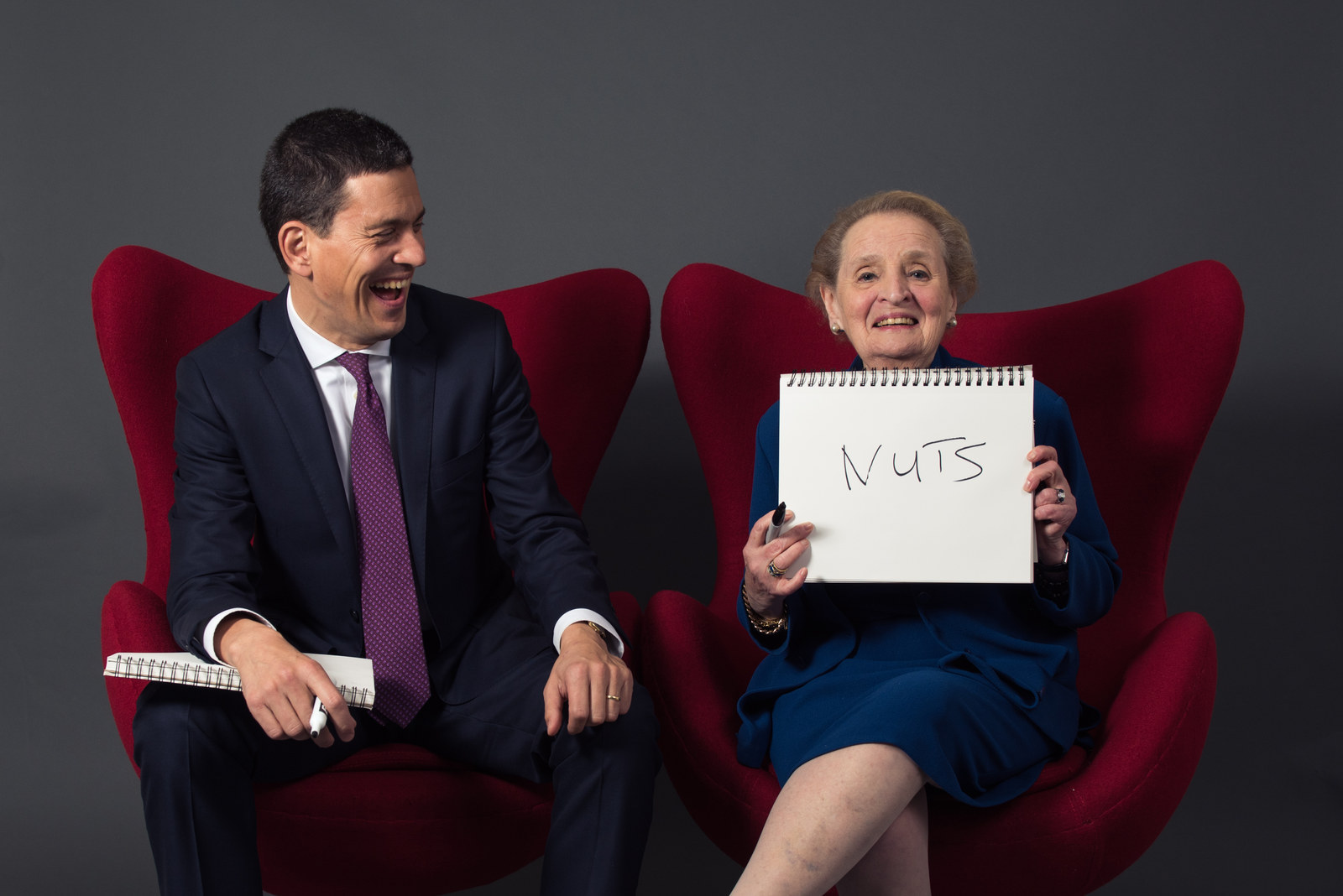 "Putin."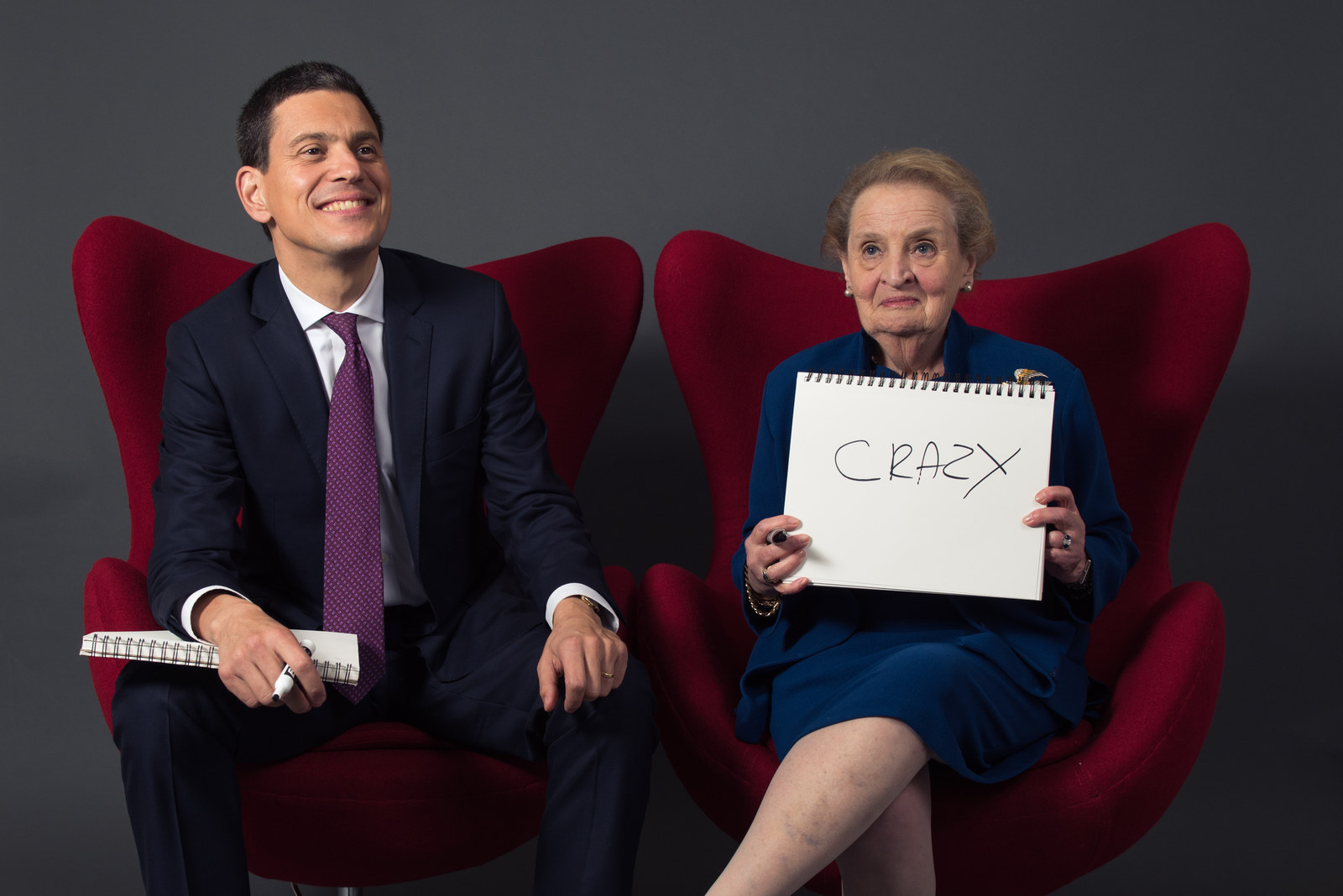 "Feminism."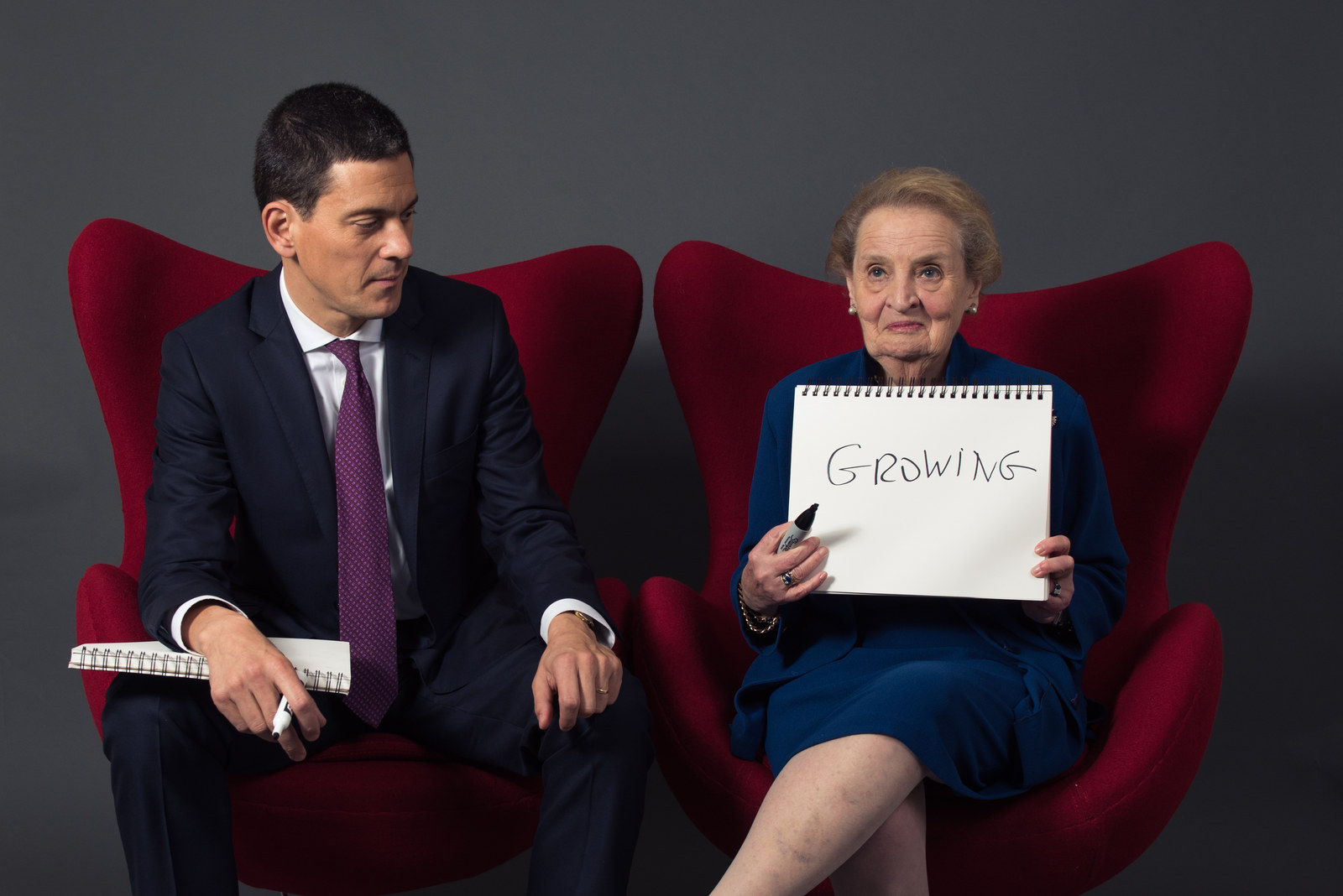 "Guacamole."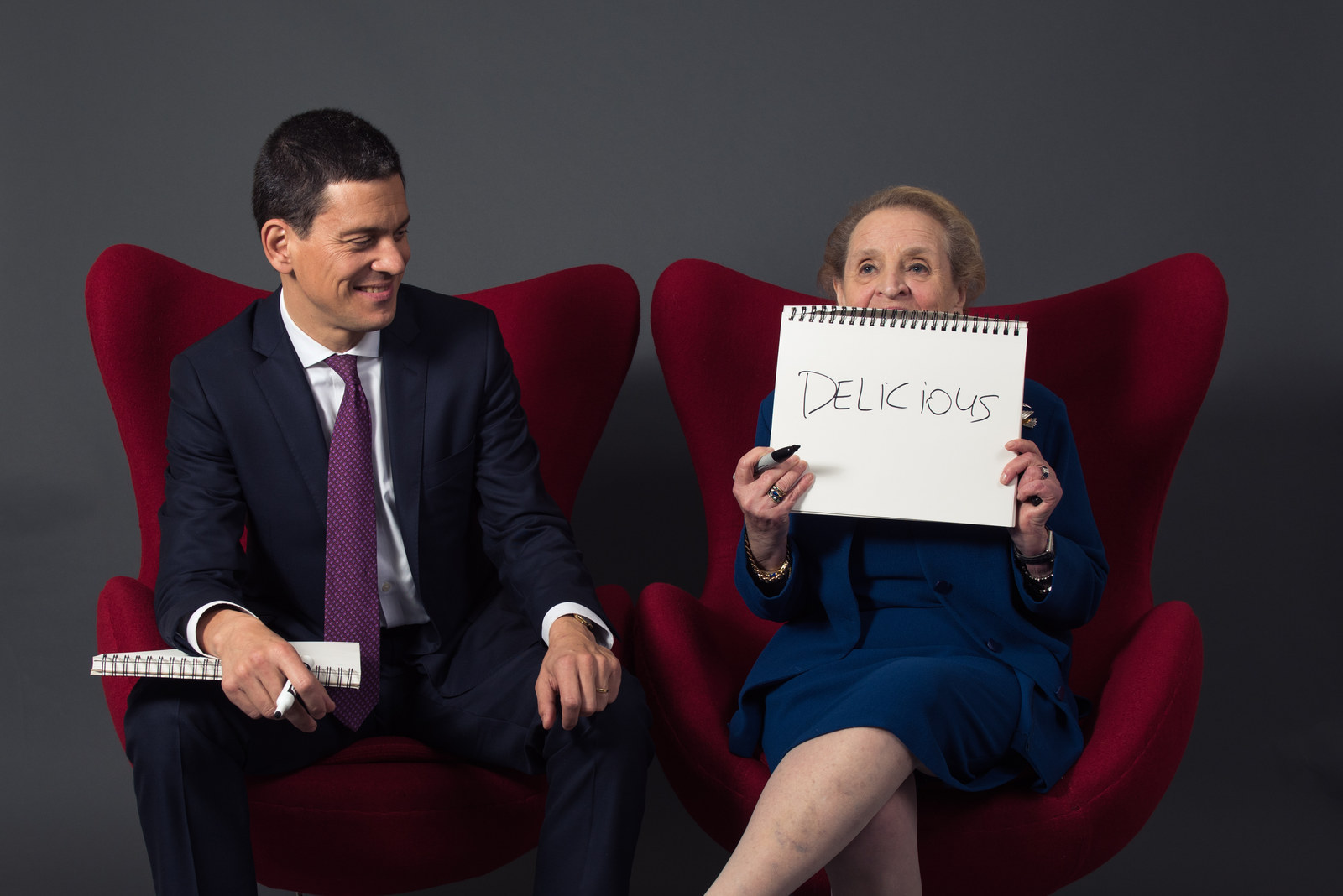 "Dogs in sweaters."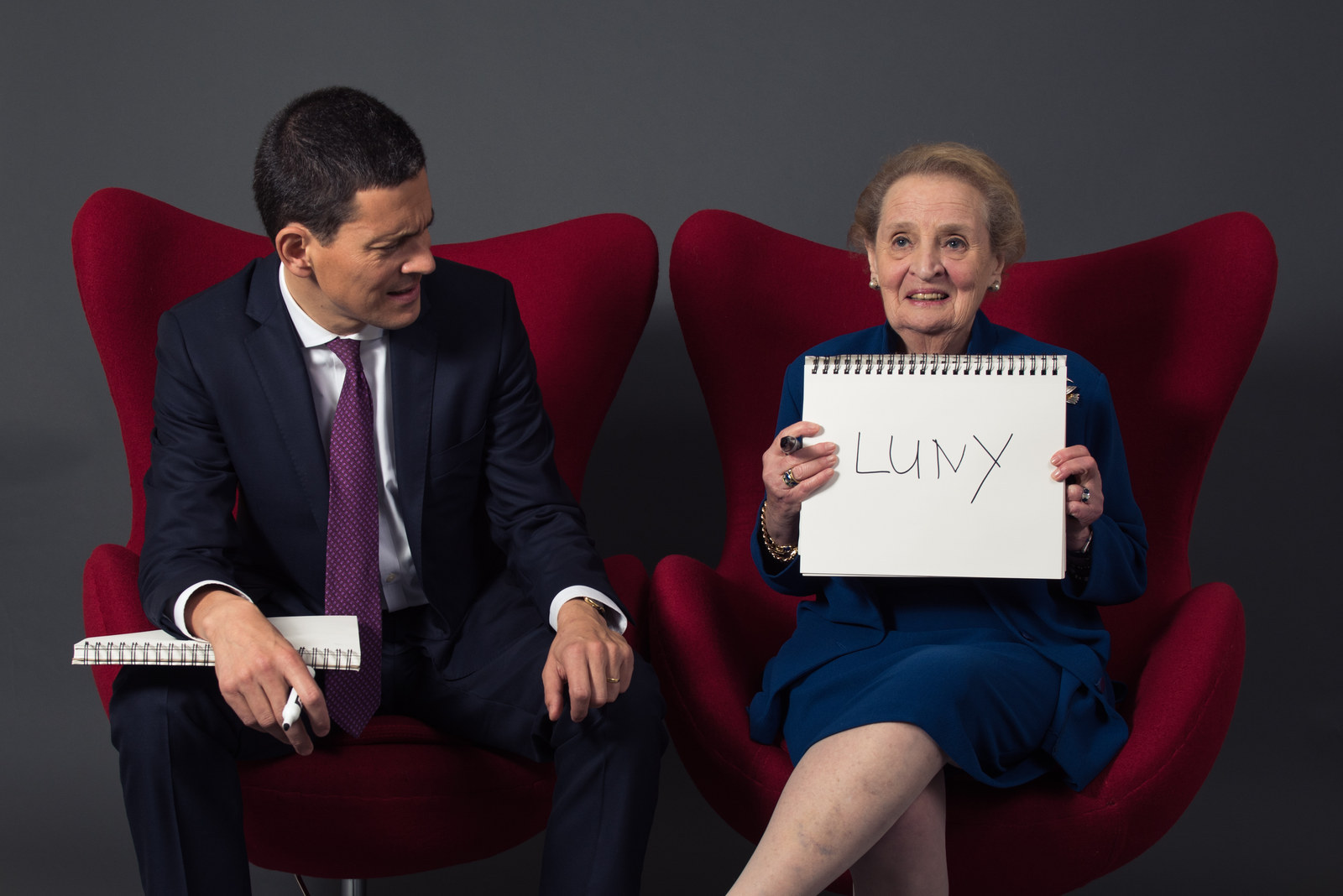 And now for the ~lightning round~
"Cake or pie?"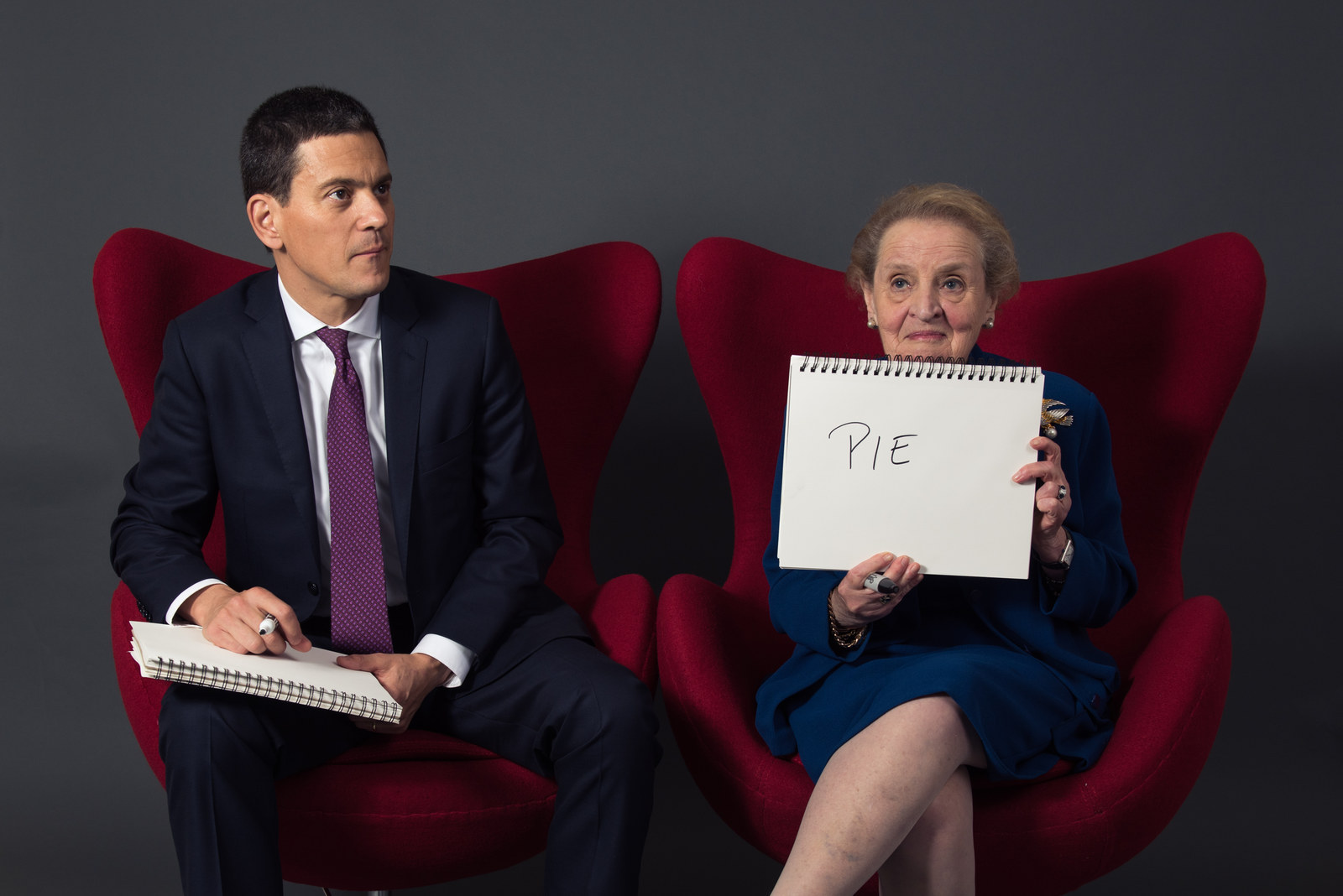 "Katy Perry or Taylor Swift?"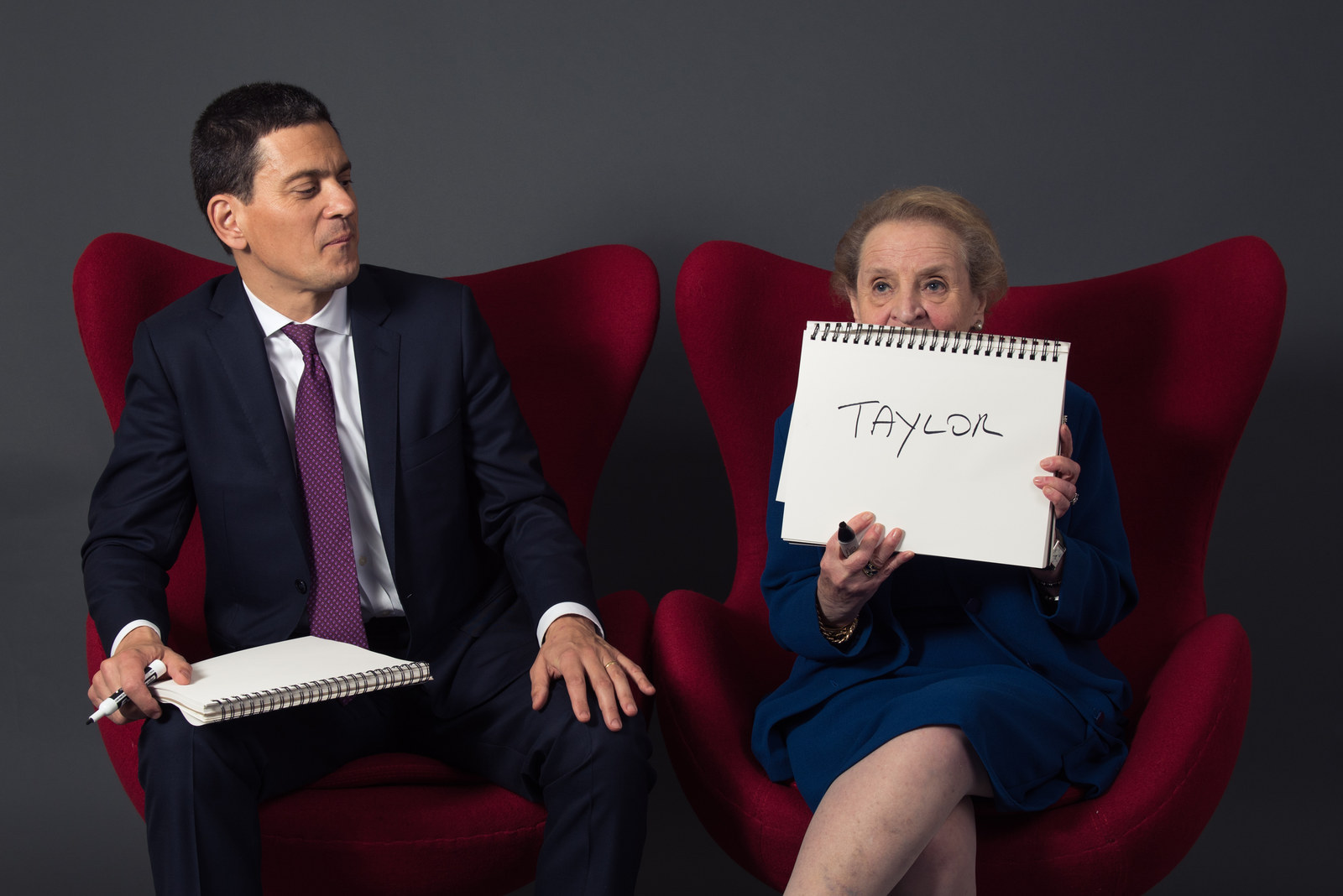 "What's one place you really want to go but haven't been able to yet?"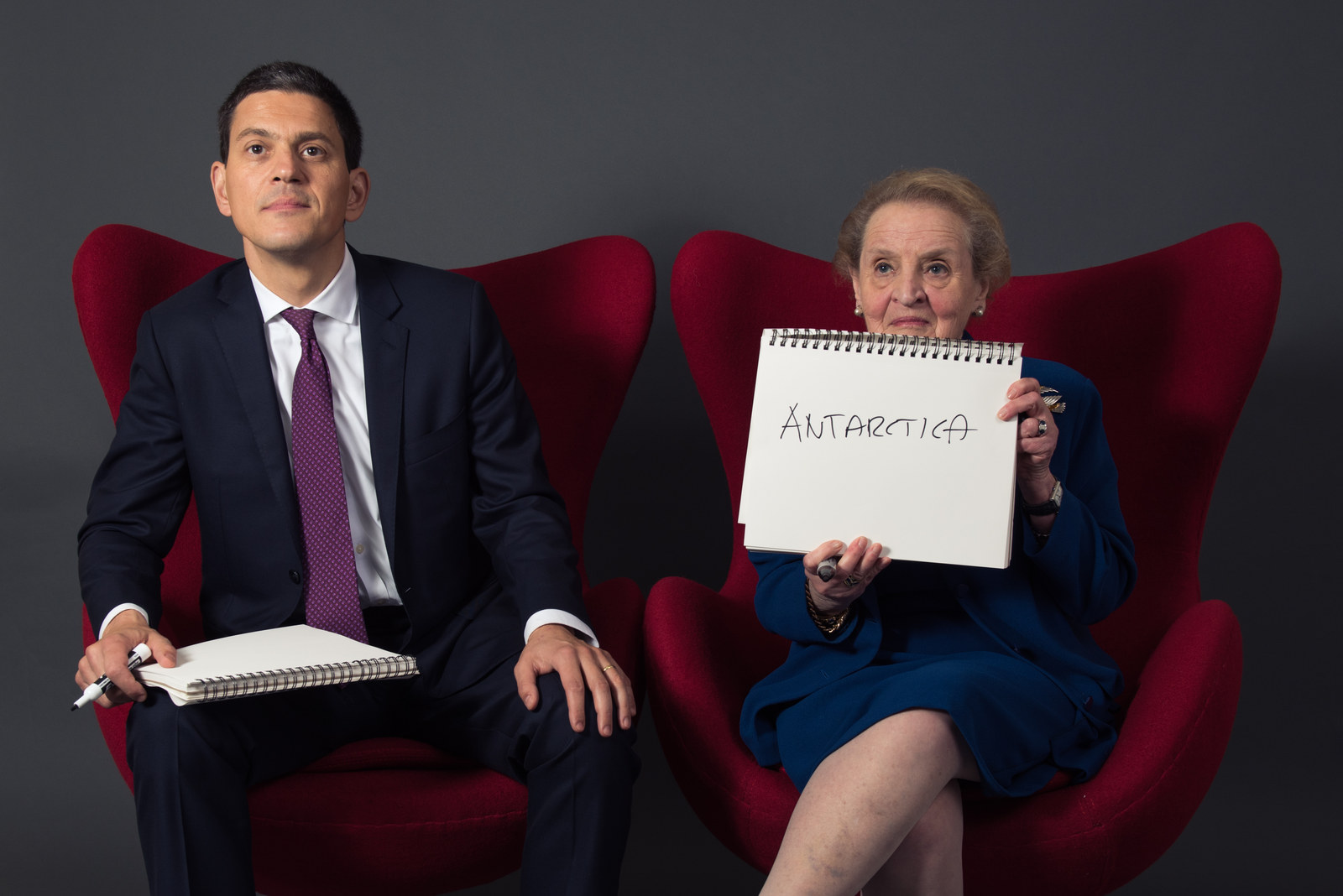 "If you could guest star on any show currently on the air, what would it be?"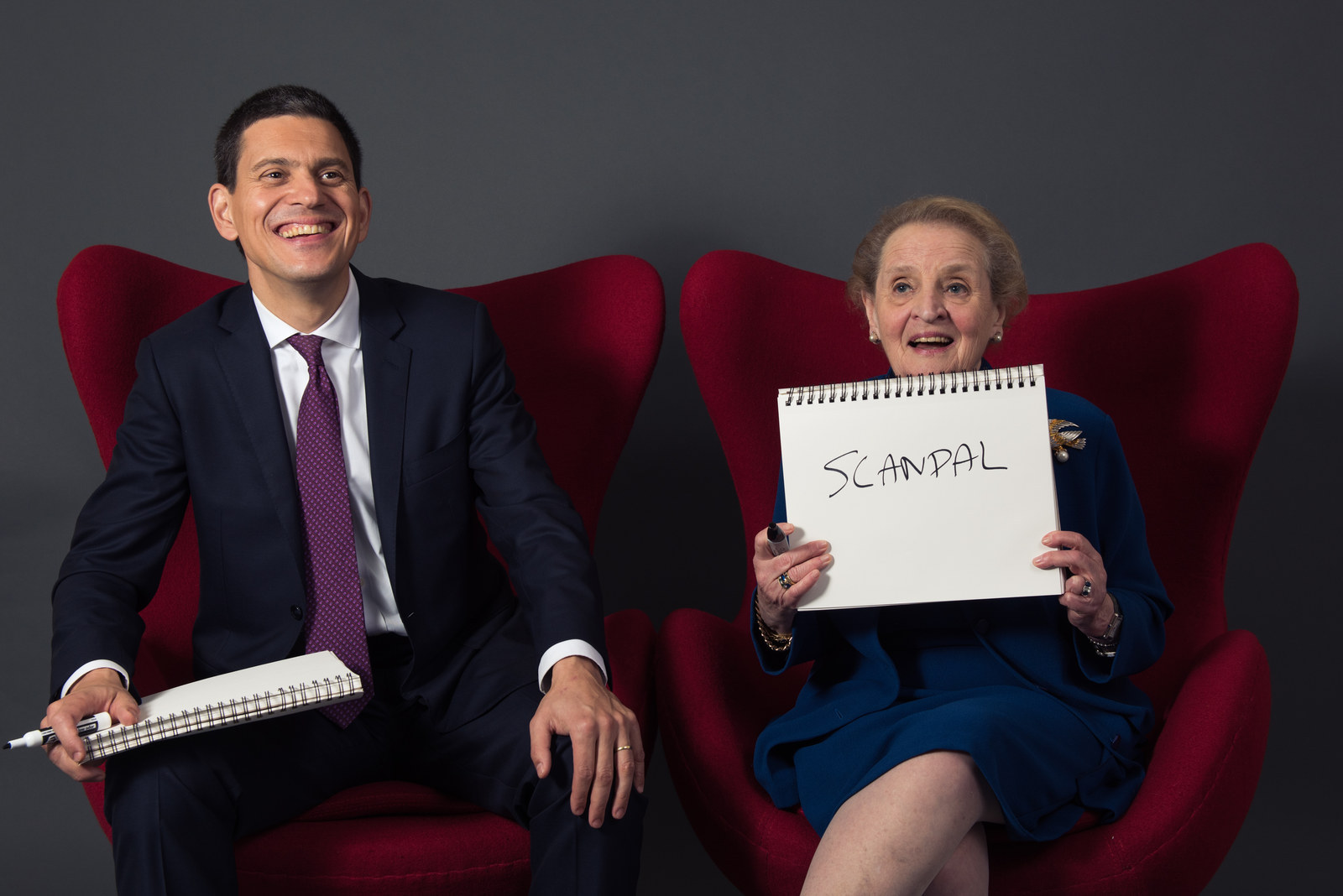 "If you could be in the Cabinet of any presidential administration, which would it be?"
"Either one," Albright made clear.