David Miliband's Thoughts On 14 Random Things
The head of the International Rescue Committee and former British politician also answered important questions about David Cameron, Assad, and One Direction.
International Rescue Committee CEO David Miliband came into BuzzFeed News' offices on Friday to talk about the ongoing refugee crisis alongside former U.S. Secretary of State Madeleine Albright.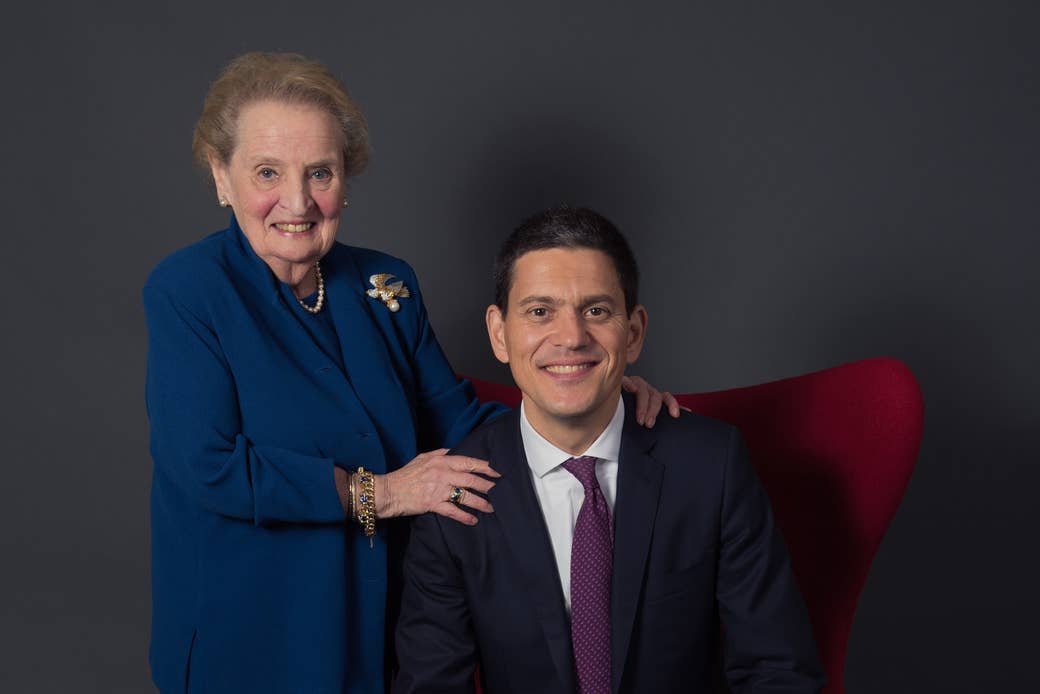 While they were here, though, we definitely made sure to ask them some ~important~ questions and to write down the first thing that popped into their heads. Secretary Albright went first.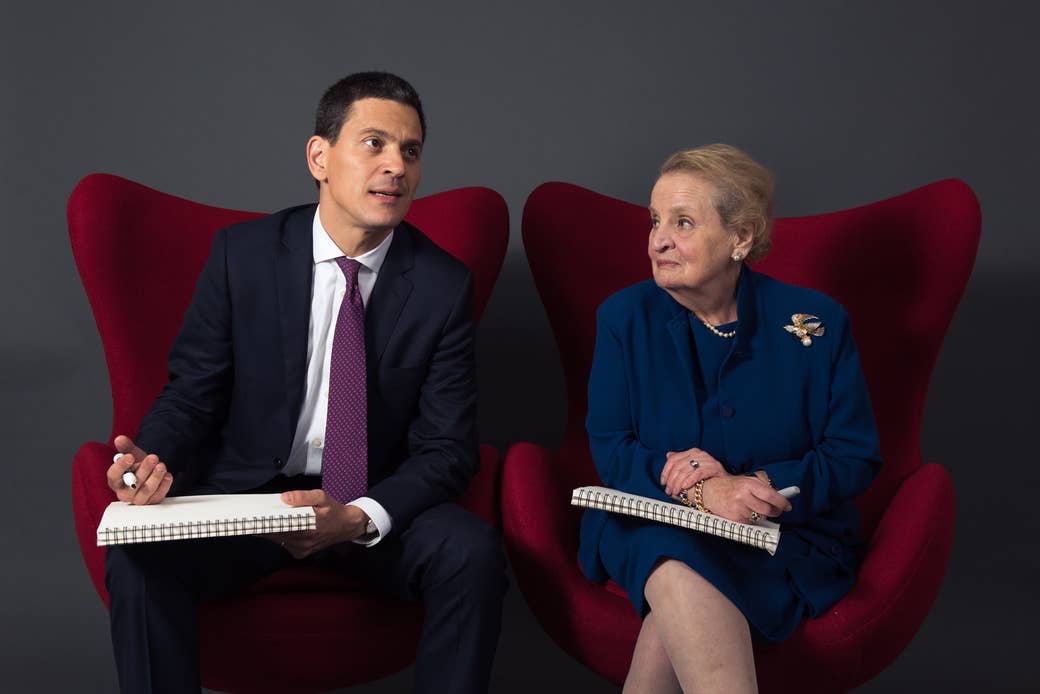 "What's the first thing that comes to mind when you hear...?"
"Refugees."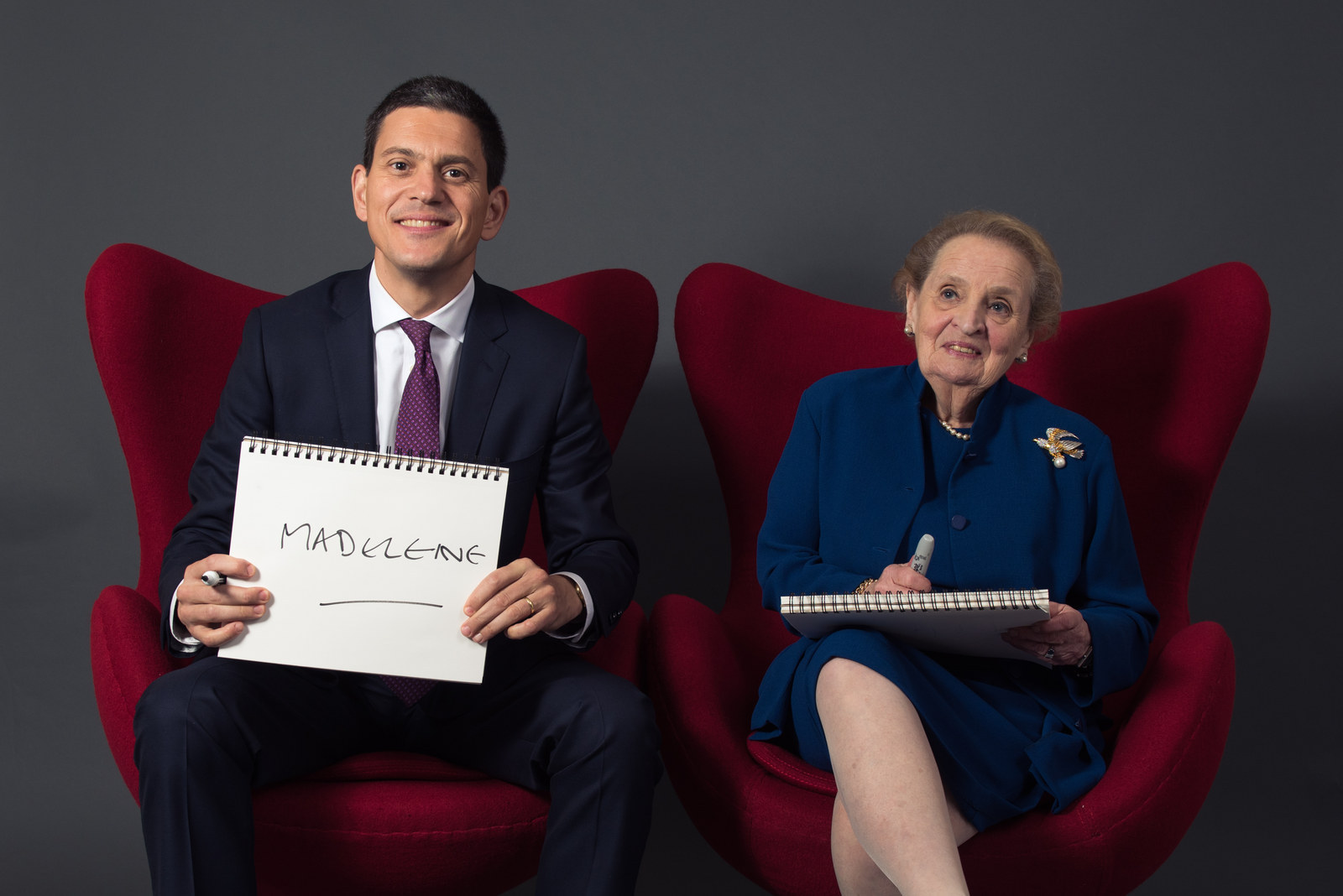 "David Beckham."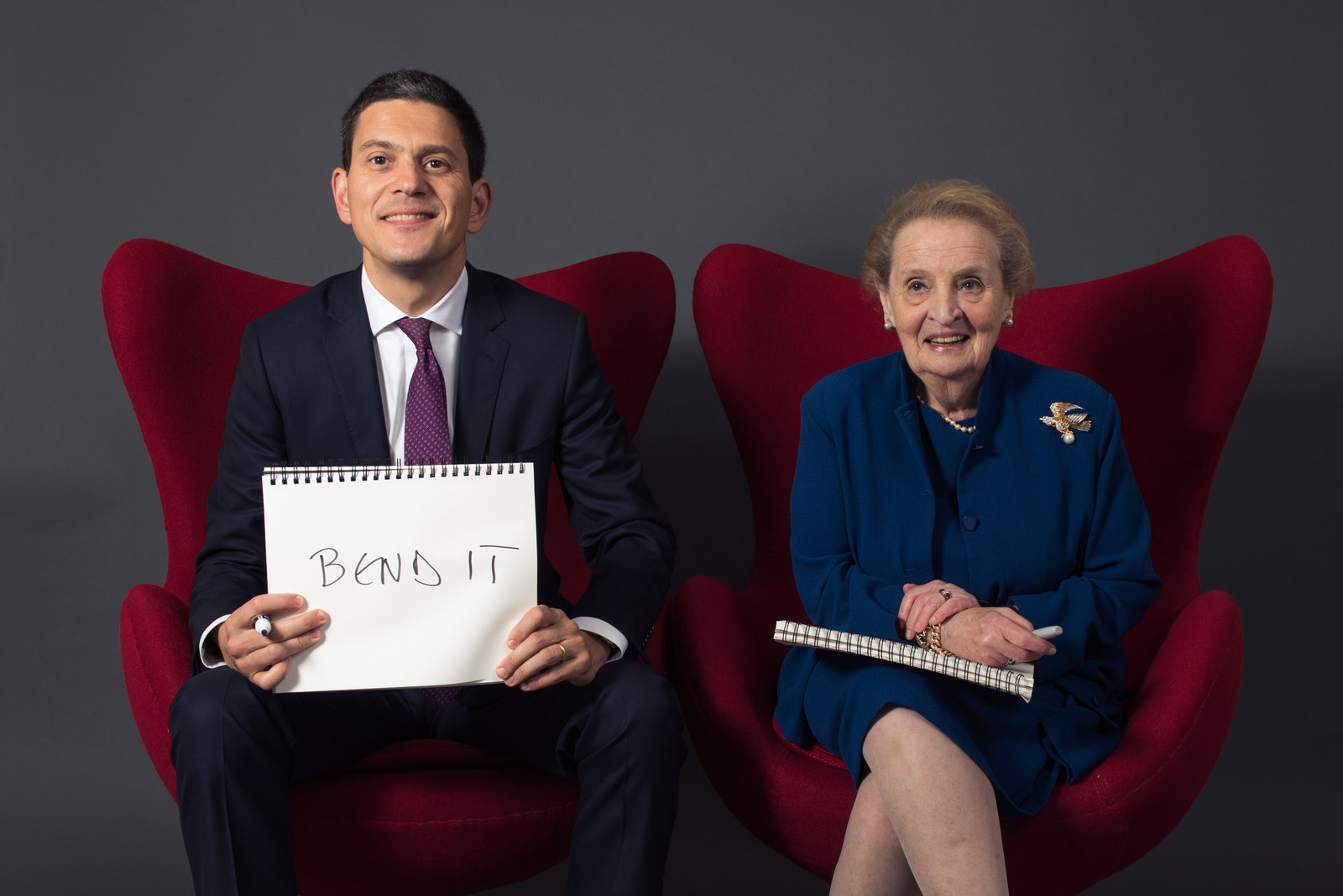 "Manchester United."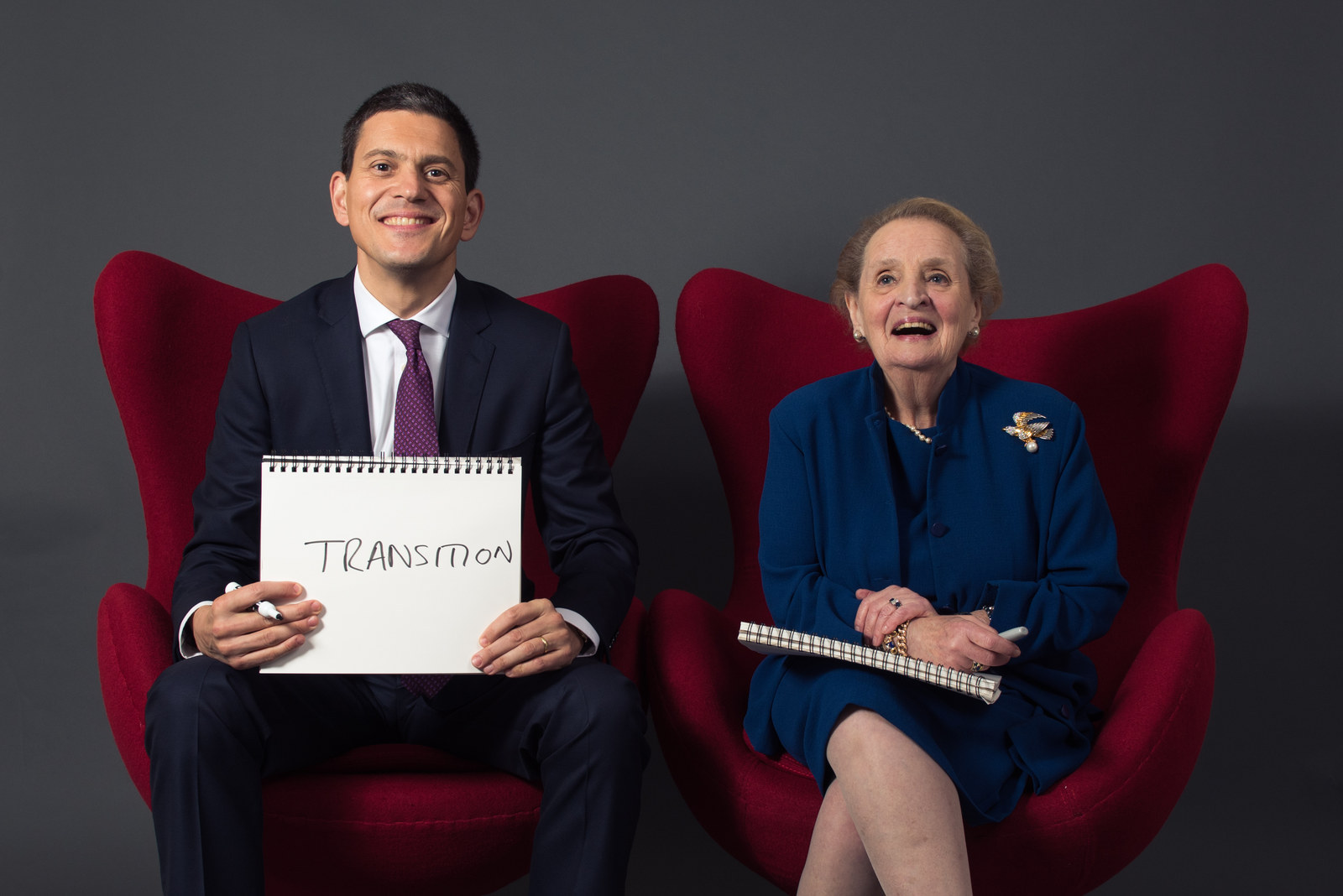 "David Cameron."
"Jeremy."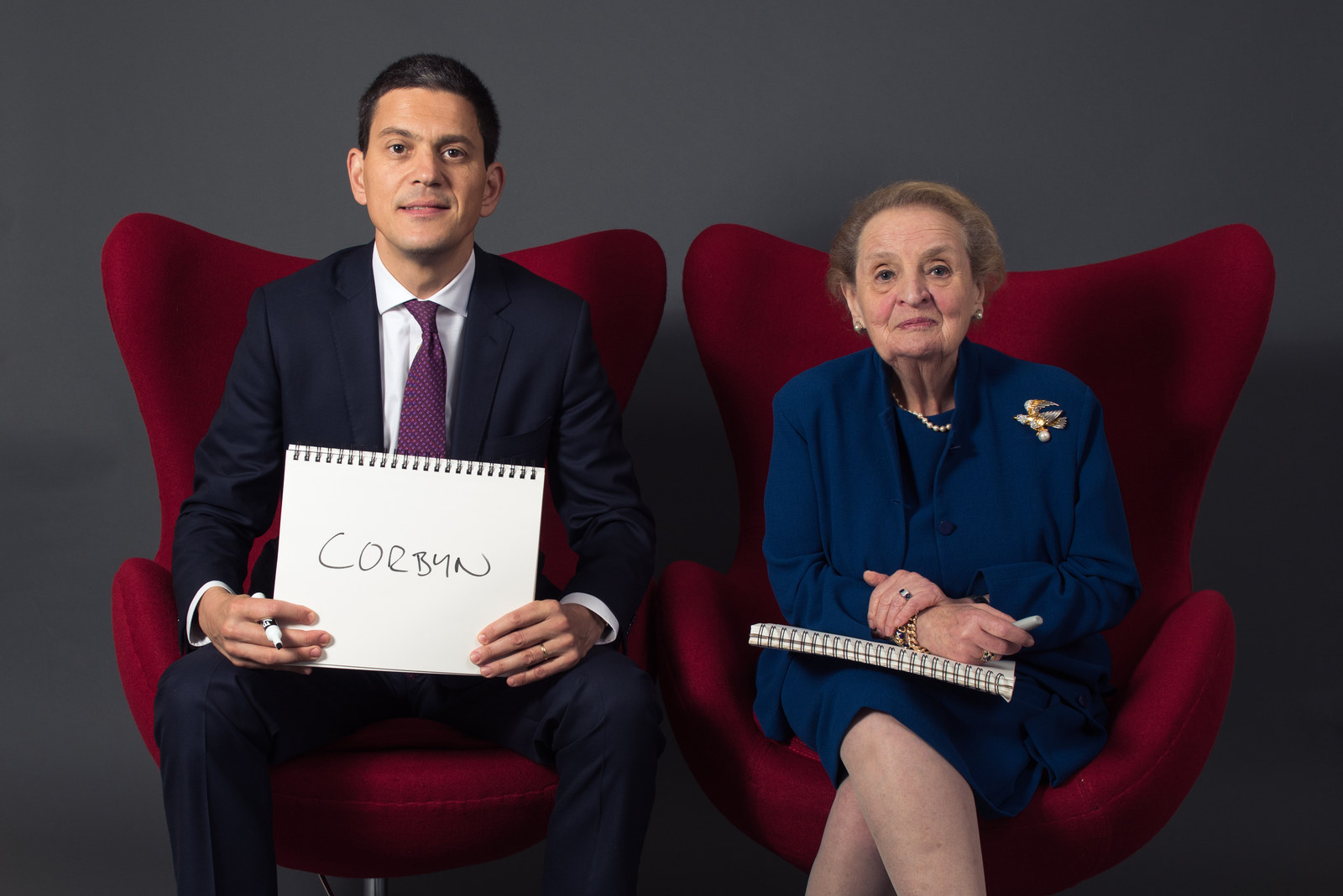 "Assad."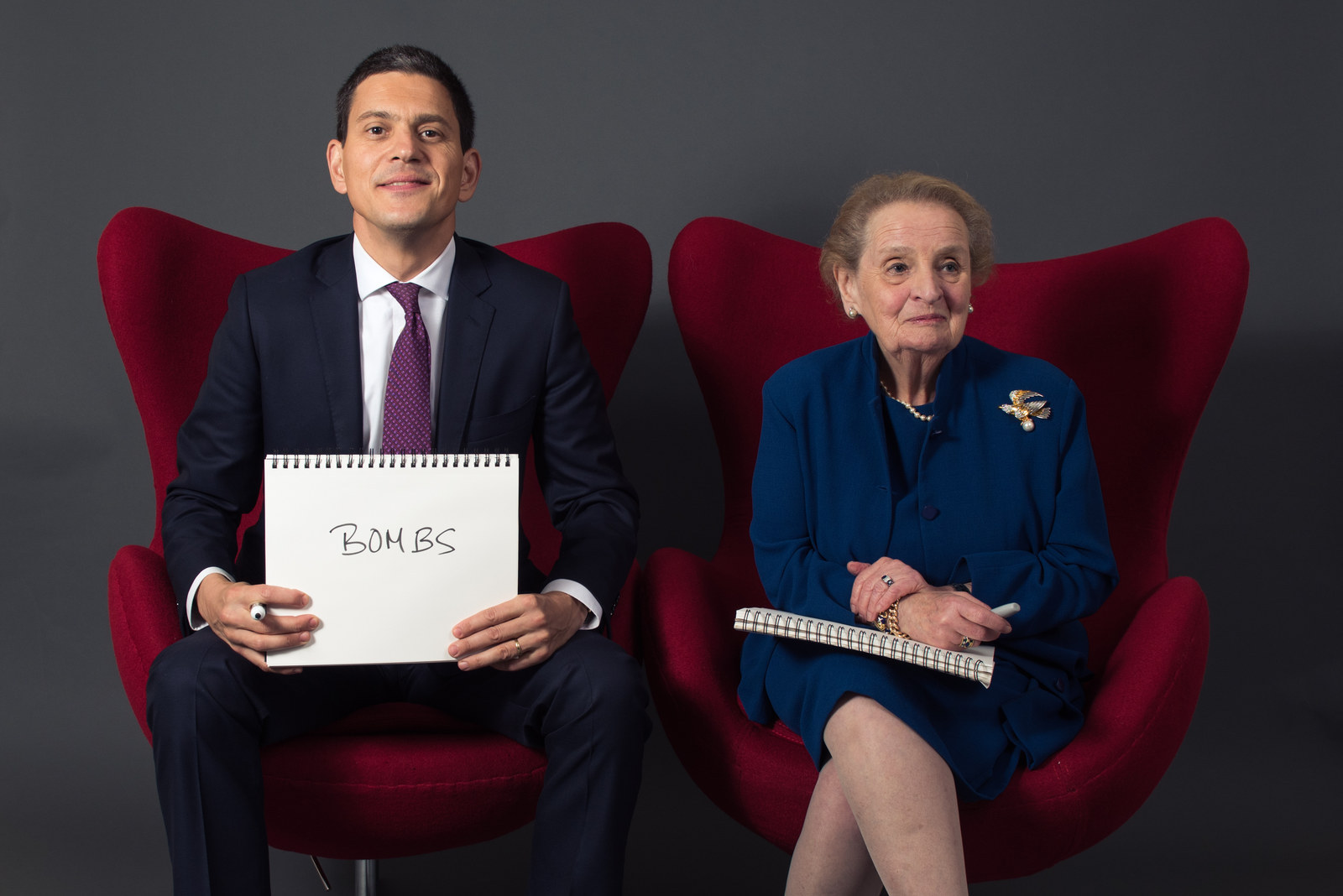 "Can I say 'bombs b-a-s-t-a-r-d'?" Miliband asked. He could, but decided to hedge his bets just in case.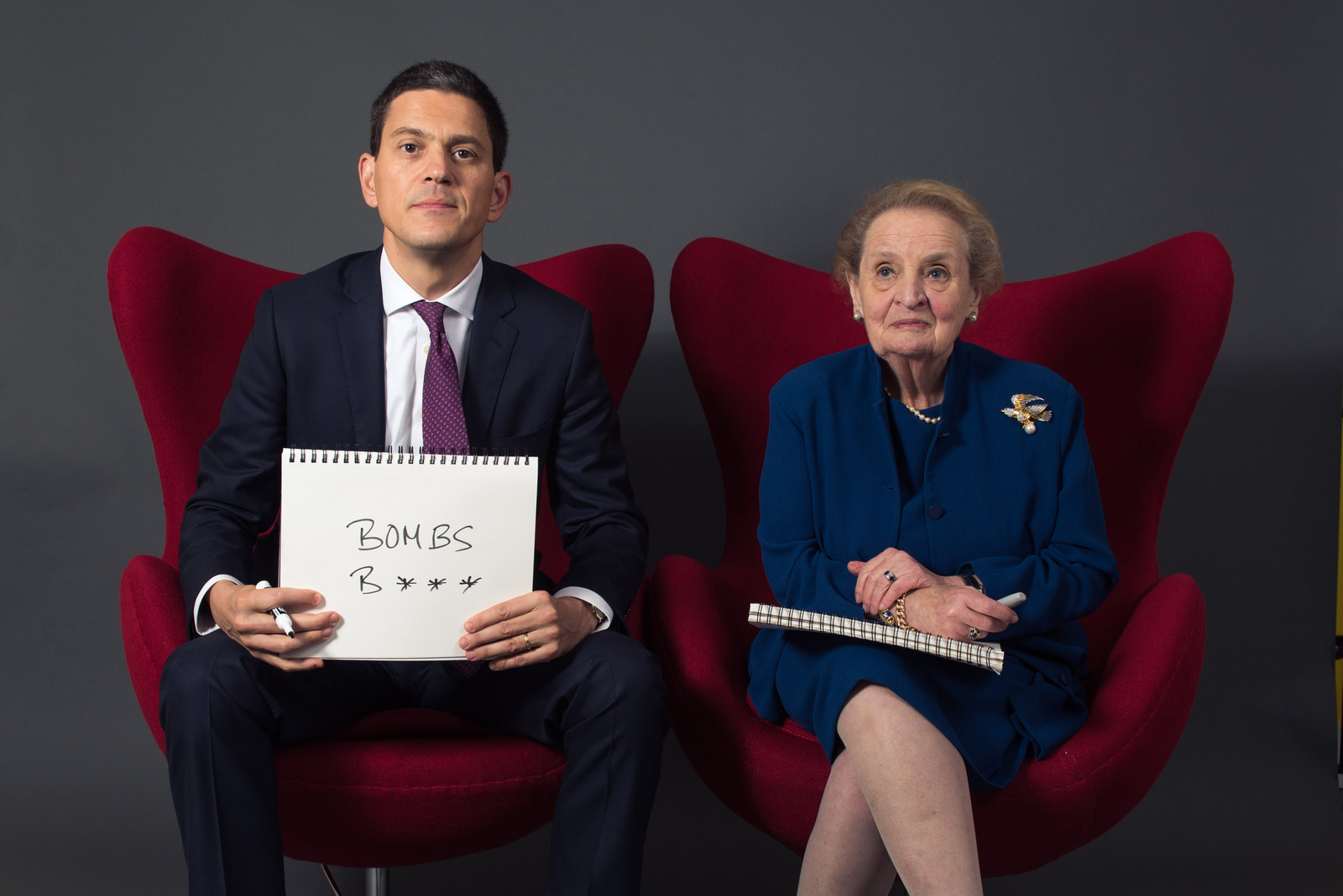 "Cats in costumes."
After a moment of confusion, he decided he wasn't a fan.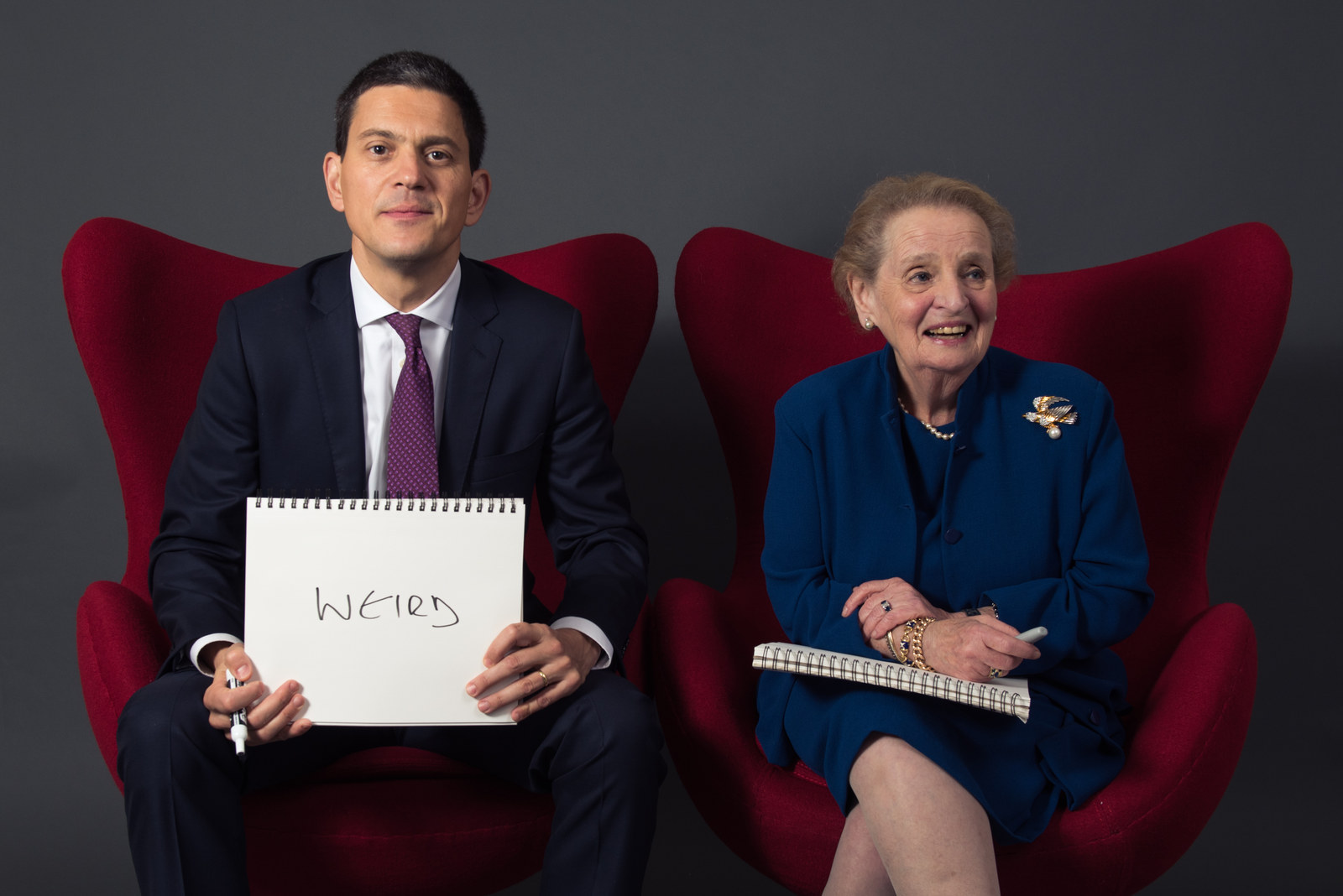 And now for the ~lightning round~
"Oreos or Jammie Dodgers?"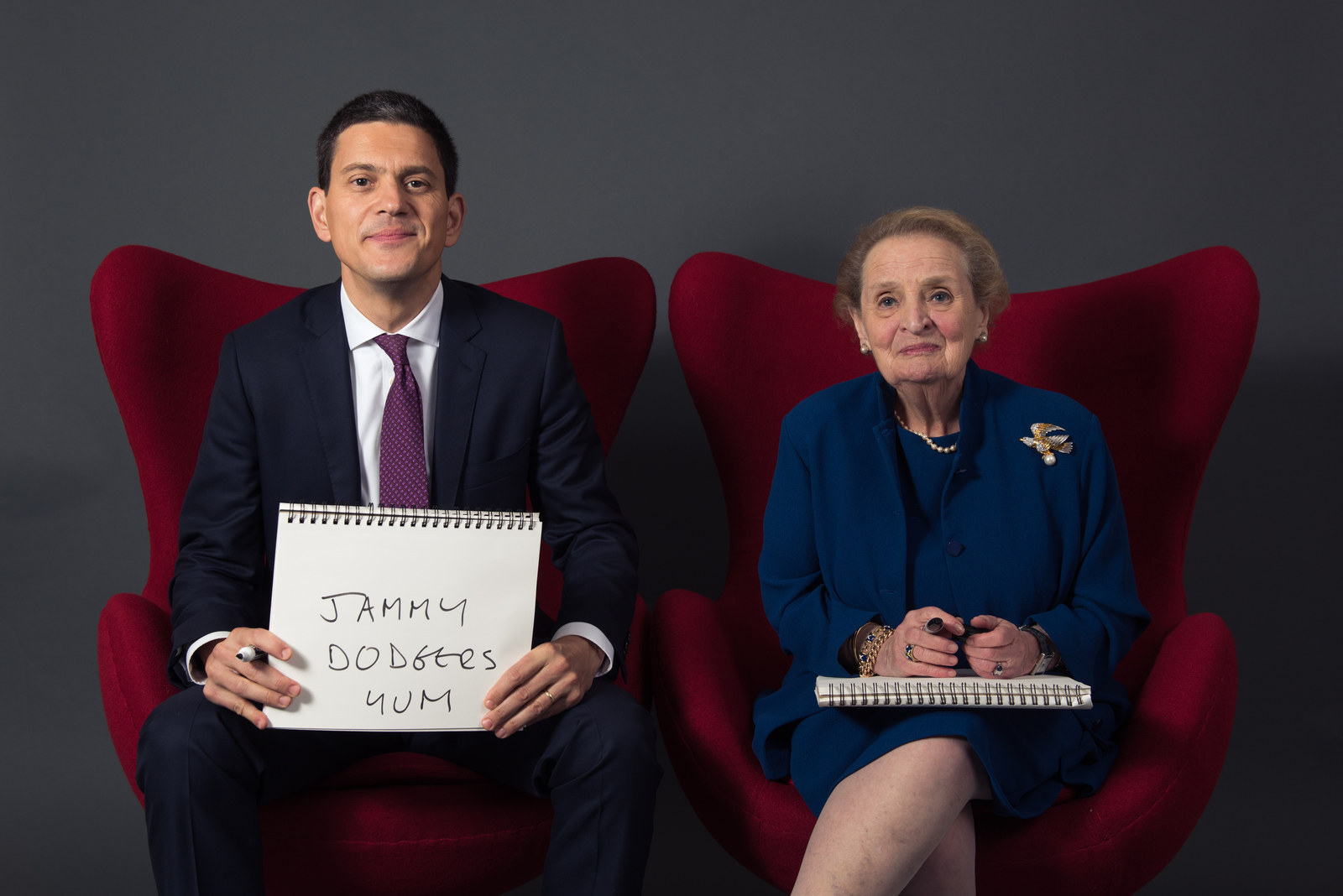 "What do you think of One Direction since Zayn left?"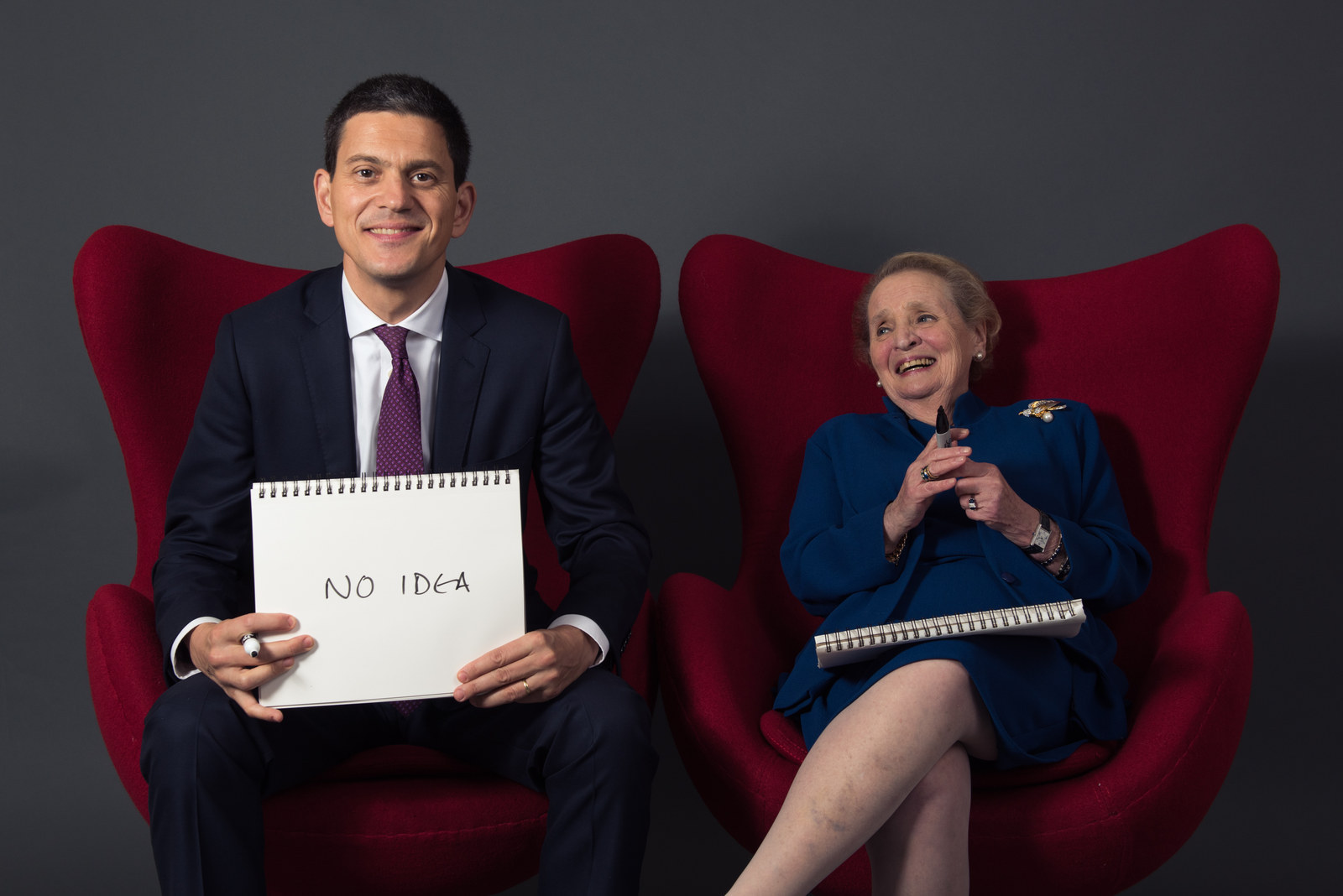 "What city that you've visited had the worst transit system?"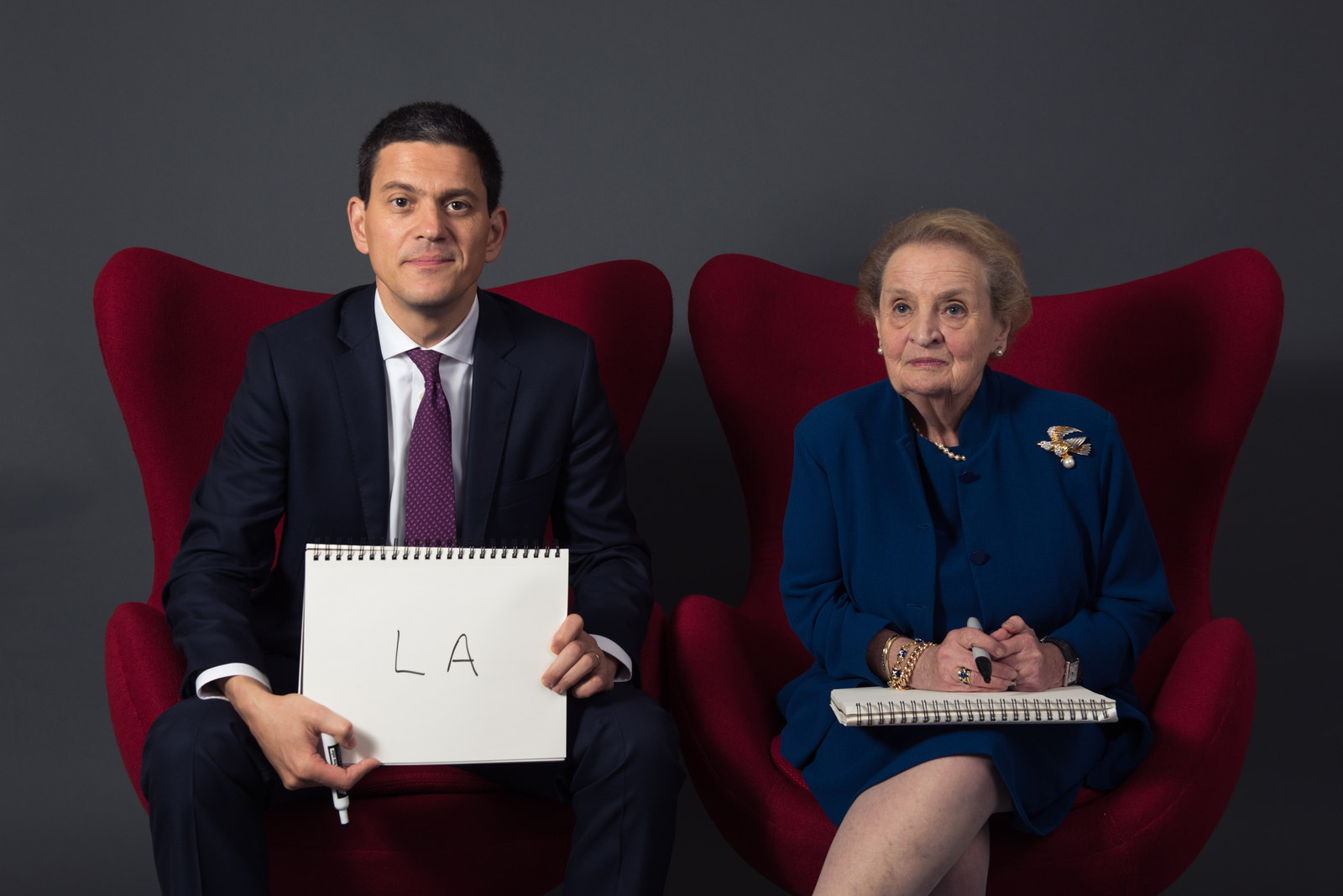 "If you could be cast in any Shakespeare play, what would it be?"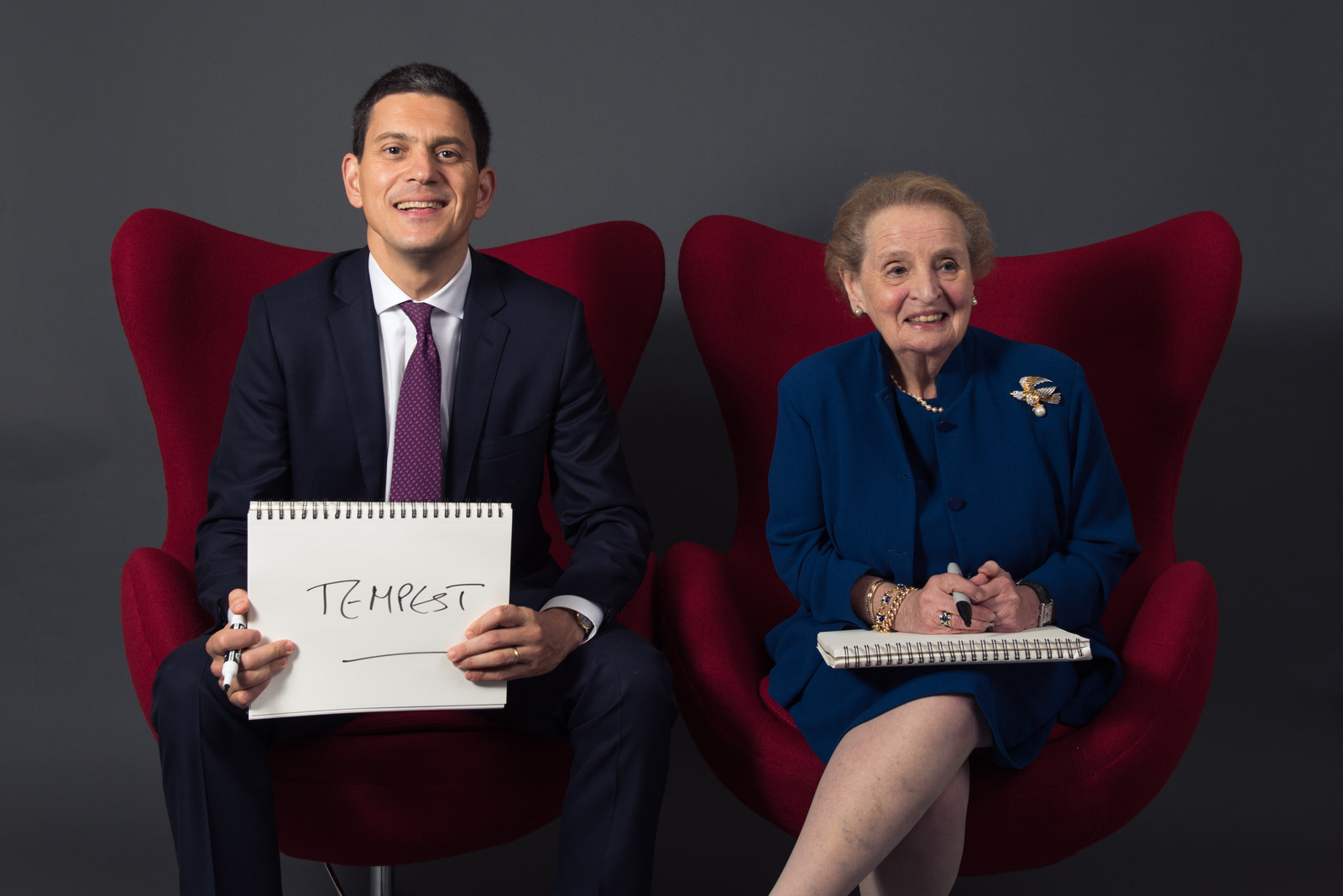 "If you could be in the Cabinet of any British prime minister, which would it be?"