1.
The place used to mint money.
2.
Owner Jann Wenner was the first person to suggest putting The Bachelor on the cover.
3.
Celebrities do set up their own paparazzi shots.
Half of a very famous couple once didn't like his (rumored-to-be-enhanced) hair in existing paparazzi pictures and asked our photo team to set up a shot of him with his soon-to-be fiancée walking in LA. Another well-known actress staged photos of herself with her adopted baby playing in the park.
4.
In 2008, the median household income for Us Weekly readers (per independent research group MR) was $72,000, more than that of Vogue's and Vanity Fair's.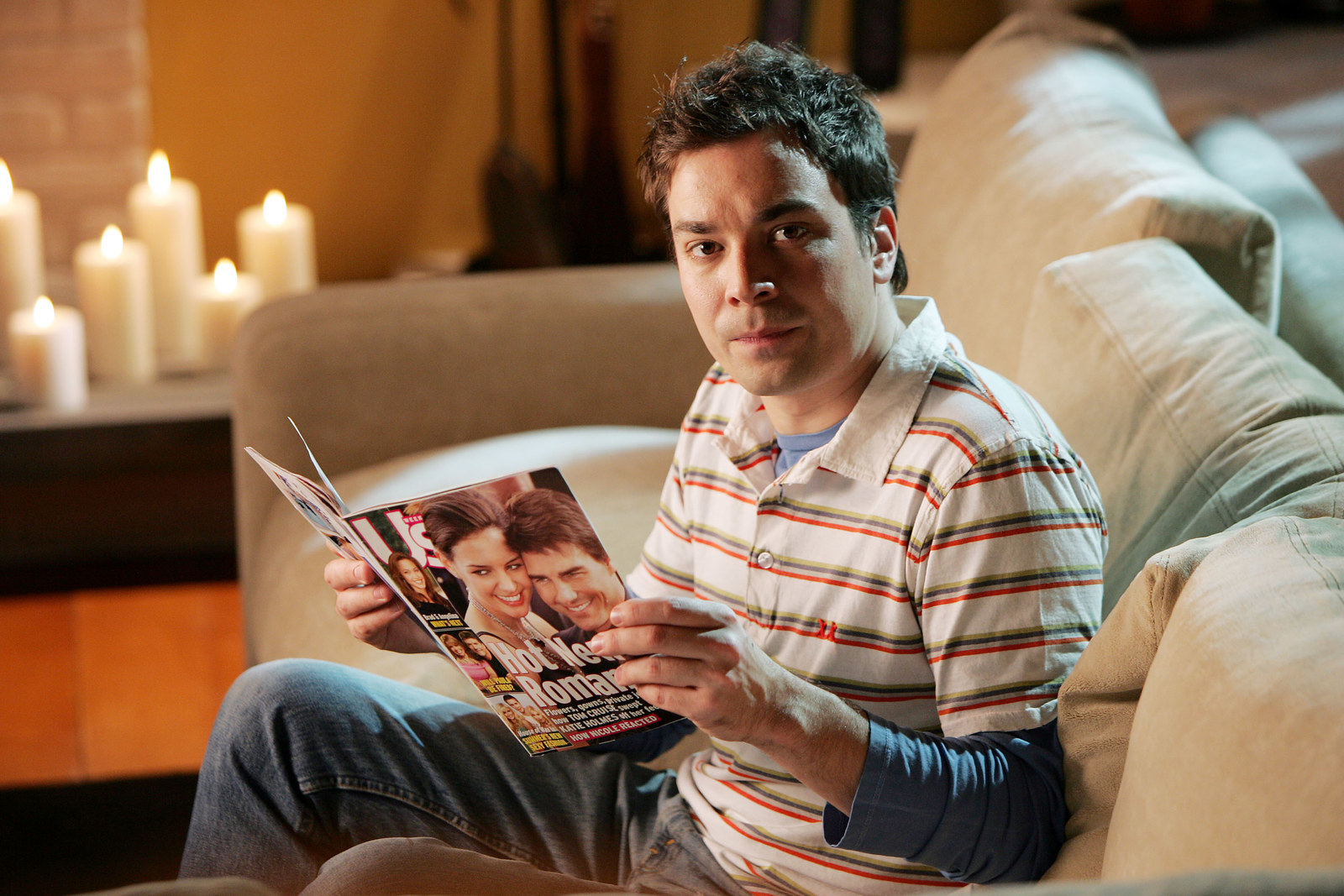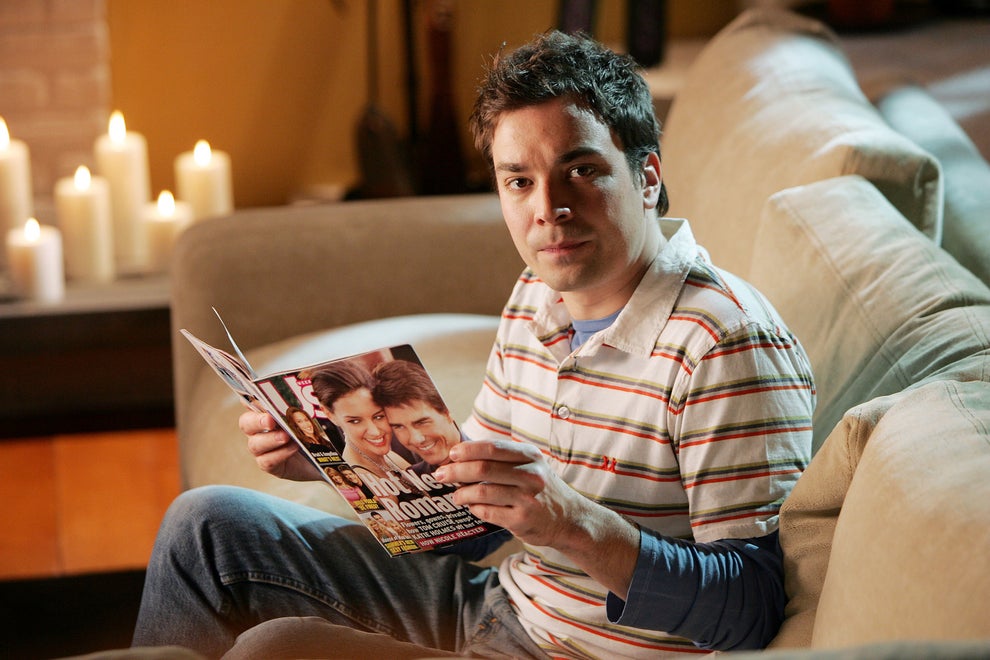 5.
Donald and Melania Trump came to one of our parties in LA in 2006.
6.
The bros from Rolling Stone never, ever talked to us.
7.
The most popular section of the magazine was called Love Lives, which featured celebrities talking about their relationships.
8.
The protagonists of every story had to be female. No male point of view was allowed. Kiss of death? A solo male cover.
9.
Jann was not "Just Like Us."
10.
Taylor Swift once came and had lunch with the staff.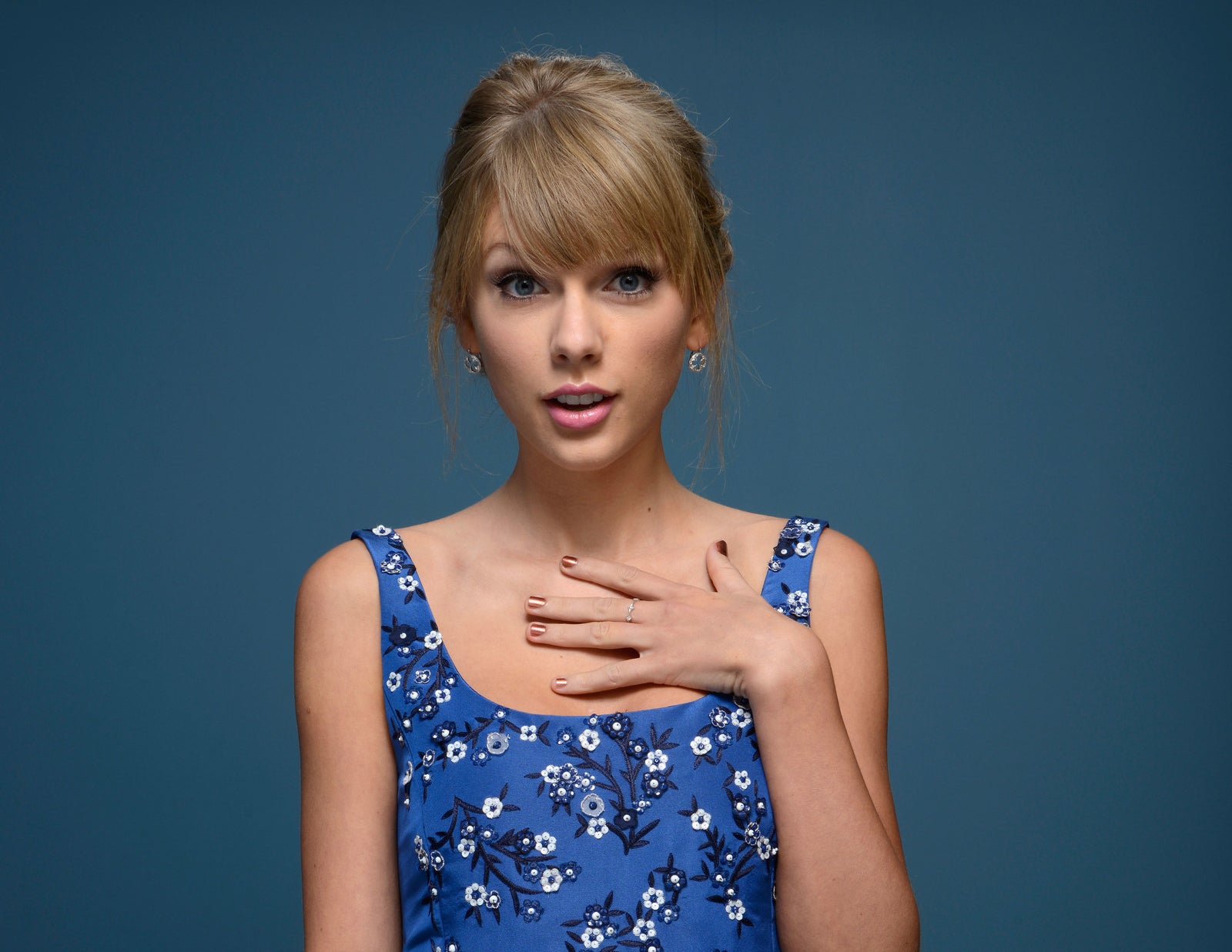 11.
Early on, Joe Scarborough walked over to my table at Michael's to tell me he loved the magazine.
12.
Barack Obama did his own "Just Like Us" when he was campaigning for the Democratic nomination in 2008; Hillary Clinton followed up (naturally) by Fashion Police-ing (i.e., making fun of) her own pantsuits in captions.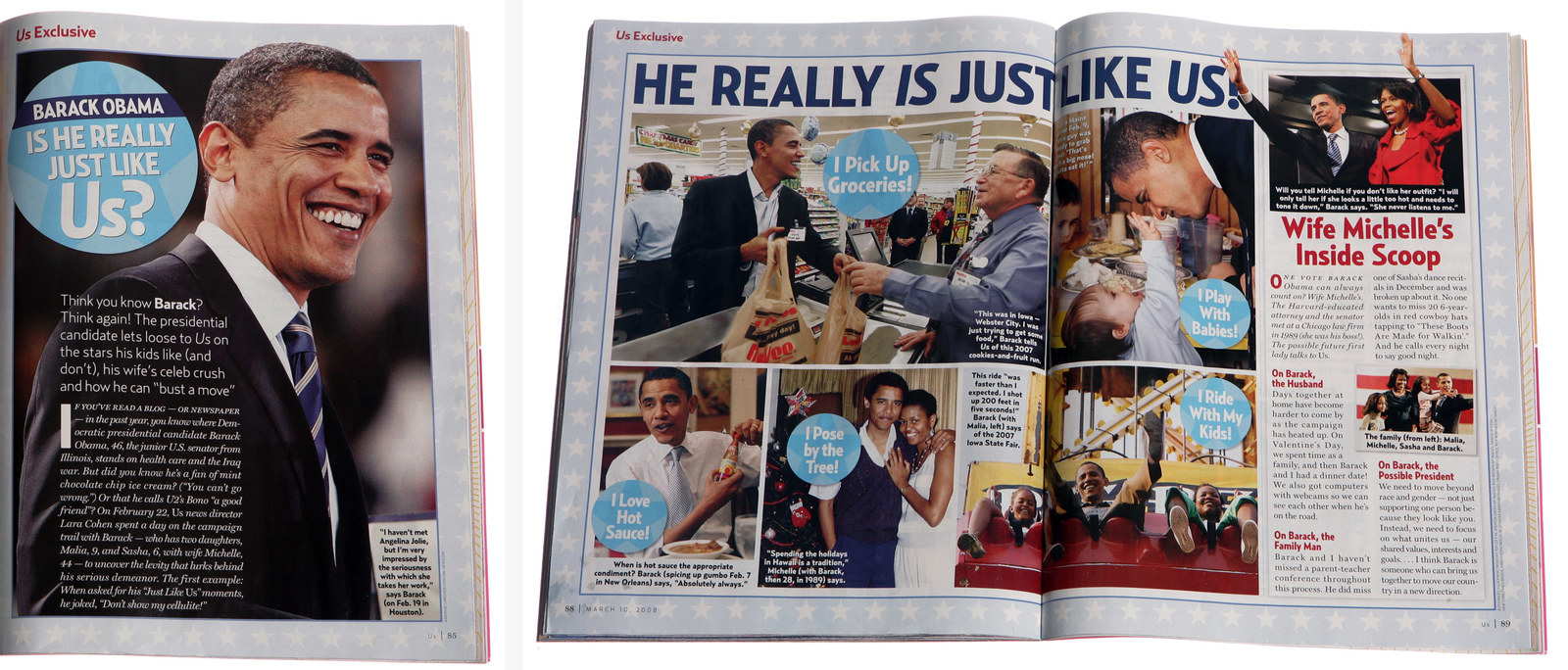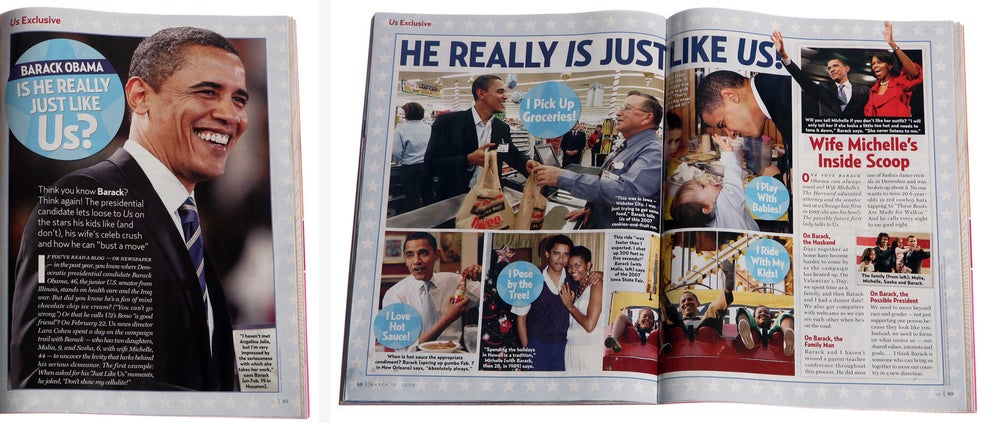 14.
The cover about J.Lo's wedding (to Marc Anthony) was edited at NYU Hospital right before I gave birth to my first child. She was married on the day of Ronald Reagan's death.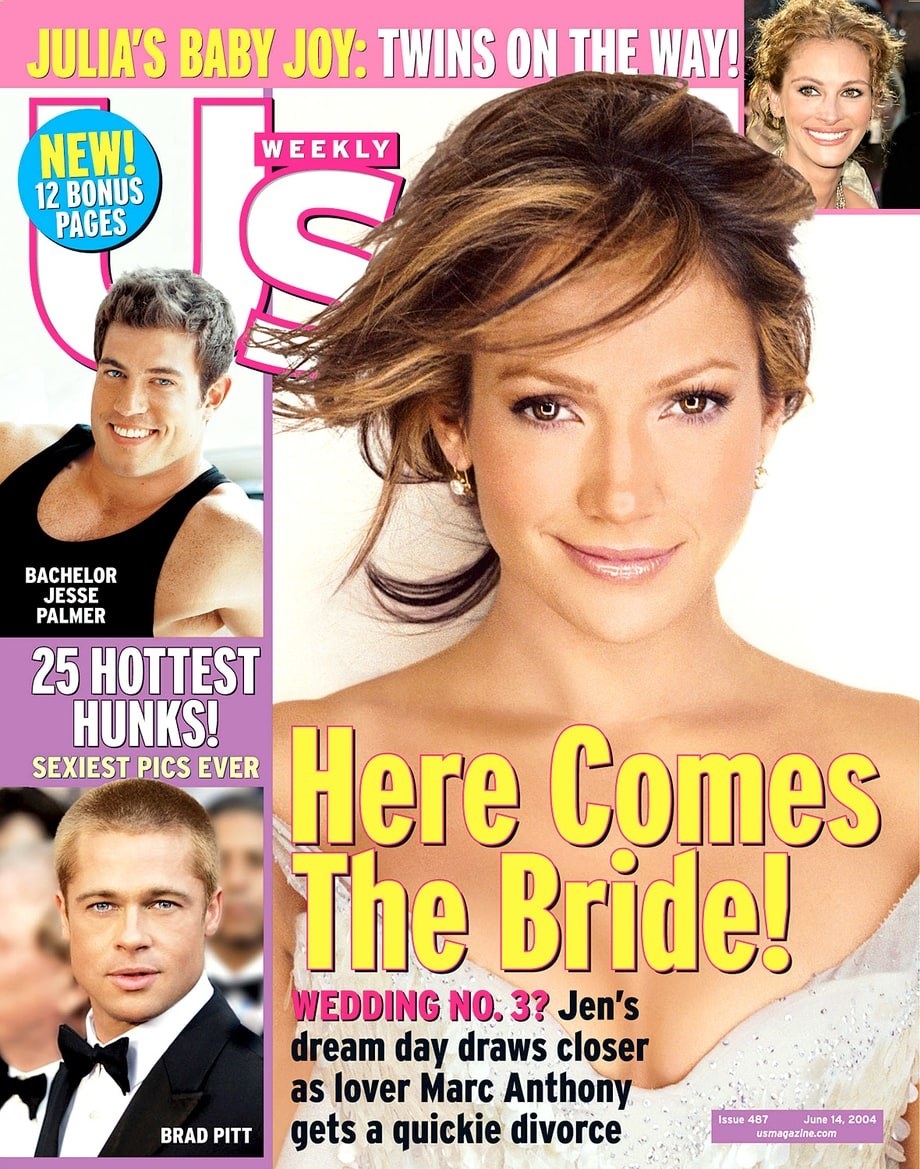 15.
Roaches once fell from the ceiling onto the conference table during the morning meeting in our offices on Sixth Avenue.
16.
For years, Janet Jackson's story about losing weight reigned as the biggest-selling issue.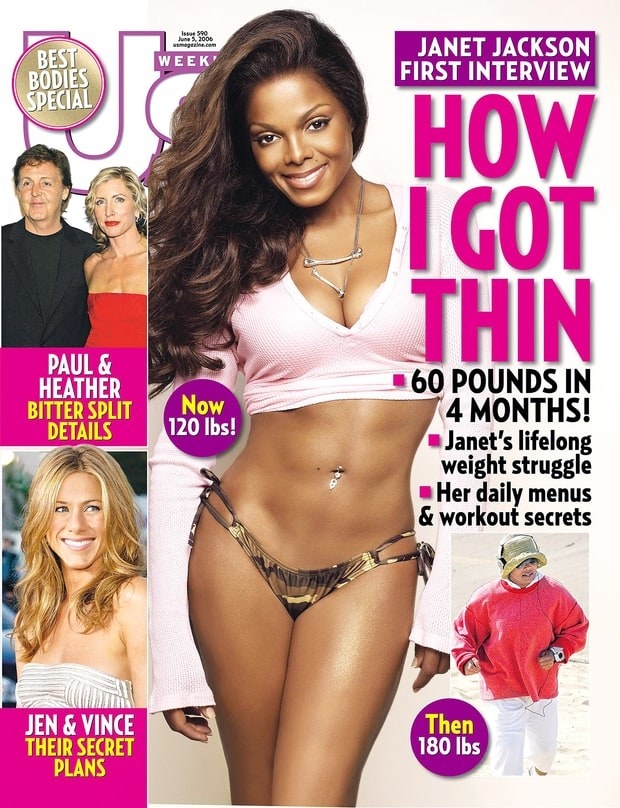 17.
Bono, Jann's friend, sometimes would walk around the halls, along with lots of celebrities and FOJs (friends of Jann's).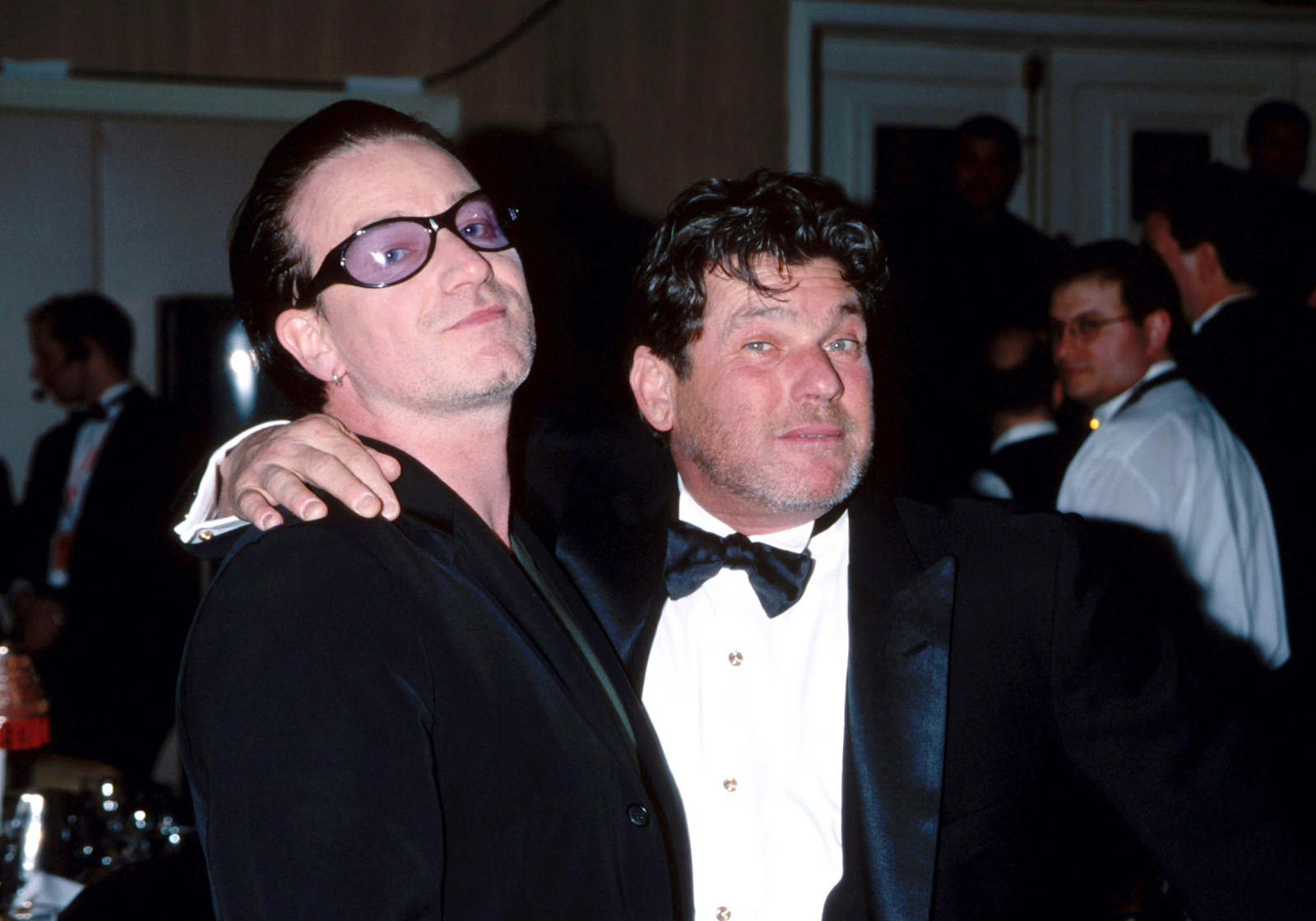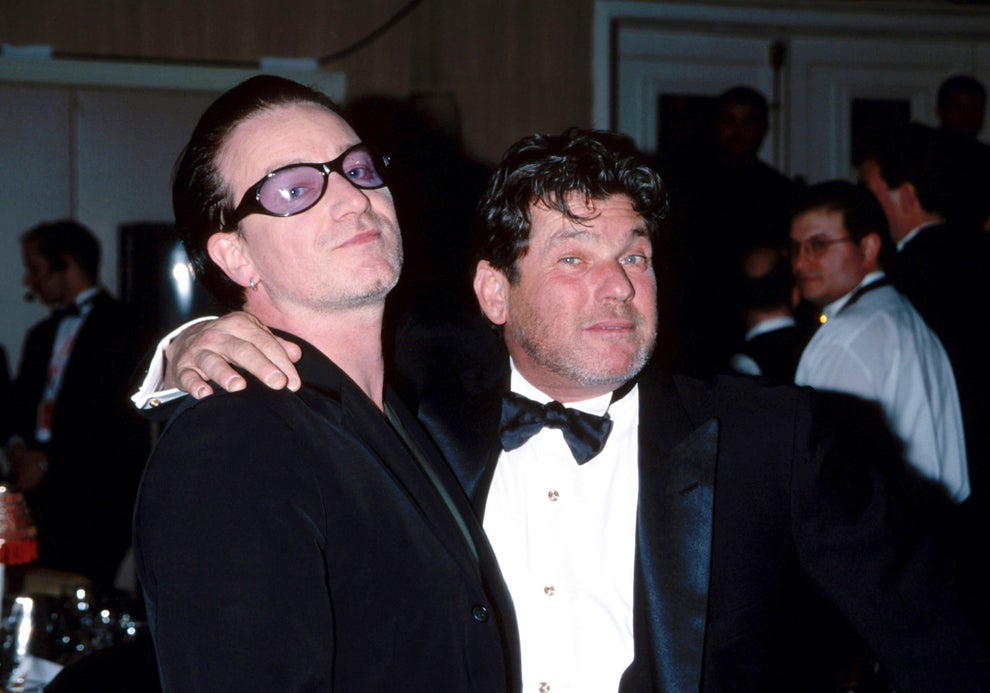 18.
Us Weekly's first big video, in 2009, showed Michael Jackson's hair catching on fire during his Pepsi commercial shoot 25 years earlier. Injuries from that shoot led to his fatal drug addiction.
19.
When Britney Spears shaved her head, an Us reporter rushed to the scene and was second…to someone from CNN.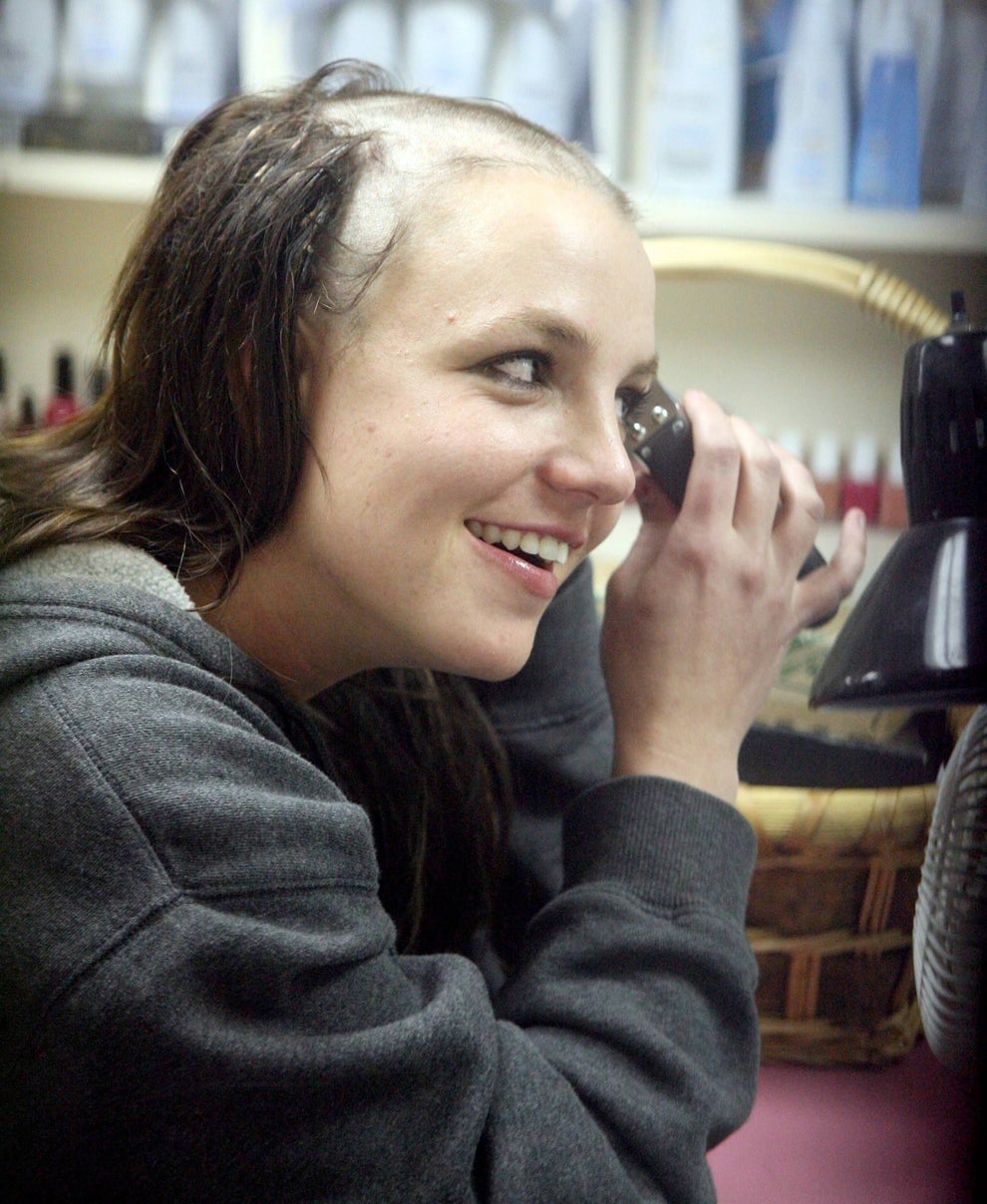 20.
I think I created Who Wore it Best.
21.
Disney once owned half of Us Weekly after then-CEO Michael Eisner and Jann struck a deal. In 2007, Jann bought back Disney's half on a $600 million valuation.
22.
I was invited to Heidi Montag and Spencer Pratt's wedding.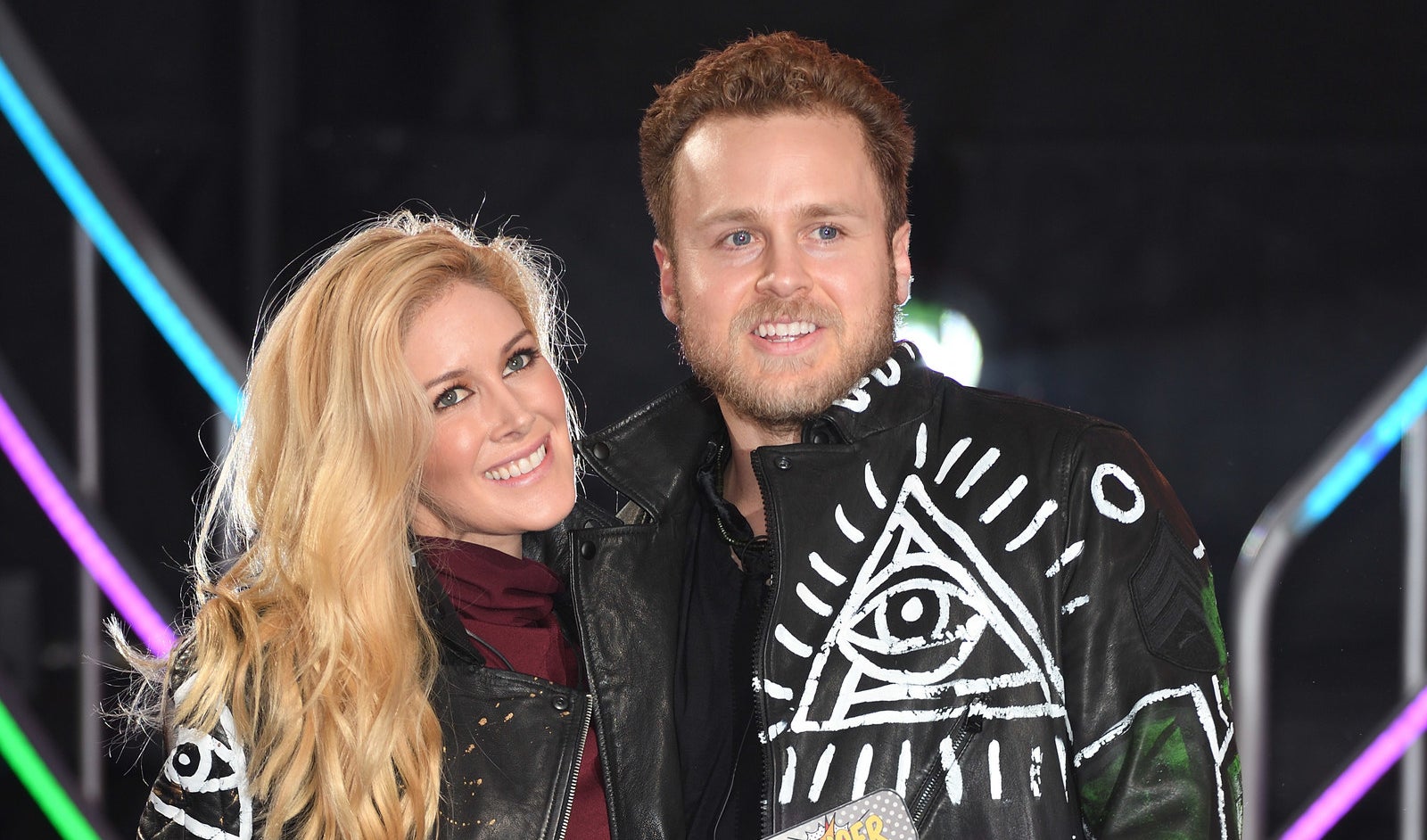 23.
We were nominated for a GLAAD Award for showing same-sex couples well before other mass magazines.
24.
Kim Kardashian and Tori Spelling made personal appearances in my going-away video.
25.
We once had our Fashion Police commenters make fun of Bernie Madoff's courtroom outfits.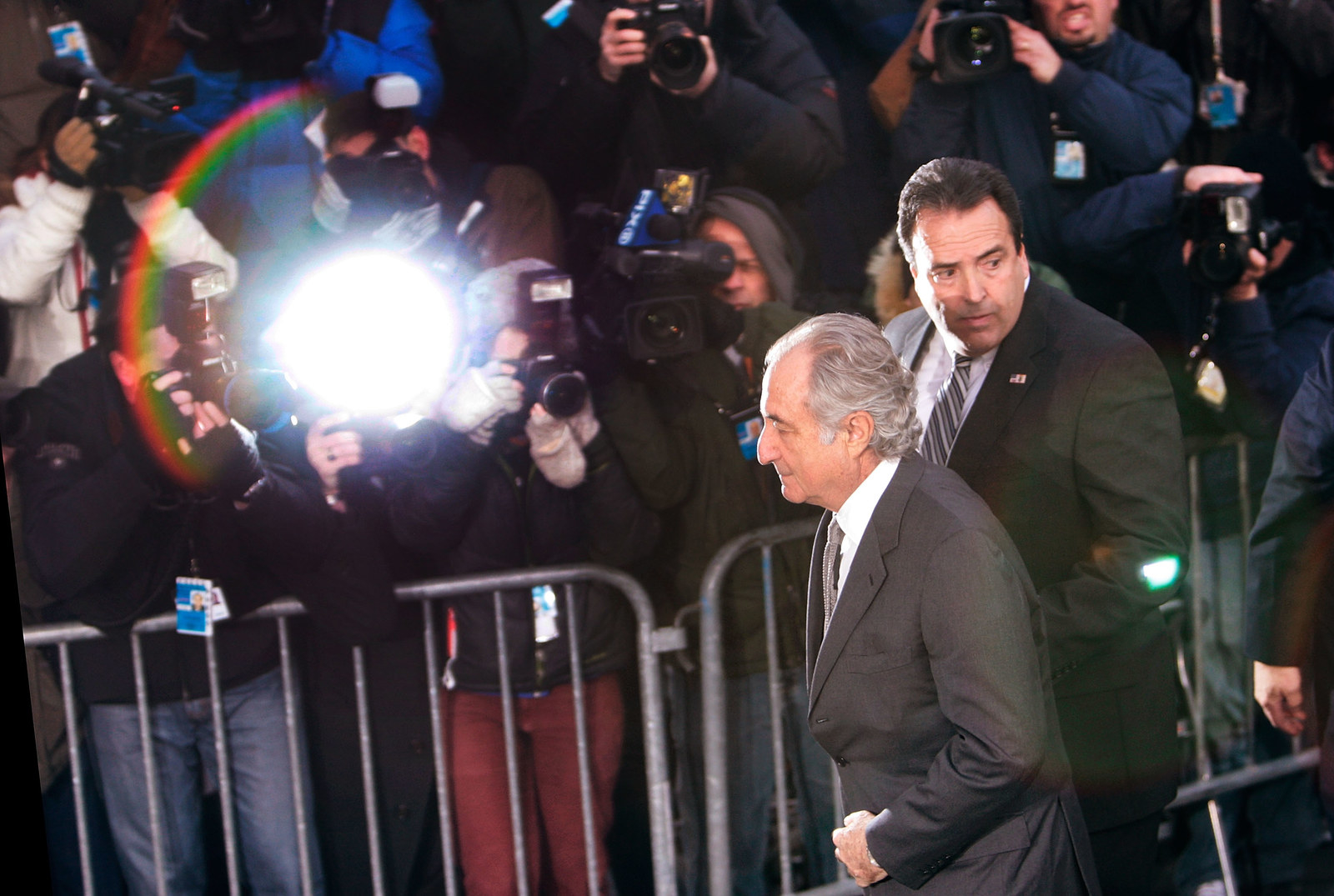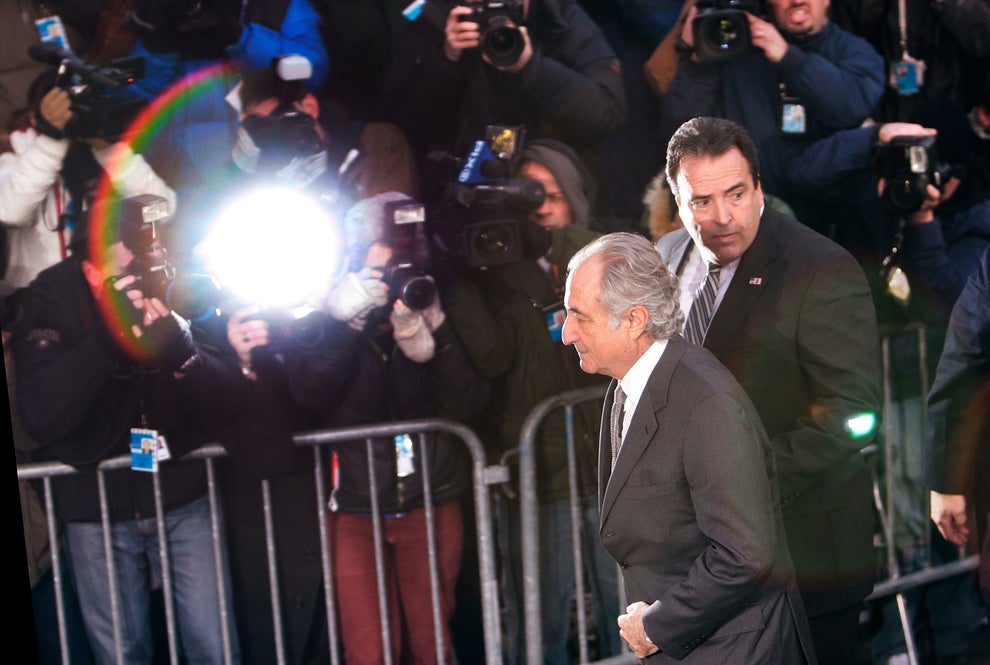 26.
We never ran a discredited story about a rape at the University of Virginia.