Fox News recently took down an aggregated post that promoted cars plowing through protesters. The video was widely criticized after a white supremacist allegedly plowed his car into a group of anti-racist protesters in Charlottesville, killing one person.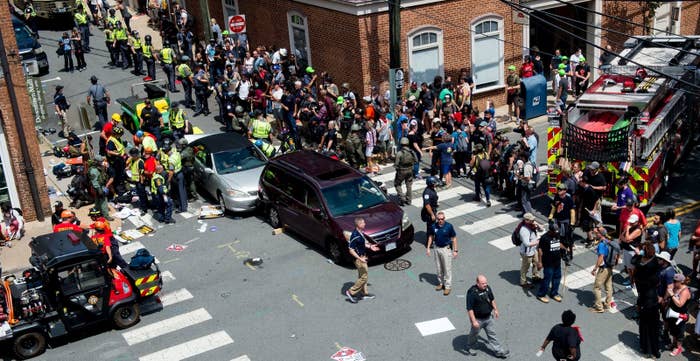 The post, published in January on the Fox Nation vertical, was titled, "Here's A Reel Of Cars Plowing Through Protesters Trying To Block The Road."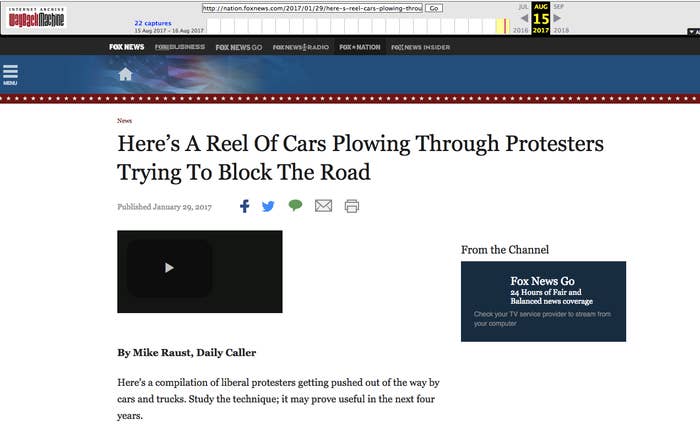 The post originally came from the Daily Caller, a right-wing website. The Caller also deleted its post. The author previously boasted about its popularity on Facebook.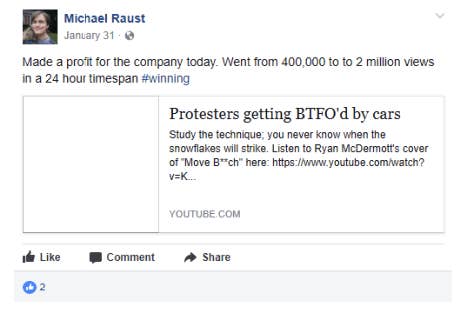 But other extreme-right websites have been posting videos of cars driving at protesters for months. One video, posted in January 2016, went viral, garnering 37 million views and 569,000 shares on Facebook.
Websites based in Macedonia, as previously identified by BuzzFeed News, have also seized on the trend. The Conservative Daily Post (15,000 Facebook engagements), Donald Trump News (38,000 Facebook engagements), and Conservative Fighters (17,500 Facebook engagements) have all published stories with provocative headlines.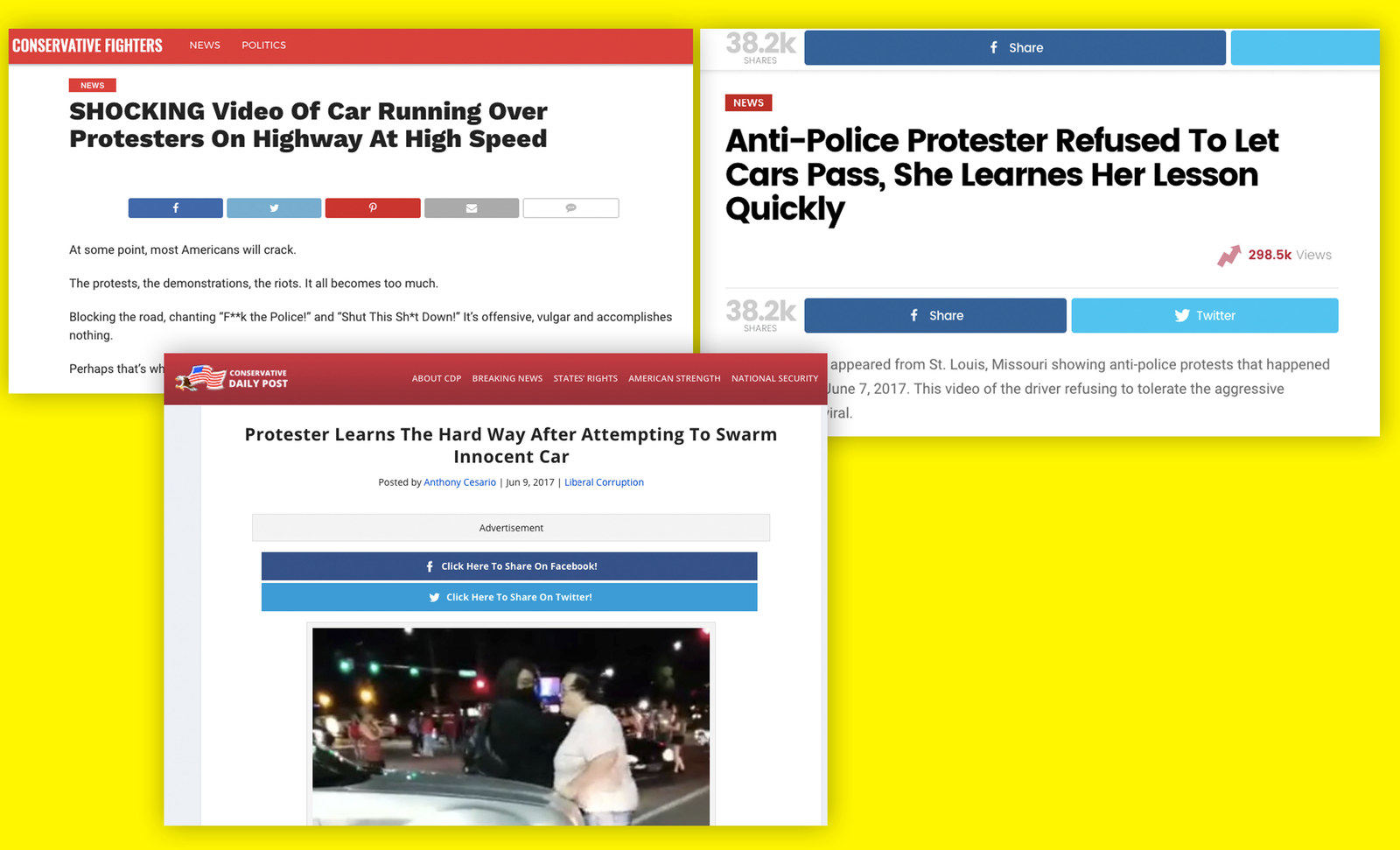 In the comments, many say the protesters deserved to get hit.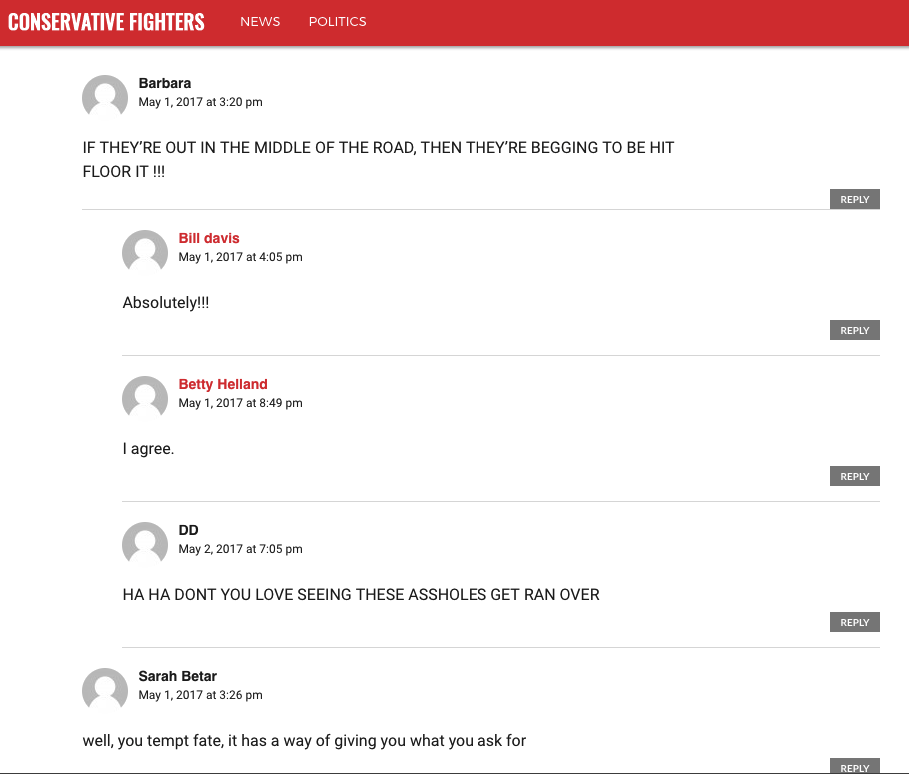 But it was not only Macedonians publishing posts like this. When bluelivesmatter.blue published a similar post (65,000 Facebook engagements), the comment section was filled with support for the driver.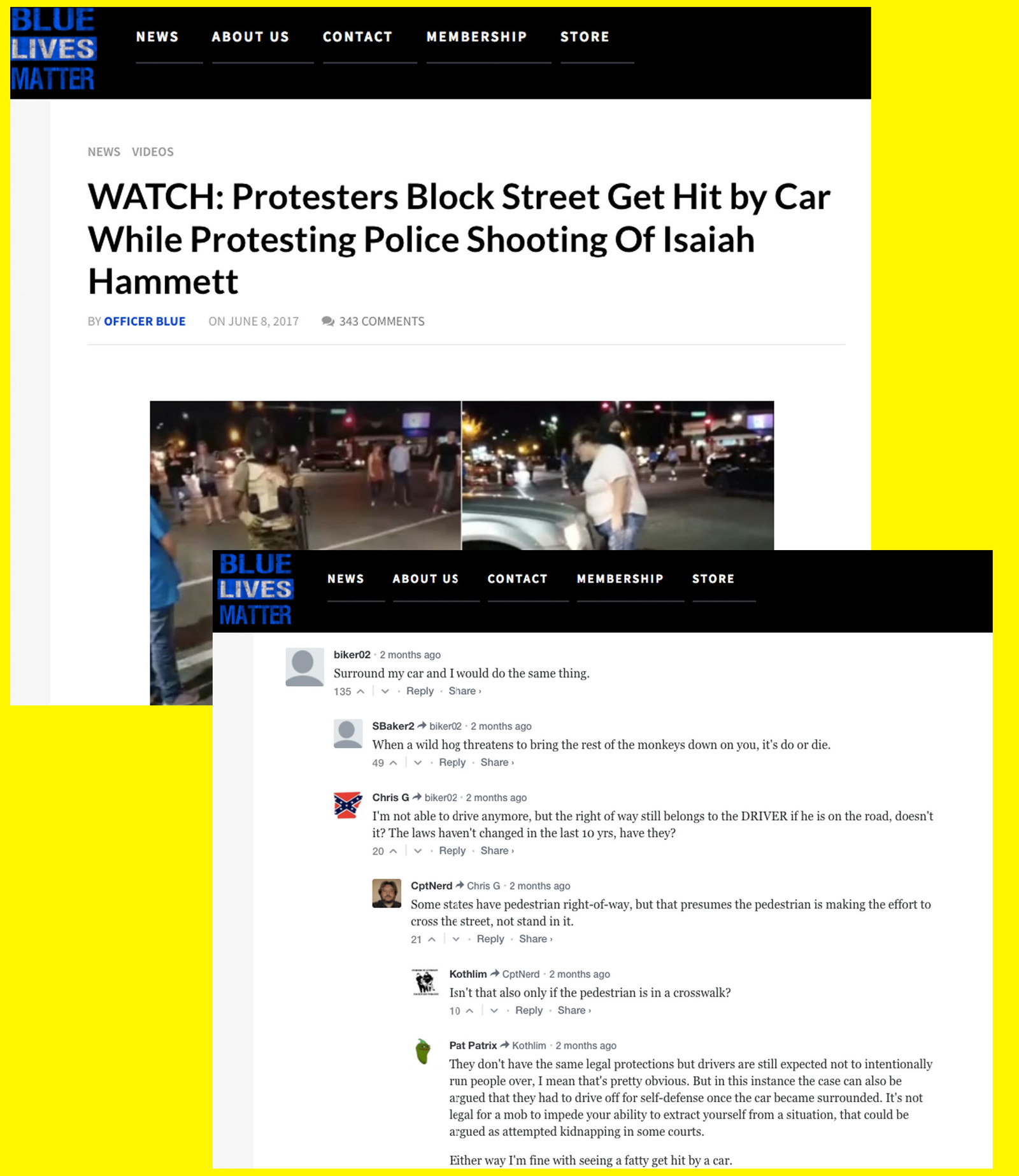 There are plenty of examples of viral posts encouraging this type of violence. Before being taken down after BuzzFeed News contacted its poster for comment, this post from the US Herald garnered 162,000 engagements on Facebook.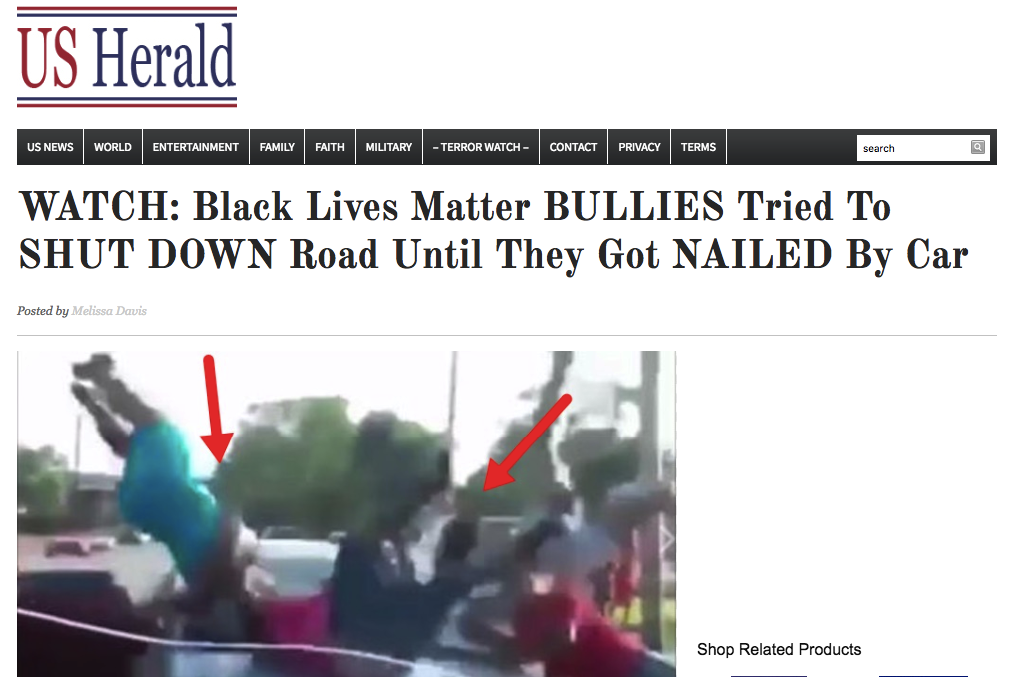 Even when the headlines and text of a post didn't overtly celebrate the violence, its comment section did.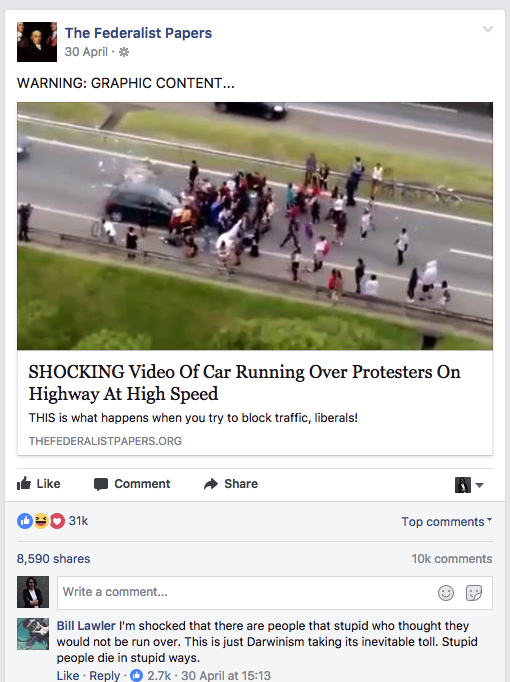 BuzzFeed News contacted all website owners to ask why they chose to keep the posts on their websites in light of Fox News taking theirs down. We have received no responses.