The official Twitter communications account posted a GIF of Jim from The Office on Friday, telling the world that the social media platform was not rolling out an "edit" button.
Speculation started when a user noticed she could edit her tweet, but that was likely because of a browser extension like "Covfefe" or "Better TweetDeck" that deletes the old tweet and reposts a new version.
Rumors were fanned by Mashable, which quickly wrote a since-corrected post about the function.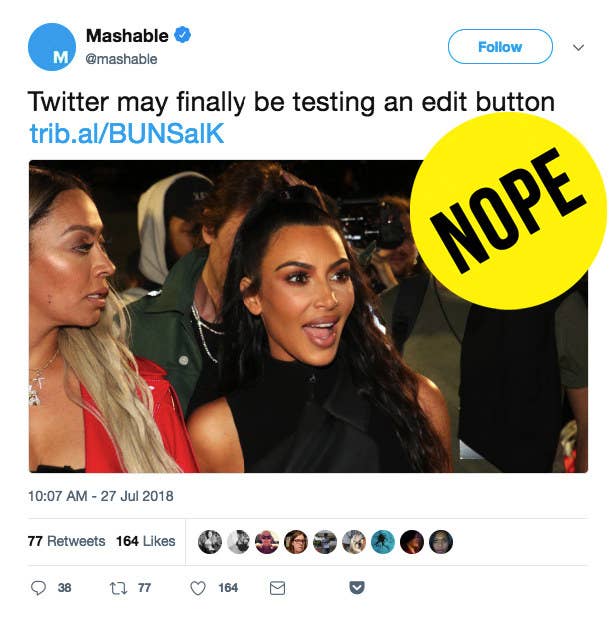 Damien Erambert, the creator of the Better TweetDeck plug-in, had a laugh at the situation.
He told BuzzFeed News that every few months someone "re-discovers" the extension, which has just over 40,000 downloads according to Chrome's own statistics.
"If anything it proves that the extension has its audience and that it's discrete enough to blend into everyone's workflow. So that's a cool endorsement!" Erambert said. "But I want to apologize to everyone who thought Twitter/TweetDeck actually implemented a real Edit function! I know this has been a "touchy" subject recently."
He agrees with the opinion that an edit button for Twitter would be a bad idea. "And on a personal level I'd honestly prefer to see Twitter working on other issues (harassments, hate speech among others) than to work on an edit button," he said.
Twitter users immediately had some ~opinions~ on the edit button.
So, one last time, before you get into a fight about it, here's the status of the Twitter edit button: