The Murky World of Music Streaming Manipulation
One of the truths of our media environment is that everything can be faked. Fake accounts, fake Amazon reviews, fake Instagram likes, fake videos…It's all possible, and usually available for a pretty low price.
Here's a new form of digital deception to be aware of: fake music-streaming stats. The Norwegian newspaper Dagens Næringsliv published a yearlong investigation into Tidal, the streaming service owned by Jay-Z. It found that Tidal inflated streaming numbers for music from Beyoncé and Kanye West, among other artists. In an emailed statement to BuzzFeed News, Tidal CEO Richard Sanders said, "We reject and deny the claims that have been made by Dagens Næringsliv." (You can read the full statement below.)
We reached out to one of the authors of the investigation, Markus Tobiassen, to learn more about the mysterious world of music streaming manipulation.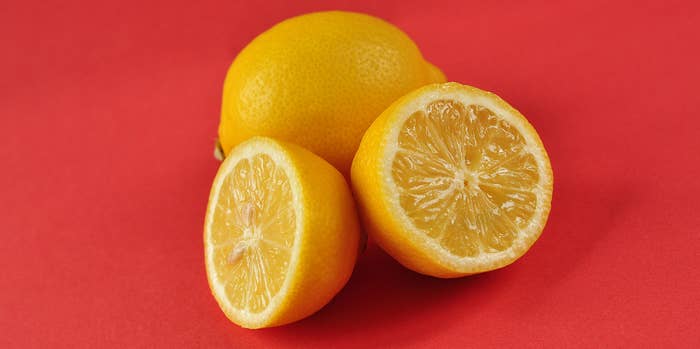 Streaming services are a relatively new way to listen to music and they're not always forthcoming with their data. When did you first become suspicious of Tidal?

Markus Tobiassen: Back in March 2016, two things happened within 24 hours: First, Tidal put out a press release on the day of the first anniversary of its relaunch, saying the service had amassed 3 million "members" and that Kanye West's The Life of Pablo had been streamed 250 million times in its first 10 days.
Then DN broke a story that Jay-Z's lawyers had sent a legal notice to the former owners of Tidal saying they had a right to claim compensation. Among the reasons given by the lawyers was the claim that the subscription count was "greatly overstated" when Jay-Z purchased Tidal. We began an investigation to try and answer if there was merit to the claim.
At the same time, my sources in the music business were struggling to make sense of the numbers that Tidal was presenting to the public.
You got Tidal's data through a leak by an anonymous source. The data revealed some impossible music-listening habits. Walk us through how you verified and reported out that data.
MT: We spent several months verifying the data. Part of it was finding users and interviewing them about their logs. More important was corroborating the figures in the data with other sets of data Tidal had sent out to third parties (labels, rights organizations, media etc.). Most important was matching the data with payment reports to the major labels, which confirmed that the inflated streaming numbers had formed the basis for royalty payouts.
You've mentioned that Beyoncé's Lemonade and Kanye West's The Life of Pablo both had inflated streaming numbers. Was the entire streaming service impacted or was it just select albums?
MT: There were also other albums that were impacted but to a much smaller extent. While the researchers behind the forensics report can't say exactly how the manipulation was done, they conclude that "the manipulation appears targeted towards a very specific set of track IDs, related to two distinct albums."
You found some users and showed them their supposed listening data related to Beyoncé's Lemonade and Kanye West's Life of Pablo. What kind of reactions did you get from them about the data in their accounts?
MT: It's hard to reach out to someone in the US who's not media savvy, introducing yourself as a Norwegian journalist, and then tell them you want to talk to them about their Tidal account. Even the ones who agreed to talk to us said they at first thought it was a phishing scam.
But there was a big payoff in the genuine reactions when the users first recognized their own music listening habits, and then saw these statistically impossible patterns of themselves supposedly playing Lemonade over and over again. We videotaped all the interviews, and even though only one of them is in English, their faces tell most of the story.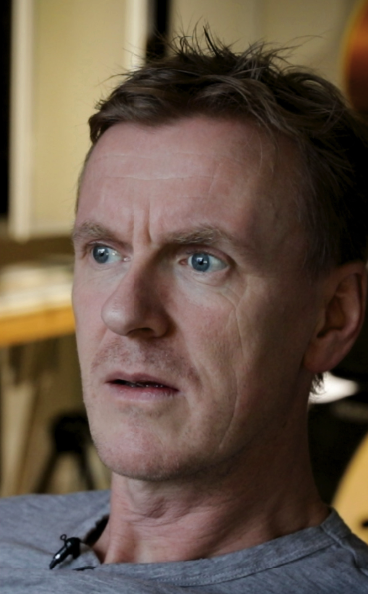 What do the inflated numbers mean for Tidal financially, and how do they impact Tidal's income?
MT: A bit simplified, the streaming economy looks like this: Subscription money comes in and goes into a big pot. After the service takes its share, the pot is then divided by market share. If you're behind 10% of all the songs that were played that month, you get 10% of the pot. Now, if you inflate streaming numbers for one artist, that artist's market share goes up. But equally important, everyone else's goes down.
This week we learned that a Norwegian society for composers, songwriters, and publishers filed a complaint against Tidal after your revelations. At the same time, Tidal has called your reporting "a smear campaign." Where do you see this case going?
MT: Two more organizations have since joined Tono and filed criminal complaints. Gramart, representing some 3,000 Norwegian artists, and Fono, representing 157 Norwegian independent labels. Several organizations are also demanding an audit of Tidal's figures. Tidal CEO Richard Sanders sent out a press release on Friday, once more rejecting and denying that Tidal's streaming figures have been manipulated, but at the same time saying there will be new security measures at Tidal in the wake of a "potential data breach."
The next crossroad for where the story progresses will likely be whether or not Økokrim (the Norwegian National Authority for Investigation and Prosecution of Economic and Environmental Crime) decides to investigate.
What responsibilities do you think music-streaming services like Tidal and Spotify have to be open with their data?
MT: Not for me to say, but I wouldn't be surprised if the debate is reignited. Fairly or not, streaming services have often been referred to as a black box. The argument being: Numbers go in, numbers go out, and no one on the outside really knows or understands exactly what happened in between. Auditors have traditionally served as the safeguard that checks whether or not what a company is telling the public matches with how things really look on the inside. The question may be if the digital economy will need a new kind of auditor.
Here is the statement by TIDAL CEO Richard Sanders, in full, emailed to BuzzFeed News through a spokesperson:

We reject and deny the claims that have been made by Dagens Næringsliv. Although we do not typically comment on stories we believe to be false, we feel it is important to make sure that our artists, employees, and subscribers know that we are not taking the security and integrity of our data lightly, and we will not back down from our commitment to them.

When we learned of a potential data breach we immediately, and aggressively, began pursuing multiple avenues available to uncover what occurred. This included reporting it to proper authorities, pursuing legal action, and proactively taking steps to further strengthen our stringent security measures that are already in place.

Additionally, we have engaged an independent, third party cyber-security firm to conduct a review of what happened and help us further protect the security and integrity of our data. We are proud of the hard work, devotion to our artist driven mission, and tremendous accomplishments of our over one hundred employees in Norway and fifty more in the United States. We look forward to sharing with them, and all of our partners, the results of the review once completed.
Latest from our team:


Worth reading:
From Jane:
There has been a lot of talk about the new European data regulations, GDPR, and the Irish Times hits on an angle rarely covered: kids on the internet. Children are vulnerable online to predators, scams, ads, etc. But. Right now there just isn't a way to enforce any regulation that would prevent young kids from lying about their age and logging on anyway, so the age of consent set by apps, websites, and lawmakers seems arbitrary.

This Refinery29 article focuses on real-life impacts women — especially women of color — have to deal with when their identities have been stolen by trolls or far-right websites that spread hoaxes and hyperpartisan news. "I have a surefire way of not being a Facebook victim," Laura Hunter, one of the women targeted, told Refinery29, "I cannot be on Facebook."

To that end, please enjoy this wild (and false) internet conspiracy about Melania Trump being a Russian spy, reported by Business Insider. I personally prefer the doppelganger one.

From Craig:
Keeping with the theme of manipulation of online services, I loved this Reuters story about a Russian marketing agency that offered to create fake TripAdvisor reviews for restaurants in order to help them attract foreigners during the World Cup. "What can you do if no Serbs and no Swedes have ever been to your venue and left a review?" read the brochure distributed by the Bacon Agency. "You write it yourself!"

One thing we talk a lot about on our team is whether a piece of misinformation is getting enough distribution to warrant a debunk. We also talk about how we can do our work without giving oxygen to bad actors trying to gain media exposure. A new report from Data & Society, "The Oxygen of Amplification: Better Practices for Reporting on Extremists, Antagonists, and Manipulators Online," is the most comprehensive and useful look at how to approach these challenges. It should be required reading for all journalists.

Wondering how governments around the world are legislating and otherwise trying to deal with the problem of online misinformation? This great guide from Poynter gives a summary of how 19 different countries are tackling the issue.
We want to hear from you.
Email us thoughts, tips, and opinions at fakenewsletter@buzzfeed.com. You can also follow Jane and Craig on Twitter to get the latest from us and to read the links we share from other reporters and researchers working this beat.