Here's How A Picture Of Protesters Became A Misleading Far-Right Story
A photo taken out of context became fuel for misinformation.
Mike Cernovich, a pro-Trump Twitter personality known for peddling conspiracy theories like "Pizzagate," gave a speech at Columbia University on Monday. He was met with protests.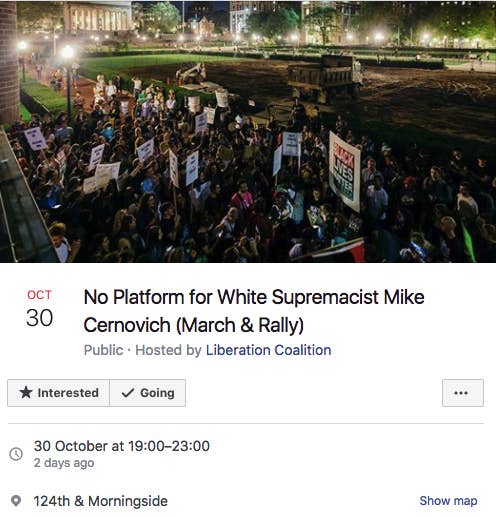 Jake Offenhartz, who was covering the protest, tweeted a photo of protesters holding a "planted" sign that said, "no pedo bashing."