The company's page on LinkedIn said its name was "Adderall For Sale," and one of its blog posts featured a photo of orange pills and a syringe. The text was a jumble of typos and poor grammar but the message was clear: "get though college with Adderall, boast your athletic performance .other stimulants available. Serious inquiries only."
There was a list, a phone number, an email address, and the assurance that the person selling the drugs was "a legit man."
BuzzFeed News contacted the drug dealer by email and he offered to sell 60 pills of Adderall for $250.
"Let us know what you're suffering from so we can know what to give you," he said.
Asked if he knew it was illegal for him to sell prescription drugs over social media, he said, "Yeah we are aware of that."
But that doesn't seem to be hurting business for him or the legion of other drug dealers who are illegally selling Adderall, Xanax, tramadol, Vicodin, and other prescription medications on social media. The LinkedIn dealer is part of a massive — and deadly — illegal industry that social platforms seem unable to stop or effectively rein in.

A LinkedIn spokesperson told BuzzFeed News in an emailed statement that "it's absolutely not acceptable to offer sales of illegal drugs on LinkedIn and any activity of this type is a clear violation of our Terms of Service."

"Our team has investigated the reported company pages and taken the appropriate action," they said. "We have a number of technical measures in place to identify violations of our Terms of Service and strongly encourage members to report content they feel is of concern."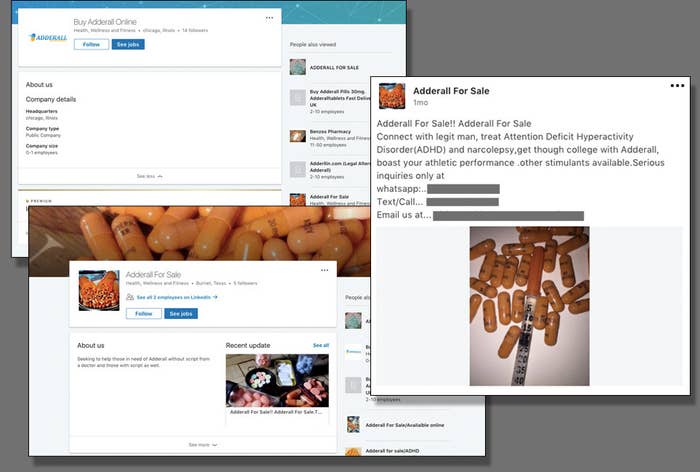 A recent US Senate report reviewed shipping and money transfer records to identify 300 people who bought drugs online — and found that seven of them died from overdoses. One man died a day after receiving drugs shipped from a Pennsylvania distributor.

"The Internet has significantly increased the availability of deadly synthetic opioids in the United States," the report says. "Because illicit drug dealers and distributors can remain anonymous online, these virtual marketplaces significantly reduce the risk of detection associated with purchasing fentanyl and other synthetic opioids."
"Best-case scenario, you get your credit card stolen. Worst-case scenario, you get counterfeit cancer medicine."
In April, Scott Gottlieb, commissioner of the Food and Drug Administration, gave a speech that called upon Google and Microsoft to do more to remove illegal pharmacies from their search engine results. Gottlieb is also asking internet giants to attend a day-long summit in late June to address the issue. Senators have written bipartisan letters to tech giants asking them to address the problem. And during congressional testimony last month, Mark Zuckerberg was asked about opioid sales on his platform.
Timothy Mackey, an associate professor at the University of California, San Diego, has been studying online drug sales for over a decade. He told BuzzFeed News that illegal online pharmacies persist because, as with fake news creators, there is a strong financial incentive to come up with new strategies to avoid detection.
"They're just like any other business," Mackey told BuzzFeed News. "It's a very competitive marketplace."
It's a problem that predates the current focus that platforms and search engines have on misinformation, hate speech, and other types of harmful information. In 2008, Congress prohibited the sales of drugs online without a prescription after an 18-year-old died from taking drugs purchased on the internet illegally. But in the decade that's followed, social media and tech giants have struggled to curb the problem. The failure to stamp out illegal drug sales shows just how difficult it is for search engines and social platforms to enforce their policies and the law.
A recent survey from the nonprofit Alliance for Safe Online Pharmacies found that 76% of Americans who use social media are likely to buy medicine on the internet. A February 2018 report by the National Association of Boards of Pharmacy looked at 100 websites selling medication to Americans and found that all of them were operating illegally. According to the report, 40% of those websites were selling controlled substances like opioids and Xanax, which have been linked to fentanyl overdoses.
"Right now it's like a needle in a haystack in terms of finding a legitimate online pharmacy."
Libby Baney, the founder and executive director of ASOP, which lobbies against illegal online pharmacies, has been tracking and raising awareness about the issue since 2009. She said that over time the illicit industry shifted from drug dealers purchasing advertising to promoting themselves on social media and in search results.
"Best-case scenario, you get your credit card stolen," Baney told BuzzFeed News. "Worst-case scenario, you get counterfeit cancer medicine. But you get no recourse because the criminals are usually based out of our jurisdiction."
Baney said that the failure to effectively curb illegal online drug sales continues to feed a large illicit market that puts people in danger.
"It's foreseeable that if we don't cut back on the illegal sale of controlled substances on the internet, that is where people will go," Baney said. "Right now it's like a needle in a haystack in terms of finding a legitimate online pharmacy."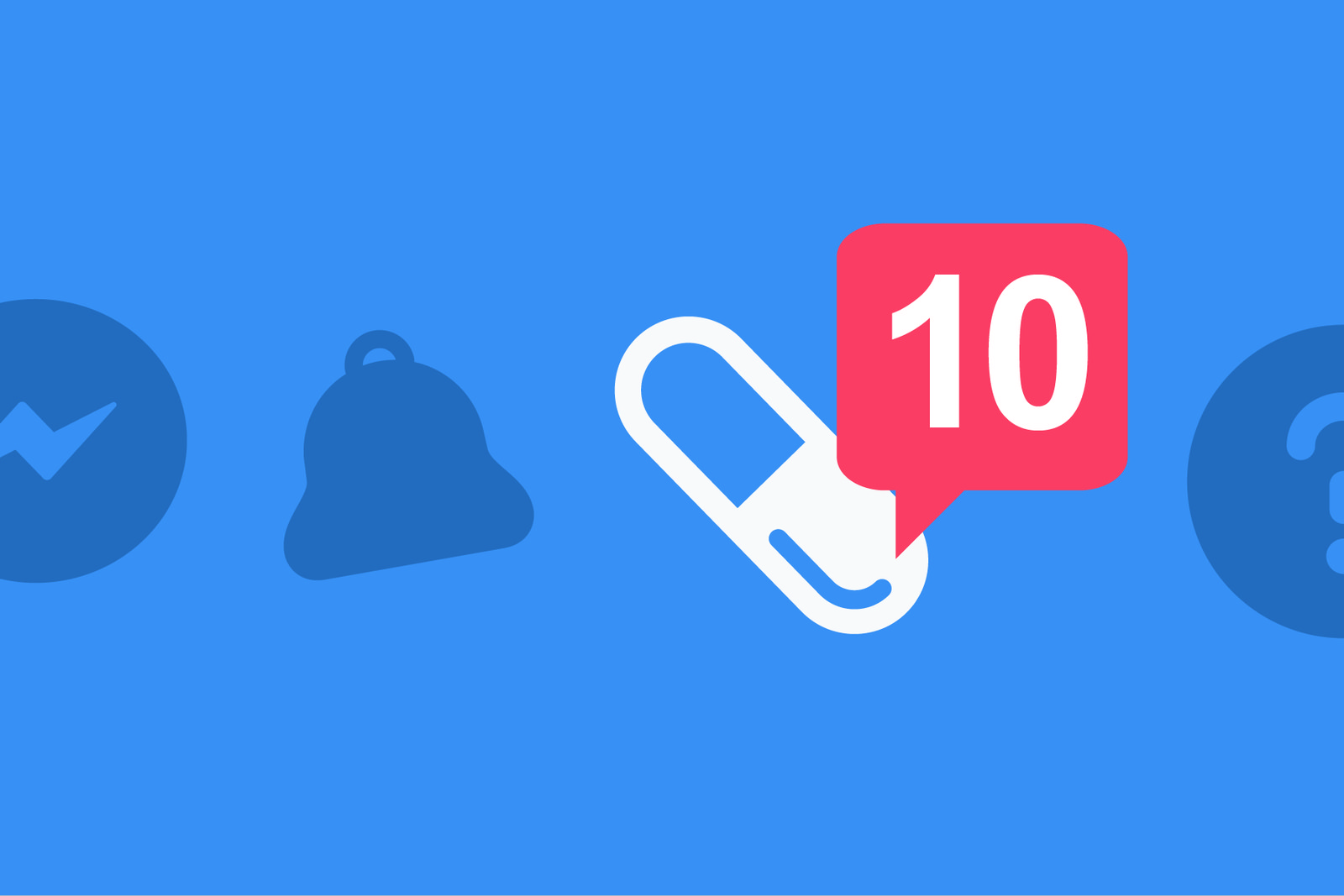 Using simple keyword searches, BuzzFeed News was quickly able to find people pushing pills on Facebook, Twitter, LinkedIn, Instagram, Tumblr, Pinterest, Google+, WhatsApp, Reddit, and even 4chan. (We easily found the same phone numbers and email from the LinkedIn drug ad listed in other drug ads on Twitter and Facebook.)
BuzzFeed News found the dealer on LinkedIn, who went by the name "Gideon Robinson," by typing "adderall for sale" into the search bar. After clicking on one page, LinkedIn then recommended a slew of other companies that displayed colorful pills as their main photo. The companies went by the names "Adderall For Sale/Availaible [sic] Online" and "Adderall for sale/ADHD." The latter described itself on its LinkedIn company page as being involved in "health, wellness, and fitness" and claims to have between two and ten employees.
In an email, Robinson told BuzzFeed News he ships drugs from San Francisco in old iPhone boxes and provides customers with a tracking number. He sends the package after payment is made by bitcoin or international money transfer.
Though the social platforms contacted by BuzzFeed News say they actively work to remove drug dealers, the pill-pushers always find a way to avoid detection.
On Facebook, for example, a search for terms like "buy adderall online" or other medications won't return many results in the default search view. But if a user happens to click on the photos, events, or places tabs, illegal pharmacies pop up almost immediately. Searching for more general terms, like "online pharmacy," also brings up websites, pages, groups, and individuals advertising drug sales.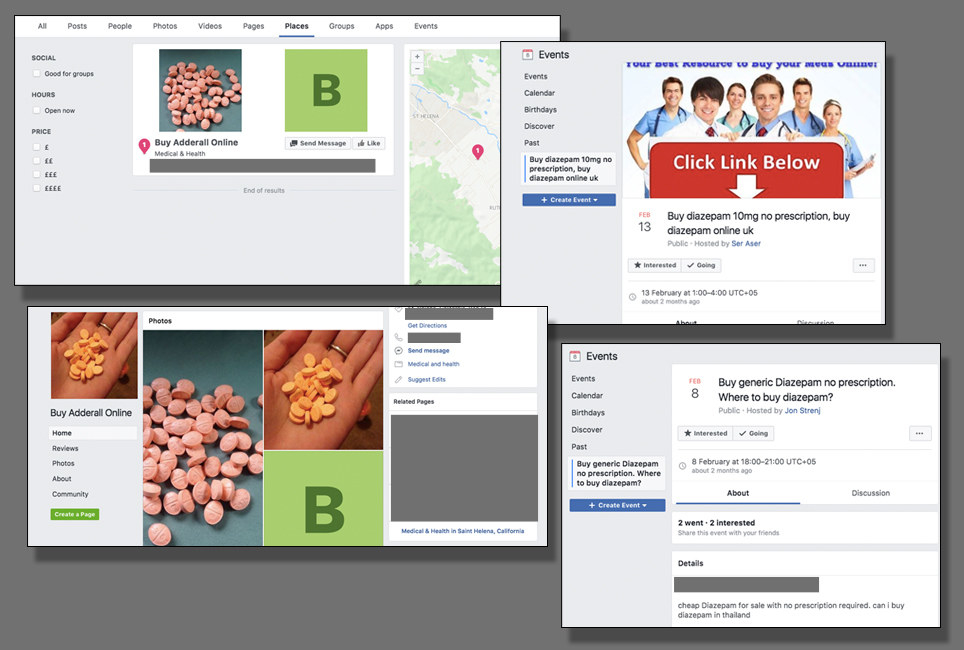 Some sellers even create Facebook events with titles like "Buy diazepam" or "Buy adderall cheap." One company created a Facebook Place called "Buy adderall online" with a California address and a phone number with a New York area code.

In an emailed statement to BuzzFeed News after the story was published, a Facebook spokesperson said it's against their policies to use both Instagram and Facebook to sell drugs and the company actively removes the content.
"We are investigating the content referenced in this story and will remove anything that violates our policies," the spokesperson said. "The epidemic of addiction is an issue that affects so many families, and no company or government organization can address it alone. We have an iterative, proactive process in place to ensure that we prevent opportunities for – and respond quickly to – illicit drug sales on our platforms. We are also working closely with experts to take all possible actions and have explicit policies in place that help make our platform safe for our community."
Facebook-owned Instagram and WhatsApp also have their share of drug dealers. Many sellers use WhatsApp as a secure way to communicate with potential clients. On Instagram, a search for hashtags like #BuyDrugsOnline or #OnlinePharmacy brings up results that point users to websites selling prescription medication and other drugs.

One company, "Tramadol Inc," was found on three different social networks, though its website is no longer accessible. "No prescription needed!" its Instagram post promised. (Tramadol is the name of an opioid pain medication.)
"Tramadol Inc. is your one stop shop for all of your Tramadol, Fioricet, Gabapentin, and Soma needs," the company's Twitter and Facebook accounts said. Its website was registered in January and gone just four months later, according to domain registration records. Experts say the sites and their associated social media profiles come and go constantly in a game of whack-a-mole.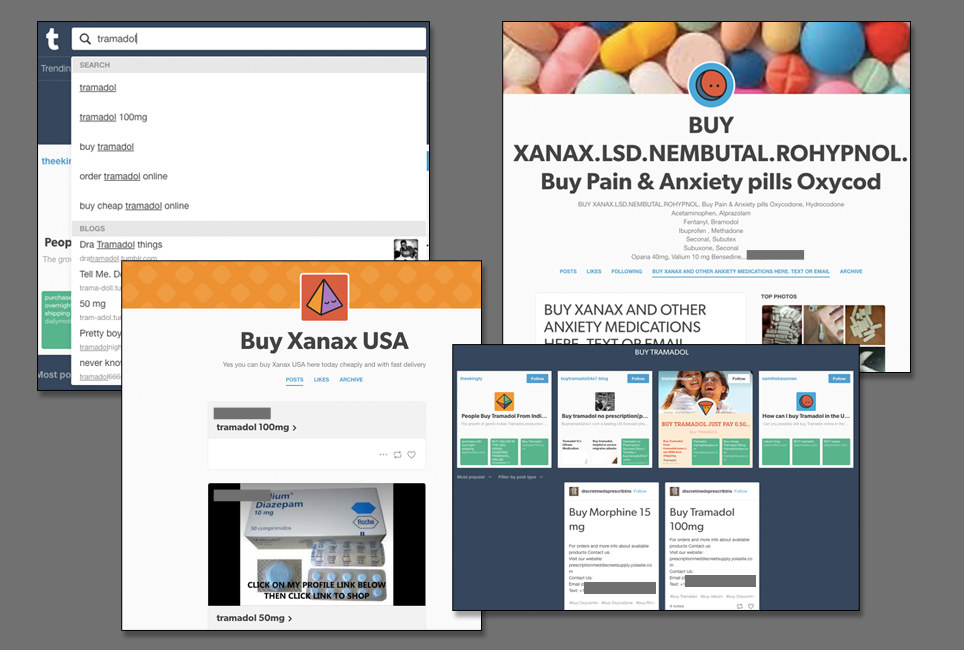 It's also easy to find drugs for sale on Tumblr, a platform popular with teens. A search for "Tramadol" brings up suggested results such as "tramadol 100mg" and "buy cheap tramadol online." That drug is often laced with fentanyl, the deadly synthetic opioid that has caused overdose deaths around the world. After BuzzFeed News contacted Tumblr, the search suggestions and blogs disappeared.

"We strive to maintain a safe space for our community members," a spokesperson for Tumblr said. "The sale of drugs on our platform is in violation of our community guidelines. We take appropriate action when we're made aware of such content, including suspending blogs."

On Tumblr, blogs are created to promote illicit drug use while on 4chan, an anonymous message board known as a haven for trolls, dealers respond directly to inquiring customers. Similarly, there are Reddit boards and Google+ groups marketing their services.

Even Pinterest has drug pushers. It was one of four companies that received a bipartisan letter from Republican Sen. Chuck Grassley, Democratic Sen. Dianne Feinstein, and their colleagues urging them to purge online drug sales from their sites.
In the letter, senators asked Pinterest to ban illegal drug sales on its platform and attached pages of images showing how easy it was to find a dealer on the site.
Although searches for many drugs, like for marijuana or Adderall, now return zero results, sellers seem to have found ways around the issue.

A search for tramadol on Pinterest, for example, brings up two dozen boards that all lead to websites claiming to sell the drug. (There's no way to know whether the seller will actually send a product without placing an order.) Pinterest blocked some of the sites and wiped its search results, but the sellers persist.
In an emailed statement, Pinterest said: "Pinterest is an app to help you discover and do the things you love, such as new recipes to cook or home decor ideas. While we have policies against this content and in most cases will not show any results if someone searches for these terms, we take it very seriously. Our Trust and Safety team relies on a combination of user reports and internal tools to take action on any content that violates those policies."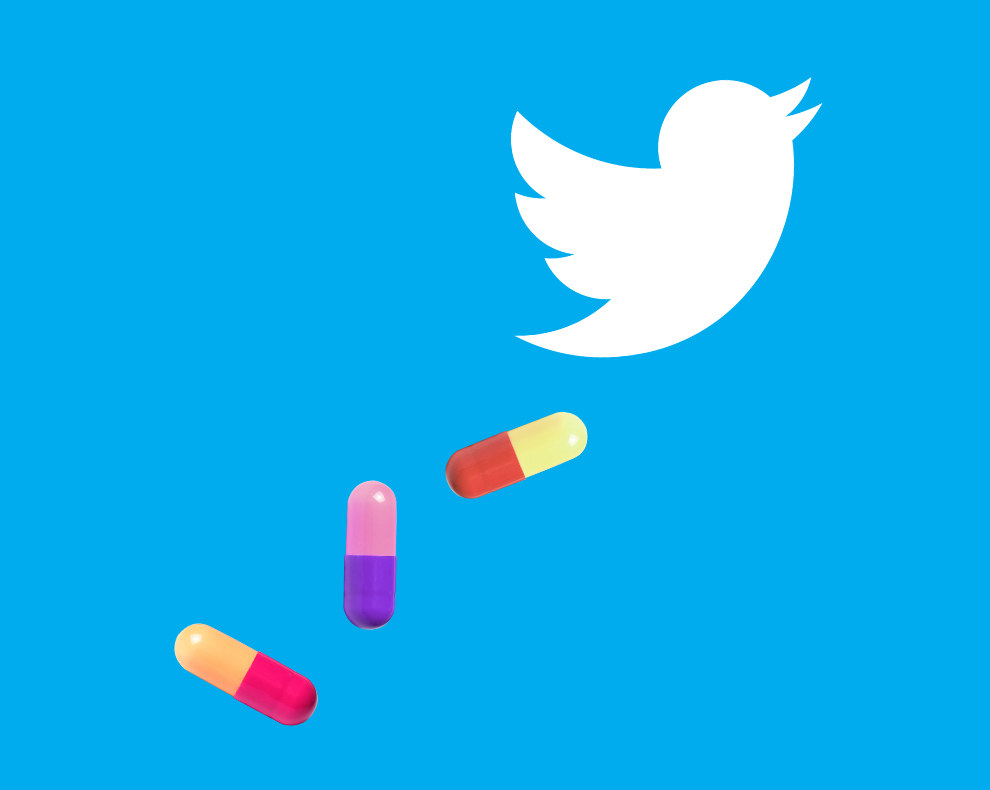 Search engines and social networks emphasize their efforts to rein in illegal drug sellers, and the challenge of catching all of them. But a group of underfunded academics recently demonstrated how big platforms could relatively easily use machine learning to do a better job.
Mackey, of UC San Diego, and some colleagues analyzed the drug sales problem on Twitter as part of an FDA-sponsored Opioid Code-a-Thon challenge.
The team gathered 213,041 tweets over a two-week period that were associated with prescription medication through keywords. From there, they identified 692 tweets that either marketed or sold drugs. After removing duplicates and dead links, they found 34 unique, live tweets that pointed to individual drug dealers, online pharmacies, and marketing affiliates.
Using that information, Mackey and his team showed that it's possible to identify bad actors through machine learning. Mackey said they wanted to show that it's possible to "automate the process so stakeholders can develop a system."

In an emailed statement to BuzzFeed News, Twitter said that its rules "prohibit the use of our service for any unlawful purposes or in furtherance of illegal activities, and Twitter has clear processes for working with law enforcement."
"Additionally, we employ a range of proactive measures to identify and action content that violates our Terms of Service," the spokesperson added. "While we cannot discuss these measures in detail, we are constantly reviewing our policies and tools to combat bad actors."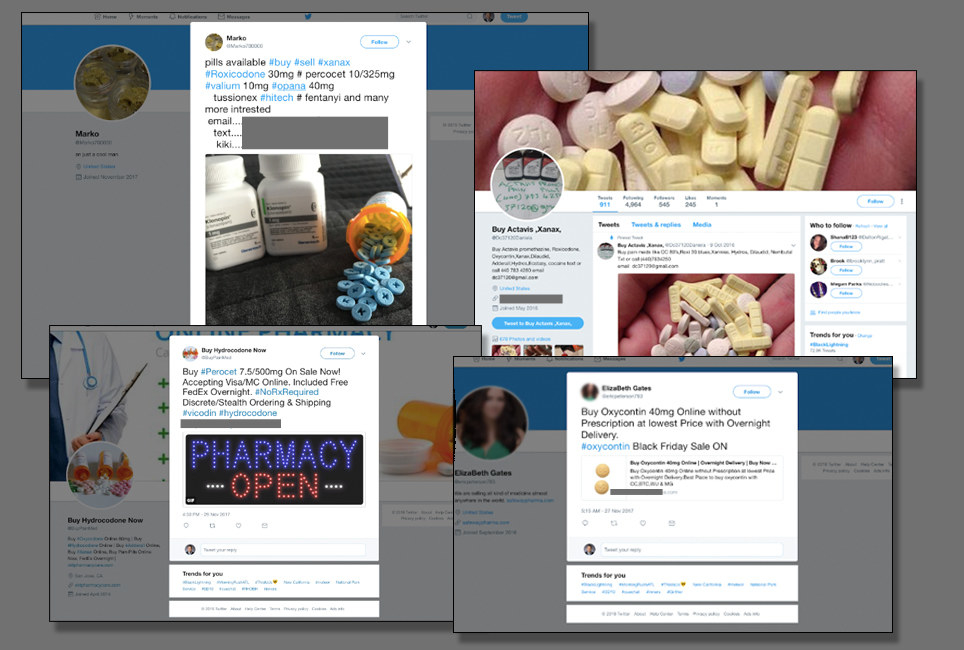 Despite of Twitter's efforts, Mackey and his small team were able to develop a system to identify drug pushers the company had missed. He says tech companies have more resources to devote to the issue.

"Our team is three researchers — they can do what we're doing." ●
UPDATE
Updated with comment from Facebook.