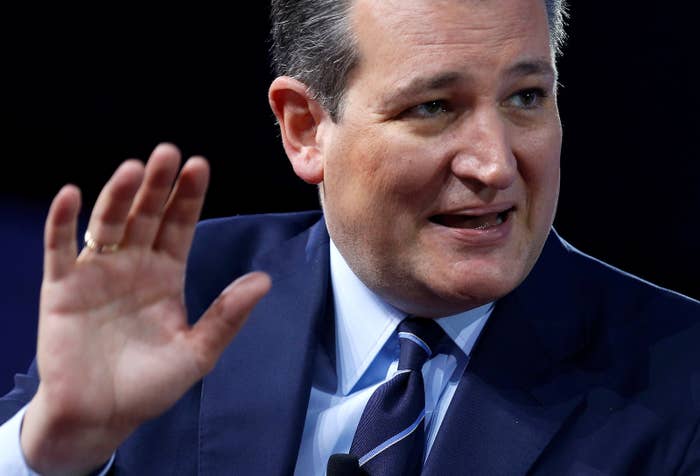 A tax-exempt organization funded by Robert Mercer placed online ads that overtly endorsed Ted Cruz and directly attacked Hillary Clinton and Donald Trump, possibly in violation of IRS rules governing social welfare organizations.
Secure America Now is a 501(c)(4) organization that describes itself as "the largest national security digital platform in the nation, dedicated to bringing critical security issues to the forefront of the American debate."
As a social welfare organization, as opposed to a political action committee or campaign, SAN is not supposed to engage in "direct or indirect participation or intervention in political campaigns on behalf of or in opposition to any candidate for public office," according to IRS rules on social welfare organizations.
But SAN appears to have done exactly that during the 2016 campaign. In April of that year, the group ran an ad on at least three local newspaper websites that began with the words, "Vote Ted Cruz." The ads went on to say that Cruz "recognizes the threats to America" and "he will confront and stop radical Islamic terrorism." A March ad said "Ted Cruz is the clear ally of Israel" and declared "Donald Trump is not."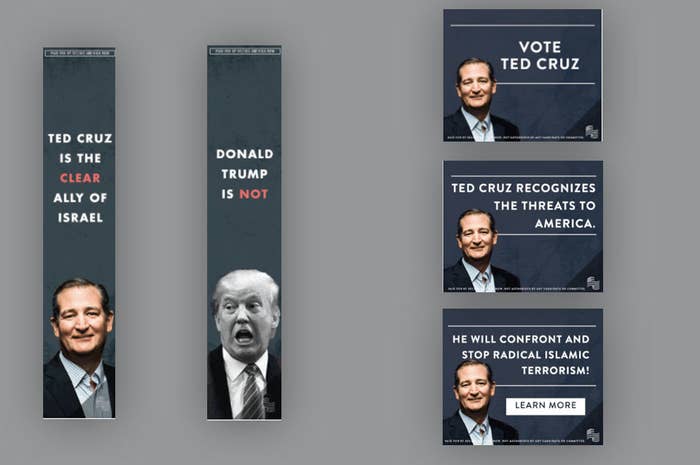 "These are all forms of political campaign intervention on behalf of Ted Cruz and against Donald Trump," said Marc Owens, a lawyer who headed the IRS's exempt-organizations division for 10 years and is now a partner at Loeb & Loeb, after being shown the pro–Ted Cruz ads.

SAN's support for Cruz and attack of Trump aligns with the fact that, at that time, the wealthy Mercer family had put its money behind Cruz. (They became major backers of Trump after he secured the Republican nomination.)
BuzzFeed News contacted SAN for comment but did not receive a response prior to publication.
Mercer's funding of SAN was previously hidden until the Center for Responsive Politics published an investigation Thursday that revealed the billionaire right-wing donor was one of the organization's key funders.

John Wonderlich, executive director of the Sunlight Foundation, a nonpartisan organization that advocates for government transparency, said SAN's hidden funding and overtly political ads show "how wealthy donors can affect our political discourse without us knowing about it."
"If you're a wealthy enough donor you can often hide your identity and place very explicit political ads or take positions that a lot of people would not want to be publicly associated with, or hide the political position you're taking," Wonderlich said.
BuzzFeed News analyzed SAN's video and display advertising using Pathmatics, a tool that tracks digital ad placement and spending. Pathmatics found hundreds of ads placed by SAN, though a majority of those reviewed did not explicitly support or oppose a political candidate. Many ads placed in 2015 were focused on opposing the Iran nuclear deal. According to Pathmatics estimates, SAN spent $972,000 on advertisements before Jan. 1, 2016, and $93,000 after.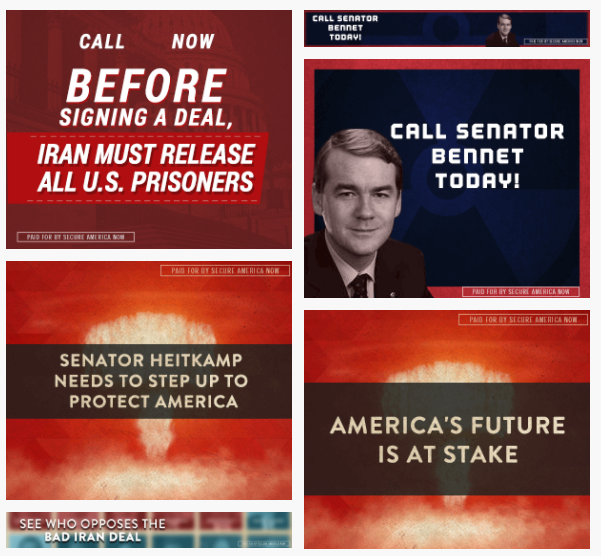 Owens said a key question is how much money was spent on SAN's political advertisements, and whether they were the majority of the organization's political activities.

"These ads would be permitted to be disseminated by a 501(c)4 as long as they and any other political ad didn't rise to the level of being the primary activity of the organization," he said. In other words, if SAN spent more than 51% of its income on ads — or other activities — that explicitly endorse or oppose a candidate, they would be in violation of IRS rules.
According to the 2016 tax documents included in the report, SAN received more than $8 million in gift revenue, nearly all of the organization's income. The documents also say the political campaign activity expenditures totaled $124,192.
Owens and Wonderlich both said it's unlikely the IRS or Federal Election Commission would look closer at SAN's funding or activities. And even if they did find a violation, Owens said the organization was unlikely to face financial consequences because gift income is not taxable.
Other ads from 2016 also promoted Cruz's positions. "Ted Cruz wants to monitor Muslim communities and stop homegrown terror," said one. It concluded, "We agree with Ted Cruz."
That message echoes reporting from the Center for Responsive Politics that found SAN placed targeted, anti-Muslim ads in swing states during the final stretch of the campaign. It also explicitly targeted at least one Democratic candidate. "Stop support of terrorism. Vote against Catherine Cortez Masto," read one ad about a Nevada senatorial candidate. SAN also placed an ad in February 2016 that said, "Hillary is a national security disaster for Colorado."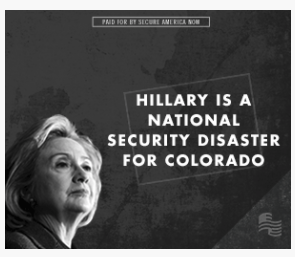 Late in the campaign, SAN set up a website, hillarysinbox.com, and ran ads on Fox News' website to drive traffic to it. The site is no longer online, but a press release about its launch said it "highlights Hillary Clinton's failures as a leader, specifically her national security failures, through pithy and engaging content."
As with the webpages connected to ads promoting Ted Cruz in 2016, hillarysinbox.com is no longer online and the site was blocked from being saved by the Internet Archive.