Russia's state television channel appears to have photoshopped a smile onto North Korean leader Kim Jong Un.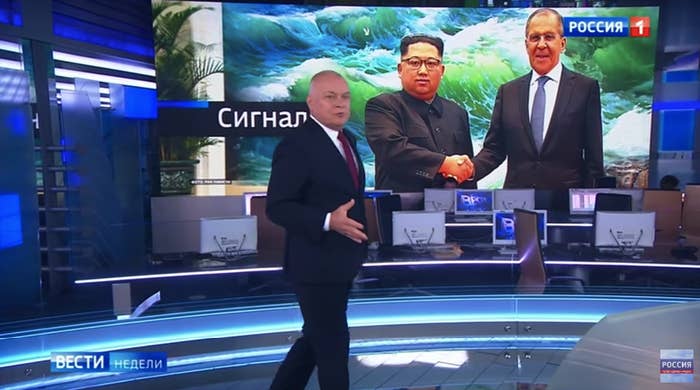 The photograph of Kim Jong Un being in a good mood aired on Russia's state TV channel, Rossiya 1, during a Sunday news program that discussed positive relations between the Russian and North Korean leaders.
Kim Jong Un "sent Putin a warm hello" and called Russians "wonderful friends," said host Dmitry Kiselyov at the beginning of the segment to the backdrop of the smiling North Korean leader and foreign minister Sergei Lavrov.
However, the photograph released by Russia's foreign ministry shows Kim Jong Un unsmiling and not as tan as in the photo that aired.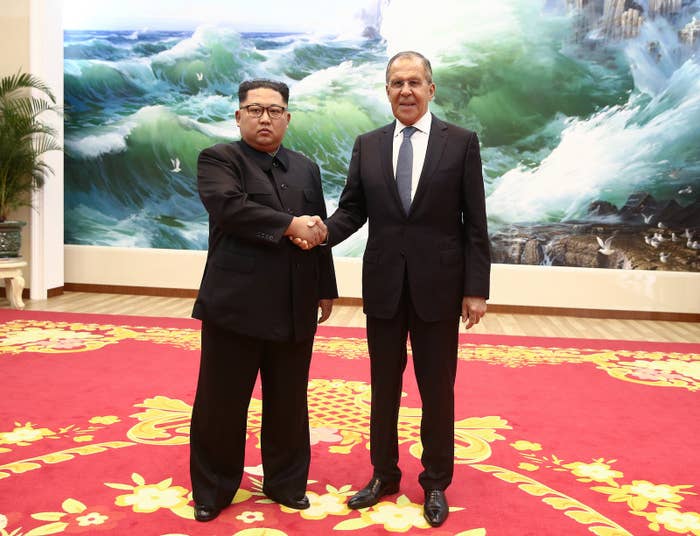 The host of the program, who's widely regarded as someone who helps spread the Kremlin's messaging, told a Russian radio station that the image was not altered. "They always take pictures with a high burst mode," he said in explaining the different facial expression.
Rossiya 1 did not respond to BuzzFeed News' requests for comment and a request for the original photo used on the television program. Neither the official Russian Foreign Ministry website, Flickr, or independent wire services have a photo of Kim Jong Un smiling in that photo. However, there are other images from that day of the North Korean leader smiling while greeting Sergei Lavrov.
Here are the photos again so you can judge for yourself.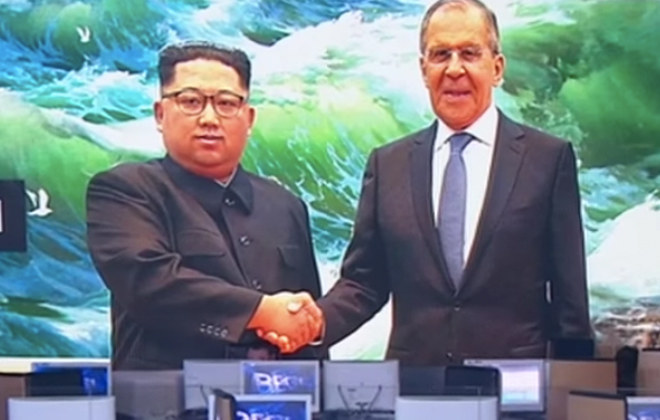 This isn't the first time Rossiya 1 made questionable programming decisions. After the Paul Manafort indictment, they opened their talk show with a video of Alex Jones pledging allegiance to Putin.