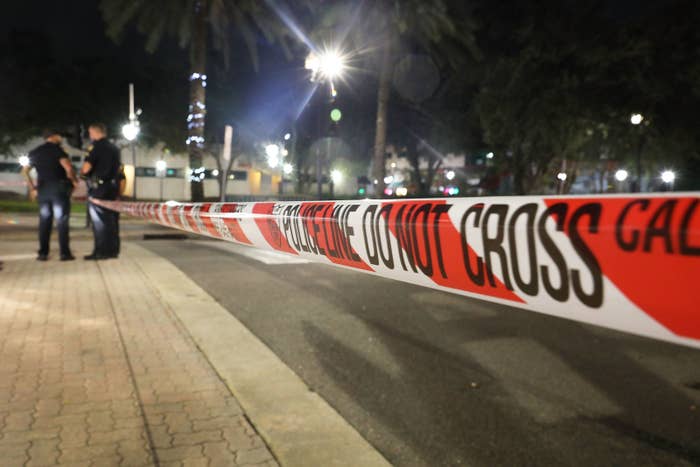 A shooting at a Madden NFL 19 tournament in Jacksonville, Florida, left two dead and 11 injured Sunday. The suspect has been named as David Katz, a participant in the tournament. Within an hour of the shooting, rumors and coordinated hoaxes began to spread on social media. BuzzFeed News is keeping track of the misinformation.
How to read this post:

UNVERIFIED: Claims that have not been confirmed by police or other official agencies or entities involved in the investigation. Treat this kind of information with extreme skepticism. In some cases, it's unclear where it originated and could simply be a rumor with no evidence to back it up.
TRUE: Official sources such as police, law enforcement agencies, or an entity involved in the investigation confirmed this information.
FALSE: Official sources such as police or law enforcement or others with direct knowledge have debunked this information.
BuzzFeed News will continue to monitor the claims below and will update their status as new information emerges.
1. FALSE: The suspect posted negative messages about Donald Trump and was a member of "the resistance."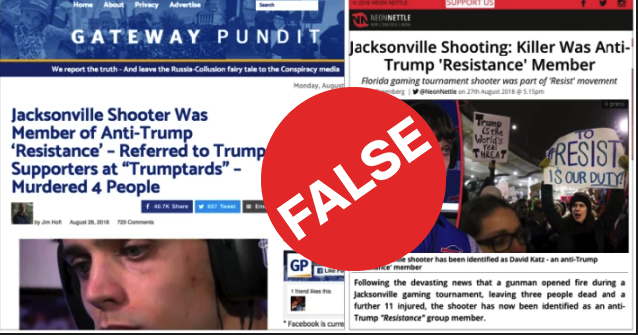 Reports about the suspect making anti-Trump comments rely on an unverified Reddit account some claimed belongs to Katz. Hours after being accused, a person using the account held a Reddit AMA about being falsely accused.
"How does it feel knowing you were misidentified? Does it bother you that complete strangers have been reading through your post history?" one user asked.

"I was surprised how smart some people are to figure it out themselves that I'm not him," the person behind the account replied.
2. FALSE: Four people have died in the shooting.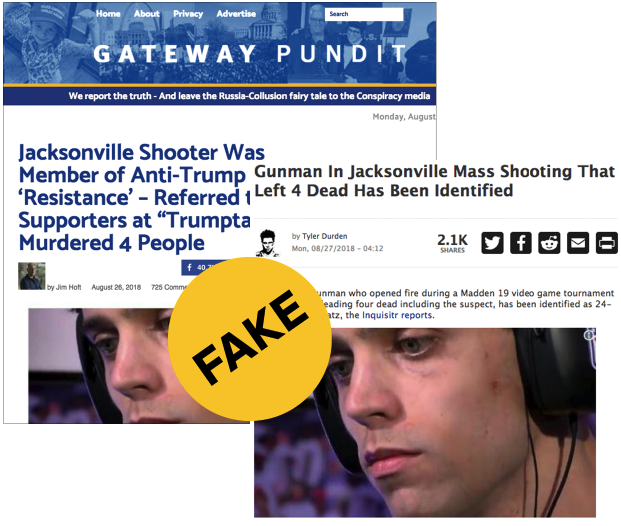 Claims that there were four victims have been shared thousands of times on Twitter and Facebook. Two people were killed and the suspect died of a self-inflicted wound, according to authorities. Here's what we know about the victims.
3. FALSE: The website Kotaku did not publish this article, it's a targeted hoax.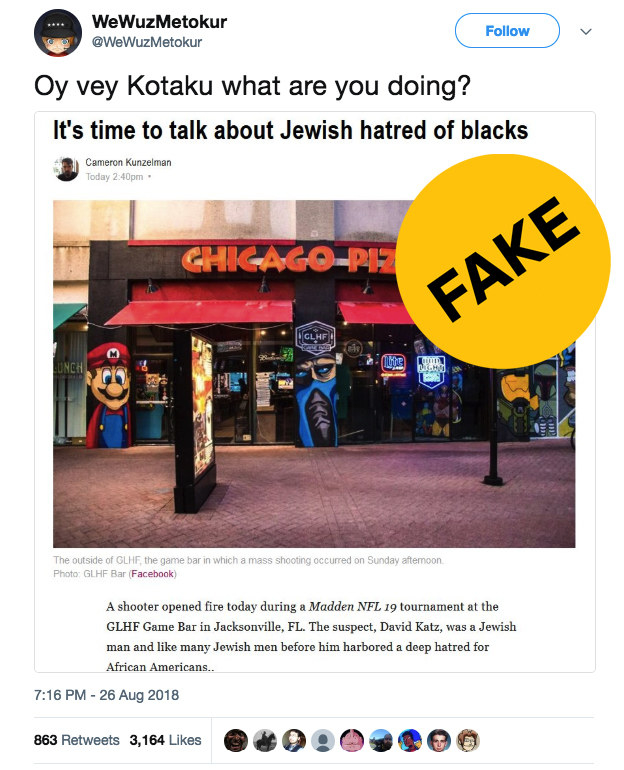 The user later tweeted about making the fake screenshot.
"Create a fake headline," they said. "Watch people comment on it. Now once the headline is found to be fake they are still stuck with their opinion on it. So the more inflammatory the headline usually the more intractable their position on the issue. You've stripped away the bullshit."
4. FALSE: People were systematically spreading fake images and names of the suspect. The suspect's real name is David Katz.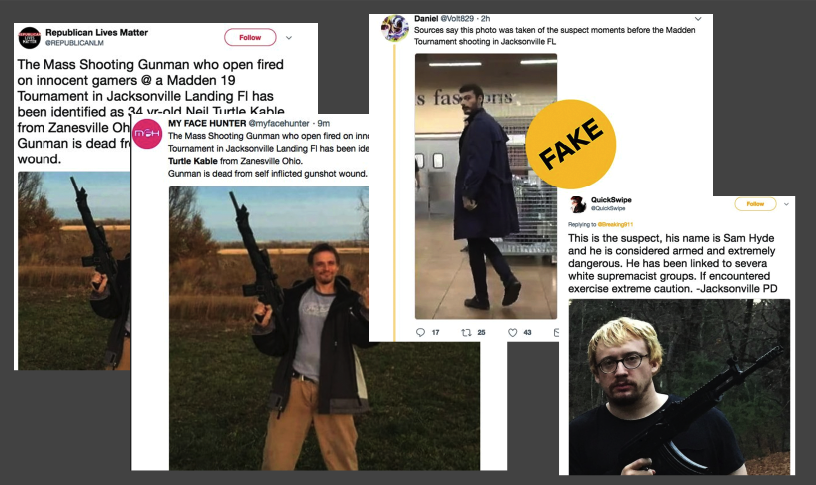 In the aftermath of the shooting, people were spreading fake names for the suspect. The images included YouTube personality Sam Hyde and a Twitch streamer Paul Denino. Twitter commentator Laura Loomer, who has over 200,000 followers, falsely said Denino was the suspect and later apologized.
Although she deleted her tweet, many others continued repeating the false claim and using his photos. One person faked a Twitter account for the Twitch streamer.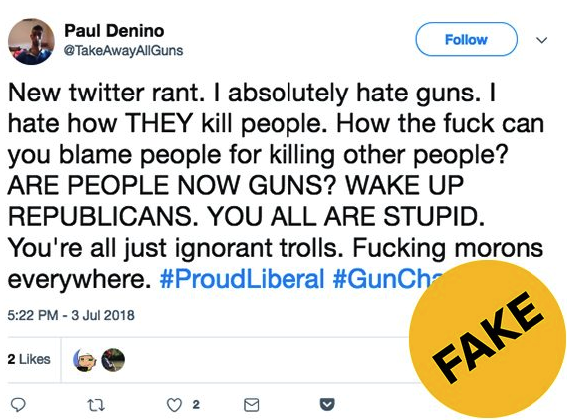 This tweet was posted by a filmmaker who specifically says he's not the famous actor in his Twitter bio.