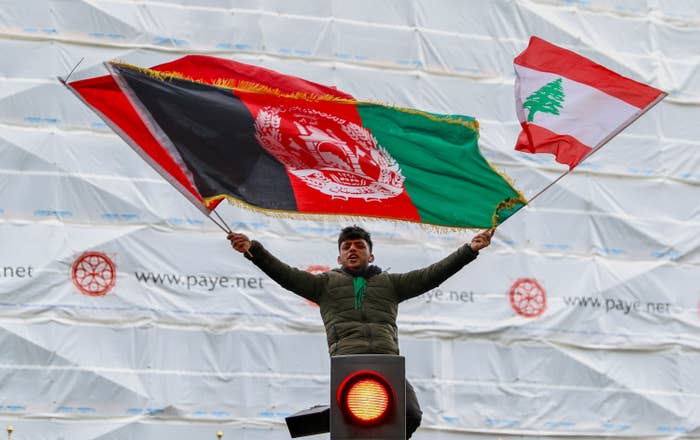 Thousands of people across the world showed their support for Palestinians in protests amid some of the worst fighting between Israelis and Palestinians since the 2014 Gaza War, with demonstrators from Canada to Japan waving flags and chanting "Free Palestine" on Saturday.
The protests come as tension and violence in the region grows, with at least 145 Palestinians and 10 Israelis killed, including children.
The violence began when Israeli security forces raided Al-Aqsa Mosque during Ramadan last week, injuring scores of worshippers and causing Hamas to retaliate with rocket fire. Israeli police also violently clamped down on protesters demonstrating against the expulsion of Palestinians from their homes in the neighborhood of Sheikh Jarrah.

Videos also showed Israel's Iron Dome defense system lighting up the night sky as it intercepted a flurry of rockets.
On Saturday, an Israeli airstrike hit a refugee camp in Gaza, killing eight children and two women. Hours later, more airstrikes destroyed a 12-floor residential building in Gaza that housed international news organizations, including the Associated Press and Al Jazeera, in a move widely condemned as a threat to the free press in the region.
The Israeli military claimed that the strike on the building — which came so quickly that reporters had to leave equipment behind — was necessary because it contained "Hamas military intelligence assets." The AP, however, said there was "no indication Hamas was in the building or active in the building."

"This is something we actively check to the best of our ability," said a statement from the news organization. "We would never knowingly put our journalists at risk."
President Joe Biden spoke with Israeli Prime Minister Benjamin Netanyahu on Saturday, expressing "grave concern" about the situation but not mentioning Israeli airstrikes directly, according to a readout of the call.
The latest round of violence has caused people across the globe to rally in solidarity, with some protesters facing police violence as a result.
"We have been silent for many years. It is time for us to speak for all those Palestinians who are dying and defend them, because if we don't, no one else will," one protester in Madrid told Reuters.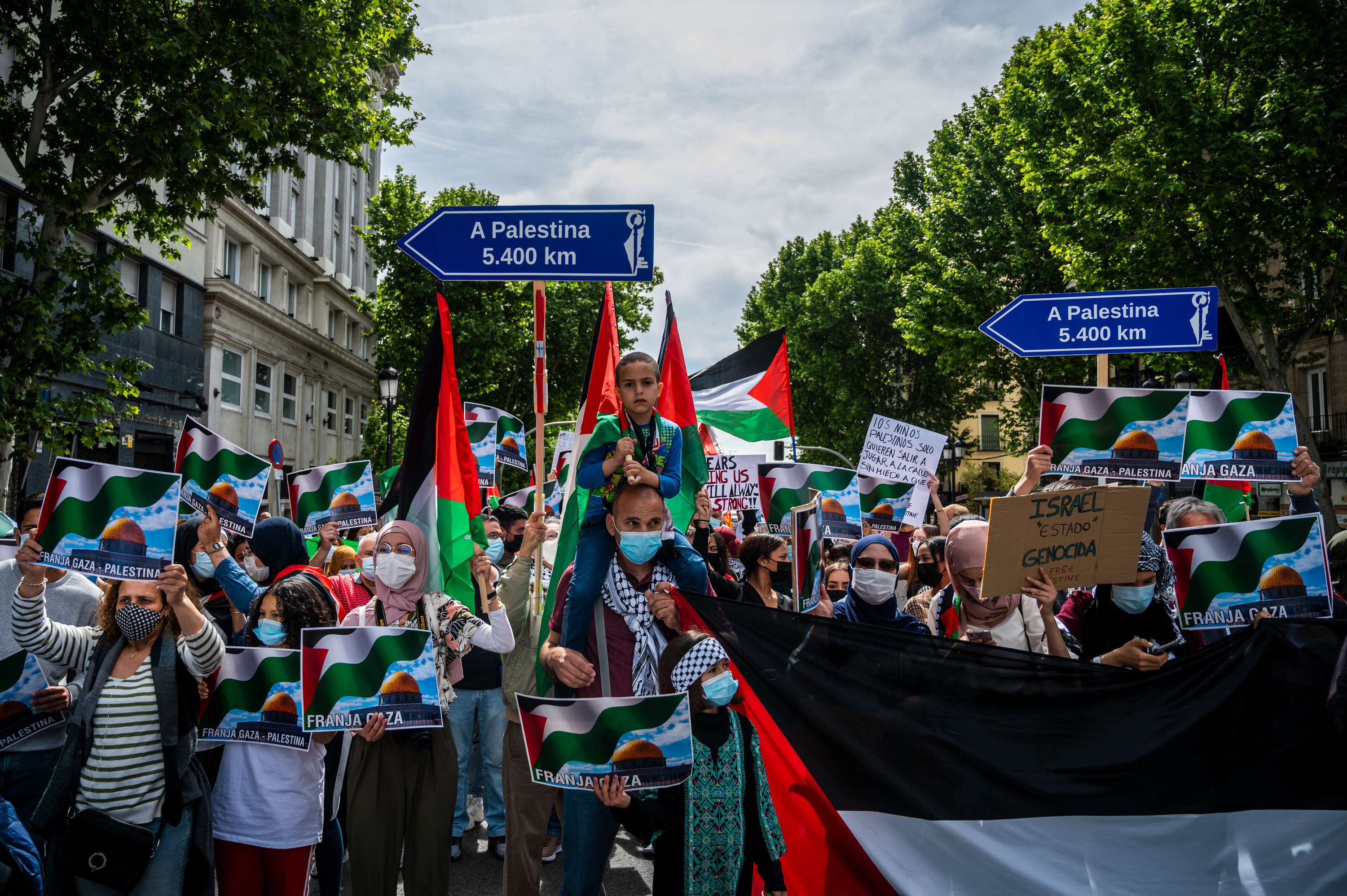 Protesters also gathered in Mexico...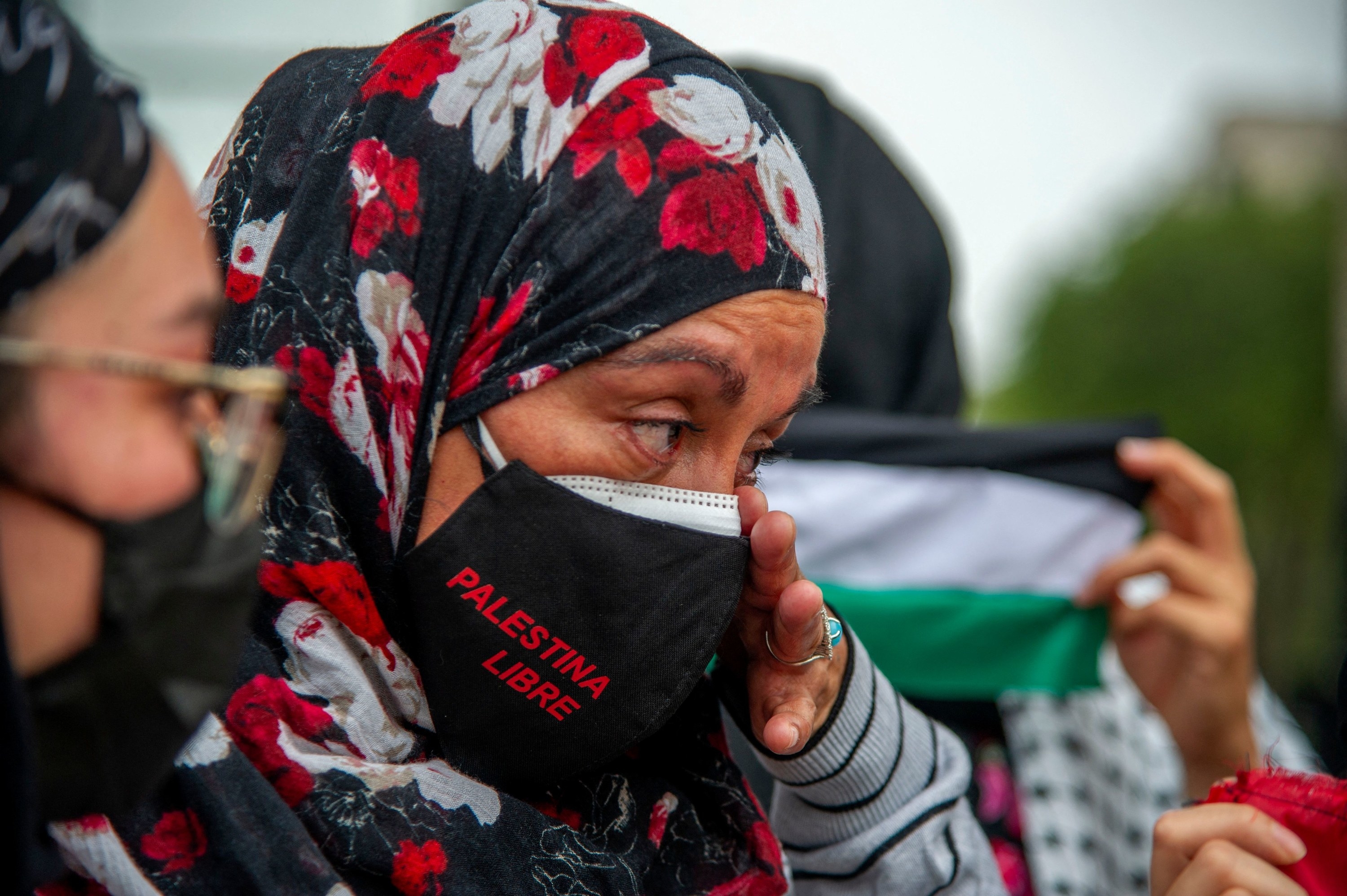 ...and in Canada...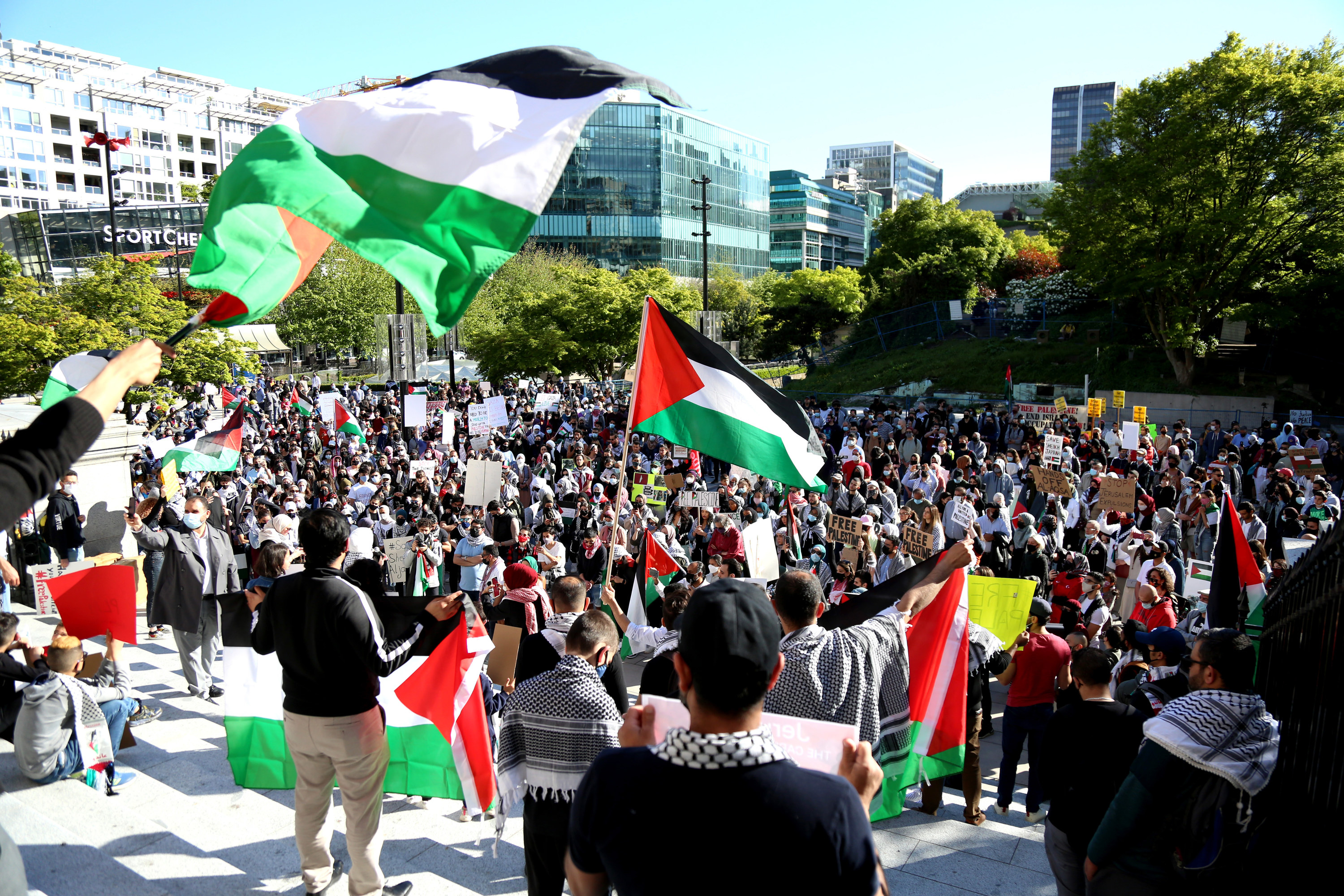 ...and in the US.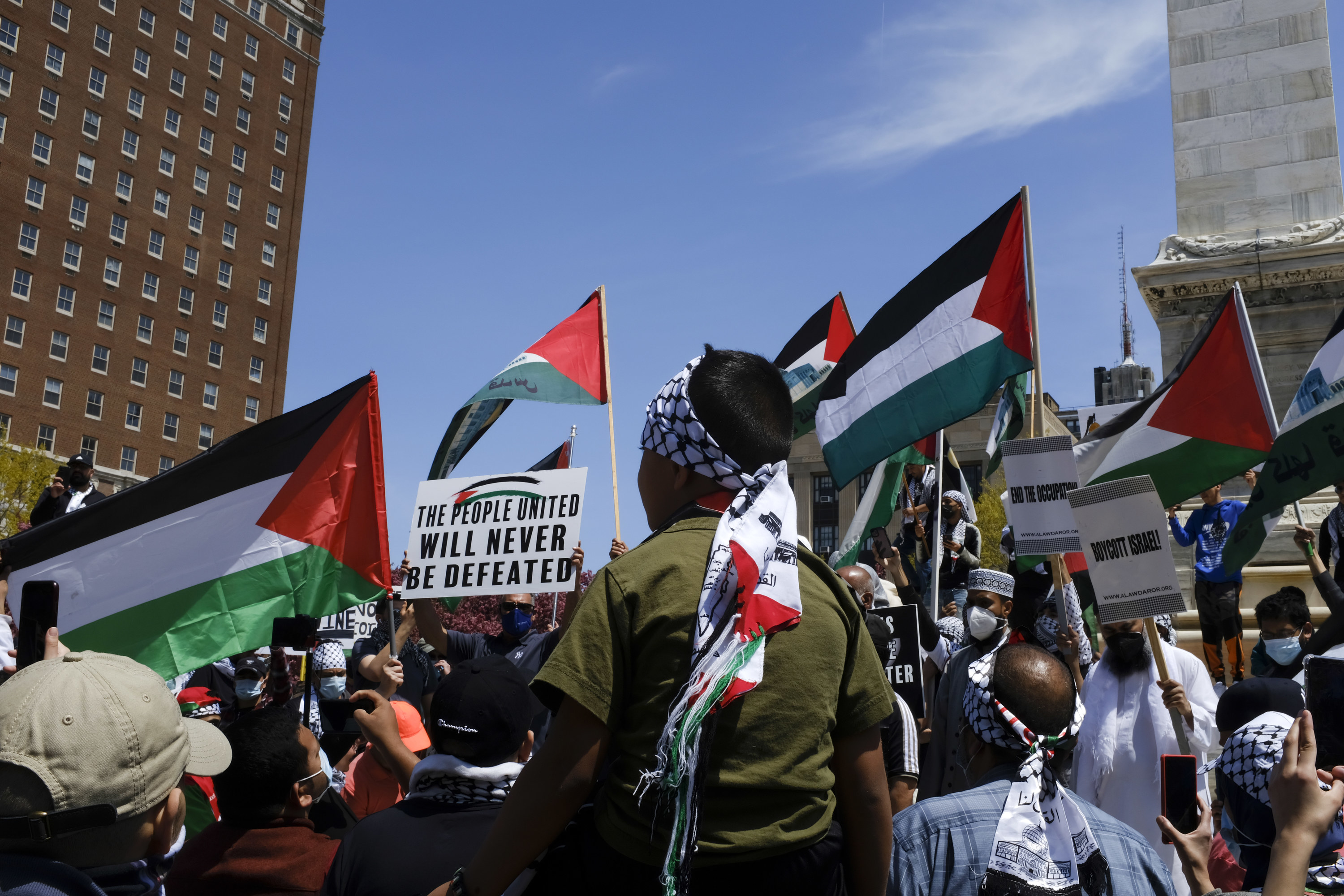 People gathered outside the Israeli Embassy in Ireland...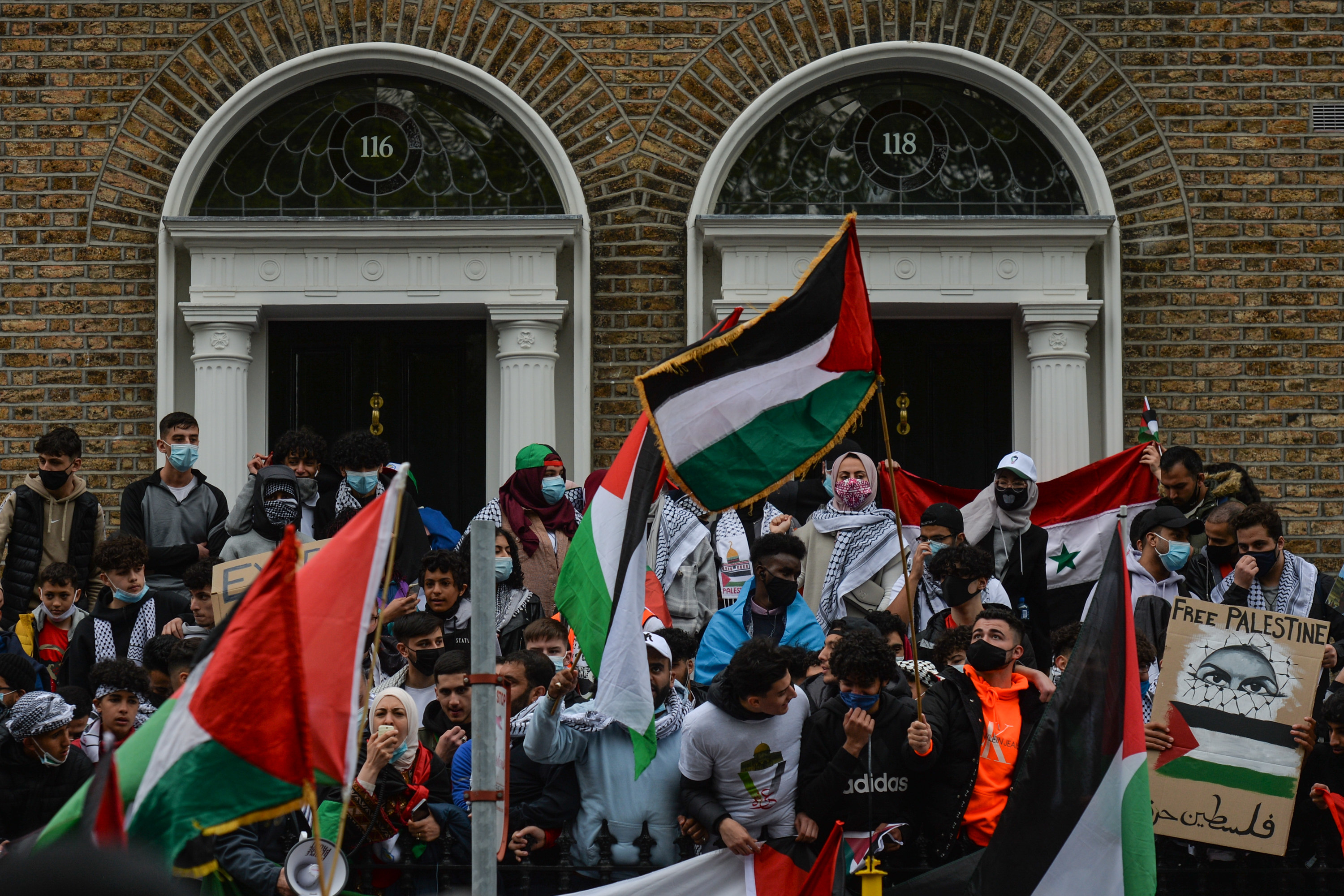 ...and in front of the White House in Washington, DC.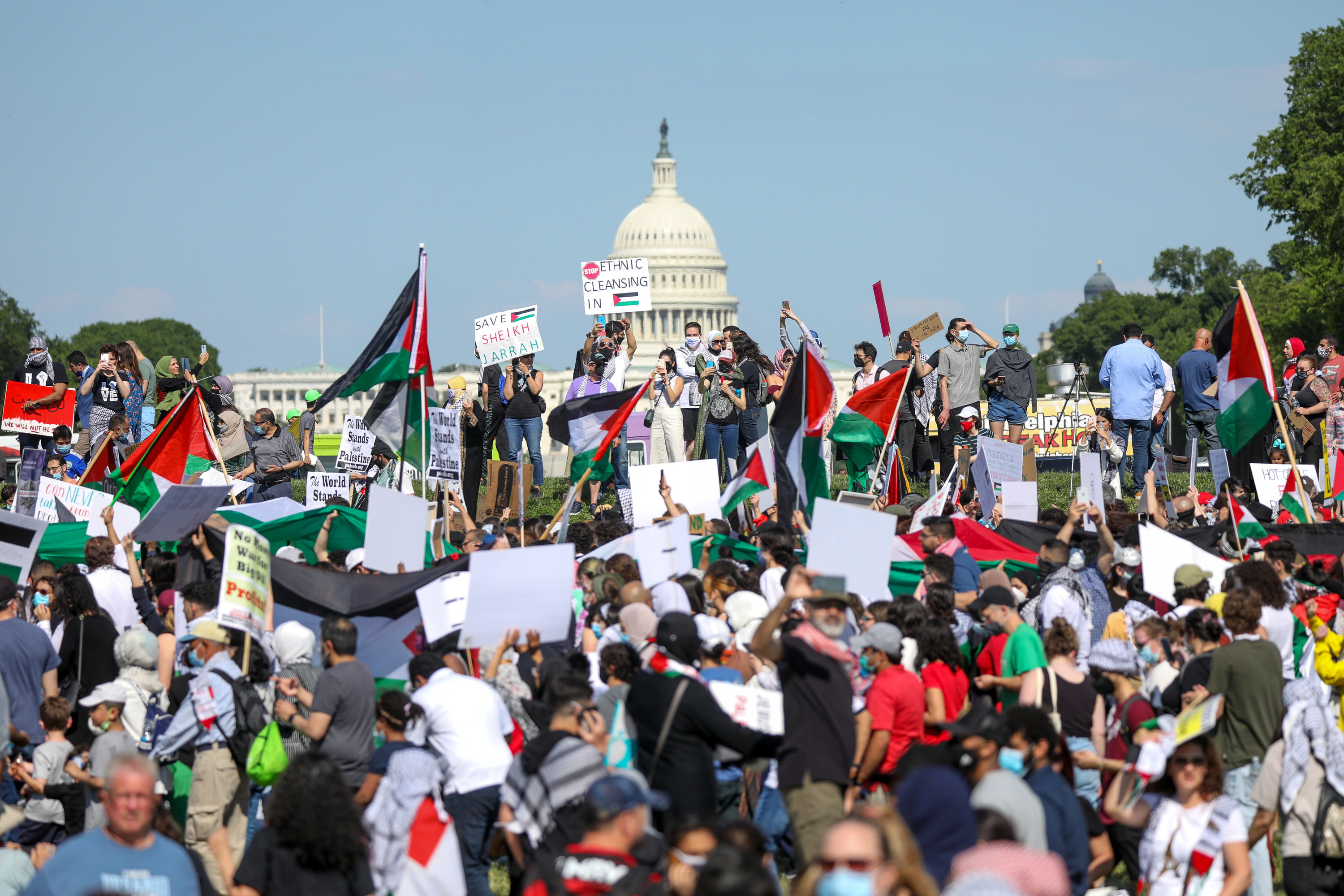 Even in Tel Aviv, a woman raised a Palestinian flag in front of the Israeli military.