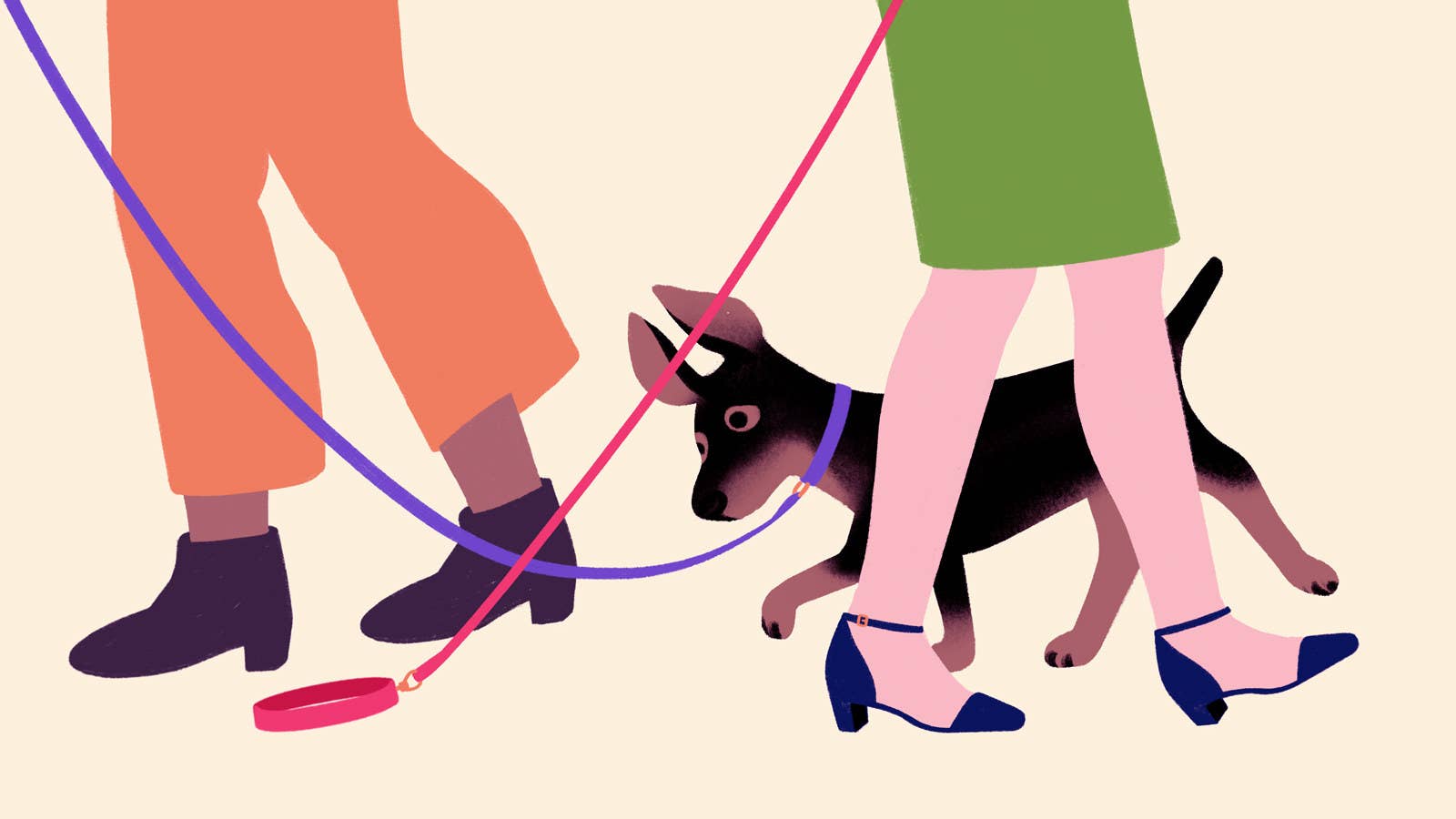 When she decided to get a second dog, Sandy Dowden went to Puppy Find, an online directory of dog breeders. Dowden found a listing for a breeder who sold the kind of dog she'd had her eye on, a Cavalier King Charles spaniel, and sent an email.
The breeder quickly replied to ask what Dowden's home was like and about her experience with dogs. It seemed like they were doing their due diligence.
"They made it sound like they were really interested in whether or not it would be a good home for the puppy and everything," Dowden said in a phone interview with BuzzFeed News. "And so then I told them that I was interested."
The asking price was $800, about half of what other breeders were asking. They told Dowden to pay through a Walmart money transfer, which struck her as odd.
"I told him on the email, I said, I'm just a little bit leery of this kind of transaction because I've heard of other people getting scammed," Dowden said. "And he kept reassuring me that, you know, he wasn't going to scam me and that this was legitimate."
It wasn't. After receiving the initial $800, the breeder told Dowden they wanted another $900 to cover shipping costs. That's when she realized she'd been ripped off.
Dowden fell for what's known as a puppy scam, a widespread internet scheme that preys on people looking for a dog, cat, horse, bird, or even tortoise. A study by the Better Business Bureau released in September 2017 found that "it can be difficult to navigate an online search for a pet without coming across a bogus website." Steven Baker, who authored the report and spent some 30 years working for the Federal Trade Commission before joining the BBB, told BuzzFeed News the problem continues to get worse.

"I think anybody that goes looking online for a puppy, if you look at more than one or two places, you're going to run across a fraud site," Baker said. "It's that bad."
The BBB received over 10,000 complaints about puppy scams over the last three years, Baker said, and in 59% of cases, no dog was ever received. That number doesn't include other types of pets. Baker also obtained a 2015 draft study from the FTC through a FOIA request that showed some 37,000 complaints of the same type. BBB's report also notes that less than 10% of victims of any type of fraud file complaints.
The scam is so pervasive that Delta Air Lines, which has a pet shipping division, filed a federal lawsuit in 2017 to identify the scammers behind the now-defunct website DeltaPetTransit.com. Delta didn't reply to requests from BuzzFeed News following up on the lawsuit.
The website PetScams.com keeps track of the scams and runs a Facebook page to warn potential customers. It also explains how the scam works: First, a shopper comes across the fraudulent website either through a web search, an online marketplace like Craigslist or Pet Find, or social media. Then they're roped into a pricey delivery. Finally, once the victim realizes it's a scam, they're threatened in a last-ditch effort to get more money out of them. Usually scammers are asked to pay through a money transfer or bitcoin — a telltale sign of a scam.
Paul Brady, as he's known online and in the community, runs PetScams.com with a team of volunteers around the world. He didn't share his real name with BuzzFeed News because of death threats he's received for his work. He said fraudulent sites often copy real breeders' websites, which makes them look more legitimate.
The photos and videos are usually stolen. Baker said he's recently also seen a spike in scammers doing their own voiceovers for stolen videos to help dupe potential victims. The sheer scale of the scam means most people whose content was appropriated by the fraudsters often don't even realize it. The fake puppies on these sites are sold for less compared with real breeders, and Baker estimates people lose anywhere between $100 and $1000 on a regular basis, though some are scammed out of even more cash.

The scam doesn't end when the order is placed. Once the customer picks their pet, they're directed to a shipping website that also spoofs real companies.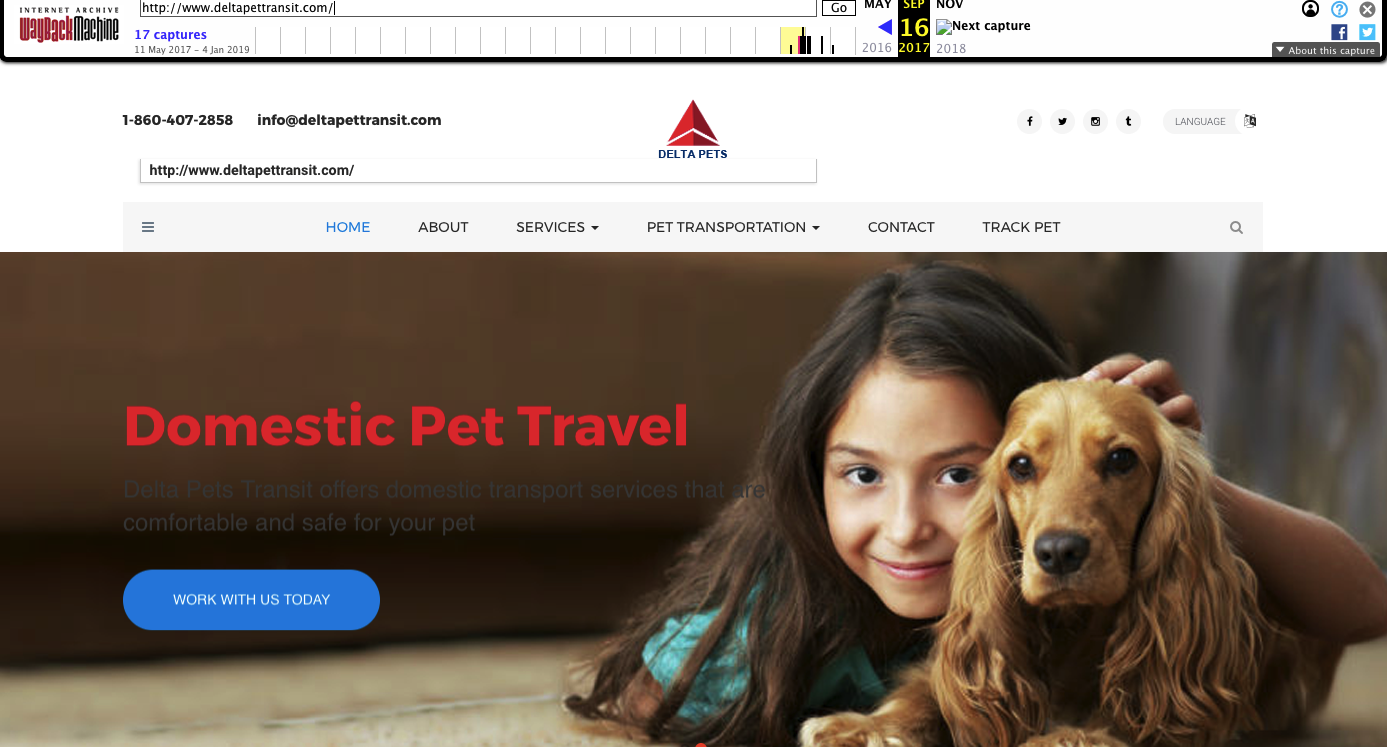 Whether it's animals or illegal drugs, Brady said the framework for the scam is similar across the board.
"It is one scam. It is actually all the same delivery scam and it works exactly the same way. So the different kind of steps in it are: It is advertised, you pay for it or you're getting it for free, and you sign up for delivery on their terms," Brady said. "Doesn't matter whether it is a baby, a horse, or euthanasia drugs."
Baker spoke with multiple victims for his BBB report and found that scammers will often play to victims' emotions to get more money out of them. Once the shipping information is faked, they will demand hundreds more dollars for pets they say are stuck in a shipping facility. Some scam websites also offer victims upgrades like air-conditioned crates and health insurance.
"Scammers get you attached to a picture of a pet and then that makes you illogical," Brady said. "So you will pay money if you think that pet is dying in an airport because of you."
When she realized she'd been scammed, Dowden contacted the police, but they did not take any action. Determined to find the scammers, she drove to the addresses they gave her but found two vacant homes.
"I did more investigation than the police did," she said.
Baker said that, in his experience, authorities rarely take on cases like puppy scams because on the surface they can seem small scale. The thinking is that if a person lost a few hundred dollars, it's unfortunate, but it's not as high priority as, say, violent crimes. But that doesn't account for the networks of organized scammers who juggle multiple victims at once, gathering thousands of dollars. He's not aware of any prosecutions since his study came out a year and a half ago.
Many of the scams are run by people in Cameroon, Baker said, but Ukraine and Nigeria also contribute.
"[Cameroon's] got a pretty educated population without a whole lot of jobs," he said. "And the same happens in Nigeria and Ukraine and some of the Eastern European countries. Since you've got pretty bright people with no jobs and no prospects, they turn to internet scamming."
The targets are largely westerners in Canada, Australia, the US, and the UK. Baker found that people in their twenties and thirties are especially vulnerable to pet scams.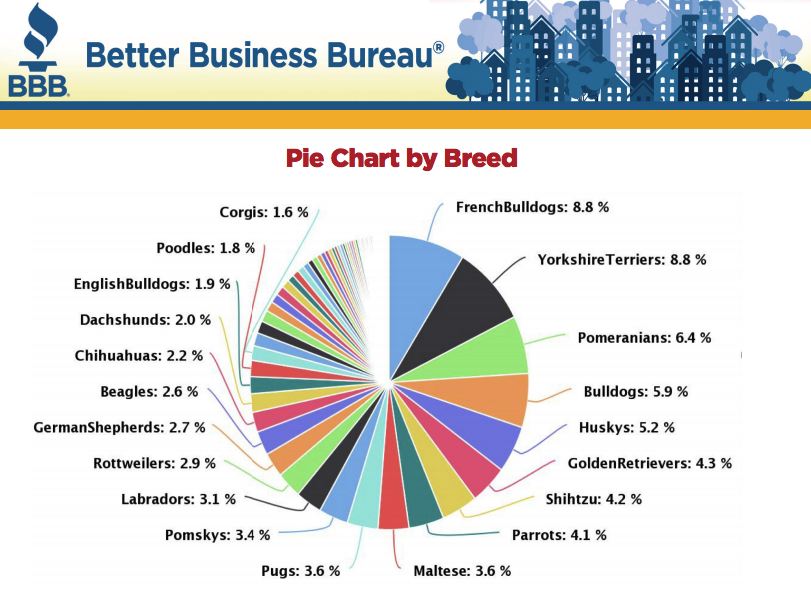 There are a few ways to determine whether a website is legitimate, like doing a reverse image search on the pets or googling a phrase that doesn't mention the breed of the animal to see if other sites are using the exact same language. But the most surefire way to prevent being scammed is to meet the future pet in person, Baker said. That's what Dowden did when she tried to adopt again after losing her money. She said being scammed took an emotional toll on her, and she was embarrassed to tell her husband what happened.

"I had already bought [the dog] a little toy and some food, and I had everything all ready for him to come to the house," she said.
Dowden had planned to name the puppy after her recently deceased mother, and the money she sent to the scammer came from her inheritance.
"After my mother died I just felt like I needed something," she said. "And so I thought, I must see how much those puppies are, and if they're not very much, I just might buy me a puppy."
Dowden eventually got her puppy, which she named Louis, thanks to an in-person meeting with a breeder. She said when she met her future dog, he was chewing on the breeder's toes.
"It cost me a little more than I planned on, but I learned a valuable lesson," she said. "Part of it was my own fault for not slowing down and paying attention, and part of it was just the greed and dishonesty of people who are out there just waiting to take advantage."
She also learned that sometimes scammers have trouble keeping track of their victims. Not long after stealing her money, the scammer emailed Dowden again to ask whether she'd reached out about purchasing a puppy. It seemed to have been sent to her accidentally.
"I sent him a note back, and I said, 'Why would I contact you again, you lying, cheating, no-good son of a bitch?'" she said. ●