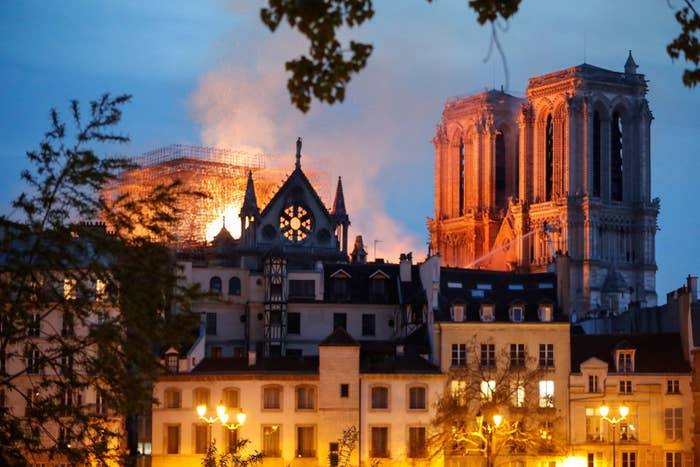 The Notre Dame Cathedral, an iconic Parisian landmark, suffered extensive damage Monday after a fire engulfed the historic structure, causing its spire to collapse and destroying much of its roof. You can read more about it here. As the cathedral burned, hoaxes, conspiracy theories, and coordinated disinformation campaigns began to spread across social media.
1. This story from InfoWars relied on a since-deleted tweet to spread a baseless claim the fire was set deliberately.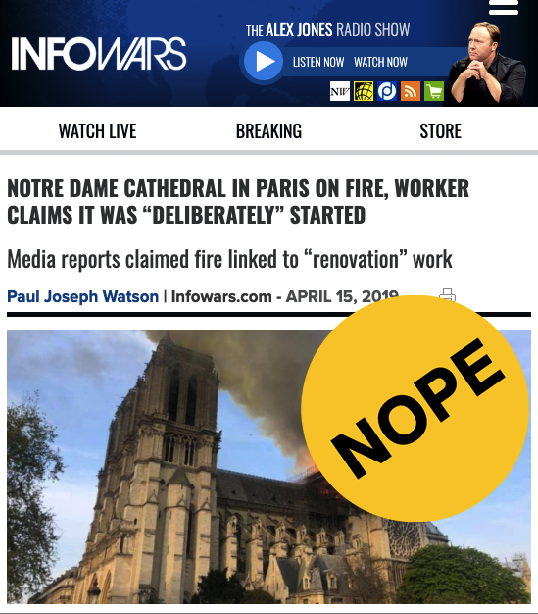 2. Far-right influencers are pushing an old narrative about "smiley face" reactions.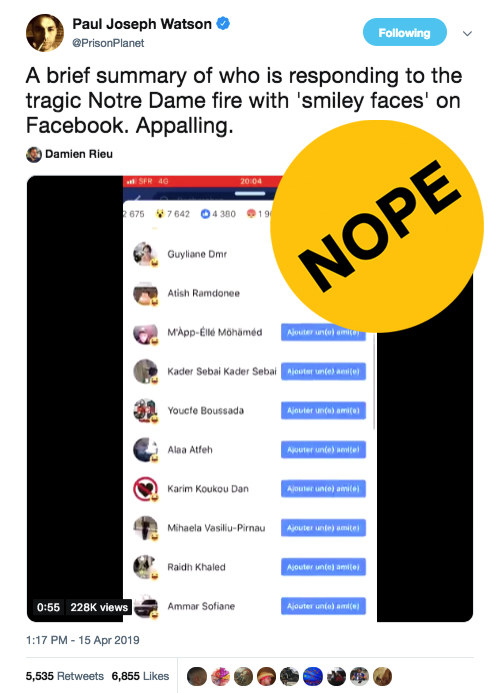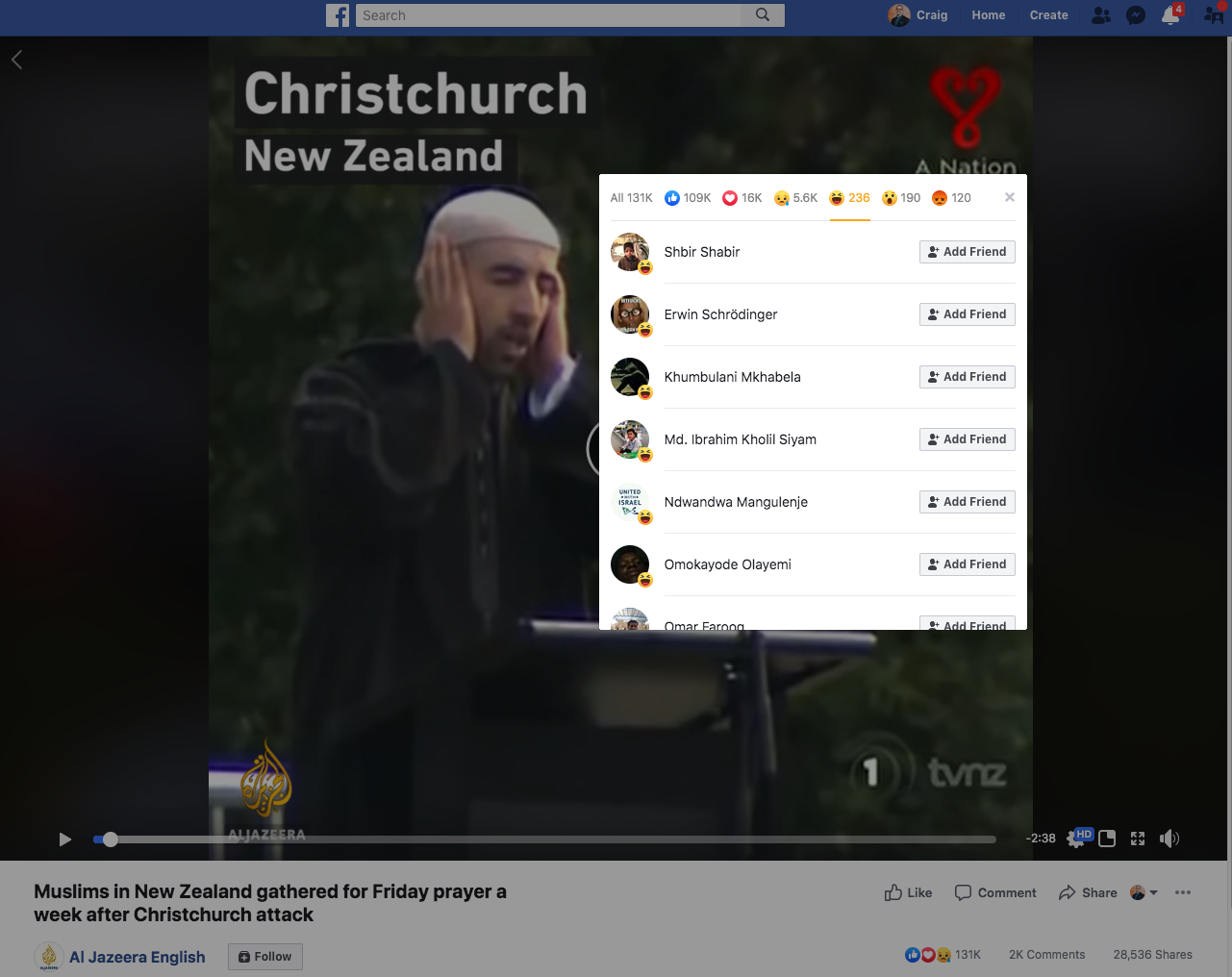 3. A fake Twitter account impersonating CNN spread a hoax about the fire.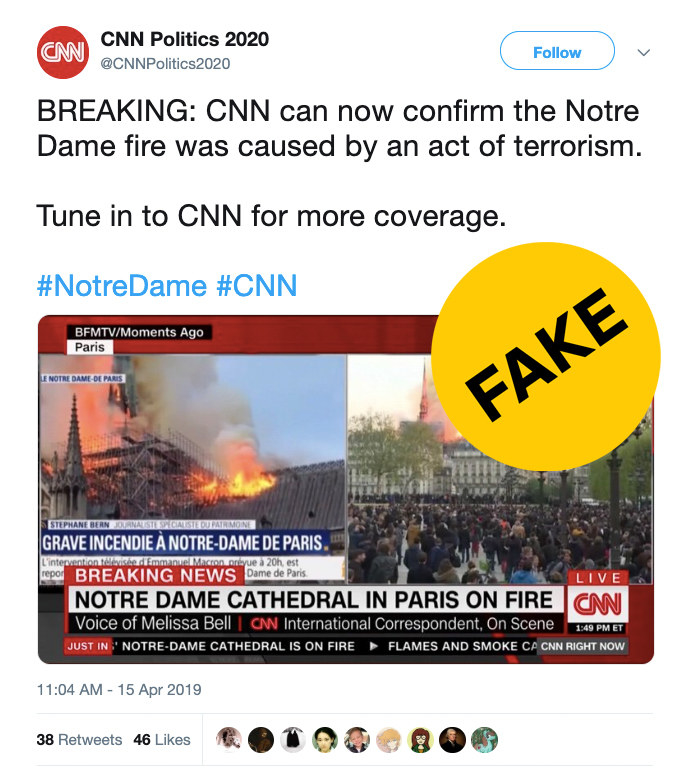 4. There is a coordinated campaign to spread an article from 2016 that's unrelated to today's events.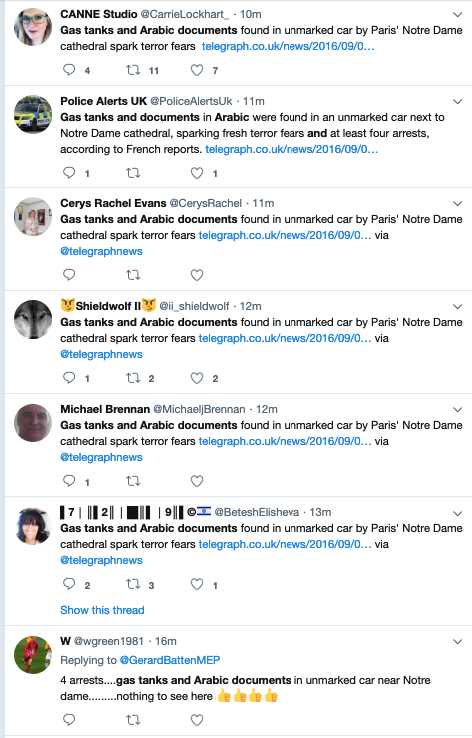 5. A misleading post from Jihad Watch, a website that frequently posts anti-Islam disinformation, spread across social media.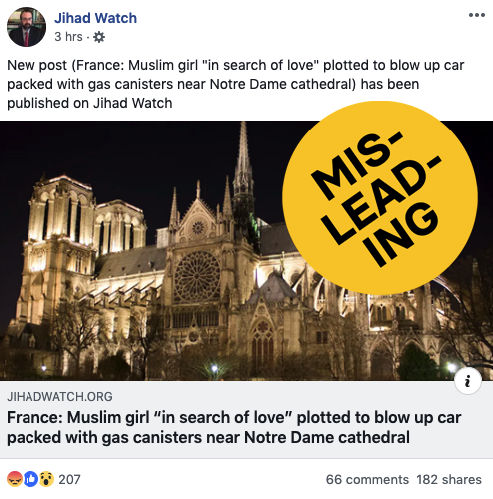 6. A fake Fox News account is spreading disinformation about the fire.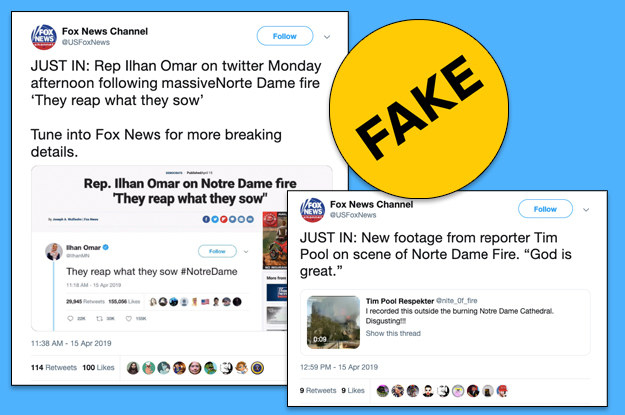 7. People are posting old pictures of the wrong cathedral.
8. A video that includes audio of a person shouting "allahu akbar" as the Notre Dame burns is fake.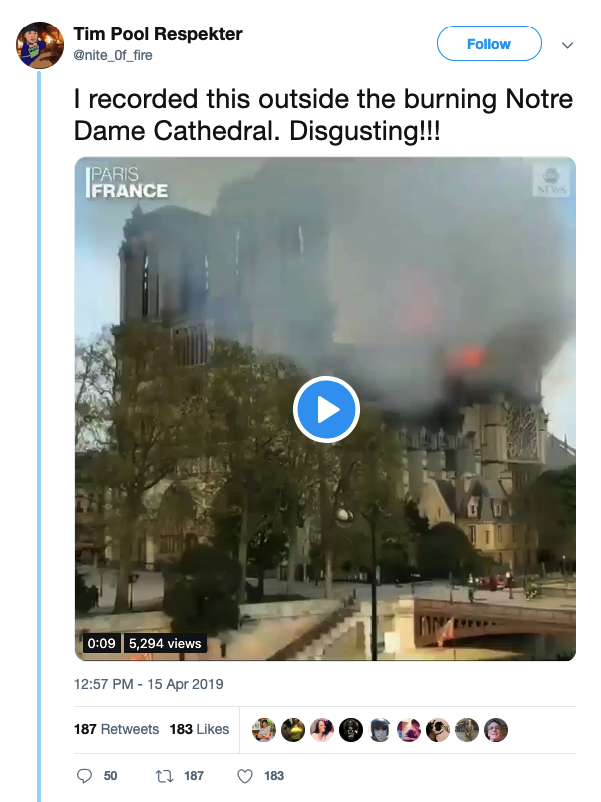 9. This is a photo of the Notre Dame Basilica in Montreal, Canada, not the cathedral in Paris.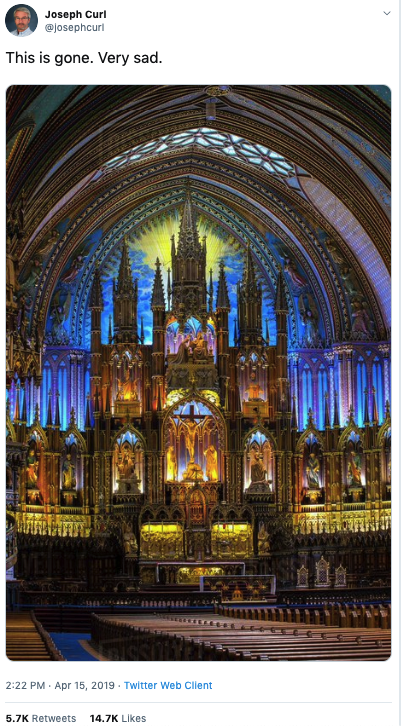 10. This is not a video of people shouting people shouting "allah akbar," it's people shouting "allais, en avant" which in french means "go on, move along."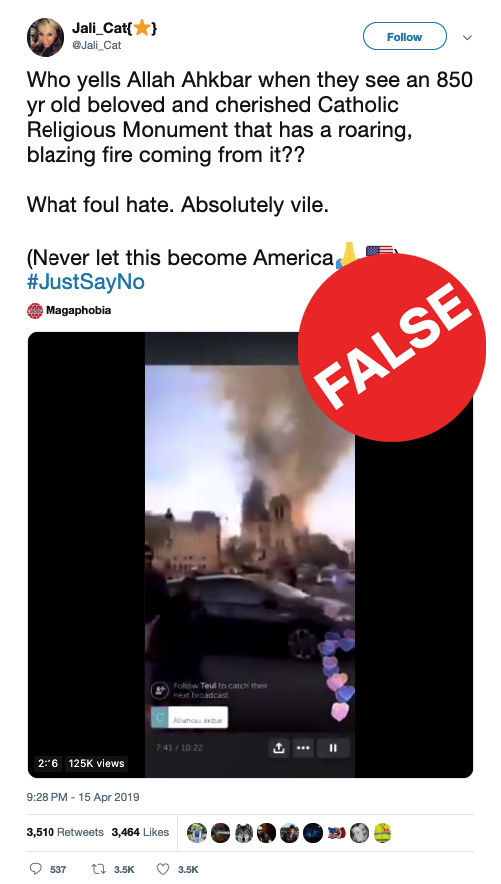 11. People are using this grainy video to make false claims about the fire, including that the person shown is an "Imam" or a Yellow Vest protester setting the fire. These are false.
CORRECTION
Paul Joseph Watson's tweet showed the video where the Facebook reactions were posted. A previous version of the story said the source wasn't clear.