A day after Greg Gianforte, the Republican front-runner in the Montana special election, was charged with assaulting a reporter, conservative website LifeZette published a misleading headline about the incident.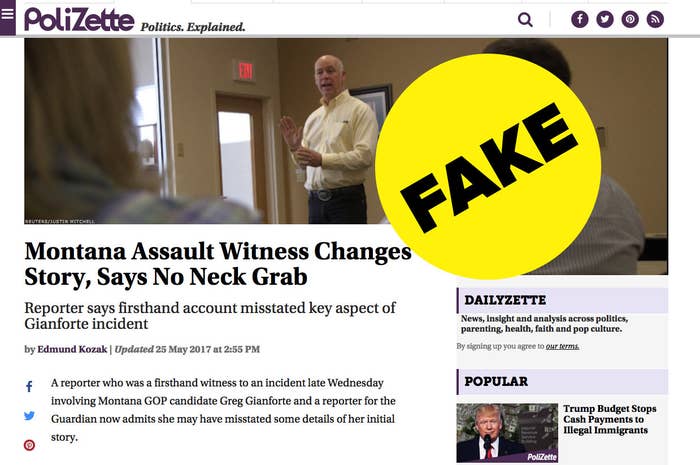 The article tells a different story from the headline. The "change" the headline refers to is Acuna being unsure of where Gianforte's hands were positioned while allegedly attacking Jacobs.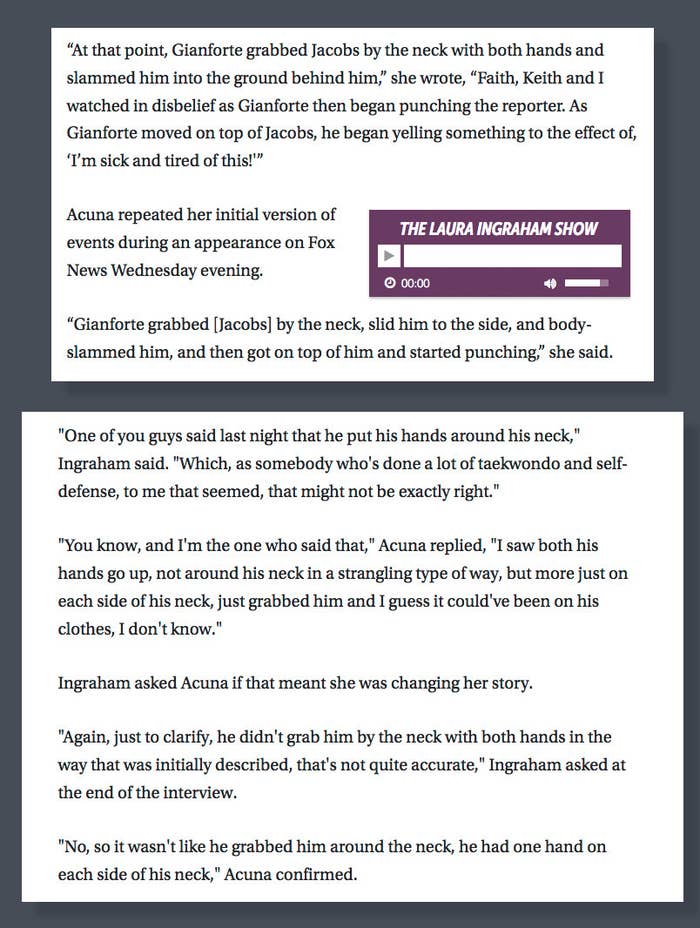 The post was immediately denounced by some reporters on Twitter.
However, as soon as the article was published, Glanforte's supporters seized the opportunity to discredit the assault story.
One of the people who shared the story was Montana's Elections Director, Derek Oestreicher, who posted it on his private Facebook page. He said he deleted the post after BuzzFeed News contacted him to ask about the share and told him it was inaccurate.